JennaM


Intermediate
International NEW ZEALAND
Member since 2/6/09
Posts: 71



Date: 9/22/13 4:42 AM

I'm making Vogue 2903 for my Mum to wear to her themed retirement party, and though it is looking fantastic, I have definite reservations about it as a vintage reproduction.

After having made up actual vintage patterns I appreciate the methods used, the seam finishes, the attention to detail. When designing a pattern, they didn't avoid more difficult or time-consuming steps but included all necessary steps to achieve an immaculate finished garment.

Maybe it is just the pattern I'm using and all others are different, but it feels like it has been "dumbed down" to make it faster and easier for today's sewer. As a consumer, I paid NZ$35 for the pattern, plus almost NZ$200 for the fabric (not to mention the meterage on the pattern left me with 2metres/2.2yds unused fabric!) and expected some semblance of a vintage sewing experience rather than just the finished dress being vintage styled.

Anyone else feel the same way? Am I best to finish the dress and never look at another repro again or are there better out there? I've started a conversation on Don't Call Me Cupcake and welcome input.

------
My vintage pattern page: http://www.facebook.com/pages/Dont-Call-Me-Cupcake/266315660055464 - come visit me! :)

Kwaaked

Member since 9/25/12
Posts: 913

4 members like this.




Date: 9/22/13 5:54 AM

The original of this pattern wasn't that great to sew either, since I have that and didn't bother buying the repro of it (I didn't like it).

Even saying that, yes they do "dumb" down the patterns for today's sewer. I am not going to do all the hand over locking when I have a machine to do it, many do not own a simple straight stitch (the machine many of the original buyers had) so some of those techniques are outdated with modern machines and not used by many people today and some of the vintage techniques weren't that great compared to what we can do with modern notions/machines, although there is a lot that was good. So they aren't dumbed down so much as updated to account for the change in times, techniques and machinery.

Many new repros use modern sizing. I know at my size, there is no way I am getting that waist on the old ones without a lot of help and industrial strength corsetry. Most of the time, the directions are also more in depth then many vintage ones, since I know my vintage patterns assumed the purchaser could sew and didn't need all the steps detailed (since many of us have learned from those patterns). So the lack of finishing techniques (because many will serge or use a modern method) are left off to make room for more construction techniques and the convenience of modern sizing can out weight losing some of the other things.

Back when it was new, this was considered an easy pattern. It did not include the bias tape hems/sleeve (I did facings on the sleeve and blind hemmed the skirt drawing from my own experience with sewing). It also didn't tell you how far to sew on the inverted pleats/princess seam (not sure if the modern repro shows that or not), since they assumed that the one doing the work would release them at the point appropriate for their body. So including these, which my experience they do, made something we don't usually use/see today easier to achieve good finished results. Many women had taken sewing in school and knew these things, but when I was in school, Home Ec was taken off the curriculum halfway through the first part of my first year there.

Now even with all that, there's nothing to say you can't take an old book and apply the techniques to it, or even a vintage pattern. I don't happen to have a modern machine, so I use many of the vintage techniques (like no free arm on my machine, or zig zag), partly because I have to and partly because when I learned to sew I used these old patterns and old books that came from the era. (I was poor, lol, they were in the budget!)

As to better ones, that's an opinion. I find Butterick to offer the best repros, not so much in technique (B5152 was pretty much spot on except it had more construction info then the original) but because they were the first ones to offer them, and I am biased to it. Simplicity is also good IMO, but they leave a lot to be desired on the inside of them, which is where my experience with sewing allows me to finish them off as pretty (or not) as I choose.

All patterns have problems, regardless of the era. I have several vintage ones that sucked to sew and I have problems with. I have several modern ones that I have problems with that sucked to sew. Age of the pattern doesn't make a lot of difference, they have the same problems with them as we do with the new ones.

In the end, it's a matter of what you like. If you don't like modern patterns (which is what these are, albeit with a vintage style), then vintage may be the better route for you. If it's the loss of techniques that you're missing, a good old book can fill in those gaps for any age pattern you have.

ckck


Beginner
Australia
Member since 11/28/06
Posts: 120





Date: 9/29/13 2:54 AM

Interesting points you raise there. I have a small collection of vintage patterns mostly late 1930's-late 1950's and the instructions are on the whole quite limited. They assume that you pretty much know what you are doing.

With my larger collection of vintage repros from Butterick, Vogue etc the instructions are generally more thorough.

As for the actual pattern itself some patterns are well drafted and some are not well drafted. This is true for both the original vintage patterns and the modern reprints. I have a blouse pattern that consists of a single piece collar and when you walk the seams front piece is too small for the back and you would end up with a wrinkle of material sitting right under the collar at your shoulder. On the other hand V1019 I have made the skirt so many times, it is a TNT pattern for me that once I had sorted out any fitting issues it just sits beautifully. (I have not made the jacket yet).

So in my limited experience I have seen vintage (original) patterns that have been both fantastic and had problems with them and I have seen repros that are both fantastic and some that have had problems with them.

Where possible I like to have a look at the reviews on here or even google it to see if someone is blogging about making the same pattern to see if there are any issues I need to be aware of.

------
Victoria, Australia

andye

Beginner
Virginia USA
Member since 5/9/09
Posts: 1884



Date: 9/29/13 4:01 PM

Here's a comparison of a vogue reissue (V2239) (now since out of print), and its original, circa 1950.

Part 1

Part 2



------
Bernina B330
Feet: 1,2,3,3A,4,5,7,8,10,13,16,18,20, 29,32,35,37,50,64,70,71,82,85,86, 92



mmcp

Advanced Beginner
Maryland USA
Member since 5/31/09
Posts: 298



Date: 9/29/13 4:43 PM

That is really fascinating--thank you for going through the comparison process, Andye!

andye

Beginner
Virginia USA
Member since 5/9/09
Posts: 1884





1 member likes this.



Date: 9/29/13 4:46 PM

Oh, it's not my blog. Not by a longshot. I wish I had her skills.

------
Bernina B330
Feet: 1,2,3,3A,4,5,7,8,10,13,16,18,20, 29,32,35,37,50,64,70,71,82,85,86, 92



andye

Beginner
Virginia USA
Member since 5/9/09
Posts: 1884



Date: 9/29/13 5:41 PM

and here is a comparison of simplicity 3673 with it's vintage equivalent.

part 1

part 2

part 3

Unfortunately for the sewers of today, the modern reissue seems less faithful to the original.

Summerset, the author of "pins and needles", later removed these comparisons from her blog which is why I'm linking the web archives. I thought it was a fascinating series.



------
Bernina B330
Feet: 1,2,3,3A,4,5,7,8,10,13,16,18,20, 29,32,35,37,50,64,70,71,82,85,86, 92


Printable Version
* Advertising and soliciting is strictly prohibited on PatternReview.com. If you find a post which is not in agreement with our Terms and Conditions, please click on the Report Post button to report it.
Clone Your Favorite Garment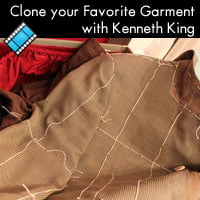 Altering Pants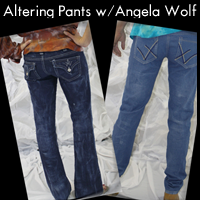 Megan Nielsen MN1006

by: White Rabb...
Review
Sew Liberated Scoop Neck T shirt

by: Stacie Thi...
Review
Petite Plus Patterns Swing Coat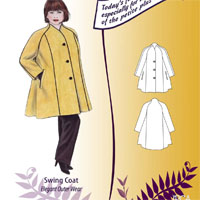 Buy Now
Sewing Workshop MixIt Shirt, Top & Tank Pattern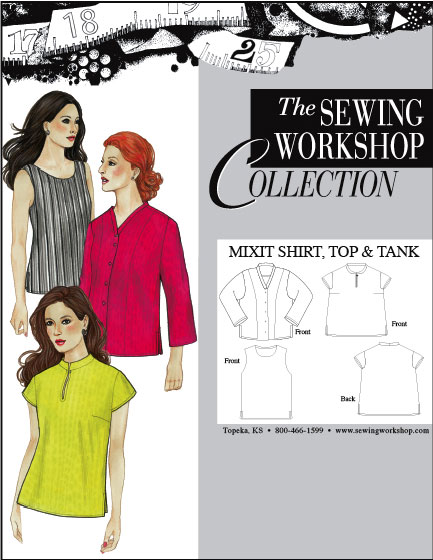 Buy Now