allycovey


Intermediate
AR USA
Member since 11/16/07
Posts: 1588



Date: 9/26/13 12:45 PM

I have been watching the board and sewing review for info on the new ovation. I went down to my dealer and looked at the Ovation and the Evolution. The ovation is really nice, but the evolution is also really nice and a lot less. I have a Janome 1200D I bought instead of a Babylock because of price and now I really wish I had just got what I wanted. Now I have to sell the Janome at a loss which makes the babylock even more expensive than it was to begin with. I started thinking lately, I am not unhappy with the Janome overlock stitch, and it has auto tensions not too very difficult to thread. I am not really happy with the coverstitch, the wide coverstitch is not very wide, and it tends to tunnel, grab fabric, and is sensitive to breaking threads. I have to make sure I do everything just right and don't go too fast, be very careful going over seams or the threads break. So what if I got the Babylock coverstitch? I don't lose the money on my Janome and I think I would end up spending quit a bit less money. The down side is I have to buy more thread and put up my embroidery machine away unless I need it. (not enough room for it all) What are your thoughts? I don't see babylock coverstitch for sale used, so either everybody likes them or nobody buys them in the first place.

Kemish


Intermediate
CA USA
Member since 4/24/06
Posts: 278

2 members like this.




Date: 9/26/13 1:16 PM

Okay, I may not be the best person here to respond becuase I did just buy the Babylock Ovation! Yep! Expensive.

I haven't really got to try it out yet since I bought it the day before I left on vacation and DH, of course, would never allow me to take any sewing while on vacation! LOL!

Anyway, prior to the Ovation I have been using a 10 + year old Elna Lock serger, which was given to me (a friend upgraded) and all I ever used for was just raw seam finishing. I really never had a problem of threading it - I know that may sound strange, but I didn't. The thread sequence is color coded and I was only using three threads for the seam finishing. Also, once the tension dials were set - I NEVER TOUCHED THEM AGAIN! I don't really know how to 'read' a good serger stitch and I guess, I am just too impatient to learn!

Also the Elan Lock doesn't have differential feed. To do a cover stitch takes a bit of planning (rethreading - not a big deal) another foot, another stitch plate, change in configuration of the cutting knife. All this is doable but time consuming and if it isn't just right . . . ARGH!

So, I have been looking for a new serger/coverstitch and I was truly intriqued with the Babylock. The timing was right and the dealer had a good deal on them and more importantly, I had the $$$$ burning a whole in my pocket.


So, I had to buy it.

Hopefully once I am home from vacation (and have done all the laundry!) I can sit down and run the Ovation through its paces. I'll let you know then and I'll write up a review.

Furthermore, I have been sewing a looong time, and one of the aspects of sewing I have always found intriguing is learning new techniques and using new and different equipment (i.e. machines). I think it was time for me to move into a better serger/coverstitch.

I know this didn't answer your questions, but I thought you might like to know why I bought an Ovation.



------
Kemish

allycovey


Intermediate
AR USA
Member since 11/16/07
Posts: 1588



Date: 9/26/13 2:13 PM

The Ovation would require a credit card for me.......I am not liking that thought

annenet


Advanced
Member since 8/2/03
Posts: 1806





Date: 9/26/13 2:20 PM

Babylock is running some no interest financing right now....

------
So many projects, not enough time
At my house in VA:
Bernina 1010, Activa 220, Artista 630E, B580
Singer 201-2, 221, Bernina Serger 1300MDC, Babylock Enlighten, Babylock Sashiko, Consew 75T

At my Lake House in PA:
Bernina Artista 165E, Singer 503A. Bernina Serger 1100d

http://sewingtechie.blogspot.com/

Skye


Intermediate
NEW ZEALAND
Member since 8/24/02
Posts: 1857





3 members like this.



Date: 9/26/13 3:47 PM

Those B/L are nice machines but if you are happy with your serger I would buy a stand alone coverstitch machine. I have never regretted buying my c/s - it is great just being able to move between machines without having to stopi and change thread paths etc and I love my binders

------
Wellington, NZ

allycovey


Intermediate
AR USA
Member since 11/16/07
Posts: 1588



Date: 9/26/13 4:23 PM

My babylock dealer is running zero interest for 60 months. OK I am going I guess we will see what I come home with.

bes

Intermediate
NM USA
Member since 5/9/03
Posts: 70



Date: 9/26/13 5:51 PM

I have a Babylock cover stitch machine. I really do like it. My Bernina serger is OK, have used it for 18 years. It does a cover stitch, but take a good 30 minutes to convert, and is testy. I had to use stabilizer, carefully baste everything, and so forth. With the Babylock cover stitch, I have actually just pinned and sewed. However, I do have room for both to be out and set up, so that does make a difference. For what it is worth.

LynnRowe


Advanced
BC CANADA
Member since 3/9/09
Posts: 9171





3 members like this.



Date: 9/26/13 6:33 PM

Go play with the Ovation, and see if you bond. The BLCS is a fabulous coverstitch machine, so if you do decide to go with just it, you'll still be getting one of the best CS machines ever, imo.

Go, play...and see which machine follows you home.

But with 0% financing, why not use their money and bank your own. As long as payments are affordable and made on time every time, it's a heck of a deal.


And the Ovation is one heck of a machine!

------
I heart Panzy, Pfaff Creative Performance, the sewing machine love of my life!
And Baby (Enlighten serger), Victor (BLCS), Rupert (Pfaff 2023-knits expert) Ash (B350SE-Artwork), Kee (B750QEE-Panzy's BFF), Georgie (B560-Kee's baby sister) and the Feather-Flock!

Most of all, I heart Woo (HimmyCat). Until we meet again, my beautiful little boy. I love you.

allycovey


Intermediate
AR USA
Member since 11/16/07
Posts: 1588

6 members like this.




Date: 9/26/13 9:40 PM

Ok I went to the dealer. They don't have coverstitch machines there. They don't stock them. I would have liked to have seen it. OH well for that idea, I really like my dealer and am not going to go to Tulsa or Fort Smith and buy one. So I looked again at the ovation and evolution. The Ovation is really wonderful, but the money difference--WOW!!!! I really don't have room for it either, I don't want to put my embroidery machine away. I like it handy for embroidery on a whim. THe Evolution has the presser foot lift in the back instead of the front, a knee lift that I will never use, and less extra space to the right of the needle. I have made some pillows but they are far from my thing and I am used to a presser foot lift in the back. So bottom line I got the EVOLUTION!!!!! And I am really excited about it. I have wanted this machine since I bought that Janome. It would be just plain silly for ME to spend $6,000 on an Ovation when I only spent $2500 on my sewing machine. So I pick it up Tuesday when DH is at work and I am not because he will kill me for buying another sewing machine. LOL I don't think he will ever even notice a different one in the spot.

Skye


Intermediate
NEW ZEALAND
Member since 8/24/02
Posts: 1857





5 members like this.



Date: 9/26/13 10:59 PM

Great - a new machineMy DH would notice but not care 'cause if I am happy his life is so much better

------
Wellington, NZ
Printable Version
* Advertising and soliciting is strictly prohibited on PatternReview.com. If you find a post which is not in agreement with our Terms and Conditions, please click on the Report Post button to report it.
Break your Serger Out of the Box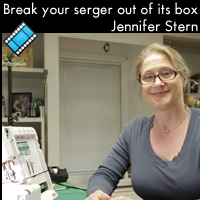 10 Clever Techniques To Help You Sew Like a Pro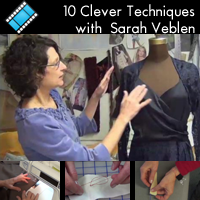 Studio Tantrum Sewing Clothes Kids Love

by: dawn so ca...
Review
Sew Liberated Mischievous Gnome Messenger Bag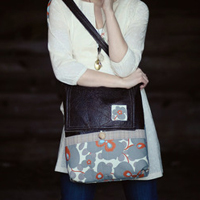 Buy Now
Islander Sewing Systems Men's Classic Dress Shirt Pattern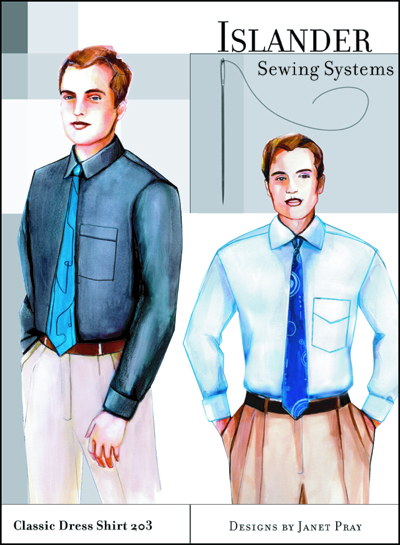 Buy Now
Ottobre Design Magazine 03-2012-38

by: sunnysewin...
Review