tmarie0814

California USA
Member since 9/27/13
Posts: 3
Skill: Intermediate



Date: 9/27/13 9:32 AM

Help! I am planning to open a dress shop specializing in bridal/formal wear. I have been sewing steadily for the last 12 years. The last 2 years, I have discovered that I have quite a knack for making formal dresses and accessories as well as specialized sportswear (ice skating). By request, I am starting a dress boutique out of my home for start and later a full dress shop. I know that my poor old machines (Kenmore and two singer multi-stitch machines, Bernette by Bernina funlock and a Janome memory craft) won't handle the work load and their warranties are voided by going into business so I am in need of new (new to me) industrial machines for my new business venture. I have worked with several Consew machines in fashion design school years ago, so I am aware of their speed and power. Research says I need these four machines.... basic straight/zig zag machine, an overlocker that does three or four thread overlocking, a cover stitcher, a blind hemmer. Opinions and suggestions would be appreciated. I haven't bought a new machine in 10 years and mine are all home machines. These machines will be my first purchased industrial machine purchases. Any advice appreciated....

-- Edited on

9/27/13 9:56 AM

--

-- Edited on

9/27/13 10:00 AM

--

M.S.


Ohio USA
Member since 3/6/09
Posts: 1303
Skill: Intermediate
Body Type:


1 member likes this.




Date: 9/27/13 12:03 PM

If you can find a used Pfaff 138, I think you'd like it. It would have to be used, as the no longer make them. Parts are still available, though. It's a straight/zigzag. A regular SS machine.......probably find a Juki.

FYI, I started my clothing alterations/custom drapery business with a 1990s Kenmore sewing machine and a 1990s Kenmore serger. I added to the stable as I grew. I still haven't upgraded the serger. I think I had the cheapest business startup ever!! I've never worried about voiding warranties. How many warranty claims have ever been made on sewing machines and irons, anyway.

I do not recommend the domestic coverstitch that I have (listed below.) Mine is finicky!

-- Edited on

9/27/13 5:53 PM

--

------
Janome Skyline S5
Brother PQ1500S
Necchi 4795 Royal Series
Singer 201-2
Pfaff 138-6
Janome Coverpro 1000
Kenmore 16644 Overlock 2/3/4D
US Blindstitch 718-9


tmarie0814

California USA
Member since 9/27/13
Posts: 3
Skill: Intermediate



In reply to M.S.

Date: 9/28/13 2:05 AM

Thanks, I will look into the Pfaff. It is nice to know that there is another Kenmore fan. My Kenmore (mechanical) that I bought 10 yrs ago has been the very best machine I have ever had the pleasure of owning and working with. It is a true work horse that to this day has never let me down! My Bernette and Janome are temperamental.

You make a good point on the warranty. I had not thought of it that way. I just want to make sure I have what I need and the machines are tough enough to take a beating because I am already getting requests and have been for a while now. lol.
-- Edited on 9/28/13 3:26 AM --

beauturbo

California USA
Member since 5/2/09
Posts: 5503
Skill: Advanced

1 member likes this.




Date: 9/28/13 4:52 AM

I would want something(s) easy and quick to keep going all by my lonesome. Which means to me no clam shell covered machines, with lots of plastic tabbies and all with very free and open thread paths instead, and anything that needs oil or where thread could get stuck, has a very quick to take off compartment that comes off easy with some screws. Just since I think down time or extra time spent monkeying around with that, is time not spent making money doing something else, plus you don't want to be "dead in the water" waiting for someone else to oil your machines or pull stuck thread out of them anyplace at all. So, that is what I would be thinking about actually. If it was something that had looper on it, I would want an extra looper and to be able to just switch it out quick myself, if it bent or broke too. That is just the way I would probably feel about all of them.

All my machines would probably be used, and not cost anywhere near $10,000 total at all and I personally would not care about being first owner at all, used would be just fine for me, because I would make sure they worked and were fine, by real test sewing, before I ever paid for them.

I would need something for button holes though, and a commercial buttonhole only making machine would be too expensive for me starting out. So I would just use a few older used home sewing machines for that probably. The ones I liked the buttonholes on the best.

If I had a bunch of dresses that needed a lot of button holes all in a row decoratively someplace, if I had a hooped machine going, I would not even need a machine with feed dogs to do that there at all, as I could so it, during partial construction of the dress instead, and flat in the hoop, and just any button hole I wanted to make up too, and with no push and pull feed dogs kind of registration factors going on at all, so maybe a thought if you are good at that kind of stuff.

I would really have an hooped embroidery machine in there someplace too, just because if doing that on the bodice of dresses I wanted to charge a lot of extra money for, and calling it or having it be perceived as "extra value there" in custom work, I could do that real easy as in during their construction while most still flat, and I could be doing that with not hardly extra time involved either, as that could just be sewing out more on it's own, at the same time even, while I was using some other machine, for garment construction at the same time. So it would be certainly way worth it to me to have that mixed in there like that, as that is how I would actually jack up all the prices on a lot of the dresses. That is only since I already know how to use and do that kind of stuff though, if that was all new to me, and had a huge missing learning curve there instead, then I guess it would be really different.
-- Edited on 9/28/13 12:24 PM --
-- Edited on 9/28/13 12:44 PM --

Yarndiva


California USA
Member since 3/28/06
Posts: 409
Skill: Advanced

1 member likes this.




Date: 9/28/13 10:38 AM

I started using a basic strait stitch industrial Juki. the recent model is 8700 but mine was a 5550n. Both excellent and inexpensive. Now I am using a Juki 9000ss. Love.

In your line of work it may be wise to have a strait stitch machine for the ease in use for lighter fabrics. We use a Juki and Brother sergers and a Brother coverstitch. There are so many good ones out there but I do recommend research about fabric weights and types in relation to possible machines. This can be tiresome when looking at used machines because there are so many but try not to shortcut this step by asking "will this work on my fabric?"

Industrial sergers have the added bonus of being in a table so they can handle large amounts of fabric very accurately. Drawback is there is no option for things like rolled hem plate to the best of my knowledge.

------
http://silkmothsewing.blogspot.com/

mgmsrk1

Member since 12/16/12
Posts: 179
Skill: Intermediate



In reply to tmarie0814

3 members like this.



Date: 9/28/13 11:27 AM

What is your projected revenue for your first 2 years? Did your business plan include the out lay of $10,000+ in 4 machines at start up, I know it sounds like you plan on used but once you get into limited use machines it gets hard to find used and given the size of these things local as well.? Can your studio fit 4 industrial machines?

I think you should slow down and purchase just what you need. You could use a strait stitch/zig zag for both of your specialties in industerial size and speed. Maybe a serger but 99% of what you are serging will be lightweight, this will be easily handled by a domestic machine until you have the business to afford. Among the WAHM's I know who have industrial sergers all have them for use with heavy fabrics or bulky layers, 6 layers of bamboo fleece, you will only be serging 2-3 layers of 4 way stretch lightweight fabric.

The same goes for the cover stitch and blind hemmer, they won't get much use. You can do a blind hem for finishing dresses on your regular machine. I think I would be inclined to buy a chain-stitch machine over a cover stitch, I think it has more options for use.

------
1968 Kenmore 158. (AKA The Hulk)
Bernina 230
Janome 6600 (for sale)
Janome 7700
Juki 600
Elna serger
Kenmore serger
Janome 1000 CoverStitch
Juki 8500 Industerial

Brotherlover


California USA
Member since 10/7/07
Posts: 712
Skill: Intermediate



In reply to tmarie0814

1 member likes this.



Date: 9/28/13 11:42 AM

I knoe juki makes a good industrial. I would look at them, babylock makes the nest sergers so I would look at them for overlock and cover stitch, they are pricey but have so many features

------
Brother XL-3500i
SQ-9050
Dreamweaver VM6200D

AminaHijabi


Member since 10/22/10
Posts: 1194
Skill: Advanced Beginner

1 member likes this.




Date: 9/28/13 4:28 PM

there's a lady who just opened an alterations and custom sewing shop in our mall. she has a lovely wedding dress on display. I saw that she had an industrial Juki straight stitch and Juki surger. I didn't see the model numbers.

61sew4fun

Member since 4/13/12
Posts: 469
Skill: Expert/Couture

2 members like this.




Date: 9/28/13 6:19 PM

Hi, I have been sewing bridal and formal wear for 30 plus years from my home studio. I have a old pfaff 138 and the rest are home machines, all pfaff as well. I don't use my serger all that much believe it or not, because most of the garments are fully lined and serging all the seams creates too much bulk and creates more pressing issues when ironing or steaming, as in you're in a hurry, don't pull out your seam roll half round and create a show through mess, like what happens at the dry cleaners, lol. If I do use the serger it's on the really cheapo bridesmaids dresses and it's light satin, taffeta, lining, so industrial isn't really needed. Invest in an extra long cutting and cork board surface, it will save you tons of time and grief. Also a gravity feed iron is a huge plus and I love my commercial garment rack with adjustible height, but long hooks from the hardware store screwed into a 2x4 mounted securely high on the wall works great. Most of the gowns I make I wouldn't use a blind hemmer on and float the hems on underlining. I guess it depends on what type of gowns you want to make. If it's going to be like the large bridal stores, what's the point? Just my 2 cents for what it's worth. If you want to make a profit, I would hold back on the big purchases unless demand dictates it or you hire employees, and that's a whole new can of worms, lol.

------
61sew4fun

tmarie0814

California USA
Member since 9/27/13
Posts: 3
Skill: Intermediate



In reply to 61sew4fun

Date: 10/15/13 6:23 PM

THANK YOU!!! It is nice hearing from someone in the same line of work as me.

I lucked out on the cutting surface, I was given a 7x4.5 ft dining table in disrepair that I have since not only repaired it but converted it into a cutting table. I did pick up a nice garment rack after reading your post and have since decided on staying with home machines for now. I have been producing dresses and ice skating outfits for a while now and am gaining more clients with every garment it seems so I am training my daughter as another seamstress to work with me. Otherwise I would not be able to keep up! It is not going to be like the large bridal shops. It is just me and my daughter (who is at fault for many of the dresses that I make because she likes to show my work off and brings me a bunch of teens needing dresses for dances every time there is one)! lol! I have done 4 wedding parties top to bottom including accessories and occasionally custom ceremony accessories, so far from the girls' family members and so on that have seen my work and I have 2 more upcoming.

I kind of got pushed into making it into a business but am loving every second of it.

It just gives me a new reasons to keep sewing ( and creating) and a each one has it's own challenges to meet and exceed.
Printable Version
* Advertising and soliciting is strictly prohibited on PatternReview.com. If you find a post which is not in agreement with our Terms and Conditions, please click on the Report Post button to report it.
Online Class
Sewing with Slippery & Drapey Fabrics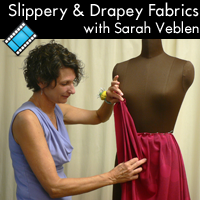 Online Class
Beyond the BoatNeck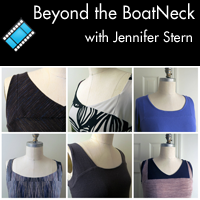 Decades of Style 4006

by: Nancysewin...
Review
J Stern Designs The Hobo Bag Pattern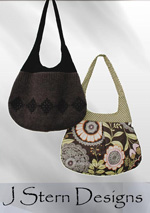 Pattern Details
SewBaby "I Can Do It" Cloth Activity Book Pattern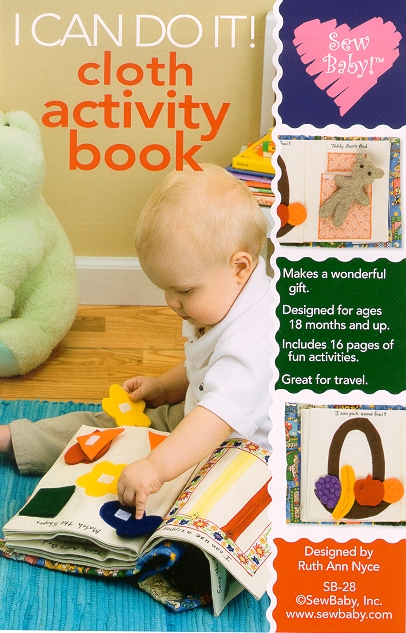 Pattern Details
Contest Sewing Bee Round 1

by: thestitche...
Review