akw

Member since 5/26/10
Posts: 8



Date: 9/30/13 8:09 AM

I need a heavy duty machine. Not a 9000 stitch per minute super wham-o-dyne industrial machine, but an actual heavy duty home machine. My venerable little Brother was groaning at my last project, but did it. The newer machine pretty much said **LL No!

I'd love to have a SailRite - my wallet doesn't agree. A Thompson Mini-Walker turned up on Craigslist & also Pfaff 260 which are both within my price range (<$500).

My concerns - the Thompson is straight stitch only (PC200) and I think a zigzag would be really nice to have, but I'm pretty sure it could handle the work load.

I've read good things about the Pfaff, but not sure that it can do what I want. It has the zigzag, not sure of capacity.

My last project was shipping covers for a friend's tack trunks - 500d codura & lined with 1.5" quilted batting. That was a bit more than my more usual upholstery or crafting work.

My Mom had a big old Kenmore, and honestly, it was just big & old. One of those that is now marketed as "industrial" merely because of the steel case. It was a hateful machine that wasn't any more capable than my lightweight Brother.
-- Edited on 9/30/13 8:10 AM --

beauturbo

Advanced
California USA
Member since 5/2/09
Posts: 3536





1 member likes this.



Date: 9/30/13 2:18 PM

The Thompson mini walker or the Sailrite as they are the pretty much the same thing.

I think that one, would be better than the Pfaff for that. As long as you only want to sew on some heavier stuff, and not sew knit clothes or silk blouses or spandex and nylon tricot undergarments or anything like that at all. Because then that would be the wrong tool for that.

But good for the other, just since the Thompson Mini Walker or the SailRite would have the walking foot. And not be over 50 years aold and potentially very frozen and seized up in maybe a whole bunch of places like the Pfaff 260 might be by now. So that is sort 2 points for not the Pfaff one there. Because also a Pfaff 260 is not and never made to be an auto upholstery machine at all.

Points for the Pfaff one instead, is if you really wanted to use it for garments like those ones above you could, a lot better than the Thompson Mini Walker/SailRite as that is what it was made for, (as much as possible all that time ago) instead. I would not want to even try to sew those things on a Thompson Mini Walker or SailRite instead at all actually.

If you want to do both and good, on one machine, and just one of them, I think you are kind of out of luck and having unrealistic expectations going on actually. And if you break stuff in the SailRite or the Thompson Mini Walker trying to sew though stuff too thick for it, at least you could probably buy and pay for some replacement parts, not so on the old Pfaff 260 at all.
-- Edited on 9/30/13 2:20 PM --
-- Edited on 9/30/13 2:30 PM --

bestgrammy


Oregon USA
Member since 8/29/06
Posts: 3556





Date: 10/1/13 3:04 AM

Is the seller asking $500 or thereabouts for the Pfaff 260?

akw

Member since 5/26/10
Posts: 8



Date: 10/1/13 8:20 AM

Both machines are around $300, but my budget is $500. I thought the Pfaff was high, supposedly the guy paid $400, but that's not my problem. :)

I was leaning to the Thompson, but most of the threads on heavy duty machines have a large contingent of "just buy an old work horse" posts. I needed some validation that those aren't heavy duty machines, just heavy machines.

I have no plan on using a walking foot machine for anything but heavy duty work. My Brother machines are staying for lightweight stuff. They do that well.

bestgrammy


Oregon USA
Member since 8/29/06
Posts: 3556





Date: 10/1/13 10:14 AM

Found a youtube video review of a Pfaff 260 in which the reviewer said it would be good for sewing jeans because it can handle heavy duty thread...in the bobbin...so it can do jeans top stitching.

Any top stitching I've done was for the top thread to show...so I don't get what he's thinking about top stitching with the bobbin thread.

At about the 5:44 point in the video he shows the full rotary hook system and states it is the same system that his industrial Pfaff has...and that it's good the same industrial system (full rotary hook) was used in these type of machines. Note worthy that he did not say it is an industrial machine.

Thick denim seams and belt loops are hard jobs for a sewing machine...but that's far from 500D Cordura with 1.5 inch of quilted batting.

Wondering if the guy who paid $400 for his bought it in 1960? LOL There is one on ebay for $80 plus shipping...but I wouldn't consider that one...simply because the seller claims he knows nothing about sewing machines and just knows that the needle goes up and down on this one he's selling.

IMHO...whatever you get needs to hold up to many hours of daily hard sewing and easy to find replacement parts. From watching the video review...a Pfaff 260 doesn't seem to fit that need.

While it was sturdily built in its time...how easy is it to find parts for this model. And...it evidently was designed to be a household sewing and embroidery machine rather than doing continuous hard labor on upholstering or such jobs as making shipping covers.
Link to video review: Video Review Pfaff 260


Printable Version
* Advertising and soliciting is strictly prohibited on PatternReview.com. If you find a post which is not in agreement with our Terms and Conditions, please click on the Report Post button to report it.
Fun with Fitting - BODICE w Darts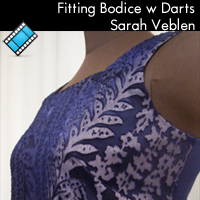 Break your Serger Out of the Box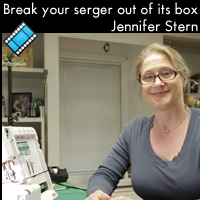 Burda 7253

by: BlossomKyl...
Review
Sewing Workshop Stella and Luna Tops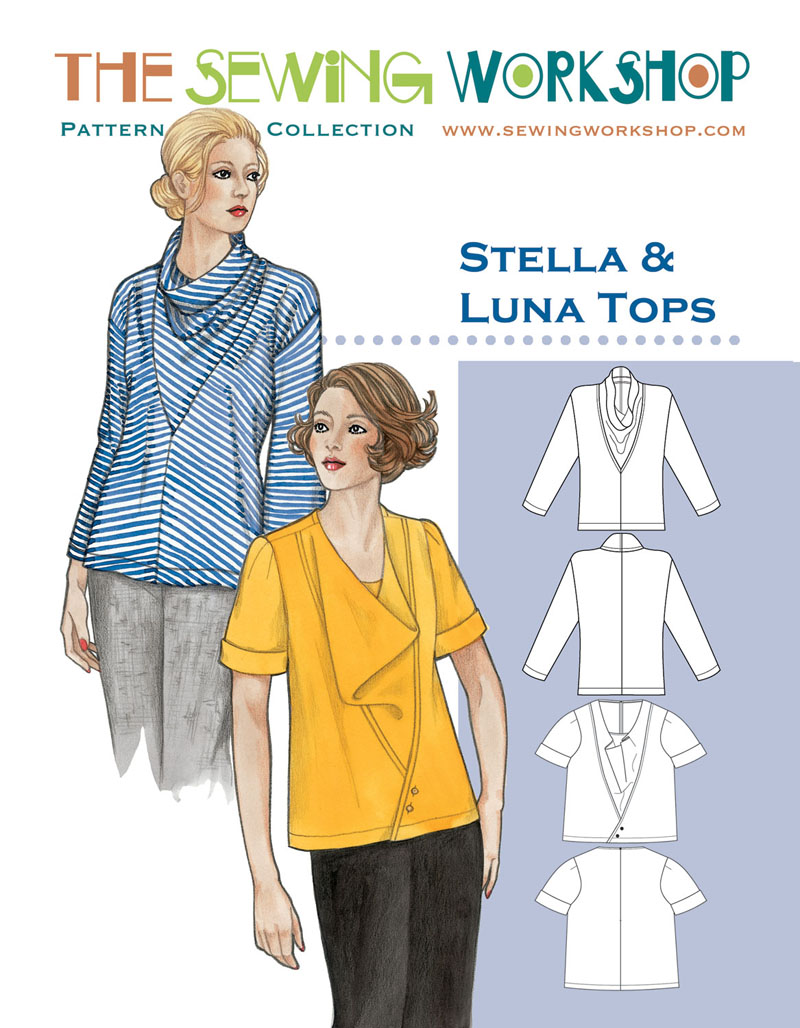 Buy Now
Lolita Patterns Sugar Plum Pattern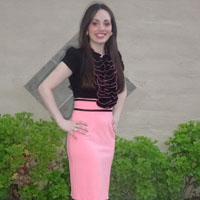 Buy Now
Burda 7433

by: Carrie Dia...
Review