juliewiens

Member since 9/15/13
Posts: 3



Date: 10/3/13 11:30 PM

Evening everyone. This is my first post here, but I have been delving through the posts on sewing machines since I am about to buy a new one. All of the information has been valuable. My hunt for a new machine has been rough. I had no idea it would be like buying a car. Prices vary greatly between dealers on the same machines. I have 4 local dealers. The sell Babylock (2 dealers), Bernina (2 dealers), Brother, pfaff, Janome and Juki. I went around town hoping to look at the Babylock Elizabeth, Brother 3129, Juki f600, and the brother nx450. Sadly I was only able to see the Brother 3129. Apparently the Elizabeth is being discontinued. I tried the babylock Grace and a Bernina 330. The place that sold Juki told me that they were going to stop selling them and that they didn't have the f600. They didn't even show me a juki, but showed me some Janome. All dealers seemed ok. One dealer I really want to like, but comes across as perhaps too much a salesman. In any case, I wanted to get your thoughts on something my local dealer told me. He said: "you can see some of the confusion on the different prices on the web most of the lower prices are refurbish even thou they say new in the box which technically they are new just refurbished." I had mentioned one I saw on Amazon: the brother 420prw is on sale for $380. In any case, I find it hard to believe that amazon would sell a refurbished model as new. Do you feel the dealer is trying to protect me or just steer me to his store? He is also the only one who has talked to me about the other dealers in town and how they just don't really stand behind their products. he sells pfaff, bernina and brother, but is really all about brother. I love the energy he shows for brother, but again I feel like I am being handled in some way. I will say that the other Bernina place told me that they would sell me a refurbished demo model of the 330 for $1000, while this guy had a new one for $770. The whole dealer process makes me kind of sick. Thanks so much for your thoughts and help. Cheers. Julie

PortlandMaine


Maine USA
Member since 1/29/11
Posts: 2280
Skill: Advanced Beginner

2 members like this.




Date: 10/3/13 11:39 PM

Hey Julie -

I went to get some cheap-o thread tonight and I remembered the lady at the sewing machine dealer inside the store had once told me she had never seen an external thread stand "any where else before" except in her kiosk.

I bought hers - and on the way out of the store went to the notions center and saw some other ones for about 5.00 less.

Tonight when I was there I said "Oh Im getting cheap thread" -- she said... "Oh come look at ours its better than that.."

But, I noticed they had some new machines in stock - with good upgrades from the previous models and she said "No, those machines dont really offer anything new.."

-- Anyhow, Julie, many people find great dealers that know things and about their product that REALLY make them better than other products -- and other dealers only know the bad things about other products that seem to make theirs somehow better. It sounds like you met some crappy dealers, Im sorry.





------
Quilting up a storm!


PattiAnnJ


Ohio USA
Member since 12/3/06
Posts: 8423
Skill: Advanced

7 members like this.




Subject: Dealer warns me that new might not be new Date: 10/3/13 11:47 PM

Sorry you are having such a rough time.

I too believe if Amazon knows the product is refurbished it will be indicated.

I've been machine sewing for sixty years and have no problem with purchasing from a big box store. Just don't go with the cheapest model.

However, if you are new to the craft, you want a helpful dealer who offers lessons and classes.

The brand is secondary. Keep looking for the perfect dealer. Go to the brand sites and do a dealer search, expanding the radius/miles as needed.




-- Edited on 10/4/13 0:00 AM --

------
"Improvise, adapt and overcome." - Clint Eastwood/Heartbreak Ridge

"Isnít it a shame in todayís world you canít tell the truth. If you tell the truth youíre abrasive. If you lie youíre charming." - Bob Huggins/College Basketball Coach

jannw


Washington USA
Member since 9/3/06
Posts: 8552
Skill: Intermediate



In reply to juliewiens

3 members like this.



Date: 10/3/13 11:51 PM

About 2 years ago, I bought a refurbished computerized Brother through Amazon. I haven't had any problems with it at all. It was from a store that lists on Amazon and did plainly state "refurbished". Just read all of the listing and you should have no problems if you decide to go that way.
Sewing machine salemen seem just like car salesmen to me...Most seem to bad mouth the competion...all of a sudden the machines they may have carried in the past are no good and the new machines are the best!!

------
2009-113.25 yds
2010-115.5
2011-80.25+30+donated
2012 86.3 yds..
2013 21.0
Everyone who sews seriously has a stockpile of fabrics, because it is natural to purchase more than can be sewn in any one season" Singer, Timesaving Sewing, 1987



bestgrammy


Oregon USA
Member since 8/29/06
Posts: 3555



In reply to juliewiens

Date: 10/4/13 0:23 AM

Hi...very glad to meet you here a PR. Glad you have made your first post too.

In the realm of selling and buying anything there could be plenty of unethical business practices...but I think Amazon or any other place would not risk selling a refurb that was not plainly described as a refurb. It's been my experience from having two refurbs myself that they were as good as new in function and appearance...but were well described as being refurbs...although each one was bought from different sellers and neither were Amazon.

The caveat to buying from Amazon is if returning anything...with Amazon's strident return policies...there are a lot of loops to watch out for...and a lot of fees taken out of the refund (if you get one)...there are shipping fees you would be responsible for...restocking fee...reduction up to 50% of the purchase price in some instances...therefore be very very careful to read all of Amazon's return policies to be sure that is where you want to buy a sewing machine.

With all that said...it may not be so easy to return a sewing machine bought from a dealer as well. So...even if buying from a dealer...ask to have a paper copy of the dealership's return policies that you can keep...and read it well and understand it...and ask questions if you don't...then keep it.

From where ever you get a sewing machine be sure to keep the original box it comes in...all its packing stuff like the formed styrofoam or what ever...and all the various pages of written material...the handbook(s) etc...everything...and the receipt should be treated like gold...keep it safe.

We often say here on PR...that a dealer should only talk about his products, his dealership...and his service to his customers...but nothing about any other dealer and dealer's products...it's not good business to do that.

Another thing to ask is if the dealership has an on site repair/service dept...or if sewing machines are sent some where else...and how long is the usual turn around time. The dealer should not put that question off lightly and be up front about it all. In my area the return time is two weeks for general service so consider that normal.

If you get something online...it may be hard to find a service dept near by you that is authorized by the sewing machine's mfg. So prepare yourself for that making your purchase decision proactively instead of being disappointed or shocked when a dealer's service dept refuses to work on an internet sewing machine...or that you have to mail at your expense the sewing machine to an mfg authorized service center...or drive an hour or more away.

There's lots more to post about this subject...but for now...hope you will enjoy the search for your sewing machine and not be curtailed by local dealers attitudes...there are evidently good ones so hoping you find a good dealer...whether in person or on the net.
-- Edited on 10/5/13 0:23 AM --

bestgrammy


Oregon USA
Member since 8/29/06
Posts: 3555



In reply to juliewiens

1 member likes this.



Date: 10/4/13 1:11 AM

Forgot to say: try this online "dealer"...www.overstock.com

I've purchased two refurb sms from them several years ago...and both are still wonderful. A friend bought one from them...and the first one arrived looking not reconditoned (like it missed being fixed up)...so a phone call got a return label...the sm (sewing machine) was sent back with no shipping cost to my friend and she got another one in a few days. NAYY (Not Affiliated with YADDA YADDA).

Keep in mind to keep the box...and everything that was in it for as long as you possibly can....for instance...on another thread a poster stated she thinks Walmart has a 90 day return time...so in that instance keep the "stuff" for 90 days at the minimum...longer would be better too because that formed styrofoam made to fit the shape of the sm is highly protective of the sewing machine and the formed styrofoam fits snugly in the original box...so both together protect the sewing machine if mailed to a service center if needed after the return time to a Walmart store is over. And a sewing machine ordered from Walmart online...can be returned to a local store...so that is a plus. Again...read the return policies and be sure you understand everything.

Sorry about so much info about returns...not thinking you will get a sm that will need to be returned. IMHO...best to think about it before it's needed and probably won't be needed...yet best to be informed instead of surprised.
Edited a typo
-- Edited on 10/5/13 0:22 AM --

KiwiWendy


International AUSTRALIA
Member since 8/24/02
Posts: 3271
Skill: Advanced



In reply to juliewiens

3 members like this.



Date: 10/4/13 1:23 AM

Quote: juliewiens
Do you feel the dealer is trying to protect me or just steer me to his store? He is also the only one who has talked to me about the other dealers in town and how they just don't really stand behind their products. he sells pfaff, bernina and brother, but is really all about brother


Just as an employer is very unlikely to hire someone who in a job interview talks badly about previous employer/s, I'm not likely to buy from someone who talks like this about his competitors.

It's pretty poor behaviour IMHO and something I don't reward. The retailer's product & service needs to stand on it's own merits or I'll walk away. I'd also comment that if he "sells Pfaff, Bernina and Brother but is all about Brother" then he's promoting one product line ahead of what my personal needs might be. For what I sew, perhaps the Bernina is the better option but he'd be skewing what he'd show me.



------
Sydney, Australia

HappyGene

Missouri USA
Member since 6/30/09
Posts: 131
Skill: Beginner



In reply to juliewiens

3 members like this.



Date: 10/4/13 5:38 AM

Welcome, Julie :)

The thing I've noticed the last few years is that some vendors will not specifically say new or otherwise; but, if not new, will place suffixes on the model names or numbers to indicate the appropriate not-new state. Such as 7466R (refurb), 7466FS (factory serviced), 7466OB (open box - demo or cus. return.) There are various acronyms for box damaged items and places usually have a special area to advertise those items.

I really had to read the ads very carefully several times to make sure I was seeing things right and even called up and tried to pin some reps to the wall.

After a certain purchase, I got my full value based on #2 & 3 below.

To falsely advertise and deliver an item in the US, or crossing our borders, is
1. at least a misdemeanor as handed down by the FTC via action against DMA codes of conduct (although it looks like the FTC is on it's way out);
2. a felony under the wire & mail fraud statutes if shipped via USPS - 1st class for certain and usually also parcel, priority, etc., or if you mailed in any form of payment, and possibly for eft's;
3. a felony against the UCC (uniform commercial code, various 2XX-3XX sections) if purchase price is $500 or over.

This last one is a killer junk yard dog with big teeth. Even a single violation (with malice) can ruin a smaller company, so most don't even try.

In my case, I was getting a 2 for 1 closeout (yeah baby!!) listed as new . The description showed a standardly labeled item and a suffixed item. I called and was reassured that both were new. They weren't and, after appropriate machinations on my part, the 2nd item was replaced by a new one. The promotion was dropped shortly thereafter and we're all friends I do believe that it was mis-communication amongst their marketing staff and not malicious.

I've made several other purchases from other vendors without incident. So, mostly I believe we get what we are advertised and, if you read the whole ad carefully, will not have a problem. I would NOT fear that one can't get a good new machine over the 'net.

There have been a few posts on Amazon about getting machines that were already slightly used. It's entirely possible that a cus. return got re-sealed without a notation and shipped as new, but I would guess rare due the the low count of those complaints compared to favorable reviews.

I've ordered from Amazon and got all new stuff, so.... It's easy to tell, too, even if the shell looks fabulous: just unscrew the needle plate and see if any fuzz has built up in the shuttle area. It builds up fast, is not easily blown away and is the dead giveaway. I have returned stuff to them because it was the wrong item or other problems and it all went without a hitch, even got shipping back except for one item. A friend of mine had a minor horror story about this and his item was not from Amazon, but from an Amazon vendor.

It's not illegal for a vendor to open boxes to verify inventory of added parts and they may be sold as new. Several places will say that they are re-sealed and knock off 5-10% as a courtesy, but it's not required. However, they may not call them factory sealed after that and most places have dropped the factory sealed phrase.

I have lately noticed that one of my favorite sites, OverrrrStok dot com, has listed many items without saying either new or otherwise and I've not ordered from them again since that time. But, man, they've got some good deals every now & then!

You know, I got the bad-rap-routine from one guy in a certain town about the other shops and thought he was unscrupulous. But I bought from one of the other guys and...he was right - left me really confused about it all. But I'll still lean toward the guy who is polite and positive and appears to be a straight shooter.

If you like the Brother guy, ask him for specifics on the others' warranty performance. If he comes back with, "Well, I really can't say exactly...," then he shouldn't have brought it up and I'd find somebody else.

By the way, the government allows vendors and mfr's to disclaim their warranties, doesn't always require them to even provide one and this is not rescended unless a state imposes an implied warranty for merchantability or serviceability. So, in actuality, a place with a written warranty does not have to honor it unless successfully challenged, because they may also post a disclaimer. A very few shops use this to allow selective enforcement and manipulate disgruntled patrons.

I haven't been able to track down where a mfr has to post its disclaimer if it's already stated its warranty. It's a murky thing.

One thing I do is before I sign or swipe a major purchase, is to ask for a manager to "double check all the details" and then ask in passing whether or not all applicable warranty statements and disclaimers have been made known to me. Strange things can happen after that The poised and astute mgr/owner will give you a yes or no and all the details. If you're uncomfortable with their response, simply ask them about any pertinent details that apply to this purchase and if the warranty stated in the literature or posted in the store is provided. If they say some form of "Yes", then you have an implied warranty at the minimum even if they post a disclaimer; especially if you ask again, for example, if it'll sew jeans easily or stitch well with monofil in the bobbin, etc.

There is never a real "full" or "limited" warranty unless it's written down somewhere, verbal warranties are not official, but can be implied (which may be worth less, but still useful.) Write down the mgr's name or employee number, the date/time and the phrase "warranty affirmed" on the back of the receipt. The receipt will fade, so be sure to write it all down in ink. The note itself doesn't provide a warranty, but does carry the weight of a journal entry, which is substantial.

Now, a sheriff (not a policeman) has the permission to enforce a form of "lemon" law for smaller purchases when requested and if he wants to. You'll need to read your county books to find details, but it's usually written as "failure to perform for a reasonable amount of time or provide satisfaction," which is open to interpretation, of course.

There is a point where a retailer just throws up his hands, but for good ones, that's a pretty high threshold. Active, engaging store owners protect their reputations and covet new customers - I've found the differences between attitudes to be anything but subtle!

Sounds like you've got a mess in your town, though. I'd go around and meet them all, again, and see if some kind of favorable relationship appears with one of the employees. Then, after you've identified what you want, verify all details with the mgr/owner and test the vibes.

The other posts about getting all details is right on the money. This is a good site.

Good luck and please let us know how you handle it,
Gene


------
If you're not ahead, you're behind!

Capella


Member since 6/25/11
Posts: 49
Skill: Advanced Beginner



Date: 10/4/13 7:24 AM

THIS has been an interesting thread. I am far to trusting I suppose. Twice I've had dealers locally try to sell me the demo model as new. I have no clue how many people have played with it before or how long it's sat there. One dealer in particular always sells his demo's for brand new pricing. I don't care for him anyway:), except he has a nice selection of used machine.

I keep boxes, paper work and all packing materials forever, just FYI.
Debbie

------
Viking 960Q
Janome MC4000
White 1934D

Vicsguy


Ohio USA
Member since 5/17/09
Posts: 224
Skill: Advanced Beginner

8 members like this.




Date: 10/4/13 8:25 AM

Frankly, I think that dealer is a clown. I'd get on my ipad while in his store and order the $380 machine you saw on Amazon. That dealer is preying on your ignorance. It's illegal to sell anything used as new and no vendor on Amazon would take that risk.
Printable Version
* Advertising and soliciting is strictly prohibited on PatternReview.com. If you find a post which is not in agreement with our Terms and Conditions, please click on the Report Post button to report it.
Online Class
Clone Your Favorite Garment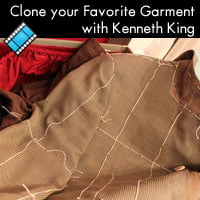 Online Class
Bust Adjustments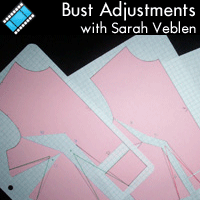 Vogue Patterns 8414

by: yummymummy...
Review
Christine Jonson Pleat Front Dress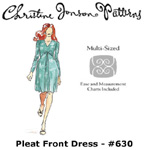 Pattern Details
Sew Chic Ginseng Paper Pattern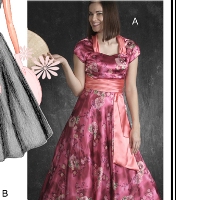 Pattern Details
Vogue Patterns 2481

by: Jonni Ange...
Review