Barbara Allen

Florida USA
Member since 10/4/13
Posts: 2
Skill: Advanced



Date: 10/7/13 8:25 PM

I'm so frustrated trying to find out what the programs will do. I mostly want to be able to edit designs, change/add & remove stitches, add fills and change design to applique. I'd like some choices on the stitches (like add motifs) If I could edit and or add motifs would be a plus.
Please give me your thoughts, I'm desperate.
If you could describe the steps needed to change the stitches for example that would be great.
I've dabbled with Embird, Buzz edit v3, PE Design-Next.

sewdoggie22


Oregon USA
Member since 8/6/12
Posts: 618
Skill: Intermediate



In reply to Barbara Allen

Date: 10/8/13 9:59 AM

I, too, would like to know what the best editing program is. I bought the 5D suite and find it really annoying. It was very expensive for what it is.

The worst part? When you put together a design but aren't quite finished or want to go back in and change something. You Can't

If you've ever worked in Adobe products like Photoshop/Illustrator or InDesign you will really cuss at this program. I talked to a dealer about the program and how limited it was for the money. She said it was because the programmer doesn't much care for women and thinks they're too dumb to learn how to use a program like the Adobe products.

What do you think of Embird?

Barbara Allen

Florida USA
Member since 10/4/13
Posts: 2
Skill: Advanced



In reply to sewdoggie22

Date: 10/8/13 5:03 PM

I can tell you Embird is good for original digitizing. I feel like I'm in a DOS program, but that's just me. But it does do a lot more than others I've tried, in this price range. Abt $100 for Basic, $150 for Studio, etc. I'm just now trying out PE Design Next. It will do all the things I mentioned. but if I'm going to this price range I'm seriously looking at Janome MBX, and Pfaff 5D. They are much more graphic oriented than Embird. Selecting and changing anything in MBX appears to be the easiest with the most choices, than anything I've seen so far. Not sure yet though. Hoping for more advice via this post.

sew2006


Ontario CANADA
Member since 6/24/06
Posts: 2402
Skill: Advanced



In reply to Barbara Allen

Date: 10/10/13 8:55 AM

The new 6D embroidery was just launched and it has a lot of editing power. You can save your embroidery designs and later come back and edit pearts.

------
Janome10001, Babylock ESG3, Brother ULT 2001, White 634D serger, Pfaff 1472, Singer featherweight, Singer 14T957Dc, Bernina FunLock 009DCC coverlock, Brother PQ1500S, Janome CP900.

Brotherlover


California USA
Member since 10/7/07
Posts: 718
Skill: Intermediate



Date: 10/10/13 2:09 PM

I have pe design plus, have demoed also embird, and embroidery works, and was trying to decide betweek pe design next upgrade or embroidery works. I decided to go with embroidery works for the user interface as you can edit and remove stitches, and I am not into digitizing

------
Brother XL-3500i
SQ-9050
Dreamweaver VM6200D

PattiAnnJ


Ohio USA
Member since 12/3/06
Posts: 9220
Skill: Advanced



Date: 10/10/13 3:46 PM

Turning machine embroidery designs into applique is the only thing that would make the selected program different than the others.

I would like to see a demo of this proceedure.

The embroidery machine has an applique feature, but I have never really looked into the possibilities of using a design file as the applique.

------
OLD CHINESE PROVERB: I HEAR & I FORGET; I SEE & I REMEMBER; I DO & I UNDERSTAND.


beauturbo

California USA
Member since 5/2/09
Posts: 5551
Skill: Advanced



Date: 10/10/13 7:07 PM

I don't think there is anyway to see all that any of them can do, unless you just play with them and try it actually. And then even that involves knowing how to use it first, and most times that is only after a lot of hours in. Just since it would entail the best demo person in the world to hit on everything something could do in a very short time period. Plus I have even found some digitizing programs made by the large commercial digitizing companies in knock down lesser form with only about 70% of that commercial program in there for home sewing machine company kind of use, can still often do somethings that are not listed and explained in the manuals and instruction books for them, even though you might have to do it, in a slightly different way.

If you don't have pre-knowlege of a certain digitizing program each time,and really have not put something like 300 hours into it yet or more, even if you get a test version to play with, you still might not hit on and get to play with everything, as you might not even think of trying something or getting that far in learning to use it. So then you got the issue of will the program do it/not do it , just for you,as it's just not working out, because of user error and not knowing the right particular way to do something in there instead, or could it really not be used for that, for everyone else instead even.

I would guess best way to research that, would be to have a real person showing you how something works for them, right in front of you each time. Then afterwards say something like, "But what if I wanted to do this instead?", and just see what they come up with to show you, at that point. I'm not sure you can get that just off the internet on U tubes video's or looking at some web site or printed brochures, or reading comparison charts of different things and stuff like that only. I think sitting next to real person at a computer using something would be much better for that.

I would think though that the very best editing system would always be a full manual digitizing system, just since then the possibilities of being missing anything editing in there, (that you might want) would be a lot less. But also way more learning curve then and maybe somethings you might not use later. I kind of always like having more in a tool, than I might get around to using, than having less and being lacking in something, but then that is probably more expensive too.

I also very much believe the best computer software for anything, may vary and not be the best one for all other people sometimes. Just because the people whom write them and make them, and decide how they function are all different and think differently. And so is the same for everyone that uses something like that. So if something is made by someone that just happens to more think like you do than not, then most times it seems and maybe really is more "intuitive" and easy to use for you, and if not, not so much. So that also makes it different for each person right there too.
-- Edited on 10/10/13 7:09 PM --
-- Edited on 10/10/13 7:29 PM --

aslinnd


New South Wales Australia
Member since 5/28/07
Posts: 1517
Skill: Advanced Beginner



Date: 10/10/13 10:32 PM

I'm pretty sure when did my course on 4D when we did the stitch editor that was the lesson turning anything into an applique (i do remember thinking it wasn't worth the effort). I think my machine has that as a function on the menu for applique but can't say i've used it. I know it can make any embroidery into a badge. so most TOL babylock or brothers should have it.

But isn't it essentially about adding the running stitches and stops at various fabric changes and then maybe some small sizing/scale adjustments at subsequent layers? - ok - I take back the 'just' -even thinking about that sounds difficult. I imagine any program that automates it would cost a bit more.

sewdoggie22


Oregon USA
Member since 8/6/12
Posts: 618
Skill: Intermediate



Date: 10/11/13 8:41 AM

Yesterday I went to an all day seminar on the Floriani software system. The cost was $4300 but was on sale for $1700 including a big thread collection.

I own the 5D extra system and was trying to decide if I wanted to upgrade the 5D or purchase the new Floriani. I think the 5D upgrade is $800.

In my opinion, the Floriani is a little more user friendly and logical.

I've had the 5D for about 6 months and while I'm computer savvy, the instructions are annoying and not very clear.

In 5D every time you stop working on a design, the program saves it by flattening it (that's an adobe term). Flattening it means you can't go back in and start where you left off. If you decide you want to change a little something in the design, you have to start all over.

That really ticks me off as I don't always have time to finish a design.

- Floriani appeared to be much more logical. They have webinair classes also.

- 5D doesn't seem to have any support. However, my dealer is very helpful and will sit down with me if I make an appointment.

- 5D The biggest deal breaker for the 5D is the dongle, the program is USELESS without it. A dongle is a very small thing that looks like a tiny thumb drive. If you loose the dongle, you're out of luck and have to purchase a new one. From what I understand, they cost a couple of hundred dollars.

Floriani can be loaded on as many computers as you like and it just runs. NO DONGLE !!! A really big plus!

sew2006


Ontario CANADA
Member since 6/24/06
Posts: 2402
Skill: Advanced



In reply to sewdoggie22

Date: 10/12/13 0:05 AM

On the left hand side of your 5D embroidery extra is an icon "learning center." They offer a lot of information of their website at no extra cost. The SOS, now called Vantage is a paid yearly membership with a 1-800 number that you can call for personalized help. There are differences in a graphic program and a program that generates stitches. The 5D embroidery extra works with stitch files ready to use in an embroidery machine. This is much different than digitizing manually with a graphic and having access to the raw working file (in the digitizing program the working file is called .CAN, this can be edited/changed resized as stitches are not yet created). What embroidery machine are you using with your software? Embroidery manufactures are not the only companies that use the dongles as a security device. Pfaff/Husqvarna Viking will replace a broken, non working dongles. If a dongle is lost than unfortunately a new software has to be purchased as dongles are not sold separately.

I'm not sure what you meen by not being able to go back in and change something in your design that you put together.

------
Janome10001, Babylock ESG3, Brother ULT 2001, White 634D serger, Pfaff 1472, Singer featherweight, Singer 14T957Dc, Bernina FunLock 009DCC coverlock, Brother PQ1500S, Janome CP900.
Printable Version
* Advertising and soliciting is strictly prohibited on PatternReview.com. If you find a post which is not in agreement with our Terms and Conditions, please click on the Report Post button to report it.
Online Class
Altering Jackets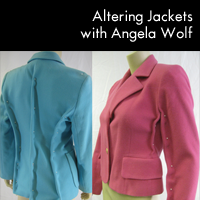 Online Class
Blueprints to Blue Jeans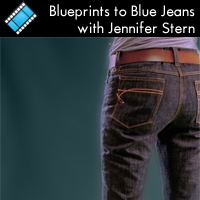 Simplicity 1915

by: SewWil
Review
McCall's 9699

by: sewpositiv...
Review
BIRTH OF A BUSTIER - A CD Book by Kenneth King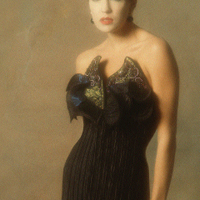 Pattern Details
Sewing Workshop MixIt Shirt, Top & Tank Pattern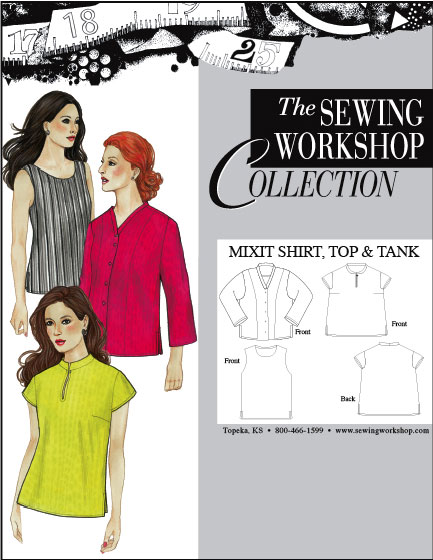 Pattern Details