ClaireEmily


Intermediate
Washington USA
Member since 9/28/08
Posts: 413

1 member likes this.




Date: 10/12/13 9:03 PM

So it looks like we will be moving from Melbourne, Australia to Seattle in July-ish next year for my husband's work. We will have a 6.5 year old a 2.5 year old and a 3-4 month old baby by that time! I am looking at suggestions for areas to look at moving moving as it seems that Seattle has a diverse range of different neighbourhoods/suburbs. I would like to live somewhere with a quality local elementary school and pre-schools, somewhere where I can join a playgroup and walk my daughter to school. I would really value any suggestions made here.

My husband would like to be able to take public transport to work in downtown Seattle, or bicycle commute, and I myself would prefer to be able to take public transport into town too. We are currently a one car family and would quite like to stay that way. We would be looking at a middle income type suburb, and I would welcome some cultural diversity. I guess I'm also looking for somewhere with stuff for the kids to do - parks, play centres etc. I am a bit concerned with entertaining my very active kids in cold and wet weather! we go outside and run around pretty much every morning here. This is where we currently live if that's any help.

Thanks lovely sewists….
-- Edited on 10/12/13 9:05 PM --

------
Claire - Australian in Seattle

Mandolin82


Intermediate
Washington USA
Member since 5/8/03
Posts: 1395



Date: 10/12/13 9:41 PM

Welcome to the Pacific Northwest. I am constantly in awe of the fact that I live in such a gorgeous part of the world, with such a mild and pleasant climate. I have lived elsewhere, but this is my absolute favorite.

I live in the Lake Hills area of Bellevue, Washington. Bellevue has some of the highest rated schools in the country High rated schools.

We are considered a wealthy suburb we are actually quite diverse Diversity in Bellevue. East Bellevue, where I live, is the more diverse and also less expensive, both of which I prefer. I got a kick out of going to my kids' band concerts. The kids last names were all over the place: Asian, Eastern European, Hispanic, East Indian, Anglo-Saxon, Middle Eastern. On the street I drive regularly there is a Muslim school, across from a Torah center, with a Mormon church just half a block away.

That said, we are an suburb east of Seattle, on the other side of Lake Washington. The commute across the bridges can be AWFUL. There are buses, and they are in the process of putting in light rail, but it will be a while before it gets here. If you go to google maps you can enter addresses and get bus routes and travel times. Depending on where you live taking a bus can be pretty easy. There are also van pools coordinated by the county.

I have a brother and sister who live in Seattle, both of whom have had pretty good experiences with schools. The schools can really vary more there, so neighborhoods are more important. We moved to Bellevue because it was close to my husband's work and have been quite happy here. However I think I would probably prefer to live in Seattle. It has more personality. It is also easier to bike and do public transit. The street system there is primarily a grid system, so when you bike you can take the side roads and avoid the major streets. Here in the suburb they built lots of cul-de-sacs, which means to bike you have to usually take busy streets with lots of cars. My brother-in-law in Seattle bikes to work every day. I think it would be a lot easier being a one car family in Seattle.

As to being outside here, once you live here you quickly realize that you can do a lot in the rain. It doesn't get REALLY cold, and the rain is more drizzly than anything. Yes, I've sat through soggy soccer games many times, but it is doable. I'd say a bigger problem than the cold or rain is darkness. Being this far north it gets dark early in the winter, which makes outside activity difficult. Summers are usually gorgeous. This last one was pretty much perfect, two months with almost no rain and highs in the upper 70's to lower 80s'. You'll have to change that to Celsius yourself :).

There are other good suburbs also. Feel free to private message me with more questions. If at all possible I think it would be good to rent here for a bit to get a feeling for what you would prefer.

Susan



ClaireEmily


Intermediate
Washington USA
Member since 9/28/08
Posts: 413





In reply to Mandolin82 <<



Date: 10/12/13 10:14 PM

Thanks do much for your opinions Susan! Much appreciated.

I hadn't even considered the dark in winter. I just checked and Seattle is 47 degrees north, where we are in Melbourne in 37 degrees south, so I suspect that ten degrees is going to make a fair bit of difference. It's definitely going to be a big change for us! We'll definitely rent first - we're going to commit to being there two years to start with. It's kind of scary to commit to moving halfway across the world without having any idea of what it will be like.

Bellevue sounds like a great area, but I suspect that Seattle might suit us better since my husband will be working in downtown and I do like older neighbourhoods. I didn't realise that bus times were on google maps - I'll definitely give that a go. As to schools being variable - that makes me nervous, but I guess the same is true here.

Thanks again,
Claire

------
Claire - Australian in Seattle

Country Lady

Member since 6/2/08
Posts: 49



Date: 10/13/13 8:54 PM

We lived in the Woodinville/Bothell area for 6 years back in the 90's. It's my understanding it's changed quiet a bit since then. I loved living there! We didn't have school age children, so I can't help you there. It's a beautiful place to live.

jannw


Intermediate
Washington USA
Member since 9/3/06
Posts: 8552





In reply to ClaireEmily <<



Date: 10/13/13 10:26 PM

Hi...Welcome to the area!! One thing to keep in mind if you are planning on biking to downtown Seattle is that Seattle is full of hills..some very steep. They can be avoided, but it might add to time. King County Metro Transit does have bike lockers in some of the Park n Ride areas. DH could ride to the nearest, leave the bike and take the bus or train in. Unless parking is included in empliyment benefits, parking all day downtown can be $$$!! I know several companys provide free or reduced rate transit passes for their employees.

I haven't lived in Seattle for many years, but when I did I avoided West Seattle and Ballard. Both are fun, nice areas but at that time transit holes. Unless you drove, you ere stuck. That has probably changed now with the new services, but check the routes and schedules.

I've lived in Kent now for many years. It's a small town about 30 miles south of Seattle. It's about 20 minutes to Seattle by train and 45 minutes on the bus. Currently the buses go every 15 minutes. There is a very active sports league for kids and good Parks & recreation. I think the schools are generally considered to be very good, but my son is way past that age, so I haven't kept up. If tou can't find something you like in Seattle, you might consider the suburbs.

------
2009-113.25 yds
2010-115.5
2011-80.25+30+donated
2012 86.3 yds..
2013 21.0
Everyone who sews seriously has a stockpile of fabrics, because it is natural to purchase more than can be sewn in any one season" Singer, Timesaving Sewing, 1987



michellep74


Intermediate
Washington USA
Member since 7/19/07
Posts: 3104



Date: 10/14/13 12:17 PM

We just made a similar move this past summer (from San Diego to Seattle), and I think I posted a similar thread about four months ago. We were looking for a lot of the same things that your family is looking for (in our case, it was DH, our toddler daughter, and me making the move). Like your DH, I work downtown (South Lake Union area), so I'm becoming familiar with the commutes to that area.

The suburbs are generally more affordable than the city of Seattle. We opted to focus on the northern suburbs in our house hunt--concentrating on the Shoreline area. We loved Shoreline (and I think that would have been the better choice for my commute), but we fell in love with a specific house in the Bothell area. Bothell/Woodinville (as mentioned above) is a nice area. We're up in the north end of Bothell, near Mill Creek (also a nice area). Most of the northern suburbs have a reputation for being family-friendly and having good schools.

Within Seattle, Greenlake seems to be where many of my coworkers with young families live. I'm not sure how affordable it is. Ballard and Queen Anne are also close to downtown and are supposed to be quite nice, but a bit pricey (QA is pricier than Ballard). Most of my young, hip coworkers live in the Capitol Hill area, but that crowd generally doesn't have kids, and I'm not sure about schools/family-friendliness. The "good" parts of West Seattle are supposed to be a good combination of being walkable, a bit funky, and family friendly. My understanding is that neighborhoods in that area can vary quite a bit. If we decide to move down into "the city" at some point, we will probably do our research and target the Greenlake and West Seattle areas.

Re: Commuting to downtown: Seattle generally has pretty good public transit. If your husband is okay with being dropped off/picked up at a transit center, you should be fine as a single car family in most of the Seattle metro area. FWIW, I park at a transit center and take an express commuter bus downtown most work days. As others have said, you can check google maps for public transit locations/commute times. (We used google maps a LOT when researching neighborhoods.) Anywhere within the city of Seattle (Ballard, Greenlake, etc), your husband should have lots of bus route options to get downtown and probably wouldn't even need to be dropped off at a bus stop/park and ride. Personally, we decided to avoid the east side (Bellevue, Redmond, Issaquah) because of the bad commute downtown. Schools do have excellent reputations there, but housing is also considerably more expensive.

I hope that helps a little. We're still new to Seattle ourselves, but I thought that I might be able to offer a good perspective since we JUST went through the same thing.



-- Edited on 10/14/13 12:18 PM --

------
--Michelle

***
Blog: http://happilycaffeinated.blogspot.com/

2014 Fabric IN: 153.13 yards
2014 Fabric OUT: 88 yards
2014 Fabric Sewn: 38 yards
2014 Fabric Donated: 50 yards
pre-2014 Stash patterns used in 2014: 7

minggiddylooloo


Intermediate
Virginia USA
Member since 5/17/05
Posts: 2364



Date: 10/14/13 9:54 PM

I was just in a wedding this summer in Seattle and stayed in West Seattle, commuting into downtown every day doing the touristy thing. My friend's brother and SIL lived down the street from our hotel, they have two girls, 9 and 7. They live about half a mile from Alaska Junction, very convenient (walkable distance) to shops, restaurants, etc.

It was super easy to get around and from what I understand, West Seattle is an area regular tourists don't see very often (it was more affordable, but a little out of the way of the main touristy attractions).

Talking with my friend's SIL, that area has been undergoing a lot of changes, becoming a much more happening place, lots of new shops built within the last 5 years (Target, Trader Joe's, etc).

O fcourse this is all from the POV as a tourist, but the part of West Seattle where I stayed I felt completely safe, saved some money (compared to staying in the city proper) and downtown was about 20 minutes away. Buses ran every 10- 15 minutes or so, super convenient!



------
I'm finally a blogger!
sewming.blogspot.com

ClaireEmily


Intermediate
Washington USA
Member since 9/28/08
Posts: 413





In reply to michellep74 <<



Date: 10/15/13 5:54 AM

Thanks so much everyone! Good to hear that your move to Seattle has worked out well Michelle!

It's interesting to hear where your coworkers live. Some of the schools in West Seattle seem quite good from what I can tell but few people have recommended it. Our own suburb where we live now is undergoing rapid gentrification. It was definitely a very working class area 50years ago but is now much more mixed, with plenty of young families.

I'm beginning to think that we might have to wait until we can actually check out the neighbourhoods to see what we think. These things are so subjective!

------
Claire - Australian in Seattle

KathySews


Advanced
Michigan USA
Member since 10/1/06
Posts: 4019

1 member likes this.




Date: 10/15/13 8:10 AM

For such an extreme move, I agree with renting somewhere to get a feel for the area. Real estate agents also help find rental property.

michellep74


Intermediate
Washington USA
Member since 7/19/07
Posts: 3104



Date: 10/15/13 1:33 PM

Claire, just sent you a PM. ;)

------
--Michelle

***
Blog: http://happilycaffeinated.blogspot.com/

2014 Fabric IN: 153.13 yards
2014 Fabric OUT: 88 yards
2014 Fabric Sewn: 38 yards
2014 Fabric Donated: 50 yards
pre-2014 Stash patterns used in 2014: 7
Printable Version
* Advertising and soliciting is strictly prohibited on PatternReview.com. If you find a post which is not in agreement with our Terms and Conditions, please click on the Report Post button to report it.
Beginners Guide to Sewing Jackets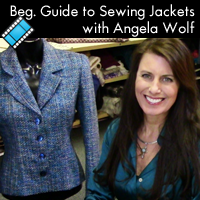 Blueprints to Blue Jeans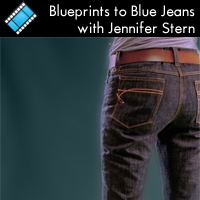 BurdaStyle Magazine 08-2007-113

by: Sewingelle
Review
McCall's 6392

by: sewing gen...
Review
Shapes Eleven Eleven Skirt Pattern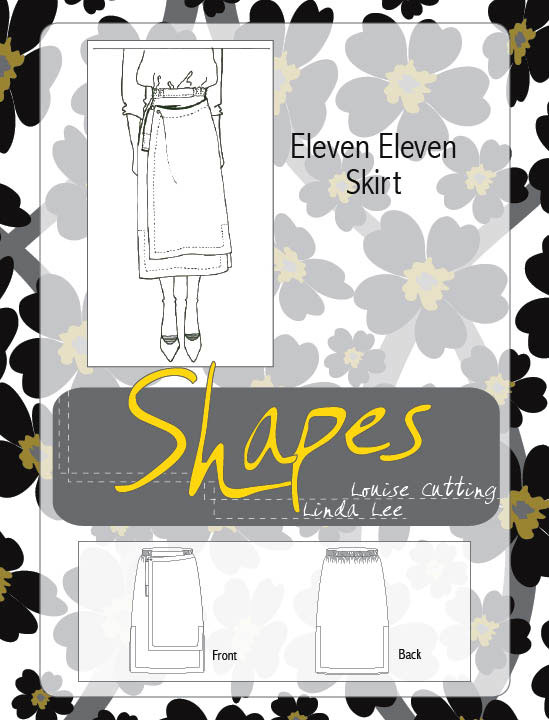 Buy Now
Sewing Workshop Oasis Skirt Pattern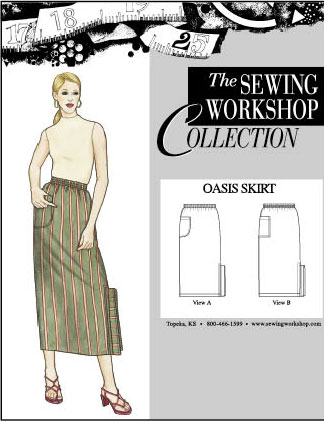 Buy Now