Serit

Massachusetts USA
Member since 9/24/13
Posts: 8
Skill: Advanced Beginner



Date: 10/16/13 11:47 AM

I'm starting (?!) to get obsessed about this, and I don't know where to find definitive information.

Victoria

magazine, in the 1990s, when it was owned by Hearst Corp, endorsed/designed/published a collection of patterns released by Butterick.

When I emailed Hearst and Butterick a year ago for information about the patterns, I think I received cut-n-paste replies to the effect of, "we don't know what the heck you're talking about; don't bother us." The new company who publishes

Victoria

, Hoffman Media, never replied; they have a CD-ROM of all issues (including Hearst's, I think), and I hope to track the collection down in it.

I've gone to Amazon, eBay, and Google; the retailers were selling individual patterns, and they didn't have any information about the collection. Google just sends me to patterns for sale at Amazon and eBay. I'm not going to buy a pattern that's so small, I have no hope of enlarging it properly, so I can't buy the two currently on eBay.

I have four patterns, most only go to size 18 (and I'm no longer an 18) (or a 22, for that matter). At one time I had a short, handwritten list of some of them, and it seems that I've lost that list as well.

I just want to know, how many patterns were in the collection? When were they released? How popular were they? No one has been able to help me so far.

------
"...ooh, look, overprinted metallic inks! How many colorways does this come in?"
"...so many (male) (Human) Starfleet officers, so little time..."
Serit, feeling illogically emotional right now

beauturbo

California USA
Member since 5/2/09
Posts: 5409
Skill: Advanced

1 member likes this.




Date: 10/17/13 3:12 AM

I might have seen something like that in there once, at some point long ago, but I kind of thought it was not Butterick Patterns, but possibly Folkwear patterns sewn up and in some photo's in there instead?

Could they maybe have been these? I think they all have been around way long enough.

205 209 210

-- Edited on

10/17/13 3:21 AM

--

There was also, a Better Homes and Gardens Special Interest Publications, in Magazine format, a one shot deal/one issue magazine, called "Victorian Treasures" and that was dated 1996 (display until June 17) on the front of it. Published by Publishing Group of Merideth Corp, in Iowa back then. I'm looking at that one for real in front of me. There was an article in there named "Yesterdays Fashion, Dressing the Gibson Girl". Authors of that one, was Saundra Ros Altman and Wendy S. Honey, Produced by Linda True Stueve. On pages 64 through 73 in there. They say those sewn up outfits, were from "Past Patterns" which the Author, Saundra Ros Altman seems to have owned, but they don't list any #'s of patterns, but back then it was at P.O. Box 2446 Richmond, Indiana, 47374 and looks like it had been around for 17 years at that point.

It might not be all that big of a stretch, to get "Victoria Magazine", v.s. that one time publication of "Victorian Treasures" possibly instead?

-- Edited on

10/17/13 3:43 AM

--

Sewshable1


Member since 8/24/02
Posts: 500
Skill: Intermediate
Body Type:


1 member likes this.




Date: 10/17/13 3:42 AM

I was able to find these numbers only: 3150,3151,3187,3355,3427,3757,6783,6830 and a matching child pattern 6812

Hope this helps a little.

-- Edited on

10/17/13 3:43 AM

--

------
You can judge the true character of a man by the way he treats the people
who can do nothing for him


Mrs. Cecil


USA
Member since 4/22/04
Posts: 170
Skill: Advanced



In reply to Serit

1 member likes this.



Date: 10/17/13 8:46 AM

Wow, I used to subscribe to the Nancy Lindemeyer/Hearst version of Victoria Magazine and never knew about the patterns.

It looks like the patterns were released in 1993/1994, which explains why I don't remember them. (I didn't start getting the mag until 1996.) I didn't see anything about how many patterns were in the collection, but you're right about the sizing. Most of the Victoria Collection patterns floating around the internet seem to be the 6-8-10 range.

You could try contacting Nancy Lindemeyer. It seems like she has a couple blogs and with her attention to detail probably remembers something about it. Just a thought.


Serit

Massachusetts USA
Member since 9/24/13
Posts: 8
Skill: Advanced Beginner



In reply to beauturbo

Date: 10/17/13 9:50 AM

Quote: beauturbo

I might have seen something like that in there once, at some point long ago, but I kind of thought it was not Butterick Patterns, but possibly Folkwear patterns sewn up and in some photos in there instead?

Could they maybe have been these? I think they all have been around way long enough.

FW #205 FW #209 FW #210

Edited on

10/17/13 3:21 AM

There was also a Better Homes and Gardens Special Interest Publications, in Magazine format, a one shot deal/one issue magazine, called "Victorian Treasures" and that was dated 1996 (display until June 17) on the front of it. Published by Publishing Group of Merideth Corp, in Iowa back then. I'm looking at that one for real in front of me. There was an article in there named "Yesterdays Fashion, Dressing the Gibson Girl". Authors of that one, was Saundra Ros Altman and Wendy S. Honey, Produced by Linda True Stueve. On pages 64 through 73 in there. They say those sewn up outfits, were from "Past Patterns" which the Author, Saundra Ros Altman seems to have owned, but they don't list any #'s of patterns, but back then it was at P.O. Box 2446 Richmond, Indiana, 47374 and looks like it had been around for 17 years at that point.

It might not be all that big of a stretch, to get

Victoria

magazine, vs. that one time publication of "Victorian Treasures" possibly instead? Edited on

10/17/13 3:43 AM

I know they're not FolkWear; I've been using FolkWear since the 1970s. BTW, they've redrawn the sizes to go up to 3XL on Misses'/Women's patterns. Yippee!! I'll have to get my husband to take photos to upload of the of the navy cotton gabardine Walking Skirt (#209) with either the ivory Gibson Girl Blouse (#205), or the white Armistice Blouse (#210) (I don't know which!) that I hope to finish this fall for our trip to see

The Nutcracker

ballet in Boston in December.

I don't know what to wear as a coat or cloak with the ensemble: the 100-percent wool French lighthouse keepers' cloak from the

ORIGINAL

Banana Republic, or try to make a FolkWear Kinsale cloak by December, or try a costume-y Goth/Steampunk coat, Simplicity 1732? I suppose I should check pattern reviews, shouldn't I?

I have FOUR (4) Butterick patterns labeled

The Victoria Magazine Collection

on their envelopes (I'll have to get photos of what I have for uploading).

And

I'm making a Christmas list and checking it twice--and no, no one's getting anything handmade until I get

our

SF and Steampunk garb made! I don't know what happened to the handwritten list I had--the apartment is a wreck because our television (it was a cathode ray!) died on Tuesday, and the one day of the week the company doesn't deliver and haul-away is Wednesday!

Re Better Homes and Gardens and

Victoria

: From 1987 to about 2000-ish (I'm not sure exactly when),

Victoria

magazine was published by the Hearst Corporation; they ceased publication of it sometime between 2000-2005-ish, again, I'm not certain. The magazine's archives, rights, etc, in entirety, etc, so forth, was purchased by the Hoffman Media Group in or about 2006, because their first issue was in 2007. Hoffman Media also publishes Southern Lady, Tea Time, and Paula Deen and Sandra Lee cooking magazines. I do

not

know if their purchase includes anything having to do with the agreement Hearst Corp had with Butterick--I'm just looking for a list of pattern numbers and their garments.

------
"...ooh, look, overprinted metallic inks! How many colorways does this come in?"
"...so many (male) (Human) Starfleet officers, so little time..."
Serit, feeling illogically emotional right now

Serit

Massachusetts USA
Member since 9/24/13
Posts: 8
Skill: Advanced Beginner



In reply to Sewshable1

1 member likes this.



Date: 10/17/13 11:01 AM

Quote: Sewshable1
I was able to find these numbers only: 3150,3151,3187,3355,3427,3757,6783,6830 and a matching child pattern 6812

Hope this helps a little. Edited on 10/17/13 3:43 AM

Sewshable1, thank you!!! I think there's also a 3300 (?), but I haven't seen an image of it. B3757 is a holiday dressy skirt and vest, nothing all that special about it, until it's made in glitzy fabrics! I wish the larger size was available on eBay!

B3427? I'm getting something from the 80s; did you typo? Now, where did you find these numbers, and do they have images of the envelopes with them?

Oh,

[email protected][email protected]

^ckels!! It's late and I have to get some work done before the TV appliance guys show up!

All Best, etc!

------
"...ooh, look, overprinted metallic inks! How many colorways does this come in?"
"...so many (male) (Human) Starfleet officers, so little time..."
Serit, feeling illogically emotional right now

unfinishedprojects


Alberta Canada
Member since 8/26/07
Posts: 811
Skill: Advanced
Body Type:




In reply to Serit

1 member likes this.



Date: 10/17/13 2:48 PM

Quote: Serit
I think there's also a 3300 (?), but I haven't seen an image of it.

Here's

Butterick 3300.

Sewshable1


Member since 8/24/02
Posts: 500
Skill: Intermediate
Body Type:




In reply to Serit

1 member likes this.



Date: 10/18/13 2:10 AM

3427 on etsy

------
You can judge the true character of a man by the way he treats the people
who can do nothing for him


Sewshable1


Member since 8/24/02
Posts: 500
Skill: Intermediate
Body Type:


1 member likes this.




Date: 10/18/13 2:26 AM

Serit

Massachusetts USA
Member since 9/24/13
Posts: 8
Skill: Advanced Beginner



Date: 11/5/13 9:08 AM

I'm sorry I haven't replied to everyone before this; Beauturbo, Sewshable1, Mrs. Cecil, and unfinishedprojects, thank you

sew

much for your suggestions and hard work on my behalf. Unfinishedprojects, is it me, or does the sketch on B3300 look so Nancy Reagan, it's not funny?

For magazine readers who may not regularly subscribe to

Victoria

, now might be the time--Hoffman Media, who now publishes the magazine, has searchable DVD-ROM of the whole magazine, from Hearst's 1987 first issue to the end of 2012 (hmm... maybe they thought the world was going to end?) (No, it it was just a convenient time--20 years of publications!)

Note: I think there is a discount code that takes off about $20 USD from the retail cost of the disc/s. Further research is needed!

I've been hinting (i.e., leaving the mag open to the full page ad!) to my husband to get it for me for Christmas, because now I won't have to crack open the boxes I packed oh, so neatly all those years ago (that are neatly stuffed behind my 'single girl' headboard at Mom's--possibly the

only

advantage of slanted Colonial attic ceilings!)

Must scurry; there's fabrics to wash, blouses to cut and sew, and skirts to fit!!

(...and a shower for me somewhere in there!)

-- Edited on

11/5/13 9:25 AM

--

------
"...ooh, look, overprinted metallic inks! How many colorways does this come in?"
"...so many (male) (Human) Starfleet officers, so little time..."
Serit, feeling illogically emotional right now
Printable Version
* Advertising and soliciting is strictly prohibited on PatternReview.com. If you find a post which is not in agreement with our Terms and Conditions, please click on the Report Post button to report it.
Online Class
Restyling with Exposed Zippers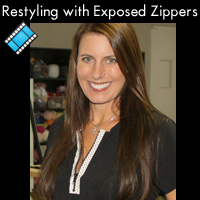 Online Class
Serging Ahead with your 5 Thread Serger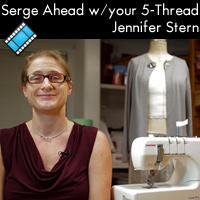 Vogue Patterns 1237

by: SewWil
Review
Jamie Christina Mission Maxi Paper Pattern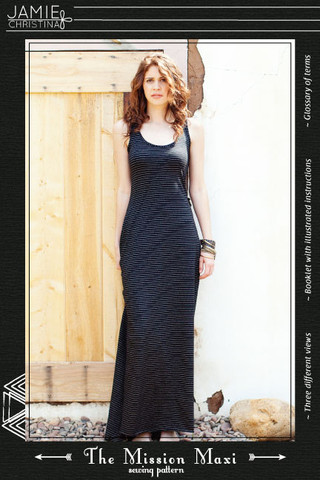 Pattern Details
Sewing Workshop Village Bag Pattern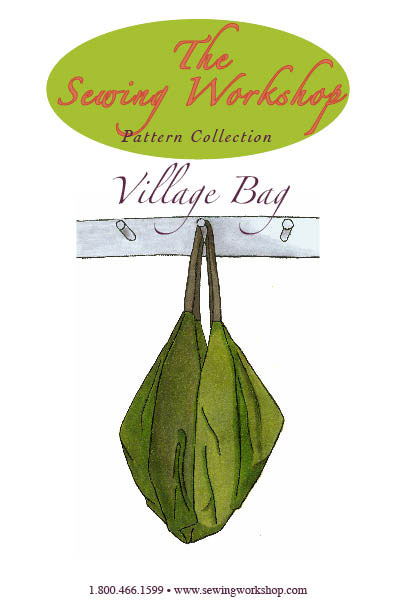 Pattern Details
Liberty Jane Patterns Capri Pants & Shorts

by: MayenDesig...
Review