halleyscomet


Pennsylvania USA
Member since 3/27/07
Posts: 1736
Skill: Intermediate



Date: 10/17/13 5:12 PM

Three times now I have had to tell the employees at Joann's that certain patterns are on sale and no sign on the drawer. They haven't a clue! The lady comes strolling over with her scan gun, pull open the drawer, pull out a pattern and scan it and then tell me "Oh, I guess they are on sale!"
I would think they would want to sell some patterns. Why is it so difficult to keep up on what pattern companies are on sale?

Laurie Lou


Member since 10/16/05
Posts: 452
Skill: Intermediate



In reply to halleyscomet

Date: 10/17/13 5:25 PM

Wow that is really lame. I'd say the store gets a D- for that one.

------
Laurie Lou

beauturbo

California USA
Member since 5/2/09
Posts: 5551
Skill: Advanced



In reply to halleyscomet

3 members like this.



Date: 10/17/13 6:44 PM

That happens often at one of the Joann's I go to and not the other one. I think different management styles and probably just employees. I think it also may be on purpose in the one it happens at. Just since it might be a lot better for them, not to have that big advertising sign taped to the pattern drawers actually. As I think they make no profit when the patterns are on sale at the $1.99 and $3.99 for Vouge actually, and more just something to get you into the store, and hope you buy other stuff at the same time.

Of course, when scanned at the check out counter, I do think it would be reflected there though. Sign or no sign you can see. They are not quite so bad about it, as to not comply with that at all. But, if you walk in, and don't know in advance, by some more corporate flyer or such, that a certain brand of patterns is supposedly on sale there that day, logic tells me you would still be considering all of them, and more likely to even buy the ones not on sale. They would make more money that way.

Also I think at Joann's stores near me, both just Scotch tape a sign on the pattern drawers with each of those sales. I have also just seen it scotched taped or even laying loose on top of the pattern counters sometimes too. Or kicked onto the floor someplace even. Or maybe that is where it ends up, after it falls off of the metal drawers the sign is taped onto?

I think they have just as much of a hard time trying to keep up a with all their current weeks sales there as any customers actually. Just since everything is always on some kind of rotational sale there and pretty much never any all the time set prices for anything. That would make it really hard to keep track of that stuff, particular if you were working with a skeleton crew of people, and most were part time I would think.
-- Edited on 10/17/13 6:46 PM --

Miss Fairchild


USA
Member since 8/24/02
Posts: 7936
Skill: Advanced



In reply to halleyscomet

1 member likes this.



Date: 10/17/13 7:34 PM

Here's my take--It's purposeful. They are hoping that the typical consumer won't question, and will end up buying a more expensive pattern. That way, they, the management, don't have to do anything.

Case in point (well, sort of). I purchased a stainless steel pressure cooker. However, the rack inside was aluminum. How did I know this? Try cooking onions on an aluminum rack--it discolors. And I'm aluminum sensitive (Dad had Parkinson's). So I got ahold of the company and asked them how much it would cost to buy a stainless steel one. They sent me one free of charge. Now, why wouldn't they put stainless steel ones in their stainless steel cookers, and aluminum ones in the aluminum cookers? Because they weren't betting on people like me questioning.

------
"Play the cards you are dealt, but choose who is sitting at the table"..AARP magazine

SEE MY ETSY SHOP HERE: http://www.etsy.com/shop/AuntMaymesAttic
My blog: http://auntmaymesattic.wordpress.com/

Vicsguy


Ohio USA
Member since 5/17/09
Posts: 224
Skill: Advanced Beginner

2 members like this.




Date: 10/18/13 12:19 PM

It's poor management, nothing more for why the patterns aren't properly marked with signage. Joann runs the pattern promotions as a way to get you to the store and part with your money. I'm certain many sewers will choose a $0.99 pattern then dash over to the fabric area and buy the material to make the garment. They also expect you to purchase the thread, zipper, buttons and interfacing.

Kalisews

Member since 2/8/13
Posts: 421

3 members like this.




Date: 10/18/13 1:08 PM

I agree with poor management. But it is also that they do it on purpose and horrible training.

I have had issues with the last two 99 cent sales. I picked out patterns, went to pay, some rang up at 99 cents, the others rang up at full price. All McCalls, all regular patterns, not even new (not that it should matter but just for the record). When I pointed this out to the girl at the register, she tried to explain to me that it just works that way and some numbers are "simply not on sale and never are". She went on to explain that people complain all the time and she doesn't know why they don't change the fliers to say that not all are included. The first time this happened I put back the full price ones.

The second time I explained they are all supposed to be included, she argued with me and explained that other customers just pay the full price or don't take them. I had to hold up the line and have her call the manager over who also tried to explain to me that there was a difference between pattern number 5430 and 5056 (both regular plain skirt patterns), but she didn't know exactly what it was but if the computer rang it up that way it wasn't on sale. I put it back, went to my other JoAnns, bought it for 99 cents and complained to that manager about the other store, came home wrote a letter to corporate about how every time I go into a JoAnns something on my receipt rings up wrong.

By the way, I never got a response from corporate JoAnns, and always go to the further JoAnns if it a pattern sale now. I don't even bother with the store I believe is ripping me off.

beauturbo

California USA
Member since 5/2/09
Posts: 5551
Skill: Advanced



In reply to Vicsguy

Date: 10/18/13 2:59 PM

At the 2 Joann's I shop at, the one with the correct signage all the time on the pattern drawers, which is also the one that has the most current pattern books out most times at least a week or two before the other, and the one that the patterns are kept in the drawers in at least semi order, I believe the Manager there, whom is probably there at least 5 days a week and all day long, has kept control over that I think, and does not delegate or assign it to anyone else.

At the other Joann's that all that is very much messed up pattern wise instead, I'm sure that is not the case, as I see different people trying to do it sometimes there, (so I think delegated instead somehow, to a bunch of part timers that are not even always there most days, sio things just fall apart) and they just even have all the boxes of the new patterns when they come in, laying around on the cutting tables for just days and days often.

I have learned to just be proactive shopper there, and I just go though all the packing boxes, and just even find my own patterns that way. Works for me! Also learned on shopping at that one, to use the current pattern books on line, or from the other store, to know the pattern # of a pattern I want, before I go in there, just since they are most times several weeks behind the other store in even putting out new pattern books. I think that should not be able to be,if everything run right at all, as the two stores are less than about 15 miles from each other, and probably even are considered in the same pattern territory with even the same pattern company representatives, if they got one at all.

MrsCharisma


2014 Member of the Year
Minnesota USA
Member since 2/1/13
Posts: 5454
Skill: Intermediate
Body Type:






Date: 10/18/13 3:10 PM

I am lucky to have Hancock and JoAnn about equal distances from me. I try not to buy at JoAnn.

Missing signage, sloppily kept drawers (aka the patterns are mixed in there any kind of way and the numbering outside the drawers is COMPLETELY off). Also they NEVER have new patterns in on time and when they do come in, they just get thrown into the last drawer, without the dividers. Ugh.

Hancock always has the new patterns that they have the matching catalog for. I *have* had to open a box but at least the box is there to access unlike JoAnn.

I've also had things ring up wrong and using coupons!? Forgetaboutit. If you have more than one item, something is going to go wrong and you're going to end up paying more than you should have.

------
www.sewcraftychemist.blogspot.com
Singer Stylist 7258 | Kenmore 1503 | Brother 1034D

My Big 4 Sizing: Medium | Tops 14/16 | Pants 18 | Skirts 16/18.

My Measurements: 36 HB | 39.5 FB | 34 W | 44 Hip



beauturbo

California USA
Member since 5/2/09
Posts: 5551
Skill: Advanced



Date: 10/18/13 3:15 PM

I's not all within the stores doing always though, right at the moment when they don't have current books and such. Just because I do know, at the better run Joan's store near me, that they also have a problem with even theft from their store, of the current pattern books.

I know this as they had some current books out one day, and I came back the next day too, to look again at them. Book was just missing. I did look around the whole store thinking someone may have left it in a fabric isle, nope it was not there either. After letting them know, they said yes, that has happened several times, and they do even have a problem with customer theft of them. It was hard for me to believe that someone, could easy even walk out with those unnoticed as they are pretty big. But they told me it has happened quite a few times. In that case, I don't think they even bother to order replacements. I think they just wait for the new issues to come in, instead.

So, maybe it's time for a change at the sewing pattern tables, in those stores, and possibly, the books really need to be chained down, and attached to the tables, with a binder brace or such going though them, and a chain attached to the sit down tables, so maybe that can't even happen or at least slow it down a bit.

Also if they even had 2 plastic frame ware pieces, which you could get anyplace, probably even at some place Home Depot Office Supply stores, firmly attached to the outside front of each metal pattern file drawer, to quick and easy just slip a piece of paper into, then each drawer would actually be very easy reflect the real patterns in it, at any moment. I would not even care if that was hand lettered or more computer text looking more professional at all, things just labeled right and current, is always better than not.

The second plastic frame ware piece on the drawer, would be where you put the current paper /cardboard signage as to those patterns being on sale on those days. It could not fall off or get lost instead that way. But no way to force them to do that at all, as that is so simple and so cheap to do, and that they must really know that, and really are not doing that on purpose either. So I actually don't think they want to make it particular easy for people to use the system, and buy a bunch of patterns at those $1.99 and $3.99 prices all that much either.
-- Edited on 10/18/13 3:18 PM --
-- Edited on 10/18/13 5:15 PM --

halleyscomet


Pennsylvania USA
Member since 3/27/07
Posts: 1736
Skill: Intermediate

1 member likes this.




Date: 10/18/13 5:11 PM

They have one Vogue catalog and it actually looks like it got ran over by a car!

I know what a dead animal smells like and I really think behind all the shelving where the red tag fabrics are that mice die back there and start to stink. I've had some funky smelling fabric but never smelled like that!
Printable Version
* Advertising and soliciting is strictly prohibited on PatternReview.com. If you find a post which is not in agreement with our Terms and Conditions, please click on the Report Post button to report it.
Online Class
Sew a Designer Unlined Jacket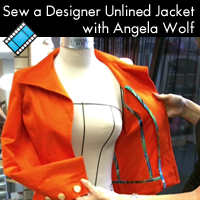 Online Class
More Knits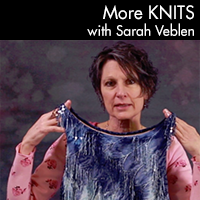 Simplicity 1616

by: Seattleite
Review
McCall's 5233

by: XandraReyn...
Review
SewBaby Mitten Wraps and One Piece Hat Pattern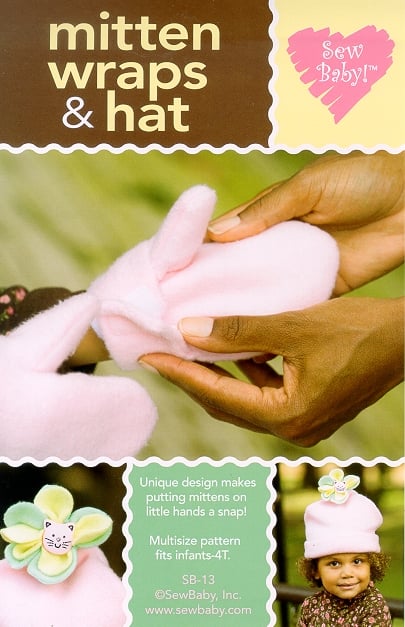 Pattern Details
Petite Plus 104 Pattern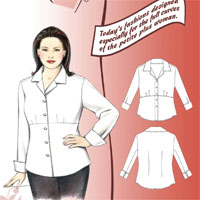 Pattern Details