blessedtosew


Alabama USA
Member since 4/16/08
Posts: 939
Skill: Intermediate



Date: 10/17/13 9:51 PM

If you wish you did not want to do something, does that mean you really don't? Let me explain. I have unsuccessfully been trying to color my hair a vibrant bright red for 2 years. It is naturally a medium brown. I have been to 7 different colorists, but it only ever turns out light brown with a red tint. I know it is possible, but would require mildly bleaching first, which would be a little damaging. None of them have done that. I don' t know if they are afraid of getting it too vibrant, even though I have assured them that is what I want. I finally decided to try it myself, and I have done a lot of research. However, my hair is long and healthy and nice shade of Brown. I have some dark roots that need to be colored, but that would not be as traumatic as putting my hair through the stress of going red. I am very goal oriented, and to some degree, I think that because this is something I have failed to achieve, it has become a little of an obsession. It bothers me intensely that I have failed at this. I wish I could just let it go and be happy with keeping close to my natural hair color, except for covering gray Does this sound like I really don't want to go red?

GwenH

Member since 8/26/09
Posts: 849
Skill: Advanced Beginner

4 members like this.




Date: 10/17/13 10:16 PM

Sounds to me like you are plain old conflicted. You'd like to have a go at the bright red color but you realize you already have a nice healthy head of hair with a nice color. The red would be tricky, require a lot of maintenance, and potentially damages your hair.

This may be a totally crazy suggestion, but have you considered buying a good red wig to wear to get it out of your system without ruining your own hair? I havn't worn wigs myself but I always thought it would be fun as a change.

As a side note - I was born with vibrant red hair of the carrot top variety. It has faded to a strawberry blonde and I sometimes miss the vibrant red it used to be. I chose to keep my long hair healthy and the most I've done is to use a "no ammonia, no peroxide" hair stain (toner) to pump the red highlights up a bit. But I can understand your desire for a head of zingy hair. I hardly gave it a second thought when I lived with it naturally, but now I do miss it.

I don't think I answered your question, but maybe only you can do that.
-- Edited on 10/17/13 10:18 PM --

BrendaR

Virginia USA
Member since 6/13/13
Posts: 661
Skill: Intermediate



Date: 10/17/13 10:47 PM

I'd suggest henna, but your hair might already be too processed to accept it. I love light brown hair (or any shade of brown). I'm medium brown going gray and my husband loves it! I've earned every dern one of those gray ones!

BriarRose

USA
Member since 10/30/10
Posts: 1599
Skill: Intermediate

1 member likes this.




Date: 10/17/13 11:15 PM

I was going to suggest henna, too. It's popular with belly dancers and even the gals with medium brown hair end up with amazing color. It is a time consuming process, requiring several hours of living with a sort of mud pack on your hair.

------
I've quit fighting my inner demons. We're on the same side now.

It's just fabric; we can out-think it.

Bert62

Indiana USA
Member since 12/3/09
Posts: 982
Skill: Beginner

3 members like this.




Date: 10/18/13 0:33 AM

Don't use henna if you have recently dyed your hair with conventional dyes or have permanent wave chemicals remaining. My wife and I once tried this and her hair turned a lovely shade of spinach green !
This was not long before our wedding. We had pros fix it.
Just a warning ! Bert

Elona


Member since 8/24/02
Posts: 8855
Skill: Advanced
Body Type:






1 member likes this.



Date: 10/18/13 3:21 AM

Red is, under the best of circumstances, a very unstable color. It just does not stay the red that was applied, or in general even the red you were born with.

My hair is dark blonde with less than 10% grey, essentially 'no color' at all, the true and honest embodiment of 'dishwater blonde.' It does, however, take gentle streaking as if born for that. A paintbrush and a little tint, and I am good for five months, at least.

Seeing that this was so easy, I asked my hairdresser about going some kind of red. His response?

"Red is a nice place to visit, but you do not want to live there."

The maintenance is fierce--even if you wind up with the red you wanted in the first place.

So, what does your desire to be red really signify? I'd hazard a guess that it's something to do with the western idea of what redheads embody: passion, spontaneity, and so on (and there is some embryological foundation for this, BTW).

But is is perfectly possible to enjoy these wonderful traits without possessing the fast visual cue that the color red elicits.
-- Edited on 10/18/13 3:31 AM --

aprilla

Member since 6/2/12
Posts: 367
Skill: Beginner



Date: 10/18/13 6:06 AM

Green, Bert62? how very interesting!

blessedtosew I once wanted my hair coloured orange for a formal event. It was naturally brown with reddish tints, slightly auburn, and healthy, and I was younger. Neither of the two salons I went to would do it. I don't remember why (better taste than me??), but on approaching the third I hesitated and didn't go in. I think I just used a home box and put it out of my mind, just a fun memory of a good day in a fabulous outfit.

There are temporary spray on hair colourings now, could you try one of these and make up your mind then if it's worth putting your hair through the process? I've never done more than use the odd home wash out colouring, but I know loads of people who put all sorts into their hair with no long lasting ill-effects.

It sounds like fun, sometimes we need fun!


Miss Fairchild


USA
Member since 8/24/02
Posts: 7936
Skill: Advanced





4 members like this.



Date: 10/18/13 7:25 AM

I think you're realizing the reality of who you really are. I, being blonde, once wanted to dye my hair red--an auburn. I know, it's crazy, but it's what I wanted. And I was focused on that.

But after a visit to a very expensive colorist, who told me that my hair had ash blonde highlights and the red wouldn't work (ash blonde is a green base), I decided to live with what I had. The picture of the auburn color on my head was too vivid--a sick looking muddy brown.

Now that my hair is grey, it's blonder than it ever was and I'm very happy.

------
"Play the cards you are dealt, but choose who is sitting at the table"..AARP magazine

SEE MY ETSY SHOP HERE: http://www.etsy.com/shop/AuntMaymesAttic
My blog: http://auntmaymesattic.wordpress.com/

Julkane


Pennsylvania USA
Member since 9/14/07
Posts: 702
Skill: Intermediate





Date: 10/18/13 8:14 AM

Enjoying this thread. I have dark brown hair naturally and through the years have been many shades and colors. My issue has always been that I turn red when I don't want too. But now that I have so much gray I have resorted to my natural brown. I had blonde highlights for years that for some reason tended to make me all blonde once I was in the sun. Now that I have recently tried to go back to dark brown it wants to stay light. Ironic isn't it?

------
Elna Excellence 740, Pfaff Quilt expression 4.0, Janome 300E, Brother 8500D, Babylock Ellageo, Janome 900CPX CoverPro, Brother 5234 Project Runway Serger, Singer Treadle, Singer 66, Singer 99

http://juliannasjourney.blogspot.com/

EleanorSews


Board Moderator
Member since 7/26/07
Posts: 5035
Skill: Advanced
Body Type:






Date: 10/18/13 8:19 AM

It sounds to me that, while you would love to try a brilliant red, you would rather avoid the chemical processing involved and that trumps the color. However, there is this wistfulness about the red. Sometimes we have these conflicts and have to go with the thing that is strongest in our hearts.

My dd was born a strawberry blond which gave way to a medium brown that was neither here nor there color-wise. In middle school when her friends were getting highlights, she wanted to try and since everyone went with blond, so did she. And she hated it. A year or so after it grew out, she began a campaign to have her hair dyed red. She was persistent. When she was 16, our stylist gave her red highlights which eventually became an overall red dye every 4 months or so. I do not recall the process, nor do I know what she does now, but she has a deep, not bright, red color and continues to dye. She is now 35. Her hair is still in lovely condition, very silky. It truly suits her personality. And, she has made it a budget priority.



------
"We don't see things as they are, we see them as we are." Anais Nin

"Attitude is the difference between an adventure and an ordeal." unknown
Printable Version
* Advertising and soliciting is strictly prohibited on PatternReview.com. If you find a post which is not in agreement with our Terms and Conditions, please click on the Report Post button to report it.
Online Class
Restyling with Exposed Zippers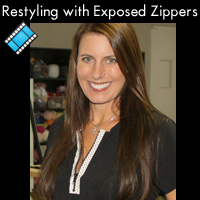 Online Class
Beginners Guide to Dyeing Fabrics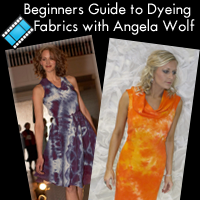 New Look 6570

by: myraminx
Review
Paradiso Designs Tiny Handbag Pattern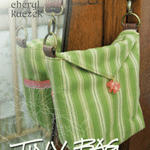 Pattern Details
Shapes Eleven Eleven Skirt Pattern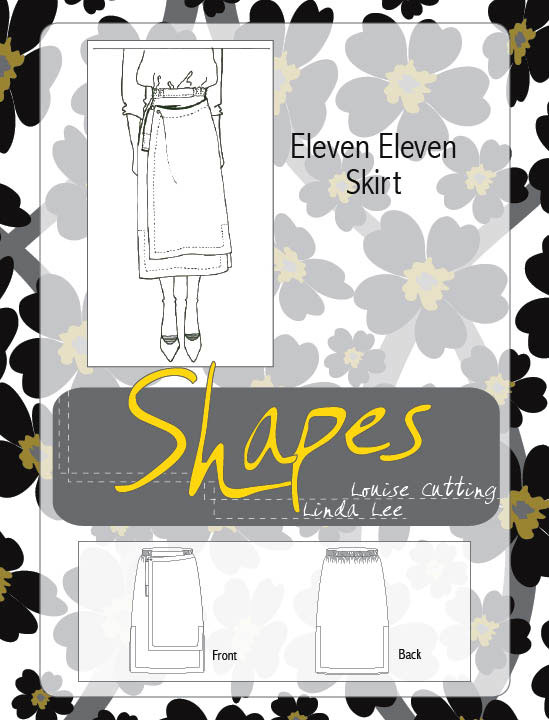 Pattern Details
McCall's 6326

by: Tonia Van ...
Review