HDWen


Advanced Beginner
AZ USA
Member since 12/26/11
Posts: 2241

4 members like this.




Subject: Vintage Pattern Contest 2013 Date: 10/18/13 7:50 PM

YES! We've been waiting for it and now is the time to begin digging through your old Vintage Patterns and think about what YOU want to make!

November 1 - 30 Vintage Pattern Contest 2013

This contest is great chance to try out vintage patterns, learn the differences between those and current patterns, and possibly try some traditional but new-to-you techniques.

The rules for this contest:

VINTAGE CONTEST RULES

Make a garment using a vintage pattern. For the purposes of this contest a pattern is considered Vintage if it was issued and printed BEFORE 1978.

Be aware that most patterns from this time frame run smaller than modern patterns, so if you are purchasing a pattern check the sizing carefully. You can make your adjustments before you start working on your actual entry. Making a muslin is fine- cutting into the fabric you plan to use for the contest has to wait until the contest actually begins.

Patterns must be original vintage prints, or exact re-prints of the vintage pattern (for example, reprints such as those that are available at Vintage Fashion Library and Vintage Pattern Lending Library). Re-issues, vintage inspired, retro, and self-drafted patterns using modern books are not included in this contest.

Minor design changes are allowed. If major changes are required to make a wearable item, please pick a different pattern for this contest.

Fabrics and techniques do not need to be vintage. However, both are encouraged, if available.

The contest is restricted to clothing. Crafts and home dec items are not included. Accessories as part of a clothing item can be included.

General Rules for all Contests

All reviews must be entered for submission by 11:59 PM Eastern Time on the last day of the contest.

It is suggested to start your review as a Work In Progress (private or public) so that you can get any bugs ironed out prior to the deadline.

2. Patterns MAY be muslined prior to the start of this contest however; fabric for contest garment may NOT be cut prior to the start of the contest. Fabric may be pretreated before the start of the contest.

3. Items intended for sale, or for which you were or will be paid to make, do not qualify for any contest, but items made for charity are welcome.

4. Unless otherwise stated in the rules, all reviews written for a contest entry must include a picture of the entry, preferably on a live model.

5. Interpretation of rules is subject to the discretion of the contest manager and the contest committee.

Contest Eligibility:

***Rule #1 is changed for 2013

1. Any member of Pattern Review, either paying (FoPR) or non-paying, who is a registered member on the site before the contest begins is eligible to enter.

2. Any member of Pattern Review, either paying (FoPR) or non-paying, who's been a registered member on the site for 90 days prior to the end of a contest is eligible to vote in a contest.

3. Any member who's won first place in a contest on Pattern Review that ended in the previous four-month period is ineligible to win another contest (during that four-month period).

The first, second and third place winners will be decided by member vote. Prizes will be awarded to the first and second place winners.

Prizes for the contest

**Just Posted Prizes** Saturday, October 19th, 2013

First Prize:
5 Patterns of your choice from VictoriaJonesCollection.com

Second Prize:
3 Patterns of your choice from VictoriaJonesCollection.com


Voting guidelines:

Each member can vote on up to five entries.

Voting will begin 2 days after contest closes and will close 7 days after voting starts.

Because of the high quality of the garments we're seeing entered in PR Contests, we're setting forth some guidelines that may help you choose when voting.

Consider how well the entry fulfills each of the following criteria in order to narrow down your votes:

1. Does the garment clearly reflect the pattern's line drawing?

2. How well does the garment fit the criteria stated in the contest rules? How well does it fit the spirit of the rules?

3. Are the construction methods, including but not limited to seam finishes, lining techniques, etc, well suited to the design? To the fabric?

4. Is the fabric choice well suited to the design? Are the lining and interfacing choices appropriate?

5. Is the review complete and well written?

6. Taking into account the stated ability level of the entrant, how well does the garment fit?

7. Creative points. You may choose to give extra credit here for an entry that reflects additional creativity (embellishment, fabric choice, etc.) while staying within the nature of the original pattern.

8. Complexity of the project. Relate this to the skill level of the participant. If a participant is a beginner then a princess seam may get the same complexity level as an underarm gusset gets for an advanced sewer. This is purely subjective, but a complex garment might garner more points than a simple one if a tie-breaker is needed.

For example - Here is a review I made using an Anne Adams Vintage Pattern from the 1950's!



Vintage Anne Adams Dress and Jacket

Debbie
-- Edited on 10/18/13 7:59 PM --
-- Edited on 10/19/13 9:36 AM --

------
I have a great enthusium for sewing, but lack talent to be great.

2013

HDWen


Advanced Beginner
AZ USA
Member since 12/26/11
Posts: 2241

2 members like this.




Subject: Vintage Pattern Contest 2013 Date: 10/18/13 7:56 PM

This will be the collection point for rule and question clarifications.

If there are any questions regarding rules, clarification or any other issues that arise, please add the questions here. This saves members from having to scroll through numerous pages of discussion for answers.

Hi my name is Debbie and I'll be your contest manager for this fun Vintage Pattern Contest.

It was a blast learning new techniques like how to make those thread loops for a dress last year. Remember these pattern DO run small, so if you are ordering or have one in your Pattern stash - be careful about the sizes listed.

There is also less information and directions I found out! It was helpful to search the PR tips from members on various topics that were missing from the Vintage instructions.

Also please ask if you have any questions regarding the Vintage Pattern, instructions or anything else you would like clarified.

I'm very excited to be doing this Vintage Pattern Contest from November 1 - 30th and look forward to seeing many lovely creations

Be gentle, I'm new to this but what a Great way to learn your way around PR, meet more folks that love to sew and get involved! I really hope you think about hosting a contest next year.

Here are photo's from last year's Vintage Pattern Contest to give you ideas and inspiration!

Vintage Patterns sewn from 2012's Contest


Good luck, have fun and enjoy learning the Big difference between Pattern from the Vintage era to now!

:-Debbie
-- Edited on 10/18/13 8:04 PM --

------
I have a great enthusium for sewing, but lack talent to be great.

2013

KiwiWendy


Advanced
AUSTRALIA
Member since 8/24/02
Posts: 2838

3 members like this.




Date: 10/19/13 4:36 AM

yay! I'll be able to sew again by then :D

------
Sydney, Australia

JennaM


Intermediate
NEW ZEALAND
Member since 2/6/09
Posts: 71

1 member likes this.




Date: 10/19/13 5:29 AM

Yesss! I have been looking forward to this all year! Love to sew along in the vintage contest! I have my pattern picked out, will start tracing it out tonight :P So excited!!

------
My vintage pattern page: http://www.facebook.com/pages/Dont-Call-Me-Cupcake/266315660055464 - come visit me! :)

JetSetSewing


Advanced
MA USA
Member since 6/29/12
Posts: 65

1 member likes this.




Date: 10/19/13 8:39 AM

Hi Debbie! I'm looking forward to this contest, too. I have a question--can you make a two piece outfit if you're using vintage patterns? I'm thinking of doing a 50's jacket and skirt or top and skirt, and I'd like to submit them together for voting, since they make an outfit.

------
--Find me at JetSetSewing.com

HDWen


Advanced Beginner
AZ USA
Member since 12/26/11
Posts: 2241





In reply to JetSetSewing <<

1 member likes this.



Date: 10/19/13 9:02 AM

Quote: tvjulie
Hi Debbie! I'm looking forward to this contest, too. I have a question--can you make a two piece outfit if you're using vintage patterns? I'm thinking of doing a 50's jacket and skirt or top and skirt, and I'd like to submit them together for voting, since they make an outfit.




Glad to see we've got a few on-board already!

Julie - Is it a two piece outfit from one pattern? Yes if they are from the same pattern.

If you are using two patterns - a tunic from one pattern and pants from another, I would suggest that it would work easier as two separate reviews. There is no limit as to the number of entries you can make.

Hope that clarification helps.

Thanks all

Debbie
-- Edited on 10/19/13 9:39 AM --

------
I have a great enthusium for sewing, but lack talent to be great.

2013

HDWen


Advanced Beginner
AZ USA
Member since 12/26/11
Posts: 2241





In reply to JetSetSewing <<



Date: 10/19/13 9:42 AM

Thank you for asking Julie, I also have seen that many of the Vintage patterns have 2 pieces to them.

Debbie
-- Edited on 10/19/13 9:44 AM --

------
I have a great enthusium for sewing, but lack talent to be great.

2013

JetSetSewing


Advanced
MA USA
Member since 6/29/12
Posts: 65





1 member likes this.



Date: 10/19/13 10:14 AM

Quote: HDWen
[quote] Hi Debbie! I'm looking forward to this contest, too. I have a question--can you make a two piece outfit if you're using vintage patterns? I'm thinking of doing a 50's jacket and skirt or top and skirt, and I'd like to submit them together for voting, since they make an outfit.







Glad to see we've got a few on-board already!



Julie - Is it a two piece outfit from one pattern? Yes if they are from the same pattern.



If you are using two patterns - a tunic from one pattern and pants from another, I would suggest that it would work easier as two separate reviews. There is no limit as to the number of entries you can make.



Hope that clarification helps.



Thanks all



Debbie
-- Edited on 10/19/13 9:39 AM -- [/quote]
Yes, the jacket and skirt are from the same pattern from the 50s, and they're designed to go together. The jacket closes in front so it can be worn without a top under it. I was planning to do them for the mini-wardrobe contest but my machine died before the contest started. Glad I'm getting to use the fabric for another contest!

------
--Find me at JetSetSewing.com

sugarduck


Intermediate
FRANCE
Member since 2/7/10
Posts: 319

1 member likes this.




Date: 10/19/13 11:16 AM

Ooh...I'm definitely on board for this one! I need to make my daughter a birthday outfit (she's a November baby), which will also serve as her Christmas outfit. I've narrowed it down to two patterns - both vintage 1950s. How exciting that this project corresponds with a contest! It's always so much fun to sew along with everyone.

61sew4fun

Expert/Couture
WA USA
Member since 4/13/12
Posts: 177

5 members like this.




Date: 10/19/13 1:04 PM

Wow, 1978, that makes me vintage also. Explains why I have antique license plates on my 71 firebird. Well I definitely own plenty of vintage patterns then. Now if only I could still pull off wearing and fitting into them. Grading up ten sizes.... lol.

------
61sew4fun
Printable Version
* Advertising and soliciting is strictly prohibited on PatternReview.com. If you find a post which is not in agreement with our Terms and Conditions, please click on the Report Post button to report it.
Create a Jacket Muslin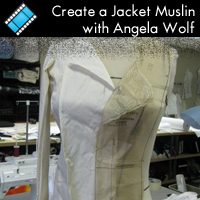 Bust Adjustments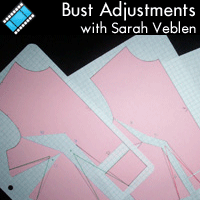 Ottobre Design Magazine 04-2010-7

by: jent
Review
You Sew Girl Large Tote and Satchel Pattern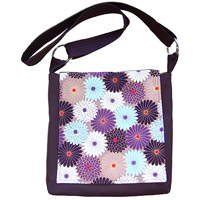 Buy Now
You Sew Girl Draped T-Dress Pattern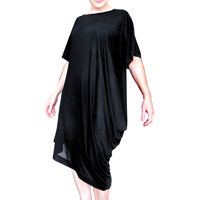 Buy Now
BurdaStyle Magazine 07-2011-130

by: marie elis...
Review