cinca

Member since 4/27/11
Posts: 441

1 member likes this.




Date: 10/29/13 5:43 PM

This is something I will have to talk with my DR. about at some point, maybe. I love the ole Guy, but he is not a girl, so I would rather have input from you ladies, as well as having to address this with him.

I am 5 yrs. past menopause. Diagnosed with a fibroid uterus. No surprise to me. I knew for years something was not perfect and since it did not cause me any major discomfort, and all my reading says that past menopause fibroids frequently begin to go away or at least lessen, I decided against complete hysterectomy. So I have all the original parts.

Do you think, or have you had experience with, there is a possibility that menopausal ovaries can still produce hormone cycles? I mean ones that can influence moods?

I am trying hard to make distinctions between my depression and something that may not be depression. It may be hormones. I mean, it comes on me just the way premenstrual upsets used to. Wake up one morning feeling like Saskwatch, but by noon or maybe the next day, and a few Ibuprofen, feeling half way "normal".

And it can be weeks apart when these days occur. I just started today keeping a calendar in hopes of finding some pattern.

Today I am trying to fight it off and "discipline" myself to be productive. All I want to do is read by the fire and do just the necessary stuff...food, breathing. Doing that once in a few weeks does not seem like a bad thing. Maybe it is exactly what is needed and I don't need discipline, but a day of relaxation.

This may be risking too much information, I know. You have all been kind and helpful whenever you can, so I don't mind risking it here.



Changma


Advanced Beginner
New York USA
Member since 2/20/12
Posts: 800





1 member likes this.



Date: 10/29/13 6:19 PM

I am several years past menopause also, and agree that about once a month I feel "hormonal"...the hunger, the mood, the exhaustion. I have also, in the past, experienced menstrual synchronicity ( when you and the women around you seem to have synchronized cycles within a couple of days of one another). So it comes as no surprise to me that my hormones flip out around the same time as my daughter's cycle...and my daughter rarely, if ever, has the mood swings, so it doesn't seem to be that she is emotionally influencing me. I figure it takes a LONG while before one is free of the hormone roller coaster.

Learn To Sew


Advanced Beginner
Member since 4/12/05
Posts: 11913

1 member likes this.




Date: 10/29/13 6:42 PM

Have you had your vitamin d level checked? This sound like you might need more of it. I get the same way and that is because mine has gotten too low again.

It is worth a try.

------
Bernina 630, my much loved main machine
Bernina embroidery module
Pfaff 2036 my back up & travel machine
Babylock Molly, mechanical
Bernina 1200DA serger
Unique Sewing Cabinet 450L

cinca

Member since 4/27/11
Posts: 441





Date: 10/29/13 7:00 PM

Sounds very familiar. If it is "just" hormonal, it will be a lot less upsetting for me and easier to deal with. My calendar should tell if there is a pattern, but have to wait a few months for that to show anything. Thanks for talking with me.

cinca

Member since 4/27/11
Posts: 441





In reply to Learn To Sew <<



Date: 10/29/13 7:03 PM

No, I have not. I just made the assumption that my D levels would be ok, because I take the calcium with the D in it almost everyday. Although that is not a guarantee, if I am not absorbing it or have some other issue which could cause a deficiency even though I take the supplement.

You are right. It is worth a try. It should not be too difficult to arrange, so I should do it, and rule that out, if possible.

Thanks for the advice.
-- Edited on 10/29/13 7:04 PM --

ccris

Intermediate
Member since 10/27/05
Posts: 5029





1 member likes this.



Date: 10/29/13 7:11 PM

The first thing I thought when I read your post was that it very well could be a vitamin/mineral deficiency. A Vitamin D3 (actually a precusor hormone) deficiency has been linked to depression, and it's been said that almost all Americans are not getting enough magnesium (also implicated in depression). 5000iu's per day of vitamin D3 is not unusual. It's always best to get vitamin D3 made from fish liver oil, but it's very difficult to find. I guess most are from lanolin, but it's better than nothing. Not all magnesium supplements are created equal, either. Do your research on both before purchasing. The brand and price pretty much determine the quality. Magnesium dosage is individual, and it's usually recommended to take as much as your body can tolerate.......to diarrhea, then back off a little. Try to stay away from name brand vitamins because they're synthetic. Get your supplements from a reputable health food store, either locally or online. Here's a site on magnesium you might find helpful. Click here. Good luck.



Elona


Advanced
Member since 8/24/02
Posts: 8505





3 members like this.



Date: 10/29/13 7:14 PM

Even though the cessation of periods for a certain length of time is the marker point for menopause, we still continue producing some form of estrogen for a number of years (partly due to the way stored fat behaves metabolically), and in addition, a part of the brain called the hypothalamus continues to 'read' various hormone levels in the body. From the time when you were eleven or twelve, every cell in your body was bathed in estrogen, and rather suddenly, when you are fifty-something (on average) that hormone is almost absent. Your body and brain say, "Huh? Come again?"

From time to time, the hypothalamus, sensing the deficit of reproductive hormones, will send out frantic signals to the now-tired ovaries to make some more hormone, please, which, due to age, ain't going to happen.

Psychological disturbances can indeed result from all this, as described here.

These problems are related to the fact that, evolutionarily speaking, most of our way-distant foremothers were simply dead long before the age of fifty-something, and our biology has not changed enough to keep up with our much longer lifespans these days.


-- Edited on 10/29/13 7:18 PM --

cinca

Member since 4/27/11
Posts: 441





Date: 10/29/13 7:33 PM

Thank You. I am taking magnesium, but not enough of it and the wrong kind according to the article.

What happened to Julian with his DR is what I want to avoid. It is one reason I wanted to check here, as well. I don't need more pharmaceuticals.

There is a good health food store in the next town. I am sure they will have the right kind of magnesium.

cinca

Member since 4/27/11
Posts: 441





Date: 10/29/13 7:43 PM

Thank You for the article. I will need to read it again, as it has so much information. They seem to focus mainly on the process of menopause rather than post-menopause, but it makes sense for the same types of disruptions to take place in post-menopause.

edited to add: The article mentions that onset of menopause can raise the Luteinizing Hormone, causing the body temperature to rise.

My eye doctor recommended Lutein for my eyes, but in a small dose. My recent eye exam showed improvement in the connective tissues. Hopefully this low dose of Lutein is not related to my hot flashes.
-- Edited on 10/29/13 7:57 PM --

Michelle T


Intermediate
British Columbia CANADA
Member since 8/24/02
Posts: 4501





1 member likes this.



Date: 10/29/13 8:01 PM

Quote:
Magnesium dosage is individual, and it's usually recommended to take as much as your body can tolerate.......to diarrhea, then back off a little.



Magnesium Citrate can cause diarrhea, but Magnesium Glycinate should not cause diarrhea.

Luckily Magnesium Citrate is inexpensive even in good brands, Magnesium Glycinate is more expensive.

Op I would get your B12 checked too. It can be linked to depression, memory loss and much more.

------
Proud parent of a Dwight International School Honour Roll Student
Printable Version
* Advertising and soliciting is strictly prohibited on PatternReview.com. If you find a post which is not in agreement with our Terms and Conditions, please click on the Report Post button to report it.
Serging Ahead with your 5 Thread Serger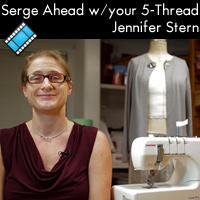 Sew a Designer Unlined Jacket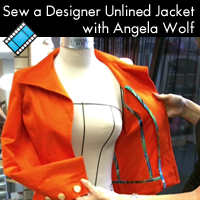 Vogue Patterns 8795

by: ArtAttack
Review
Sewing Workshop Equinox Jacket Pattern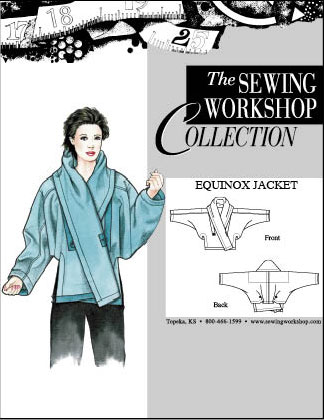 Buy Now
J Stern Designs The Hobo Bag Pattern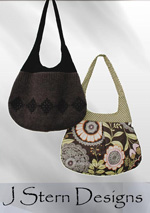 Buy Now
Loes Hinse Designs 5002

by: iSewQuiltA...
Review