knitstitcher


Intermediate
North Carolina USA
Member since 8/17/10
Posts: 507

1 member likes this.




Date: 11/1/13 8:26 PM

I just received my ASG magazine last week and saw an ad for Emma Seabrook's "stay tape techniques" book (sewkeyse.com). It directed me to her web site, but I don't see the book there at all. Does anyone have this or have you seen it? If you do have it do you like it?
I see all her stay tapes, but I would really like to know how/when to use them and which ones to use for what project. I do see she has a link to a "sheet" with some information, but I'm hoping the book goes into more detail on how and when to use each tape.

------
Lorri
Babylock Journey, Babylock Evolution, Juki TL2000QI, Singer 201-2

Elona


Advanced
Member since 8/24/02
Posts: 8624





Date: 11/2/13 8:30 PM

I've done a bit of web-searching for this, and I cannot find any such book. I would suggest you contact her to learn more.

knitstitcher


Intermediate
North Carolina USA
Member since 8/17/10
Posts: 507



Date: 11/2/13 8:47 PM

Hmm...I sent 2 emails with no response. Maybe I'll try calling.
I did a web search as well and came up empty. Very interesting......

------
Lorri
Babylock Journey, Babylock Evolution, Juki TL2000QI, Singer 201-2

andye

Beginner
Virginia USA
Member since 5/9/09
Posts: 1909



Date: 11/2/13 9:48 PM

There is .description of some courses she's teaching at the Florida Sewing Sewciety Expo 2014.



Quote:
Emma Seabrooke

SCRAPPY ELEGANT JACKETS – TUES 8:30 – 4:30 PM ALL DAY CLASS

Ladies who love to sew and design bring a jacket that you own to class. It can be a purchased RTW jacket or an older jacket that needs new life or a jacket designed by you that is ready for a change. Your kit will include beautiful scraps of my knit fabrics that will be in color groupings. You learn to make a beautiful Scrappy Elegant Jacket. Experience Level – some sewing – not beginners Kit Fee - $30 includes fabrics, stay tapes, directions and photo ideas.
Supply List: sewing machines, 75/11 & 90/14 stretch needles, thread to match jacket. Your jacket – unlined.

TOTALLY TERRIFIC TRIMS
WEDS 8:30 – 11:30 AM

Have you ever looked for a trim to match a garment or tried to find something to finish an edge or create a special detail that you have seen on a garment and find that they don't sell this trim or edging at the local fabric store? How would you like to make your own special trim, detail, etc.? You can with a serger, my stay tapes, some fabulous threads and class time with me. These are not hard to do, can be matched easily to your garment, applied by machine or by hand and get you many compliments. Come see some sample trims, edging, self-made tiny lacey like trims or larger lace like trims, flat trims to finish an edge around a placket or create your own Channel like trim, or put tiny trim between fabrics. Get motivated and learn the simple way to turn a nice garment into a classic one.

Kit - $15 include written instructions, stay tapes and enough threads to complete projects. Sergers furnished by A White Sew & Vac

Stay Tape Techniques
THURS 8:30 – 10:30 am

And now, the techniques are all in Emma's new book! Techniques for:Stitching on Knits Hemming Most Knit Fabrics Hemming Tiny Pleated Fabrics Hemming Sheer Laces Hemming Sweater Knits Seaming in Lace Fabrics Seaming Sweater Knits Vertical Seams in Slinky Neckline Facing Stabilizing Cardigan Front, Shoulders and Neckline Area Book sold separately. Book sold separately





------
Bernina B330
Feet: 1,2,3,3A,4,5,7,8,10,13,16,18,20, 29,32,35,37,50,64,70,71,82,85,86, 92



knitstitcher


Intermediate
North Carolina USA
Member since 8/17/10
Posts: 507





Date: 11/3/13 9:52 AM

Quote: andye



And now, the techniques are all in Emma's new book! Techniques for:Stitching on Knits Hemming Most Knit Fabrics Hemming Tiny Pleated Fabrics Hemming Sheer Laces Hemming Sweater Knits Seaming in Lace Fabrics Seaming Sweater Knits Vertical Seams in Slinky Neckline Facing Stabilizing Cardigan Front, Shoulders and Neckline Area Book sold separately. Book sold separately



Maybe its so new that she doesnt have it on her website yet. I think I'll just give her a call. As much sewing as i do with knits, i think this book might be useful.

------
Lorri
Babylock Journey, Babylock Evolution, Juki TL2000QI, Singer 201-2

nancymm


Intermediate
California USA
Member since 6/20/04
Posts: 56



Date: 11/6/13 11:08 AM

I, too, saw this in the ASG mag. Since I'm a fan of her product, I went to her site , didn't see it, and e-mailed her (On Oct 16.)

She replied on Oct 23: "The book should be up on the web site by next week. Check or it then."

It's Nov. 6..still not there.

Just saying.

nancymm

------
nancymm

knitstitcher


Intermediate
North Carolina USA
Member since 8/17/10
Posts: 507



Date: 11/7/13 7:55 PM

I received a reply the other day. She said she hasn't gotten it on the website yet, but if I called I could order direct through her. The book is $15.00
Nancymm: how do you like her products? I was interested in her stay tapes but have no idea which one to use for each project I'm doing.
-- Edited on 11/7/13 7:58 PM --

------
Lorri
Babylock Journey, Babylock Evolution, Juki TL2000QI, Singer 201-2

psew


Advanced Beginner
California USA
Member since 4/19/08
Posts: 403





Date: 11/8/13 10:26 AM

I like her products they work! And are of good quality. I got the black and white fusible knit tapes. Used it for hems on knit tops and bottoms.

wendyrb

Advanced
Member since 12/30/11
Posts: 3388





1 member likes this.



Date: 11/8/13 7:41 PM

A while back, I discovered Emma Seabrooke's stay tapes thru a thread on PR. I ordered some for knits and they are terrific. It was the perfect finish for a wrap neckline on a knit dress, the bottom hem and the flutter sleeve with an extreme curve. The fabric hand remained unchanged, but it was much easier to stitch. The neckline drapes, but has not stretched in making or wearing.

I took some classes with her last year at Peggy Sager's SEW EXPO in southern California. Emma used the tapes, singly or in combination, in various ways. I learned a lot and bought a good variety of the tapes.

Emma has created these tapes based on her years of sewing knits. They are manufactured to her specifications, so they are unique to her.

I went to the SEW EXPO again in October. I stopped by Emma's booth after overhearing several woman discussing her new stay tape book. There were no more, but I ordered one and it just arrived in the mail.

The book is made of one-side printed pages, about a dozen or so. Emma's tapes are described and that you can find at her website. She has detailed much of what I learned from her in class- techniques for particular situations and fabrics:

* Hemming- different instructions for most fabrics, tiny pleat fabrics, sheer laces, sweater knits.

* Vertical Slinky seams

* Neckline Facing

* Stabilizing Cardigan Front, Shoulders and Neckline Area

* Zippers used as Trims

* Hemming sheer fabric with swim suit interfacing.

She's also got hints and techniques for sewing knits.

It's nice to have all the info in one place.

I'm not convinced I needed the book after taking Emma's classes, using her tapes and having them on hand to experiment. For me that is the best way to learn. I'd strongly recommend using her top-notch quality tapes and taking classes with her. Emma's a fine teacher.

I was a little surprised by some of the book photos showing the tape applications. The stitching wandered a little, could have been neater, but that's me. The pictures of the inside garment clearly show where to place the tape and stitch. It would have been nice to see more photos of the next step when you close up the garment, so the finished side is visible. They are neat and clean and worthy of showing off. I'm delighted with the look and feel of my garments' public side.

HTH.

------
Always keep your words soft and sweet, just in case you have to eat them. Andy Rooney

Pfonzie- my honey Pfaff Creative Performance, Bernina 930 and 830, Evolution serger.

Judy Kski


Intermediate
Florida USA
Member since 10/26/08
Posts: 1623





1 member likes this.



Date: 11/8/13 10:05 PM

I'm glad I read all the replies before I responded. You did an excellent job of reviewing Emma's new book.

I took a class with Emma at ASG Conference in August and was able to pick up her book. I'm really glad I have it now because I didn't quite finish all my samples during class. It's a great reference to refer back to when using the stay tapes, SSI, etc. I sew a lot of knits and have used the tapes several times since August.

------
Judy
Printable Version
* Advertising and soliciting is strictly prohibited on PatternReview.com. If you find a post which is not in agreement with our Terms and Conditions, please click on the Report Post button to report it.
Understanding Interfacings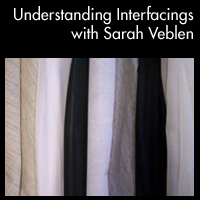 Sew a Designer Unlined Jacket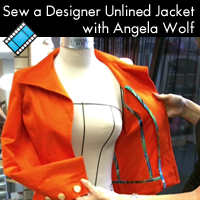 Self Drafted Pattern 200965-1006

by: tigergirl
Review
Petite Plus 203 Pattern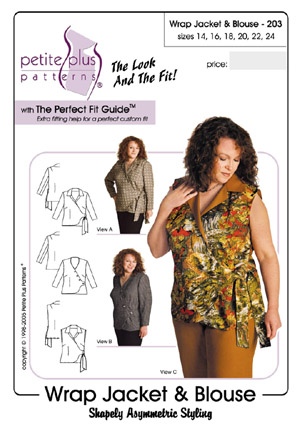 Buy Now
The Whimsy Bag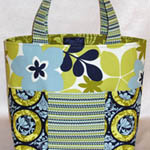 Buy Now
Other Stuffed Hobbes

by: unfinished...
Review