lakaribane


Beginner
HAITI
Member since 7/23/07
Posts: 2114

1 member likes this.




Date: 11/4/13 1:20 PM

ETA Clearly I shouldn't do two things at the same time because this was NOT the thread I thought I was posting too, LOL! So sorry!

Stumbled on this on a sewing blog, I forget which one.

Sewing is back in fashion

Very interesting because we are aware of this here at PR and discuss it often but this is more or less an outsider perspective.

I checked and Victory Patterns are sold on PR but I don't see a lot of reviews of them...yet. Random patterns show 1 or 2 reviews. Only 23 in total.

I like their style and I think this article will make them more popular. No idea how easy it is to buy them. I live in a non-Paypal-listed country. *sad face*

Constrast with Colette Patterns at 769 reviews as of today.

But what caught my attention was this interesting information :



Quote:
Sarai Mitnick, 33, left the pressure-cooker of the Bay Area of San Francisco, where she worked at Google and You Tube, to found a web-based business selling sewing patterns, in 2009. Revenue at colettepatterns.com hit $500,000 this year. Her husband



At the risk of offending some of the fans, and in light of recent discussion about criticism of her/their product, I think if Colette Patterns is making that much money in only 5 years, she/they can take some negative reviews. Can't she/they? (Separating the owner from the product is proving difficult, I feel, based on the tone of those discussions).

Potential controversy aside, as someone who lives in a third-world country, I read this article in the context of a developed country.



Quote:
She calls it the post mass-consumption era.



I agree with this and it is clear from blog posts and threads online that that is a big motivation. For example, recycling/upcycling bloggers make it clear they want to have a social and ecological impact on their world.

Here, a contrario, and largely because we are a poor country and pre-industrial, seamstresses and tailors have resigned themselves to the business of altering used clothing coming in massively from the US and CA.

Ironic, isn't it?

The part about Project Runway is interesting too. I never watch Project Runway because, before 2010, it was offered on satellite tv which was too expensive for me. I only learned about it online.

The impact is clear, even to me. In fact, I bought the Simplicity Project Runway patterns because I liked the idea of a tv show helping reignite sewing as a "normal" hobby.

(Even here, to some people, sewing is something "my grandmother used to do" said the cute guy to me last year. I had to deduct a few points just for that, LOL!)

Please share your thoughts on this article!

@moderators: sorry if this is the wrong thread, I wasn't sure where to post this, exactly...Feel free to move it.
-- Edited on 11/4/13 1:33 PM --

------
Fashion Maté, where I blog about what I (eventually) sew : http://fashionmate.blogspot.com
Addicted to Pinterest? Me too! : http://pinterest.com/lakaribane/

SandiMacD


Intermediate
Florida USA
Member since 2/8/09
Posts: 2564

1 member likes this.




Date: 11/5/13 6:21 AM

Thoughful info. I know first hand some of the difficulties you must be facing. Many times, folks in industrial countries don't realize the advantages they have when it comes to simple things like sewing.

------
sewing brings joy and meaning to my life...

mmcp

Advanced Beginner
Maryland USA
Member since 5/31/09
Posts: 298



Date: 11/5/13 6:57 PM

It is an interesting article, and your note, Lakaribane, about Colette reviews viz. Victory is a really interesting one. As a slight hijack-- what do you think DOES draw people to one indie company vs another. Disparate Disciplines is another one that has a small number of cute designs without a lot of reviews. I would have thought they would have more by now, but the ones posted are all pattern testers. A lot of people like the SBCC free Tonic, but don't seem to be following up with the purchased patterns. Is it marketing? Styling? The patterns themselves that don't appeal?

michellep74


Intermediate
Washington USA
Member since 7/19/07
Posts: 2988





Date: 11/6/13 2:33 PM

Quote: mmcp
It is an interesting article, and your note, Lakaribane, about Colette reviews viz. Victory is a really interesting one. As a slight hijack-- what do you think DOES draw people to one indie company vs another. Disparate Disciplines is another one that has a small number of cute designs without a lot of reviews. I would have thought they would have more by now, but the ones posted are all pattern testers. A lot of people like the SBCC free Tonic, but don't seem to be following up with the purchased patterns. Is it marketing? Styling? The patterns themselves that don't appeal?


Hijack continued... (Or do we want to start a new thread for this?)

I am really fascinated by the explosion of indie patterns in the past few years. (There's been a similar explosion in craft breweries in my former hometown of San Diego in the past few years--so many homebrewers there are starting up their own micro or nanobreweries. I think you can draw a lot of parallels in that both trends are largely DIY in origin.)

As far as what draws one person to one indie company vs another, I think that in my case, it's a combination of pattern fit (does the company owner targetting a certain fitting niche) and the style of the patterns themselves. Look at the following that Sewaholic has with her targetting of pear body shapes. Colette is drafted for a curvy, hourglass figure. (Not mentioned on her web site, but it's been mentioned repeatedly in blog posts.)

I think that we see fewer Victory reviews for a few reasons: A-- they haven't been around as long as Colette (or at least they haven't been sold on PR for very long), B--a lot of people don't like taping together pages for PDFs, and C--her flowy designs probably wouldn't be flattering on a lot of curvy figures.


------
--Michelle

***
Blog: http://happilycaffeinated.blogspot.com/

2014 Fabric IN: 153.13 yards
2014 Fabric OUT: 88 yards
2014 Fabric Sewn: 38 yards
2014 Fabric Donated: 50 yards
pre-2014 Stash patterns used in 2014: 7
Printable Version
* Advertising and soliciting is strictly prohibited on PatternReview.com. If you find a post which is not in agreement with our Terms and Conditions, please click on the Report Post button to report it.
10 Clever Techniques To Help You Sew Like a Pro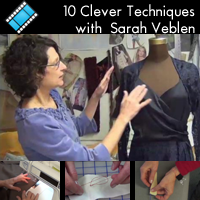 The Contemporary Couture Jacket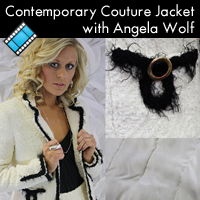 Ottobre Design Magazine 06-2008-37

by: 21wale
Review
Jalie 3245

by: marisa.jam...
Review
Sewing Workshop Onde Jacket Pattern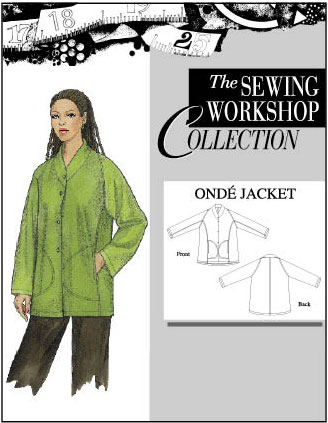 Buy Now
Paradiso Designs Kimono Jacket Formula Pattern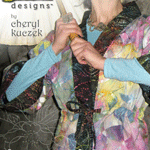 Buy Now