blessedtosew


Alabama USA
Member since 4/16/08
Posts: 939
Skill: Intermediate



Date: 11/5/13 9:45 AM

I am wanting to make a bright yellow pencil skirt from either wool or wool blend fabric. I have found a couple of possibilities, but I am not sure about the weight. The weight per square yard is given, but I am not sure it it is appropriate for a skirt. Does anyone know? Here is the

1st piece

and the

2nd piece

. Also here is a

3rd piece

and a

4th piece

I emailed the company but they have not responded. Thanks.

Also, on a side note, I have been looking for a source for some bright colors of wool flannel. I thought B & J might be a good source, but all I see there is bright wool crepe. I really love the bright wool pencil skirts that JCrew sells every year and thought I could make some if I could just find some appropriate bright wool fabric. The fabric company linked to above has several piece of very bright wool, but they seem to be coat weight instead of skirt weight. Thanks.

-- Edited on

11/5/13 9:50 AM

--

minggiddylooloo


Member since 5/17/05
Posts: 2673
Skill: Intermediate
Body Type:




Date: 11/5/13 10:04 AM

I know exactly which J Crew skirts you're talking about. Try calling Michael's Fabrics (A Fabric Place) in Baltimore and see if they have any bright colored wool flannels (they send free swatch samples). If Michael or Sherri don't know the kind of J Crew skirt you're talking about, maybe their nephew Jonathan will.

I think gabardine will be more fluid and a coat weight melton might be too heavy for that specific J Crew look. I'd stick with wool flannel.

------
I'm finally a blogger!
sewming.blogspot.com

beauturbo

California USA
Member since 5/2/09
Posts: 5186
Skill: Advanced



In reply to blessedtosew

Date: 11/5/13 2:36 PM

I think there is something serious wrong with all the images of those fabrics you listed, as just even photo's posted up on some website, and I'm not sure at all, they are really even photo's of the real fabric. So, yes I could see how it would be really hard to tell anything, by just looking at the images.

I guess you could just go by text there, if you want to believe it.

When you take those images and put them into Photoshop, or Paint Shop Pro and you try to zoom in on them, you still can never even see the weave of the fibers in them. And the shadows on them, where the fold of the fabric is, does not even look natural at all. Looks very highly edited instead to me. So either they are real images of some fabric, that someone has edited and Photoshopped so much as to loose a lot of their pixels and change them around, or maybe they are just some highly edited and tweaked for production kind of stock photo's of fabric, purchased from some clip art company, the store just puts up that has nothing to do with the real fabric there.

So no wonder you can't tell anything by just looking at them at all!

I'm pretty good with a graphic image, and very good with just looking at some fabric, and even blown up multiple times, I could tell zero and zilch by just looking at those photos, but do know they have been altered so can't be just normal and true photo representations of that fabric at all. Just because of even that, I would not order anything from there.

If you can't use an unaltered photo, to try to sell something as simple as some fabric, I think there must be some kind of problem. Just my thoughts.


-- Edited on 11/5/13 2:41 PM --
-- Edited on 11/5/13 2:45 PM --

ConnieBJ


Contest Committee
Going to PR Weekend!

Ontario Canada
Member since 12/31/03
Posts: 2547
Skill: Advanced
Body Type:






Date: 11/5/13 2:45 PM

Michael Levine has a pretty good rep. Having said that, I think only the first piece has the right weight and drape= but that colour is sooo yellow!
Here is another option from B Black.Yellow Worsted Flannel (100% Wool)
-- Edited on 11/5/13 2:45 PM --

------
Connie Bontje

http://www.couturesmith.com
Twitter: Couturesmith
Facebook: Connie Bontje
Desperately trying to keep ahead of my pattern, fabric and dressform collection!

blessedtosew


Alabama USA
Member since 4/16/08
Posts: 939
Skill: Intermediate



In reply to beauturbo

Date: 11/5/13 3:37 PM

Thank you for your help. They finally responded and told that I was welcome to order a swatch, but that they thought it would be okay. I think I will just look for another source.

beauturbo

California USA
Member since 5/2/09
Posts: 5186
Skill: Advanced



Date: 11/5/13 3:52 PM

It could even be, that the actual manufacturing factories of fabric, have taken photo's of their fabrics, and then just provide those photo's (as stock photo's of it) to the vendors they sell the fabric to. To use if they wish.

And it could even be, that they have hired some non-sewing kind of graphic artists, (that don't even sew at all, so have no concept of what sewers are looking for when they try to buy or pick out some fabric to match up to some intended purpose - just visually without it in their hand) and those non-sewing kind of great graphic artist kind of people instead, just put in drop shadows, and smooth pixels, and tweek the photo's in just all the common ways any graphic artist might do that to just about anything, try to make a nice graphic presentation of anything.

But if so, and even if you might do that instead with lets say a photo of a car, some kind of widget, or a sewing machine or an iron or whatever, when done to fabric instead, I think it's just going to confuse and befuddle a whole bunch of sewers (like most of them) that are looking at a photo to try to get some visual clues there on the actual fabric properties to match up that fabric to some particular purpose. As then the photo, is just kind of meaningless, and the only thing to go by is just the text.

I'm just guessing that large fabric vendors whom have bought the fabric from some factory, don't have the same issues on that kind of thing at all, as home sewers would at all, just since they probably have some kind of fabric buyers instead, that probably really do get real samples of some fabric even first, and really do look at it with their own eyeballs and feel it in their hands, so they are not even going by the same photo's at all.

I don't know how that industry works in that way? But being a sewer, I do know that if I can't tell diddly squat about a fabric by just the image, and if the image is too nicely and perfectly tweaked and smoothed and altered to give me any tactile clues or any kind of depth kind of information on it anymore. It does become pretty useless to me.

Does anyone here know how that works? Are the actual fabric factories providing highly Photoshopped and cleaned up and edited stock photo's to just their large vendors, and then they just post them on their websites? If so, then I guess those websites need to realize that people whom sew and are looking at them, can't tell anything about the fabric anymore, if they choose to do it, in that way.

This is what happens if you even try to run any of the images though a reverse image browser like Tin Eye :

Your image is too simple to create a unique fingerprint.

Suggestions:

TinEye requires a basic level of visual detail to properly fingerprint your image. Try uploading a larger or uncropped version if possible, or another more detailed image.

That is really pretty bad.


-- Edited on 11/5/13 8:31 PM --

Nancy K


Member since 12/28/04
Posts: 9570
Skill: Advanced
Body Type:






In reply to blessedtosew

Date: 11/5/13 8:09 PM

It sounds like the second one has the same description as the third one. The light weight fabric would be suitable for a skirt' Gabardine is hard to press and cannot be pressed from the right side. I love wool crepe. It's a lovely, fluid fabric, wears better than wool flannel but wool flannel and crepe are easy to sew fabrics.

B&J has much more in the store than online. If you e mail or call and ask for samples that are not online they don't charge.

------
www.nancyksews.blogspot.com

BrendaR

Virginia USA
Member since 6/13/13
Posts: 696
Skill: Intermediate



Date: 11/6/13 5:10 AM

http://exqfabrics.gostorego.com/fabrics/woolens/wool-crepes/designer-wool-double-crepe-goldenrod.html I saw this earlier in the season--really pretty.

BrendaR

Virginia USA
Member since 6/13/13
Posts: 696
Skill: Intermediate



In reply to beauturbo

Date: 11/6/13 5:28 AM

off on a tangent--
I agree with you about not being able to see texture. It might be that the web people want the images to look pretty uniform on the page (not helpful to sewers) or it might be that they reduce image quality to save on total bandwidth. The web host itself might even limit image size. for ex. the B Black image size is 127x190 pixels. The Exquisite one is 330x276, but the Levine one is 500x500. Strangely the Levine one seems the "deadest" image for detail, so the original image might have been taken with a wider angle lens from a greater distance and then flattened out as you said.













stirwatersblue


Kansas USA
Member since 12/13/08
Posts: 5214
Skill: Intermediate
Body Type:




Date: 11/6/13 7:51 AM

Twelve and fourteen ounces a yard is *really* heavy. Just for comparison, Fabrics-Store.com classifies their 7 oz linen as canvas weight. I would expect 12-14 oz wool to be coat weight.

------
~Gem in the prairie
Printable Version
* Advertising and soliciting is strictly prohibited on PatternReview.com. If you find a post which is not in agreement with our Terms and Conditions, please click on the Report Post button to report it.
Online Class
Serging Ahead with your 5 Thread Serger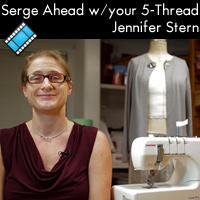 Online Class
Perfectly Fitted Shirt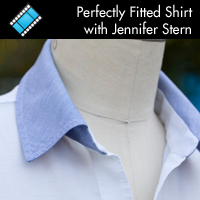 Simplicity 1423

by: mnitts
Review
Sew Chic Spin Skirt Pattern (ln1209)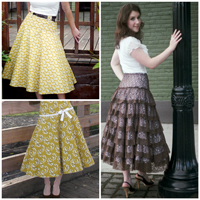 Pattern Details
Jamie Christina Sunny Day Dress and Skirt Pattern (JC308SD)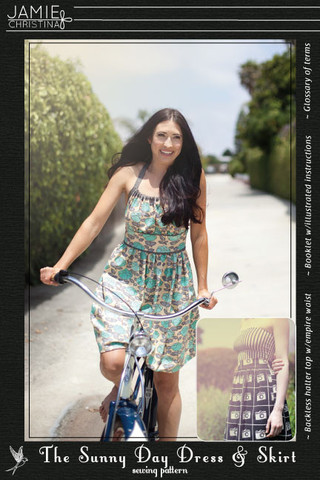 Pattern Details
By Hand London Flora Dress

by: TresBienMi...
Review