gneebee

South Carolina USA
Member since 8/30/11
Posts: 161
Skill: Advanced Beginner

5 members like this.




Date: 11/8/13 12:38 PM

I sew mostly for our home and grandchildren b/c I'm never happy with anything I make for myself. I'm 5'7"... 145 lbs... and wear a 36DD cup bra so regular sewing patterns always require major adjustments and I never seem to get them to fit well. I had wanted to make a duct tape dress form or purchase a form and pad it out, and had spoken to hubby recently about helping me.

Then... this summer brought a new dilemma to my life, putting a halt to making a dress form. I have breast cancer.... an aggressive form (Her2+++, estrogen/progesterone negative)... and have been on chemotherapy since July 1st. I have one more major chemo treatment to go and then we'll schedule surgery in December. They are probably going to do a double mastectomy, or a "generous lumpectomy," so I'll eventually have breast reconstruction. I wouldn't mind at all reducing my bust size as it would make both sewing and purchasing RTW clothing easier. My question may seem silly, but I was wondering.... if I can choose my bust size, what would be the ideal size to aim for, regarding future sewing? Don't the major pattern manufacturers design for "B" cups?

All of my life, I've rarely worn button-up-front shirts/dresses and have mostly worn knit clothing in order to prevent frontal gaping due to my full bust line. It would be so nice to be able to sew for myself without doing a FBA. What size would you suggest that I target when I meet with the surgeon? I'm 58 years old and have been dealing with bust adjustment issues since I was a skinny teen and wore a 32 D or 32DD.

thanks, Jeanie

------
wife, mom, nurse, grandmother, sewing/embroidery hobbiest from SC with a BL Ellisimo, BL Destiny, BL Enterprise, Babylock Ovation, Bernina 180 & 1090... and a couple of 1950 Singers.

nicegirl


District of Columbia USA
Member since 5/10/06
Posts: 1727
Skill: Intermediate

6 members like this.




Date: 11/8/13 12:44 PM

First of all, I'm sorry to hear about your diagnosis, and am wishing you the best of luck in your surgery, treatment, and recovery.

Second, I love your attitude in seeing a positive side to all this--easier sewing! You are too wonderful.

I don't have any experience, but I believe that before reconstruction you can ask your doctor for various size "chicken cutlets" to wear around and try out. The Big 4 seem to draft for a B, though some of the indies draft for a larger cup size (Hot Patterns comes to mind). I wouldn't go strictly by pattern size in choosing, because you also want to feel like yourself in your new size. I'd suggest trying B cup fillers before you decide on that size for sure, because it will be a way different "you"--and you may be feeling very attached to the "real" you at that stage.

I am a small A and if I could magically choose I think I'd prefer a full B, just so that I don't feel conspicuously flat-chested. More than a cup size change would be too different for me, I think.

------
http://theslapdashsewist.blogspot.com
=================
2007: purchased 115+, sewed 105+
So close to parity, yet so far

Trying again in 2008
Yards purchased: 133
Yards sewn: Somewhere around 95

2009? I give up

sfshaza


California USA
Member since 9/12/07
Posts: 353
Skill: Advanced



In reply to gneebee

1 member likes this.



Date: 11/8/13 1:33 PM

I am also sorry to hear about your diagnosis, Jeannie. But you have a great attitude.

Most patterns are drafted for a B-cup and, of course, are drafted for higher, perkier boobs than most mature women sport. So, for minimal bust alterations, a size B and a bit higher is in order.

Heck, you can make a muslin of a darted pattern, bring it to the surgeon, and say, I want them up here. lol

However, I would be careful about going down too much in size if you have a prominent belly. My large bust (I am down to a DD after being a large G from weight loss - not surgery) helps camouflage my annoyingly prominent belly. ;)

All the best to you for a speedy recovery!

------
http://communingwithfabric.blogspot.com/

heathergwo

California USA
Member since 11/14/11
Posts: 958
Skill: Advanced Beginner

1 member likes this.




Date: 11/8/13 2:17 PM

So sorry to hear about your diagnosis, but I love your attitude!

As the others said, most pattern companies draft for a B cup. I am a DDD size myself and would LOVE LOVE LOVE to have a smaller bust size, so I think it's wonderful you're using this tragedy to make something good happen.

I like the idea of being able to "try out" the various sizes of breasts before committing. I would also be very tempted to go for a B cup, but I think you'll find it will be a little too small compares to what you have now. I think a C might end up being the perfect compromise and my guess is you won't end up having to do FBA on all patterns as your new breasts will be so perky - we'll all be jealous!!

Keep us posted and good luck!

------
Brother Innovis 1250D
Babylock Enlighten
Singer Curvy 8763
Brother 1034D
Janome 385.19606
Brother 2340CV

SandiMacD


USA
Member since 2/8/09
Posts: 2563
Skill: Intermediate



Date: 11/9/13 5:03 AM

My thoughts and prayers are also with you. I am 5'6" and 148. I had a 48" bust until 2002.

Suffering immensely with back, shoulder, arm, bra strap pain, etc. I went for a reduction and only regret I did not do that 10 years earlier!

My weight can flux to 163 when on prednisone and I get bloated but I never feel my smaller breasts are out of proportion.

The surgeon went for a full B/small C. I am now 36" (highbust 33-34) and with weight gain go up to 37".

I do still need to do a FBA in some styles as I have very narrow and sloping shoulders so I tend to use a size that fits the neck/shoulder area. In other patterns, I don't need a FBA, just the shoulder adjustment.

When inside home I am for the most part, braless now. What freedom! It is so nice not to carry all that weight anymore.

I did have a special occasion where I was down to 142 lbs and lost enough breast tissue to make one of my dresses a bit emptier than I preferred. It was so easy to get a padded lift bra! So attractive too. I had no worries about being too small or not in proportion.

I wish you all the the best in your future health and decisions.

------
sewing brings joy and meaning to my life...

Karla Kizer


Member since 4/8/02
Posts: 8380
Skill: Advanced

6 members like this.




Date: 11/9/13 6:32 AM

Gneebee, you are tackling this challenge with an apparent great, forward-looking attitude that is undoubtedly making treatment an annoying and inconvenient reality, instead of the focus of your life. Brava!

I've been doing FBA since I was 16 years old (when I didn't know that's what I was doing) and I understand well how tempting it is to consider a drastic change. But you've had this body type for a long time, and I wonder if a B is going to be too drastic a change. I like the suggestion of a "full B" - maybe a C. Adjusting for a C cup isn't much trouble and often isn't necessary. I think your surgeon will have some suggestions to make based on her/his experience.

I wish you continued strength as you finish up chemo, and plan your new bust contour. Please let us know how you're doing.

------
"Never try to teach a pig to sing; it wastes your time and it annoys the pig." -Robert Heinlein and Ann's father. Thanks for the reminder, Ann.

Where are we going, and what am I doing in this handbasket?

Matthew 25:40 (New International Version)
The King will reply, 'I tell you the truth, whatever you did for one of the least of these brothers of mine, you did for me.'





petro


France
Member since 6/24/07
Posts: 3161
Skill: Advanced



Date: 11/9/13 10:49 AM

I'm sorry about your diagnosis, and wish you luck with the treatment and surgery. What an inspiration you are to look on the bright side of things, I do so much admire your spirit. Its good that you can get temporary prosthetics to try for size, that seems an excellent idea. The views expressed about not getting too drastic a change sound sensible, just a small change could make for simpler pattern alteration and fitting.

------
http://patternpandemonium.wordpress.com/


Dianne22


Texas USA
Member since 3/18/11
Posts: 90
Skill: Advanced Beginner



In reply to gneebee

Date: 11/9/13 11:06 AM

Prayers going out for you right now. What a wonderful attitude you have! I understand your concern and everyone's comments. I also am very large busted and would probably go for the C cup. Good luck.

JJane


Canada
Member since 10/30/10
Posts: 3648
Skill: Advanced Beginner

4 members like this.




Date: 11/9/13 11:41 AM

I too am sorry to hear you are in such a battle but I do love your attitude.

Like SandiMacD, I also had a breast reduction. I went from a JJ to a DD. Doesn't sound like my surgeon went far enough right?? Well, I love it and could not be happier with it. To be fair, a lot of my breast size is on the sides of my breast - so yeah - my surgeon could have taken more off there. I don't think it would have been easy to do that.

What I like is that I am right sized for me. I look normal and natural, well proportioned for my current size (chubby) and body type (short and curvy). He also gave me a lift - which means I have torso for the first time since my late teens!!

Still, as great as it is/was there is an image adjustment that takes place and this will most definitely be more of an issue for you than for me. So I caution you to NOT go for a look that is not you just to make your sewing life easier. You only sew part of the time, you are you 100% of the time. You can learn to do a much easier FBA; it is much harder to adjust to a body that just doesn't seem like it belongs to you.

I assume a plastic surgeon will be involved?? I would consult with him or her to get opinions as to what will be the best size and shape for you and your body. Go for that. You deserve to come out of this being the best YOU ever.

That is just MHO based on my experience. No matter what you decide to do, my wish and prayer for you is that you kick cancer's butt clear into the next millennium and may only good things grace your door for many, many long and healthy years to come.

Nancy Rhodes


Member since 4/8/02
Posts: 563
Skill: Intermediate



Date: 11/9/13 12:53 PM

gneebee, I don't have any advice to add.. PR members more than covered what I might have come up with (and with far more eloquence).... but I wanted to wish you well as you finish the chemo and move on to the next phase.. Bless you and your Docs for the best possible outcome. Keep Stitchi'

------
... cleverly disguised as a responsible adult!
Printable Version
* Advertising and soliciting is strictly prohibited on PatternReview.com. If you find a post which is not in agreement with our Terms and Conditions, please click on the Report Post button to report it.
Online Class
Pattern Work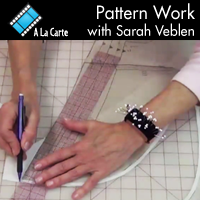 Online Class
Altering Pants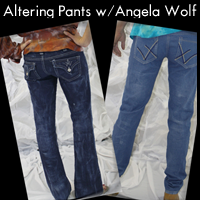 New Look 6643

by: grays08
Review
BurdaStyle Magazine 02-2011-122B

by: grays08
Review
Islander Sewing Systems Moebius Scarf Pattern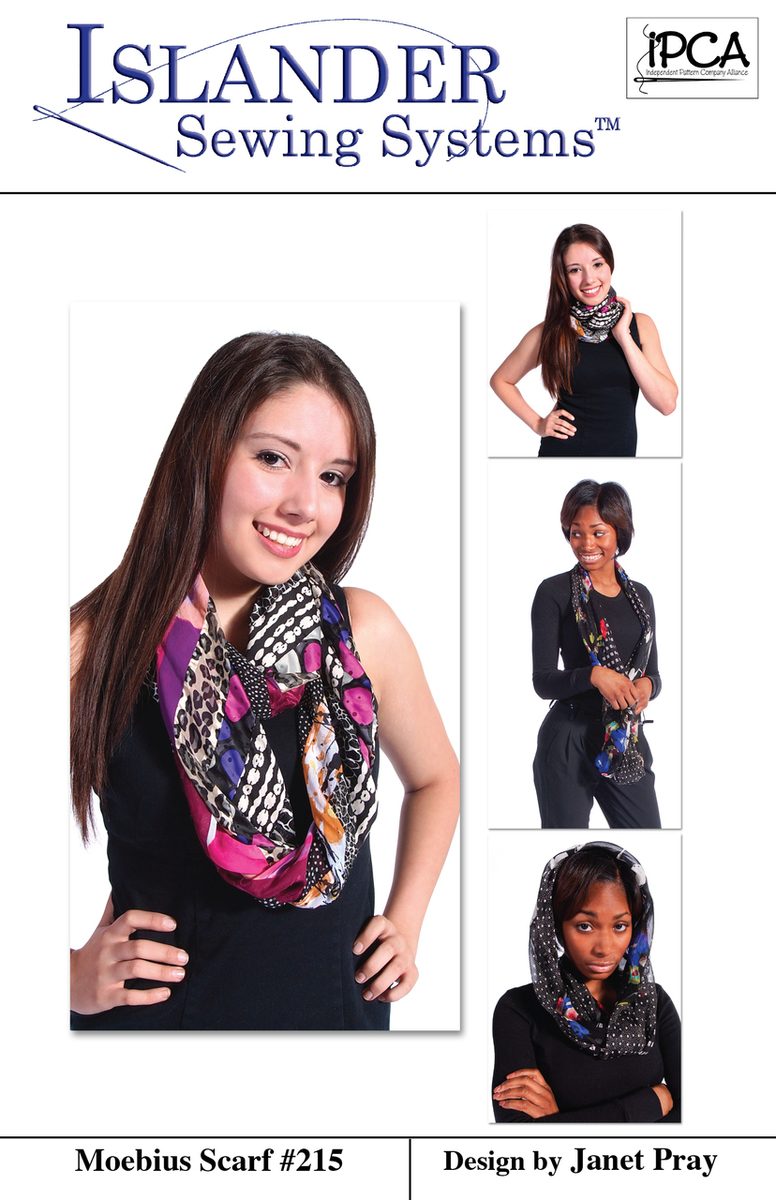 Pattern Details
Islander Sewing Systems - MyStyle Greetings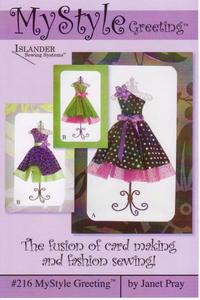 Pattern Details