sings2high


Expert/Couture
USA
Member since 11/25/11
Posts: 461



Date: 11/13/13 1:10 AM

You know, most patterns don't show the back of the dress. And that's not usually a problem. But it's hard to find a dress with "back interest" and harder still to find back interest that isn't little-girl bows, too much skin or industrial zippers.

I'm under-tall and over-weight and need a dress that I can wear when I direct choir. I have to move my arms easily and hold them high. It needs to stay in place and not pull up awkwardly and show my slip when I raise my arms. It needs sleeves.

Does anyone have any suggestions?

------
Measure twice, cut once. While this saying is useful in many ways, I have no qualms about editing my posts.

UFOs completed in 2014: 2
Projects started recently completed in 2014: 8
New Projects started in 2014: 8
Stash:
sewn in 2014: 11.25
bought in 2014: 38.75

Michelle T


Intermediate
British Columbia CANADA
Member since 8/24/02
Posts: 4548

2 members like this.




Date: 11/13/13 1:26 AM

No real help, but what about a sleeveless dress and a shrug?

The shrug would move up a bit when you raise your arms, but the dress would stay down.

------
Proud parent of a Dwight International School Honour Roll Student

Marilly

Advanced Beginner
Oregon USA
Member since 7/9/06
Posts: 802





Date: 11/13/13 1:27 AM

Would adding gussets, separate or cut on the sleeve, work for not lifting the garment when lifting the arms?

beauturbo

Advanced
California USA
Member since 5/2/09
Posts: 3862





3 members like this.



Date: 11/13/13 1:58 AM

Knit sounds like maybe a good idea as it stretches (arm hole, sleeve and across the back wise) when you raise your arms and move them around in a up position. Something with a waist in it might stay in place a bit better than just more just a straight shift dress. Maybe go look/try on shopping in the big department stores, and move around in them, in front of the 3 way mirrors in the dressing rooms when trying them on there, then when you know the style/shape you want, then go get a more matching to it, sewing pattern?

I googled "women orchestra conductors" and most all seem to be wearing black, and actually all of them that seem to be wearing woven tailored blazer looking like tops, or real jackets, all have winkles all over their clothes? Particular on the top of their sleeve caps, with their arms outstretched and up in the air that way, so I think if yours does too, you are at least, still in good company while doing it.

What about something made of some kind of thick stretchy black nylon/lycra knit velvet? Stretchy but not really tight at all. It would be looking matt black, I think, as would most likely absorb the light and not shiny, and then maybe stretching around kind of wrinkles would not show so much?

I had never paid much attention to clothes for that before though, but actually in all the photo's there, all those wrinkles make for some pretty impressive photographs too though, as to me it really shows the movement and looks like they are all making their own little storms of wind almost while it's going on, and actually it looks pretty neat and very impressive.
-- Edited on 11/13/13 2:13 AM --
-- Edited on 11/13/13 2:34 AM --

Janie Viers


Advanced
Ohio USA
Member since 4/8/02
Posts: 2445

1 member likes this.




Date: 11/13/13 9:24 AM

Raglan sleeves or a saddle shoulder style might be good since it has a different fit than a regular sleeve's armsye. Def. need a knit.

I thin that a sleeveless dress with a tunic over it would work, since the skirt would stay at the right lenghth while your arms are up or down.
-- Edited on 11/13/13 9:25 AM --

------
JanieV

a7yrstitch


Intermediate
Texas USA
Member since 4/1/08
Posts: 6187





Date: 11/13/13 10:37 AM

Tank or slip dress with jacket?

V1366 I made a Vogue jacket in 1989 that had a sleeve similar to this. The front opening had a lowered v neck. The jacket was a bit 'cropped' for the time with a band falling just below the waist at the top of the hip. I fastened the bronze jacket with a single large leaf. Wore the jacket with a layered silk chiffon (almost) circle skirt in black and a very light silk embroidered burgundy blouse with a 'petite' mandarin collar.

I made it to wear to The Meyerson in Dallas the year the symphony hall opened - 1989. The air moved in the outer public areas of the building in the most amazing way. I moved that night with the uplift of the air catching my sleeves and rippling my skirt. Would love to see V1366 modified into a jacket for you just so you could have that feeling. I'll have to think about this a bit. I have a Park Bench jacket pattern with a split back and, I believe, a kimono/saddle sleeve variation. A marriage of the two patterns might be just right in combining comfort, movement and drama.
............
And, then there is this.....Vintage Vogue, Issey Miyake V1328 which would be totally dependent upon you, the setting and the ability to locate the perfect fabric.

I love this pattern and make it up every few years. Modified it a bit to accommodate a border print of Chinese stilt walking acrobats marching across a harlequin border of yellow and gray. The body is gray with a much quieter print of smaller acrobats spaced out across the gray. This modification was made to showcase the border print from sleeve cuff to sleeve cuff across the back of my first tai chi competition shirt. I added a mandarin collared dickey.

The movement of V1328 is fantastic. Dramatic with no impediments. In the perfect fabric and the perfect length this would meet your needs worn over a modest slip or tank dress. Now you have me thinking that I should use my fall/wintery cut velvet to make this in a length that just touches the top of the hip. If I was making the cut velvet for you I would weight the hemline.

Do you need control at the end of your sleeve? So it doesn't interfere with changing music?



------
I have no idea what Apple thought I was saying so be a Peach and credit anything bizarre to auto correct.

Sharon1952


Advanced
Massachusetts USA
Member since 7/1/08
Posts: 3172
Board Moderator

1 member likes this.




Date: 11/13/13 1:08 PM

I can recommend the Lily Dress from the Sew Tessuti Blog. I have made this 3 times now in linen like fabrics. The only real fit is in the shoulders. It has an interesting hem detail and cute pockets. If you made this out of a black knit I think it would be stunning. It will rise slightly when you raise your arms but the sleeves won't bother you and the length could be made to not rise above your slip.

Have you thought of interesting colored shimmery thread details sewn on the back of your outfit in some sort of design?

------
Sewing: A creative mess is better than tidy idleness. ~Author Unknown


Sauvage


Advanced Beginner
Member since 7/22/09
Posts: 756



Date: 11/13/13 2:35 PM

What an interesting conversation. I searched for images and see what you mean about back details featuring skin! I'm often intrigued by what performers wear and wonder how they go about finding appropriate stuff (even within the constraint of "all black" there's an awful lot of range).

Some jackets and dresses have interesting (but still modest) details involving a yoke and how the yoke, sleeves, and back parts are joined together. I saw something recently with a yoke that was pointed, almost diamond-shaped, but it was on a person not a pattern. For practicality I love Janie V's idea about a sleeveless dress with a tunic or jacket (and may employ when the need to be at a blackboard arises).

Can't resist adding this story: years ago I saw James Levine conduct a concert of all 6 Brandenburg concertos (okay, concerti...). He's a very active conductor and it was summer; and he changed clothes between every concerto!

------
Jeanne
2015 inventory:
Yards sewn: 15
Yards purchased: 0

"People....so much bigger on the inside." Doctor Who, "The Doctor's Wife," 6.04, by Neil Gaiman.

AnneM


Intermediate
Member since 7/30/02
Posts: 7178
Contest Committee

1 member likes this.




Date: 11/13/13 8:12 PM

I like the suggestion of knit or stretch fabric. I don't have any particular pattern suggestion, but some thoughts:

Lace or other textured fabric can add interest without revealing skin (well, presuming you underline the lace of course). And then you can use any pattern you want.

Another idea is an overlay that goes to the waist. Something like this, but you could add it to a TNT dress.

or this - you could do this idea over a long sleeve dress. And contrast solid fabric & lace between the dress & the capelet.


And the bolero idea mentioned could certainly give some visual interest for the back view, and could have long sleeves.

A nice peblum jacket, with gussets as someone suggested or in a stretch fabric, would probably be very nice to break up the plain fabric down your back.

Colorblocking could add a lot of visual interest as well. You can add your own seaming to a TNT dress, or select a pattern that is already laid out for color blocking. You could take a shoulder princess-seam dress and do something like this front & back:

A link to a different colorblock example: link
And from that same site, here is a picture of a jacket w/ peblum over a dress:


P.S. You want a tight fitting armscye for good movement. Looser pulls the entire dress when you move your arm. Tighter acts more like a pivot point.

P.P.S. a couple pattern thoughts:
Style Arc Trixi, w/ a lace overlay on the top back
Kwik-sew 3823 for colorblocking
B5154
B5155
I love the possibilities of B5430 with the back seamlines; you can extend the sleeves to be longer.
D7110 shoulder princess seam pattern
new pattern with yoke & princess seams
(I should try some of those patterns myself!)

-- Edited on 11/13/13 8:33 PM --

------
With a great wardrobe that's still in the flat-fabric stage.

sings2high


Expert/Couture
USA
Member since 11/25/11
Posts: 461

1 member likes this.




Date: 11/13/13 11:09 PM

What a lot of great suggestions!
I see I left out color - black, maybe deep purple.
I just love the V1366 suggested by a7yrstitch. The saddle shoulder with sleeve pleats in the rear is visually intriguing. I'm going to look for a copy, maybe in both sizes. I think I want a blouse (maybe three). And I agree, a lowered V in the front (skip the collar) and a set-on shaped hip-band sound great! Made up in a semi-matte floral jacquard, I'm thinking of pairing it with a simple black fitted skirt, to just below the knee for less formal occasions and a full black floor-length skirt for formal.
What a pity the sample on the model is another example of a pattern company shooting themselves in the foot by making up their sample in a fabric that does its best to hide the design of the pattern. Without looking at the line drawing, I would never have guessed this blouse has so much going for it.
Beauturbo, you're right, most women conductors wear the traditional black tuxedo jacket or something like it. And they get exactly the same kind of hiked-up wrinkly mess that the men get. Only the most expensive fabric recovers from that kind of abuse, and I just can't afford expensive fabric (or the 40+ hours it would take me to make myself a tux).
Several people mentioned sleeveless dresses and Sauvage mentioned how James Levine changed his clothes between every concerto. Those two things are related. Hot lights, nerves, and energetic conducting will overcome any kind of anti-perspirant in existence and you can't keep your arms down to hide that fact if you're the conductor! I don't want a sleeveless dress because I expect to insert dress shields under the arms.
AnneM, I saw that blue drape-back dress too...lots of possibilities there and proof positive that asymmetry is always fun. And I keep looking at B5430 - it holds my eyes every time I run across it.
Sauvage, performers tend to find an outfit that's mostly what they want and then find a starving costume design student to hack it to their specification. They tend to look for classic designs that look different when accessorized and then they wear them for the next 10 years. And black is king. One of the reasons for that: they blend into the shadows off-stage so they are only seen when it's time to be seen.
So many great ideas, and that V1366 is calling my name! Now if I can just find time to sew!

------
Measure twice, cut once. While this saying is useful in many ways, I have no qualms about editing my posts.

UFOs completed in 2014: 2
Projects started recently completed in 2014: 8
New Projects started in 2014: 8
Stash:
sewn in 2014: 11.25
bought in 2014: 38.75
Printable Version
* Advertising and soliciting is strictly prohibited on PatternReview.com. If you find a post which is not in agreement with our Terms and Conditions, please click on the Report Post button to report it.
Online Class
Sewing with Slippery & Drapey Fabrics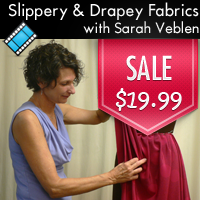 Online Class
Beginners Guide to Dyeing Fabrics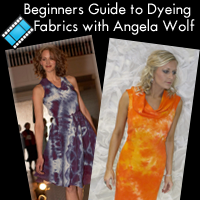 Simplicity 2755

by: MissCelie
Review
Contest Pantone Color Contest

by: lbrundage
Review
DVD - Will this fabric work for you?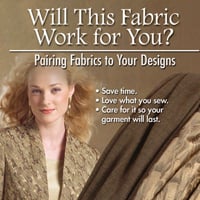 Pattern Details
Petite Plus 150 Pattern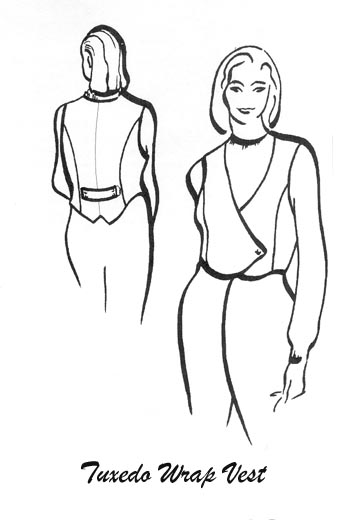 Pattern Details