HanPanda


USA
Member since 4/27/08
Posts: 1385
Skill: Intermediate
Body Type:




Date: 11/16/13 6:38 PM

The company seems to have a positive reputation, and it found their pliers and snaps being sold on other sites, so I went with them. For the first time ever, I have had total non delivery by USPS; the tracking number said it was delivered, but my apartment can't seem to find it and has no record of it. (I get the feeling this is the apartment concierge, not the shipping, but I really can't be sure. They don't let us into the package room.) I've emailed the company to let them know, and USPS says they've opened an investigation, but USPS was supposed to call me yesterday and didn't. I haven't heard back from KAMsnaps yet, but they may simply not be working on t he weekend.

Anybody have advice or experience wth their customer service? Do you think I'm going to have a good chance of getting this taken care of one way or another if the package doesn't show up downstairs?

------
I'll try anything once :)

Please excuse my typos...sometimes it is harder to go back and edit on mobile than it is worth!

skae


Member since 4/23/07
Posts: 3735
Skill: Advanced



In reply to HanPanda

Date: 11/16/13 6:49 PM

I've had great experience with them.

Everything I've ordered always came.

If it said delivered maybe it went to the wrong

Address . Post office is good for doing

That . Hope you get results soon .

------
Ecclesiastes 11:7,8 Nothing on earth is more beautiful than the morning sun. Even if you live to a ripe old age, you should try to enjoy each day, because darkness will come and will last a long time. (CEV)


beauturbo

California USA
Member since 5/2/09
Posts: 5551
Skill: Advanced



In reply to HanPanda

Date: 11/16/13 7:15 PM

Not with them, as in your KAMsnaps at all, but with United States Post Office, UPS and FEDEX too, and sure lots of times and lots of places. When that kind of thing happens or had to me, no matter if at home or at work where ever I happen to work or live, at just then, most of the time, this is what has really happened instead:

The package really got delivered to someone, and someone close in location, to my Street address, or office address, and they just signed for it and took it and not me. Happens a lot if you happen to have a business suite # at same address as some others, or maybe an apartment in a apartment building with lots of other apartments , or even a house that with mail boxes on end of long driveways, and delivery person gets confused.

And it was both a combination problem of the person delivering it, as in they were not careful enough, and also the person whom even signed for it or picked it up from in front of their door, as they should have known they did not order it too. Each time it has happened to me. So it actually takes at least two people all fouling up at the same time for that to even happen, but it still happens.

First thing I do each time, is try to figure out maybe, where it went to instead, like an apartment right next door to me, or maybe the business suite next door to me, if both at the same address even. I do that just by knocking on the doors. If that does not work, then you want to see the paper work/ signature of the person whom signed for it, that often gives you a clue where it got miss delivered to at even mostly the same address.

If no one has to sign for it anyplace though, or they actually wanted to sign your name to it instead, and that could happen somehow, then you really got a problem.

I have always found my "lost and miss delivered and grabbed or accepted by the wrong person" kind of packages that way so far, but if you did not, and really can't, then it would be considered lost in the mail or delivery most times. And then you do need to put a claim in, but my guess is it would not be you at all, and I think that does always have to originate with the person actually sending you the package each time instead, not the person that was just supposed to get it instead. They can't do that unless you tell them about it.

You seem to actually have a "package room" at your apartment place, that you are not even allowed in, to even check up on the actions of some other people in there, so even more factors in the mix then though.

So, I think try to find it yourself if you can those ways, and if not then you got to tell the KAMsnaps people, it never even got delivered to you and they have to initiate all the paper work for any shipping problem, and then they probably have to re-send you a package even. It also kind of depends on how you had something sent to you even, signature required or not. Obviously, I like receiving Signature required best!


SandiMacD


USA
Member since 2/8/09
Posts: 2563
Skill: Intermediate



Date: 11/17/13 2:52 AM

I have non deliveries from other companies. Since KAMsnaps has a good reputation I hope they contact you come Monday and make it right.

USPS can open the inquiry but in all my non-deliverables, it has been the shipper who has to make the USPS claim.

Most shippers have reissued my non-delivered order and then settled with USPS on the missing or eventually returned shipping.

The other catch is some shippers use a UPS-USPS to save money and that makes the tracking process more complicated.

I do hope you can connect with KAMsnaps come Monday and it works out that they reship to you at no charge and then work the claim of non delivery with USPS.

------
sewing brings joy and meaning to my life...

TGWGWS

Texas USA
Member since 8/15/08
Posts: 409
Skill: Advanced
Body Type:




Date: 11/17/13 4:32 PM

I had a similar experience with UPS. I am getting old and forgetful and realized my package should have been here by now. The package had my buttons and interfacing for my entry for the lined jacket contest. I tracked my package on Wednesday. It said my package was delivered the previous Friday at my front door at 2:57 pm but there was no package. Sometimes they leave it laying around my driveway but no package. Then I decided to look at my surveillance camera tape. There was UPS backing down my neighbor from hell's driveway at 2:57pm and then driving off. What!! My neighbor from hell has had my package for 5 days and has made no effort to give it to me? Since I have NO contact with this MADWOMAN, I called UPS to retrieve this package, but they have had no luck finding her at home. Eventually they contacted her but have not been able to get the package back from her. She had so many stories...UPS told her to throw it away, she could not tell who the package was addressed to, she return it to the "office". No one to this day knows what she did with it. Fabric.com has replaced all items that I ordered except for one card of button that they were out of. I have since ordered the extra button from the manufacturer. But due to all this, I missed the deadline for the Lined Jacket Contest.

And to top it all off, The next Monday I checked on a delivery I was expecting from Sierra Trading Post. It was a Christmas present for my daughter. It was delivered by UPS that same Friday at 2:57pm!!!! So my neighbor from hell received 2 packages addressed to me....and the item I ordered is no longer available....

UPS has been very helpful and sorry about what happened. They had a new driver that day and he made a mistake, but I'm still mad, disappointed, and upset at my neighbor. And that is just ONE example as to why she is THE NEIGHBOR FROM HELL.

------
Tina
------
I do not weep at the world I am too busy sharpening my oyster knife.
zora neal hurston

Viking Rose
Elna 945
Brother PE-770

diane s


Oregon USA
Member since 8/24/02
Posts: 5226
Skill: Intermediate



Date: 11/18/13 12:18 PM

Usually these things work out, it's probably hiding in the mail room some place. I've never ordered from Kam before, but I do have a snap press and I order from Assuntastore.com.

------
My grandmother taught me to sew when I was 10, and I've been sewing ever since.

HanPanda


USA
Member since 4/27/08
Posts: 1385
Skill: Intermediate
Body Type:


1 member likes this.




Date: 11/18/13 12:23 PM

I found the package!!! The mail room did indeed have it hidden and it wasn't logged. I went during the day because the nighttime concierge isn't quite as ah....thorough as the daytime guy. But! KAM did email me back and was prepared to ship a new order if we weren't able to find it. Really nice of them :'D

I chose them bc they fund a dog rescue with the proceeds of sales. That makes me smile.

------
I'll try anything once :)

Please excuse my typos...sometimes it is harder to go back and edit on mobile than it is worth!
Printable Version
* Advertising and soliciting is strictly prohibited on PatternReview.com. If you find a post which is not in agreement with our Terms and Conditions, please click on the Report Post button to report it.
Online Class
Blueprints to Blue Jeans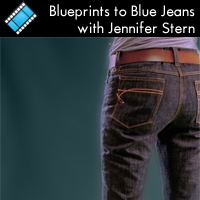 Online Class
Sewing Basics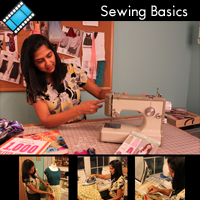 Tilly and the Buttons Mimi Blouse

by: Caterpilla...
Review
Simplicity 2341

by: BlueSkysAh...
Review
Victoria Jones Collection Misses' Long & Short Caftans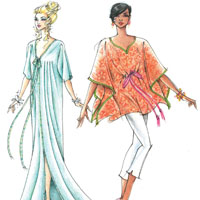 Pattern Details
Sewing Workshop Bristol Dress and Top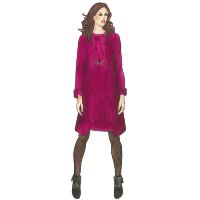 Pattern Details