microbios


Texas USA
Member since 2/15/09
Posts: 32
Skill: Intermediate



Date: 12/9/13 12:55 PM

Ok, so I have been sewing for a few weeks on my new F600 and am having issues with needles not feeling "right" with the machine. Microtex and Topstitch needles don't fit right in the holder, even though I'm pushing them up to the stopper pin. There's just alot of resistance when I try to insert that needle. Also, that purple Microtex band is awfully visible. In addition, when I sew my machine makes a slight thumping sound. There also seems to be alot of play with the needle setscrew (it moves easily for about 3-5 mm from front to back) and my needle threader doesn't work, except occasionally with universal needles.

I've tried Organ and Schmetz needles. Recently switched to Superior Omni thread which is lovely on my old Brother. I tried using Organ 90/14 Topstitch needles purchased from Superior and there was a more pronounced thumping sound. Guterman thread seems to be a little better.

I've tried various combos of needles and threads -- Superior Omni, Guterman, Mettler with Schmetz needles (Microtex, Universal, Topstitch) and Organ (Topstitch) needles. 90/14, 80/12 and 70/10. Materials I have worked on so far include velvet, satin, cotton woven.

I took it to the dealer (who is new to Juki btw), and he said that the problem was the material I was using at the time (velvet), and the machine worked fine of course after he installed a universal needle, some thread from his shop and sewed on medium-weight poplin material. But once I got home and had to switch things up, I'm having issues. Even on ordinary fabric like cotton woven.

Let me say that I am following the manual to the letter of the law, and can't fathom that I'm doing something wrong. I just think this machine is finicky with needles and thread, or maybe something isn't manufactured or attached properly.


caren751

Member since 9/3/13
Posts: 229
Skill: Intermediate



Date: 12/9/13 1:05 PM

I noticed that the little brush-needle holder on my Juki-600 is non-directional. Even so, I put my needles in with the flat side facing back, the lowest making on a Schmetz needle is about 1/4 inch below the metal holding the needle. I have serged velvet on mine with no extra noise. I just use my sewing machine needles.

bestgrammy


Oregon USA
Member since 8/29/06
Posts: 3556



In reply to microbios

1 member likes this.



Date: 12/9/13 1:37 PM

Since you've switched out thread and needles extensively I am not sure what is up with that. Has there been a broken needle...could there be a piece of needle shank up in the needle holder?

But...when my machines have a thumping sound...it's been either the upper thread had tangled in the spool pin...or I had used a bad bobbin...either a worn bobbin or even a new Singer or Dritz bobbin.

beauturbo

California USA
Member since 5/2/09
Posts: 5328
Skill: Advanced



In reply to microbios

5 members like this.



Date: 12/9/13 3:02 PM

Then take it back again, I think that is the only thing you can do. Just since you got conflicting stuff going on. One thing for you and one thing for someone else when they use it. And take a whole bunch of fabric that you are trying to sew on and a bunch of all those kinds of needles you ae trying to use with with you. And don't leave the machine there and walk away. make them sit and sew with you more, with your stuff. Because the place you took it to, probably does not want to waste or use up,or maybe does not even have, 5 or 6 kinds of needles just to see even and may not even have all those exact fabrics that you do.

So I think you have to sit there, with someone watching you try to sew that way, actually until whatever is happening with you, happens right in front of them too. It's not really enough for it to just work good and right for them and call it good to go, and it's not really enough for it not to work for you at home, and then have it work fine there either. In order for you to ever like it, it's going to have to work just fine, under both places and situations instead actually. Probably no other way around that, at all.

And while you are there, and you hit upon a combination of your fabric and needles that are doing that on your machine right in front of them, then make them take that needle out and your fabric out, and put it in their machine that is just like yours instead and try sewing on it there, like that instead even. Both of them, sitting right next to you, and in front of you at the same time even. At that point, if the same combination of both works fine in their machine and not yours, then you know if or if not, if there really is something wrong with your machine or at least some how different from theirs or not. so there is your test, right there. Insist on it. I think it might even be that simple in that way too. If you like the way theirs just works better for you on what you do than than yours does , then hey, even tell them you want to trade machines with them, right on the spot like that. That is what I would do actually. But either way, maybe you need to take the initiative, to even request that, and get them to do that since maybe that did not happen before. But just try that, you got nothing to loose by trying to make sure that happens at all, on both of those things.
-- Edited on 12/9/13 3:11 PM --
-- Edited on 12/9/13 3:31 PM --

microbios


Texas USA
Member since 2/15/09
Posts: 32
Skill: Intermediate

1 member likes this.




Date: 12/10/13 12:38 PM

Thanks so much for the feedback and suggestions. Actually I AM suspicious about the bobbins, as the whopping 3 that came with my machine are slightly yellowed.

And thanks beauturbo for the reminder that I need to go back to the dealer and simply insist that we resolve the issues using MY fabrics, threads and needles.


beauturbo

California USA
Member since 5/2/09
Posts: 5328
Skill: Advanced



In reply to microbios

1 member likes this.



Date: 12/10/13 1:12 PM

Maybe you even have the wrong bobbins? I only say that, as there are supposed to be 3 that come with the machine and one already in it.That adds up to 3 plus 1 is 4 not 3. Also, take the bobbins and roll them on a flat surface. If they wobble while rolling, then they are "out of round" that might make a thumping noise while using them, right there. I can't sew with a "out of round" plastic bobbin, just since I can hear that most times, and that does bother me in anything. In that case I just toss them in the trash and use some new ones. Bobbins are cheap and disposable, so if they are "out of round" no reason for me to have to use them at all.

Marie367

Ohio USA
Member since 5/28/11
Posts: 5383
Skill: Intermediate



In reply to microbios

Date: 12/10/13 4:06 PM

Are you putting the needles in the right way? Needles usually go in one way only-I think all of my current machines take the flat part of the needle facing back. If you can take the needle screw off all the way check the piece to see. Thread should not make that much difference and neither should needle size; needle type will make a difference but it sounds like you are using the right needles. Your machine should be able to handle all of these needles (I have heard that Singer are a tad bit longer so I have quit using them). It could be the bobbin too. I have Janomes and they are a little picky about the bobbin-they seem to like the genuine Janome bobbins best but using the wrong bobbin gets me a tangled mess not a thumping sound. Take the bobbin and bobbin case out and put them back in-if the bobbin case is not seated in there exactly right that could cause a problem with the needle. I agree with everyone else that if more fiddling with the needle doesn't fix it, take it in. The machine should be able to sew velvet without an issue unless you got it out of alignment or something. Hope you can get this fixed. It is so frustrating to have an almost new machine with these kind of problems.

bestgrammy


Oregon USA
Member since 8/29/06
Posts: 3556



In reply to microbios

Date: 12/10/13 4:53 PM

All the Juki manuals I've read online do not state *what* bobbin to use and only one online vendor claims to have genuine Juki bobbins...

Juki bobbins at Ken's Sewing Center

Other vendors have bobbins that "fit" Juki sms.

What do the Juki bobbins look like that your Juki dealer sells...any model or style #?

bestgrammy


Oregon USA
Member since 8/29/06
Posts: 3556



In reply to microbios

1 member likes this.



Date: 12/28/13 9:29 PM

Any resolution to the needle fit issue?

crepemyrtle

North Carolina USA
Member since 8/1/08
Posts: 7
Skill: Advanced Beginner
Body Type:




Date: 8/26/15 9:54 PM

Hi Ladies,

First, when my F400 starts thumping it's a sure sign she wants the lint build-up removed from the bobbin area. A good cleaning and no more noise. Second, what needles work the best with the needle threader? I replaced the needle that came with my machine with a universal #11 and the needle threader is nowhere near the eye. Yes, the flat side is to the back.
Printable Version
* Advertising and soliciting is strictly prohibited on PatternReview.com. If you find a post which is not in agreement with our Terms and Conditions, please click on the Report Post button to report it.
Online Class
Bust Adjustments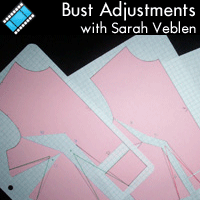 Online Class
Beginners Guide to Dyeing Fabrics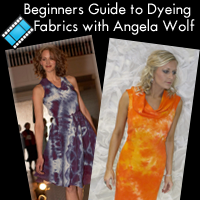 Simplicity 8741

by: isecondsis
Review
Self Drafted Pattern 235030-1000

by: Saint Nolt...
Review
Sewing Workshop Urban T-Shirt & Pants Pattern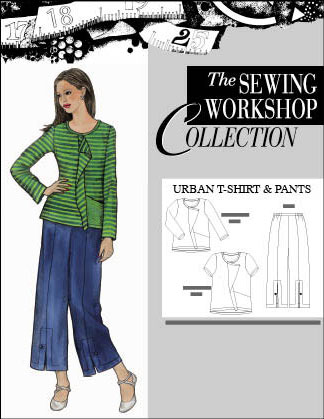 Pattern Details
Sew Chic Beatrice Pocket Dress Pattern (ln1310)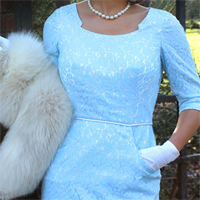 Pattern Details