msattern

Arizona USA
Member since 12/22/13
Posts: 19
Skill: Beginner



Date: 12/22/13 3:33 AM

Hi everyone! I am in the market for my first sewing machine, it will be a Christmas present from my significant other, but he is letting pick it out so that I can be sure to get the one I want. To be honest, so far the whole experience has been a little overwhelming, I had NO IDEA that the range of features and price was so great.

I have tried to do my best researching. I have read a lot of material and reviews online, I have been to all of my local dealer shops, and I have talked to the few friends that I have who sew, but after all this, I think I need some 3rd party advice and shopping help! So please! Help! :-)

Here are the basics: I am 25 years old and have not sewn anything in years, until just recently. My grandmother and mother have always enjoyed sewing (on pretty straightforward machines, my mom just got her first electronic Janome 8050 a couple of years ago and before that they both used mechanical Singers), and recently on a visit home to spend some time with my mom we thought it would be fun to do a sewing project together. She helped me make an evening cocktail dress for a holiday party and also some basic hair wraps and I fell in LOVE!

Which brings me here. My research so far has led me to the following thoughts/wish list:

-Most importantly I want a quality machine that is going to be reliable and that I am not going to grow out of in a few years, or worse, a few months. I would like to be that person that says, yeah I have had my machine for YEARS and I love it. I want a reliable brand, a reliable model.

-Secondly, I want versatility. Since I am just starting my sewing journey, I am not sure what direction I am going to go in. Maybe I will want to sew something that is denim, maybe I will want to make a fancy quilt, maybe I want to even do some basic embroidery. I'm not sure, but it would be nice to have a machine that can keep up.

-I love technology. As soon as I went to a couple of shops I fell in love with all the bells and whistles. Now, I realize that not all of these may be necessary, but the ones that I have taken the most liking to are:
-Automatic thread cutter
-Computerized and electronic functions: electronic stitch selection, to touch screens, to the ability to combine stitches, etc)
-Fun stitches (think hearts, letters, etc.)
-Advanced fabric feed mechanisms
-Automatic needle threader
-Embroidery- Now this is something that is not a deal breaker, it would be nice to have, but I realize that this increases the price significantly.

-Things I don't want to live without:
- One step button holes
-Needle up/down
-Free arm sewing capability

That being said, I have seriously considered machines that fall in the $250-700 price range and have looked at both new and used models. Some of my favorites so far have been Janome machines. I have looked at the Janome DC2013 or 2012, the Magnolia 7330, the 8077, the 4120 qdc, the DC5100, and the 3160. The Pfaff passport 2.0, ambition 1.0, and embition essential are also nice. The Baby lock Rachel and temp caught my eye as well.

I am also looking at used models of the Janome MC6500, the Elna 7200, and the Baby Lock Ellure (BLR)

Aside from that, I am lost. I have been searching ebay for used models of nicer machines with all the fancy features and embroidery combos and it seems hard to find someone who is willing to tell you how old the machine is and approx how "heavily" it was used. I want to get a good deal, but I am also willing to spend a bit more to get quality and quantity of features. I would prefer to stay away from Singer. I have not been able to decide about Brother. And I have heard many a dealers tale about who manufactures who, what brands are terrible, etc, etc.

I am open to whatever opinions, advice, and ideas that anyone might have for me! I hope to pick one out in the next couple of days.. if I can make up my mind that is!!!! Thank you

sewfrequent


Texas USA
Member since 6/27/03
Posts: 3477
Skill: Intermediate

1 member likes this.




Date: 12/22/13 6:06 AM

This is all so exciting and welcome to PR! Several nice machines are listed and my thoughts are the 6500 and 7200 are top-picks IF in nice condition via dealer w/ some warranty attached. BUT, they do not have a free-arm. The 3160 is great but very light-weight as is the 8050 and Passport 2.0. They appeal to those who want a back-up, travel or class machine. The 4120 is a little more robust than the 3160 and has ALL of the features you want. The 2.0, 3160, and 4120 are the only ones that offer the thread-cutter. The Ambition 1.0 has everything you want except a thread-cutter. But, it has the IDT (dual feed) that is very possibly worth that trade-off. I believe the 1.0 is a better value over the Essential based on a recent review I read for the Essential detailing some of the differences between the Essential and the higher model Ambitions...basically there were some annoyances w/ the Essential the other two didn't have.

If you like Janome, then definitely look at Elnas also. They are made by Janome to slightly different specs. Depending on the dealer, they can sometimes be less or more than the equivalent Janome.

I'm not familar with the BabyLock models. The PC420 (Brother) is very loaded and gets good reviews. The SE400 is a combination sewing/embroidery machine with cutter. Some dealers carry it and some don't but its a walmart model. Dealers who don't carry it will have an equivalent and the BabyLock Sophia is much the same.

My choice of all you listed would be the Ambition 1.0 if you can forego the thread-cutter or the 4120 if not. Between the used machines, I'd choose the 7200 over the 6500 but only if you can deal w/ no free-arm.

I am very smitten w/ the 2.0--tested it recently. I'm just not sure it could withstand frequent use in the same way some of the others can..by that I mean I really don't know. Its not had a proven track record as yet but most who own it did not buy it as their primary machine. In fact, if you stick around awhile you will notice many people have more than one machine. But, we all started with one! Be sure to have fun with this and let us know what you decide!





poorpigling


Texas USA
Member since 12/28/07
Posts: 11069
Skill: Advanced





1 member likes this.



Date: 12/22/13 6:34 AM

You might want to search out our pinned topics.. on the bottom of page 2.. an entire thread that might help you choose your machine.. Good luck.. Happy Sewing

Sandygirl

Member since 8/18/10
Posts: 354
Skill: Intermediate

3 members like this.




Date: 12/22/13 7:16 AM

Your inquiry is a loaded question. It is asked practically every day on this board as well as others. I understand the head spin. I got overwhelmed looking for a machine back in 2006 . I , too, had no idea how machines had evolved sinceI got my 1972 Singer Stylist with ....ZIG ZAG! LOL!

My thoughts. Machines are computerized these days. My thoughts on buying pre-owned....buy from a reputable dealer who can verify the AGE of the pre-owned machine. Not sure that I would buy one much over 3 years old, would you purchase a ten year old laptop?

Buy the best -feature rich machine you can afford. If you are not planning to lug a machine to classes, buy a full sized one. You will be at the top of your $700 or so budget.

Read reviews on this Board. Pay attention to the date it was written. Machines are constantly evolving,; replaced with new models.

What brands are YOU drawn to? That is the brand to explore, research, and test sew. You are going to hear everyones' personal fav brands. All good brands btw but we each have our own favorites for whatever reasons. ( me-JANOME!).

I suggest you do a lot of research on the brand websites and print out your favs. Visit a couple of dealers who carry the brand you are interested in. Each one will have different models in their showroom unless they are a TOP. Selling Dealer. Then your choices will be more...the final, negotiated pricing will be more flexible if paying cash.

Once you have narrowed your choices down to a fav or two. Sleep on it. Makes your buying decision easier with a level head.

I just upgraded from my Janome 9700 to a Janome 9900. I am typically an impulse buyer buyer but I wrestled for months between spending $4,000-$6500 on my new upgrade. I almost switched brands! (Horrors! LOL!). I love my brand so much that I stayed with it. So happy!

As far as dealer disparaging the competing brand, that is not professional! Also,,
Some dealers disparage brands that they, at one time, may have carried and promoted. Dealers change brands for various reasons. Maybe they were unable to sell the quota demands of a brand. Don't get caught up in this conversation.

Good luck! I Can't wait to hear what you decide to buy!

Sandy



-- Edited on 12/22/13 7:17 AM --
-- Edited on 12/22/13 7:23 AM --

------
Janome-gal. 9700, 9900, 1030, 11000D (serger)

Ambimom

Member since 5/25/08
Posts: 106
Skill: Intermediate

2 members like this.




Date: 12/22/13 7:52 AM

Sometimes there is too much information. Sounds like you don't want to make a mistake so instead of deciding, you're paralyzed.

I've been sewing for more than 50 years. As for having the machine forever, hmmmm.... they don't make them like they used to, I'm afraid. If you want something like that you're consigned to the post WW2 mechanicals. (I've still got mine and it still sews a lovely stitch but buttonholes are done manually, no free arm (highly over-rated feature by the way) and no decorative or stretch. I still love that machine, but I prefer my Janome 6600P.

The 6600P may not have the life of the Pfaff Calandra which is made of steel, but it has built in buttonholer, automatic thread cutter, LED lights, etc.

Fact: Electronic and computerized machines will eventually age and need to be replaced after 20 years or less, depending on use.

Also sounds like you've got your mother to ask for advice. She probably will steer you to the right choice.

If you've made a mistake, you'll know soon. Otherwise you'll fall in love with your first machine as the rest of us did.

Quiltchick123

Member since 11/11/13
Posts: 31
Skill: Advanced Beginner

2 members like this.




Date: 12/22/13 8:16 AM

Brother makes some solid machines in your price range that are loaded with features. Don't forget to look at Juki though. I just bought a Juki F600 for around $1000 and it is feature rich and loaded with feet!! Sewingmachinesplus.com is where I ordered it. Great customer service and wonderful machines!!

------
Babylock Quilters Choice, Kenmore 19606, Juki serger, Juki F600, Juki TL2000Qi, Janome 49360, Brother PE770, Singer 301A

Quiltchick123

Member since 11/11/13
Posts: 31
Skill: Advanced Beginner

1 member likes this.




Date: 12/22/13 8:22 AM

One last thought... Until my Juki, my go to machine was my kenmore (even grabbed it before grabbing my $$$babylock). Kenmores were made by janome for many years and they are solid workhorses. They aren't made anymore but you can still get the 16233 on allbrands.com for a great price!! Love my Kenny so much i am tempted to buy the 16233 while it lasts...

------
Babylock Quilters Choice, Kenmore 19606, Juki serger, Juki F600, Juki TL2000Qi, Janome 49360, Brother PE770, Singer 301A

Quiltchick123

Member since 11/11/13
Posts: 31
Skill: Advanced Beginner

1 member likes this.




Date: 12/22/13 8:26 AM

Sorry make that the kenmore 19233... Haven't had my coffee yet...

------
Babylock Quilters Choice, Kenmore 19606, Juki serger, Juki F600, Juki TL2000Qi, Janome 49360, Brother PE770, Singer 301A

Restart06


USA
Member since 10/29/06
Posts: 2496
Skill: Intermediate

2 members like this.




Date: 12/22/13 9:47 AM

A sewing machine is such a personal choice. Most of all if you are going to purchase your machine through a dealer, buy the dealer first. Ask about classes, service, warranty, etc. My dealer if needed can service a machine in a week or less, and has free owners classes for each machine sold. After you have selected the dealers take swatches if the fabric you plan on sewing and try them out on each machine. Check the stitching, how does the machine handle seams & multi layers of denim for example. By this time it should be much easier to par down the machines. My sugesstion is to go up one machine level if possible because there us always featured you will wish you had. Remember they come out with new machines every year and you can upgrade at anytime.

If you aren't going through a dealer, there are some nice machines advertised here in the Classifieds on the home page. Good luck & happy shopping!

------
There is no easy way! quote from my Grandfather
Sharing is caring!








lgrande


Montana USA
Member since 1/18/12
Posts: 2340
Skill: Advanced Beginner

7 members like this.




Date: 12/22/13 10:09 AM

I always feel one should buy the very best machine you can reach for.
I've learned from hard personal experience that you get what you pay for and that you want a machine you can grown into.
I would have saved a lot of money had I bought my Babylock serger first instead of the two lesser machines I got. I'd have saved money in the long run.
Same with the sewing machines.

------
Linda
Funny, I don't remember being absentminded.

Bernina 830LE - Brother Dreamweaver VQ3000 - Bernina B530 - Janome 6600P - Pfaff 1209 - Babylock Evolution - Janome 644 - Babylock Sashiko2 - Babylock BLCS-2
Printable Version
* Advertising and soliciting is strictly prohibited on PatternReview.com. If you find a post which is not in agreement with our Terms and Conditions, please click on the Report Post button to report it.
Online Class
Fun with Fitting - PANTS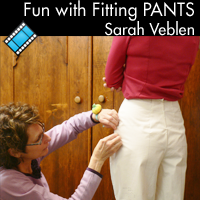 Online Class
Beginners Guide to Sewing Jackets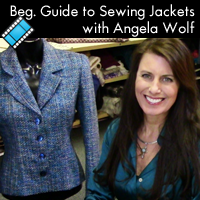 Kwik Sew 2013-14

by: katlew03
Review
Favorite Things Little Sleep Well Pattern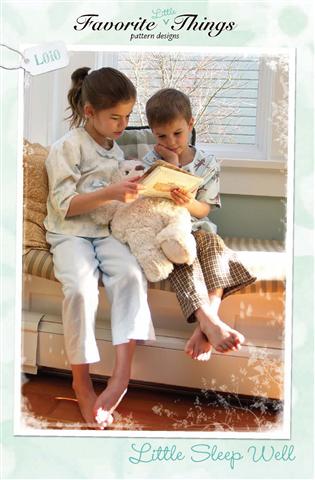 Pattern Details
Christine Jonson Pleat Front Dress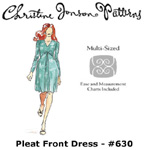 Pattern Details
Vogue Patterns 8886

by: Lauradubli...
Review