happydaysquilts

Intermediate
International UNITED KINGDOM
Member since 12/29/13
Posts: 3



Date: 12/29/13 8:30 AM

Hi this is my first question, it might be the wrong place to ask but here goes
I had a second hand horizon 7700 for Christmas and im using a blanket stitch around appliqué, is there a button I can press to make sure im at the start of the stitch? There is one on my bernina.
Thanks Patricia

RipStitcher


Advanced
Member since 5/28/12
Posts: 2782





Date: 12/29/13 9:18 AM

Quote: happydaysquilts

Hi this is my first question, it might be the wrong place to ask but here goes

I had a second hand horizon 7700 for Christmas and im using a blanket stitch around appliqué, is there a button I can press to make sure im at the start of the stitch? There is one on my bernina.

Thanks Patricia


Welcome to the board. You probably should have posted this under Sew Machines.

I have the 7700. Love mine. :)

Without going to look, I believe that you can be certain you're starting at the beginning of the stitch pattern if you 1) are just starting the stitch after having selected it... or 2) have used the thread cutter to end the previous run of stitching (I think using the thread cutter may reset the stitch)

I think I was told that as it relates to my granddaughter's Elna Lotus... and basically, they are about the same animal when it comes to some stuff like this. Both are made by Janome. :)

Did you get the manual with your machine? If not, if you go to the Janome site, you can download one - I keep one in my iPad for each of the machines I have here and then never have to take the "real" ones off the shelf.

It's 7 AM here... I'll grab a cup of coffee and go double check what I just told you to be true.

------
My pattern video is on www.BionicGearBag.com
The drama is on: www.RipStitcher.com

Wish list:
Sashiko
Ovation serger
Bernina 880 - Just cuz.
Bernina Tula Pink 350SE

Love my:
Babylock Ellisimo Gold
Bernina 550qe
ElnaPress

RipStitcher


Advanced
Member since 5/28/12
Posts: 2782

1 member likes this.




Date: 12/29/13 9:56 AM

OK... I just went and tried this. (Coffee is in hand! The fumes help the brain function. lol) I didn't bother looking in the manual. I'm kinda funny that way. lol

I tried stitch #48 .. the one with two stitches between the sideways stitches.

One thing that I forgot is that the machine starts with a locking stitch! More on that in a sec*... but that was a good thing, in my experience!

So when you first select the stitch, you can count on what you see on the screen as to where you are going to start stitching.

Then, if you stop and just use the thread cutter, it resets the stitch to the beginning.

OR...

If you select the lock stitch button (the one that looks like a little target/bullseye)... the machine will finish the current stitch pattern (meaning, in the case of #48) by doing the sideways stitches then it will sew the locking stitches. This, too, will reset the machine so it starts at the beginning of the stitch again.

If you're doing something that requires you to be extra picky as to where you stop, then you could *not* use the cutters, use the cutter on the side of the machine instead, then pull your threads to tie & hide them inside your work.

If you do this, then, IMO, the easiest way to reset the stitch is to remove your work, then hold the threads and use the cutter.

By the way, if I remember correctly, one thing you should try to be aware of is to *not* use the cutter button more than once - seems I was told that - and it makes sense so you don't get tiny pieces of thread lost in the bobbin area.

*If you dig around on this board, do some searches with my name and 7700... you'll find some posts that I did on some of the features of this machine. I'm probably the 7700's best cheer leader on here. I think, for the $$, this machine is incredible.

When you asked about the blanket stitch, the first thing that came to my mind was when I did a bag in a class at a local Viking dealer - because I was considering their TOL at the time and wanted a chance to play with it. At that time, I was feeling very frustrated in my s/m search - I was hoping to find a sewing/embroidery machine that would do everything I wanted - and in the end, I don't think it exists. Even a year later, I still feel that way. There's not single machine out there that will do everything I want - and that's after a very nice year of reading what everyone is saying about their new models they have gotten, etc.

Anyway, at the time, it was my granddaughter's 7th birthday so I bought a new Elna Lotus for her before buying anything for me. It gave us a machine to play with for a few more weeks while I figured out what I really wanted for myself.

So back to that class... this is the first thing I constructed after not sewing hardly anything for about 10 years....



I did one side of the bag on a Viking Designer Diamond Deluxe at the store during the class. At the class, I asked the two gurus there how to lock down that blanket stitch (given how it's being used here - doh) .. and they couldn't figure it out.

Then I came home, and used the Lotus to do the other side. Much to my amazement, it automatically did a little lock down all by itself. And then I figured out that it reset the stitch if you used the cutter (the Lotus has a cutter, too... nice feature).

In the end, the side that I did with the Lotus looked better than the side that I did with the DDD. And ... I was a totally newbie to both machines... and pretty "rusty" after not having sewn in a terribly long time.

That's more than you probably wanna know... lol... but there ya have it. My newbie with a blanket stitch story.

------
My pattern video is on www.BionicGearBag.com
The drama is on: www.RipStitcher.com

Wish list:
Sashiko
Ovation serger
Bernina 880 - Just cuz.
Bernina Tula Pink 350SE

Love my:
Babylock Ellisimo Gold
Bernina 550qe
ElnaPress

RipStitcher


Advanced
Member since 5/28/12
Posts: 2782



Date: 12/29/13 10:02 AM

PS... I really like the way that bag turned out... I gave it away to a wine-loving, book-reading friend.

I wonder if I have enough of that fabric left to do it again???

If you look close, I musta been nuts to choose the directional print with those words! But it worked out cool... I was super careful in choosing where to cut so the words would be cute on the bag.

------
My pattern video is on www.BionicGearBag.com
The drama is on: www.RipStitcher.com

Wish list:
Sashiko
Ovation serger
Bernina 880 - Just cuz.
Bernina Tula Pink 350SE

Love my:
Babylock Ellisimo Gold
Bernina 550qe
ElnaPress

AngieRose


Advanced
California USA
Member since 6/1/09
Posts: 322





In reply to RipStitcher <<



Date: 12/29/13 11:40 AM

I love your tote bag fabric. The bag is great! Do you have a source for the fabric? I live in Calif. Wine country and this would be so cute to make. Thanks

------
AngieRose, who love sewing, machine embroidery and quilting. 2008 Babylock Ellisimo, 2013 Brother DreamWeaver VQ3000, Bernina 1090, Singer Featherweight & 2009 Prodigy Quilter
http://timberhillthreads.blogspot.com


marjoryt

Expert/Couture
Mississippi USA
Member since 8/1/06
Posts: 277



Subject: I have this machine too Date: 12/30/13 6:36 PM

I have found that it's going to do some straight stitches before doing the zigzag one.
You really want to run a test on this stitch before putting the good fabric down. Often I have to adjust the stitch length or width to get exactly what I want.
If it is important to center that stitch over a seam (aka stitch in the ditch) consider using foot O.

I'm still experimenting with the machine myself. That's what I like about a machine - still things to learn. Don't be afraid to YouTube query and consult the videos in the Janome website. I learn a great deal from them.

Pyrose


Intermediate
Maryland USA
Member since 2/12/06
Posts: 2117
Board Moderator



Subject: Topic moved Date: 1/2/14 0:55 AM

This topic has been moved from Machine Embroidery to Sewing Machines

------
Jennifer
pyroses.blogspot.com

ThinkGeek: "E-mail has been around since before computers. At first, e-mails were written on rocks and thrown at neighbors. CC-ing a rock e-mail could be dangerous for an entire village. Then, e-mails were written on paper and put in weird paper things called envelopes and the postal system delivered them. This was slow. Finally, e-mail as we know it came around."

LynnRowe


Advanced
British Columbia CANADA
Member since 3/9/09
Posts: 9300





1 member likes this.



Date: 1/2/14 7:37 AM

If it doesn't, you should be able to effect the same thing by pressing the selected stitch again.

I've never played with a Horizon, but have had other machines without a pattern-start button that did restart the stitch by selecting the stitch again. HTH!

------
I heart Panzy, Pfaff Creative Performance, the sewing machine love of my life!
And Baby (Enlighten serger), Victor (BLCS), Rupert (Pfaff 2023-knits expert) Ash (B350SE-Artwork), Kee (B750QEE-Panzy's BFF), Georgie (B560-Kee's baby sister) and the Feather-Flock!

Most of all, I heart Woo (HimmyCat). Until we meet again, my beautiful little boy. I love you.

Tizmehr

Advanced
Ontario CANADA
Member since 2/21/11
Posts: 169



Date: 1/2/14 10:19 AM

In the manual for this machine it talks about sewing a pattern combination from the beginning. They illustrate it with a pattern of a scallop and a heart.
1. If you have to stop sewing in the middle of a pattern combination and wish to sew it over again, press the memory key to sew the combination from the beginning.
IE: sew a scallop and a partial heart and then start again at the beginning of the scallop .... press the memory key.
2. If you have to stop sewing in the middle of a pattern combination and wish to start sewing again from the incomplete pattern, press the mirror image key to sew from the beginning of the pattern last sewn.
IE sew a scallop and a partial heart and want to start sewing with a complete heart ... press the mirror image key

Hope this info helps you out. I always have to look it up every time I sew pattern stitches.

PattiAnnJ


Advanced
USA
Member since 12/3/06
Posts: 7475





1 member likes this.



Date: 1/2/14 10:33 AM

Welcome to PR.

I have found it is best to take scraps of the fabric you will be sewing .... two layers for a mock seam, or add interfacing if that is going to come into play, or if you are quilting, two layers of fabric and batting/wadding ...... and test the stitching you wish to do.

This will help you make any adjustment you feel necessary to the stitch length, stitch width as well as the choice of thread weight and type/size needle. Some machines have an adjustment for the amount of pressure for the presser foot. This too may be a consideration.

Your manual should be a good source for settings and adjustments.



-- Edited on 1/2/14 10:34 AM --

------
"Improvise, adapt and overcome." - Clint Eastwood/Heartbreak Ridge
Printable Version
* Advertising and soliciting is strictly prohibited on PatternReview.com. If you find a post which is not in agreement with our Terms and Conditions, please click on the Report Post button to report it.
The Technique of Underlining Garments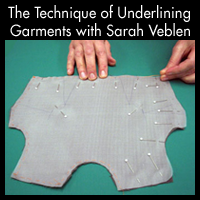 Sewing Facings and Developing Facing Patterns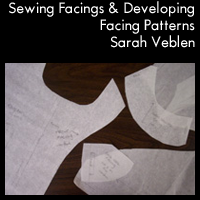 Simplicity 2862

by: Renren
Review
Burda 3403

by: NorasNotio...
Review
Islander Sewing Systems Men's Classic Sport Shirt Pattern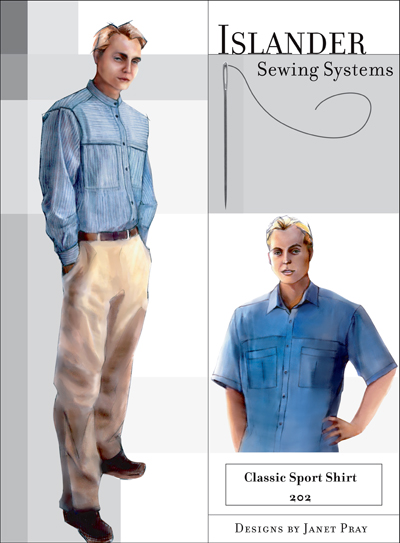 Buy Now
SewBaby Travel High Chair Pattern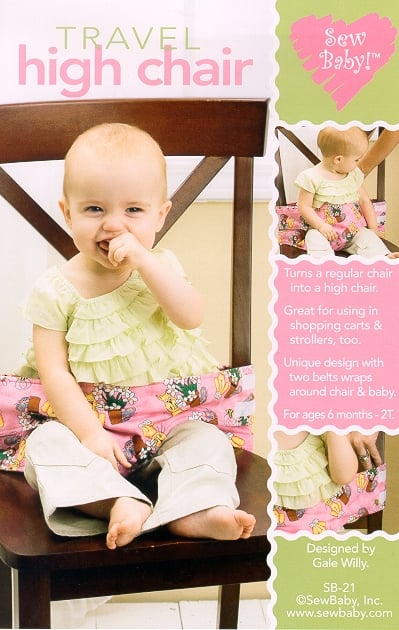 Buy Now