tgm and Kittys


Wisconsin USA
Member since 3/8/10
Posts: 8323
Skill: Advanced Beginner

1 member likes this.




Date: 12/29/13 2:45 PM

Does anyone know how to repair underarm areas in DH favorite shirts? I was noticing today when hanging up 3 of the ones that he wears allot that the underarms have or are getting holes in them. How do you fix that? Patch it somehow..

He has 2 night shirts in similar bad need fixing underarms however those are not worn out in public so not as much worried about that.

Anyone ideas? Please? They are as the title says his favorites!
Thank you..

------
The Girls... Baby & Mittee girl >^,,^
It's all about The Baby , about the Baby, about The Babe ....Big Smile! (sung off key ..la la la )

Here comes the big 60! OH MY!

The sewing workers:
Hello Kitty Kate (green), Hello Kitty Valerie, Dottie Kenmore, Bubba Kenmore the traveler,has case does travel.
Be still and Know that I AM God +



UrbanFool

California USA
Member since 10/19/06
Posts: 898
Skill: Intermediate

4 members like this.




Subject: Mending mans RTW shirts Date: 12/29/13 3:11 PM

Are they woven fabric like dress shirts, or are they knits?

I swear, Mr. Urban wears his t-shirts until he could fit his head through some of those holes. Luckily he doesn't wear those out of the house.

------
Kelly

tgm and Kittys


Wisconsin USA
Member since 3/8/10
Posts: 8323
Skill: Advanced Beginner





1 member likes this.



Date: 12/29/13 3:23 PM

Woven... 2 of them are seersucker & one is cotton blend.

Yes I know T-shirts are the worse... big holes they get bigger but he wears it around the house anyways...

------
The Girls... Baby & Mittee girl >^,,^
It's all about The Baby , about the Baby, about The Babe ....Big Smile! (sung off key ..la la la )

Here comes the big 60! OH MY!

The sewing workers:
Hello Kitty Kate (green), Hello Kitty Valerie, Dottie Kenmore, Bubba Kenmore the traveler,has case does travel.
Be still and Know that I AM God +



SewLibra


California USA
Member since 12/2/08
Posts: 1075
Skill: Intermediate
Body Type:


4 members like this.




Subject: Mending mans RTW shirts Date: 12/30/13 1:10 AM

The underarm area is many times the first to go. Deodorant, sweat, moving the arms, it's a fact of life. You could sew a temporary fix, but if it were my DH I would sit him down and convince him, that sadly (LOL) it is time to go shopping for new shirts. (Which I always end up doing for him.) Or...could you make him new shirts in the same fabrics and colors?

------
SewLibra
Brother SB4138, Bernina 1008, Brother 1034D, Janome Harmony 9102D



SandiMacD


USA
Member since 2/8/09
Posts: 2563
Skill: Intermediate

1 member likes this.




Subject: Mending mans RTW shirts Date: 12/30/13 5:38 AM

My mind goes to repair and prevention. I used the iron on knee patches on DS's pants when new- he was an active youngster.
So in future you could try a fusible tricot and then stitch it in at seams to reinforce the fabric before wearing.
Now the fix-at least for wearing around house. If it is not the seams, just the fabric- would the same treatment work? You may have to open the seams to iron it down flatly and then restitch- which seems like a lot of work. But if just fabric weakness with minor holes, perhaps no stitching is needed. I don't know how well fusible tricot stands up to washing when not caught into a seam- I have used it in garment making to prevent see through and the fabric still drapes and moves. I have also used black tricot on the bottom leg of a dress pant that got a 3 corner tear- but it's not been washed often.
But tricot is not a breathable fabric so under the arm it may not do well.
-- Edited on 12/30/13 5:42 AM --

------
sewing brings joy and meaning to my life...

Maripat


Ohio USA
Member since 10/11/08
Posts: 814
Skill: Advanced

1 member likes this.




Date: 12/30/13 6:54 AM

What kind of seams are in the shirts? Are they flat felled?

Also, how does the shirt fit? If you fix the seam by running a new seam line toward the inside of the "hole" that will take the shirts in a bit. Does the fit allow for this or is it tight already?

Maripat

------
"You are in charge of your own ride!"

LearningAlterations.com

tgm and Kittys


Wisconsin USA
Member since 3/8/10
Posts: 8323
Skill: Advanced Beginner





1 member likes this.



Date: 12/30/13 3:26 PM

Interesting.... The fabric is wearing out under the arm by the seam where shoulder fits the body of shirt & also near the side seam. They do fit well but maybe just plain wearing out. ... hmmm.... Thank you...

------
The Girls... Baby & Mittee girl >^,,^
It's all about The Baby , about the Baby, about The Babe ....Big Smile! (sung off key ..la la la )

Here comes the big 60! OH MY!

The sewing workers:
Hello Kitty Kate (green), Hello Kitty Valerie, Dottie Kenmore, Bubba Kenmore the traveler,has case does travel.
Be still and Know that I AM God +



tgm and Kittys


Wisconsin USA
Member since 3/8/10
Posts: 8323
Skill: Advanced Beginner





1 member likes this.



Date: 12/30/13 3:27 PM

hee hee hee ........ I would ask about it, he has certain shirts he just wants them repaired & ready to go ... but maybe it is too late for these shirts.....

------
The Girls... Baby & Mittee girl >^,,^
It's all about The Baby , about the Baby, about The Babe ....Big Smile! (sung off key ..la la la )

Here comes the big 60! OH MY!

The sewing workers:
Hello Kitty Kate (green), Hello Kitty Valerie, Dottie Kenmore, Bubba Kenmore the traveler,has case does travel.
Be still and Know that I AM God +



beauturbo

California USA
Member since 5/2/09
Posts: 4511
Skill: Advanced

2 members like this.




Date: 12/30/13 5:55 PM

If you got a hole because the fibers in the fabric are pulling away at a seam line, and not from wearing stress on them as shirt being just too small, or fabric rotting out, I think they call that seam slippage.

Like this:



If that happens to something store bought to me, I most times just take the part that is pulling away from the seam line, and make a little fold in it over that part, graduating into nothing on the edges of it, and carefully hand stitch it down on the inside or just kind of hand slip stitch it down more invisible on the outside (and not too tightly) where no one can see it while you are wearing it. Just because that way, you don't have to cut any fabric at all and you got no new tight stitches in it, that might make it do that all over again (hopefully) and it takes up less fabric than trying to put a new seam on top of it.

If instead fabric is really rotting out under the arms, and all the rest is good, if it was a women's button down shirt and you did not want to toss it as it was your very favorite one, you might be able to turn it into a short sleeved shirt instead, and use the extra and left over good fabric cut from the lower sleeves to just put in a diamond shape under the arm sleeve gusset into there, and replace failing fabric with some matching good fabric like that.

Thing is though, even though some womens clothes even have an underarm gusset on purpose, I have never seen that on any kind of guy's button down shirts. So if you did that on a shirt for a guy, he really might not like that, and not wear it. but you could always ask him and see how he feels about it?
-- Edited on 12/30/13 6:08 PM --

Elona


USA
Member since 8/24/02
Posts: 9052
Skill: Advanced
Body Type:








In reply to tgm and Kittys <<

3 members like this.



Date: 12/30/13 11:09 PM

Of course, you could patch or darn the areas by machine, or you could put in a gusset, though this would require a different fabric. In all these cases, the result would be a noticeable change of texture or color in the underarm, and therefore less desirable.

This problem is kind of mysterious. My dh has functional shirts I made that are 20 years old, and he is the kind of guy who will dive--wearing a Hawaiian shirt I made him--through lines of barbed-wire fence to rescue a sheep in trouble! The armpits of his shirts have never worn out, though.

I have to wonder, as some have mentioned, if there's a problem with the antiperspirant or maybe with sizing. Personally, I'd bet on sizing. It sounds as though the armpit seam might be a tad too tight or too high for him in his RTW shirts.

------
Elona
Printable Version
* Advertising and soliciting is strictly prohibited on PatternReview.com. If you find a post which is not in agreement with our Terms and Conditions, please click on the Report Post button to report it.
Online Class
Beginners Guide to Sewing Jackets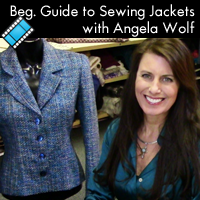 Online Class
Create a Jacket Muslin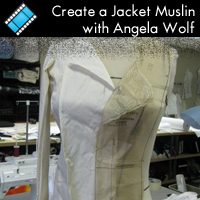 Simplicity 9107

by: Sheila457
Review
Gracie Handbag Paper Pattern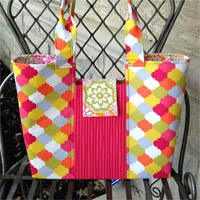 Pattern Details
SewBaby One Piece Reversible Sundress Pattern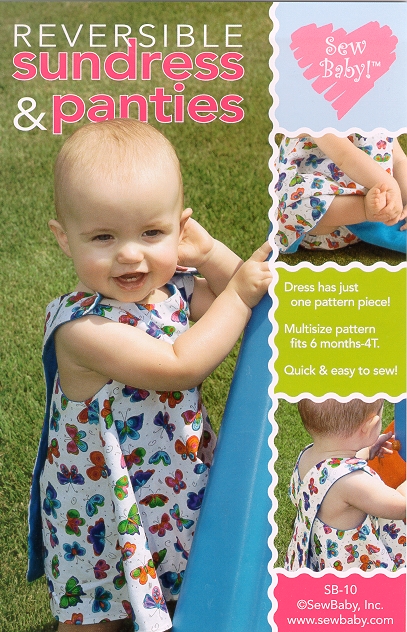 Pattern Details
Advance Pattern Company 8211

by: guineveres...
Review