Orianna2000

USA
Member since 1/4/10
Posts: 32
Skill: Advanced



Date: 1/8/14 10:46 PM

I have a student who is practicing SO MUCH that he's broken his Singer Stylist twice in the past year. He took it into the shop and they said he just plain wore it out. Now it's acting up again (I suspect he messed up the timing when sewing a zipper) and rather than spend money repairing it, he wants to invest in a commercial-grade sewing machine that can handle the amount of sewing he does without breaking down.

The key, however, is that he insists upon a computerized machine with a speed control, and I haven't been able to find one. He was miserable with his old (non-computerized) Babylock, because whenever he pressed the foot pedal, it would zoom away, startling him. He had no control over his sewing. He loves the gentle-start action of the Singer Stylist, which is computerized, so that is a requirement. He also wants multiple one-step buttonholes, an overlock stitch, a bar-tack stitch, and an auto-threader. I think he'll consider anything under $2,000, so long as it meets these requirements.

Any suggestions?

M.S.


Ohio USA
Member since 3/6/09
Posts: 1294
Skill: Intermediate
Body Type:




Date: 1/9/14 7:23 AM

I wouldn't worry about commercial grade. If he likes a slow start-up…Janome does that well! Maybe the 6300, 6500, or 6600 is the answer??

------
Janome Skyline S5
Brother PQ1500S
Necchi 4795 Royal Series
Singer 201-2
Pfaff 138-6
Janome Coverpro 1000
Kenmore 16644 Overlock 2/3/4D
US Blindstitch 718-9


Orianna2000

USA
Member since 1/4/10
Posts: 32
Skill: Advanced





Date: 1/9/14 9:46 AM

Is the Janome strong enough that he can sew for six to eight hours a day, every day, without wearing it out in a few months? He sews until three o'clock in the morning most nights! I figured with that amount of sewing, he needs a commercial or industrial workhorse.

He has his eye on a Pfaff, I don't know which one, but I know it's very expensive. But he's concerned that it might wear out, just like the Singer.

M.S.


Ohio USA
Member since 3/6/09
Posts: 1294
Skill: Intermediate
Body Type:




Date: 1/9/14 11:17 AM

Pretty sure those models of Janome are considered semi-industrial. A dealer can confirm, but let's say they'd blow that Singer out of the water! Pfaff is good, too. I don't think he'd wear out the Janomes. I like everything about those Janomes except the slow start up and lack of free arm……mostly the slow start up, though. Maybe someone who actually owns one can chime in. I had Janome made Kenmores that lasted for years with very heavy use, so I'm pretty confident they hold up!

------
Janome Skyline S5
Brother PQ1500S
Necchi 4795 Royal Series
Singer 201-2
Pfaff 138-6
Janome Coverpro 1000
Kenmore 16644 Overlock 2/3/4D
US Blindstitch 718-9


Kathleen Fasanella


New Mexico USA
Member since 1/12/05
Posts: 813
Skill: Intermediate

2 members like this.




Date: 1/9/14 12:32 PM

I recommend a Juki single needle with servo and control panel because it has speed control built in. New (recommended) would run $1000-$1300 complete with table. I don't know the model number with control panel (CP) but without it, the DDL-8700 is perfect. If he gets that, he'll never look back.

For zigzag, buttonholes etc, he could use a basic, low cost home machine since those functions aren't used as much.

------
http://fashion-incubator.com
Lessons from the sustainable sewing factory floor


PattiAnnJ


Ohio USA
Member since 12/3/06
Posts: 8158
Skill: Advanced

4 members like this.




Date: 1/9/14 12:58 PM

A commercial machine will stitch twice as fast and cost twice as much to service/repair.

It sounds like he just needs more lessons in how to use a sewing machine rather than how to sew.

Good luck with this as his wish list does not sound like a truely commercial machine will fit the bill.


------
"Improvise, adapt and overcome." - Clint Eastwood/Heartbreak Ridge

"Isn't it a shame in today's world you can't tell the truth. If you tell the truth you're abrasive. If you lie you're charming." - Bob Huggins/College Basketball Coach

lelliebunny


Member since 12/24/12
Posts: 1143
Skill: Intermediate

1 member likes this.




Date: 1/9/14 1:54 PM

I also be inclined to say that he needs to learn to properly use his sewing machine because it sounds like the issues are with the user, thus they will likely continue to happen on any machine.

Most of the machines that I have used (mine, friend's machines, classroom, dealer floor models) don't have a slow start, they will go as fast as I let them using my foot control.

Based on the speed control and start up issue, I'm assuming he doesn't drive a car? I'm not asking to be rude, I'm just asking because it is really the same principle.

I've heard that some people find it easier/more control with different shoes (thinner sole might help to feel the pedal) or no shoes on. Would that help him?





------
it doesn't matter what type of sewing you do. you are sewing, and sewing is good.

Orianna2000

USA
Member since 1/4/10
Posts: 32
Skill: Advanced



Date: 1/9/14 3:02 PM

Thanks for the suggestions!

I believe part of the problem is that my student is in his late 60s and has had extensive knee surgery, so he can't sit at the table with the foot pedal underneath, like you would when driving. (I honestly don't know how he manages to drive to and from class each week.) He sits with the foot pedal in front of the sewing table and sticks his leg out to the side while sewing, so he doesn't have a great deal of control. It makes me cringe, honestly, but when I asked him to try proper sewing posture, he flat refused. Said he couldn't because of his knees.

I'm aware that he has issues using a sewing machine properly (after nine months of classes, he still can't change a presser foot without help), but he is extremely stubborn. Instead of accepting that it takes time to learn how to stitch straight, for example, he's purchased three or four different kinds of seam guides to help him sew straight. I tried to explain that they were crutches and he would never master straight stitching if he didn't practice without them, but he won't listen. I wonder if he feels that, at his age, he doesn't need to master anything, he just needs to learn enough to achieve his goals? In any case, he's in his late sixties and a lawyer, so he's incredibly strong-willed. So yes, he will likely still have trouble with certain things, no matter how expensive a sewing machine he buys.

It looks like a heavy-duty NON-commercial machine is what we're looking for. I will have him take a look at the Janomes. The only thing is, I don't know if he wants a free-arm machine or not. He usually sews with an extension table, but if he ever wants to do pants or sleeves, he might run into trouble. Although, he will keep the Stylist, so I suppose he could just switch over when the need for a free-arm arises.

Any more suggestions/advice? I appreciate all the help!

Addierecoy

Missouri USA
Member since 5/30/13
Posts: 546
Skill: Intermediate

2 members like this.




Date: 1/9/14 3:14 PM

Would a machine that does not require a foot control help? Maybe?

I'm not familiar enough with the new Pfaffs or Jamones to know, but many BL and Brother machines can be used with just the start/stop button and the speed control on the machine.
-- Edited on 1/9/14 3:15 PM --

caren751

Member since 9/3/13
Posts: 162
Skill: Intermediate



Date: 1/9/14 4:12 PM

I have not sewn on the Janome's mentioned so I can't compare, but I think he would be pleased with how easy it is to sew straight with IDT. I have a hard time suggesting pfaff's though because I hate the thought of one being abused. I had an old Kenmore that would have been a good choice, because it took anything you could throw at it and it sewed often for days. My Pfaff's frequently sews for most of the waking hours a day, but there is a lot of pressing involved in most of my sewing so the machine gets breaks. It has spent hours sewing almost without interruption when embroidering, but that is very different. He should probably look into getting a machine with a modified control. As you know, it is very hard to sew well without sitting in front of the needle, facing the machine.

Would he consider something like bite control

http://www.bedhandles.com/ByteSwitch1.htm


Printable Version
* Advertising and soliciting is strictly prohibited on PatternReview.com. If you find a post which is not in agreement with our Terms and Conditions, please click on the Report Post button to report it.
Online Class
Beginners Guide to Sewing Jackets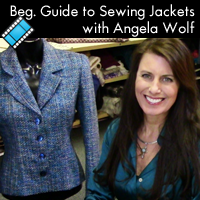 Online Class
Sewing Facings and Developing Facing Patterns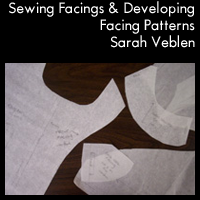 No Pattern Used Cooling Necklace

by: LaurieEm
Review
Sew Liberated Myla Tank Pattern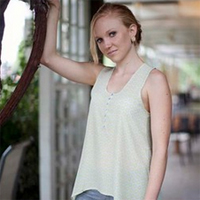 Pattern Details
You Sew Girl 200mm Chunky Frame Purse Pattern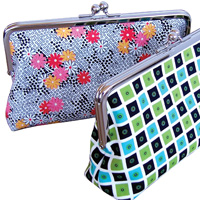 Pattern Details
Simplicity 3833

by: rosiewedne...
Review