JOshiro


Member since 5/14/05
Posts: 267
Skill: Intermediate
Body Type:




Date: 1/10/14 11:29 AM

I bought a full-price Chantelle bra last summer. Sadly, I almost never wear it because I realized after a day of wear that the underwires are really long (rather than a sideways "C" shape, it's practically a "U"). With that length, the inner tips of the underwire actually dig into my sternum and leave painful bruises and dark marks on my skin. I compared it with other bras, and the underwire extends at least an inch higher than any other bras I own.

How can I fix it? It sort of seems like I should be able to open the channel, snip off the offending end, file it to a curve, dip end in plastidip, reinsert the wire back in the channel, sew the channel shut, sew through the channel an inch down to keep the wire in place...? OMG, is it worth the effort? Easier fixes?

At age almost-40, I never knew that wearing a bra could hurt so much. Owwwww....

skae


Member since 4/23/07
Posts: 3735
Skill: Advanced

5 members like this.




Date: 1/10/14 12:04 PM

Go to the fabric store and get the c size

Underwire and open a small spot and

Take those other ones out.

------
Ecclesiastes 11:7,8 Nothing on earth is more beautiful than the morning sun. Even if you live to a ripe old age, you should try to enjoy each day, because darkness will come and will last a long time. (CEV)


Maia B


Illinois USA
Member since 10/27/10
Posts: 5310
Skill: Advanced Beginner

5 members like this.




Date: 1/10/14 12:46 PM

Sounds like it would work. Two things I've found:

Once the underwire pokes out on a bra, it seems to always work it's way out, no matter what patching or modifying I've done. Maybe that's because something about the fit of the bra is promoting that.

My mother warned me, but I didn't really get it until it happened to me, around the age of 40. Underwire bras became intolerable. I cannot wear one to work, period. So I have awful, ugly, shapeless work bras. I'm a nurse, so scrubs are shapeless and ugly anyway. The babies don't seem to care :).

At home, I take my outside clothes off ASAP and get whatever bra I'm wearing off, and wear a sleep bra (soft, shapeless, but I can't go without) and pjs. I only wear an underwire for a few hours at a time, when out and about.

All my bras (yes, professionally fitted and properly sized) but me somewhere...the shoulders, the band, the underwire, or if not, not enough support to be decent.

Pretty much the same bosom, but suddenly at 40, bras became torture.

------
🌸 Plenty of machines, mostly Berninas 🌸

Debbie Lancaster


California USA
Member since 9/18/02
Posts: 2938
Skill: Intermediate
Body Type:




6 members like this.




Date: 1/10/14 1:00 PM

I'd just chalk it up to a painful lesson and throw it out. Because of the inherent shaping of the cups and the channel, I don't think you'll be able to fix it to your shape.

On the other hand, what do you have to lose by chopping it up? It's unwearable anyway, so if you can't fix it it's no loss!

I did find that Herroom.com's

breast diagnostic tool

is really useful in figuring out what your breast conformation is.

------
Debbie
Viking Designer II, Babylock Imagine, Babylock BLCS 1 coverstitch

JTink


Member since 4/20/08
Posts: 6776
Skill: Intermediate
Body Type:




In reply to JOshiro

3 members like this.



Date: 1/10/14 1:01 PM

I had the same problem with the Chantelle bra, when I went for my last fitting. Ended up getting Natori again. It seems a Chantelle, is not made for a petite. Although I'm 34DDD, I'm small through the bodice area and only 5'2. Chantelle underwires dug in to my sternum and up under my armpits. Luckily, I wore it the day after purchase(after washing) and was able to assess all this in time to take it back, along with the other two just like it. I always buy at least 3 of the same kind of bra when purchasing new ones. I got mine at Nordstroms. When I took them back, I was actually wearing one of them, so she could see why I was returning them. I didn't think they would let me return the one I was wearing. I was pleasantly surprised when she said they would take that one back too.

Sad thing is, that bra felt so good in the dressing room, and fit really well. But in actual wearing, it was a nightmare.

At this point you can't wear the bra the way it is, so the only thing you are going to loose if you try and fix it, is your time

PattyE


Michigan USA
Member since 9/7/10
Posts: 2572
Skill: Advanced
Body Type:




In reply to JOshiro

2 members like this.



Date: 1/10/14 1:08 PM

It used to be that I never bought underwire bras. I think I would break out in a sweat just looking at one...until I was professionally fitted. I was never wearing the correct size. Now I'm not sure if I even own a non-underwire bra.

There's nothing worse that an uncomfortable bra. I would probably pitch it.

------
Stash: 206.75 yds. @ 08.06.16

a7yrstitch


Texas USA
Member since 4/1/08
Posts: 7516
Skill: Intermediate

4 members like this.




Date: 1/10/14 1:37 PM

Joshiro, ouch! Thank you for posting though as your experience and JTinks experience will be helpful to me.

Maia B, about those poking underwires. Imagine 8th grade field trip, Dallas to Austin. All other adults sit at the front of the bus, I know youngsters well and sit at the back of the bus behind the boys. Bounce, bounce, bounce all the way there, all the way back. I look down and see

my underwire has worked out and is making a third protrusion from my chest. Thankfully it is dark, the kids are sleepy and I have my emergency rain poncho stashed in my bag.

Thankful I can comfortably wear an underwire. When the fit is good and they are well engineered, the underwire will carry some of the load so there is less stress on the shoulders.

------
I have no idea what Apple thought I was saying so be a Peach and credit anything bizarre to auto correct.

Maia B


Illinois USA
Member since 10/27/10
Posts: 5310
Skill: Advanced Beginner



In reply to a7yrstitch

4 members like this.



Date: 1/10/14 1:46 PM

Sheesh! What an uncomfortable trip!

I used to prefer underwire bras, for the support and security. Now it's only for a few hours that I can stand one. But then, I'm basically turning into my mom, so there's that.

------
🌸 Plenty of machines, mostly Berninas 🌸

wendyrb

California USA
Member since 12/30/11
Posts: 4182
Skill: Advanced
Body Type:




In reply to JOshiro

6 members like this.



Date: 1/10/14 2:17 PM

I think worth it to try a repair because you will learn about your shape, bra preferences and maybe rescue your $$$ bra investment. I took a 1-day class with Monica Bravo and suggest you check out her site for

fabulous bra help

. She sells good quality underwires I can wear. They can be reshaped to match your shape, snipped shorter and the end secured with the plastic cap. There's also a Yahoo group that is helpful.

If you can get a class with her take it! She understands accurate measurements, but more importantly knows how to look at you with an artist's eye. Monica sees all the subtleties of shape, distribution, proportion, posture and so on. She can apply this along with your measurements to getting your bra pattern to fit you.

I used her Bra Construction DVD (comes with a Bra Fitting DVD) for every step of making my 1st bra a few weeks ago. Great result- comfy and sometimes don't know it's on. Of course I had the day with her to fit. She brings a suitcase full of bras of all combinations in bra bands and cups. She did measure me at the RTW size I'm suggested for (36 DDD), but it once again didn't fit. Monica showed me how to modify the cup pattern and with her experience of fitting probably 1000 women, she was spot on with me. Amazed an underwire bra can be not noticable. Good luck with getting yourself comfortable.

------
Always keep your words soft and sweet, just in case you have to eat them. Andy Rooney

Pfonzie- my honey Pfaff Creative Performance and Pfaff Passport, Bernina 930 and 830, Evolution and Enlighten sergers

lca


Member since 6/4/07
Posts: 741
Skill: Intermediate

3 members like this.




Date: 1/10/14 2:29 PM

I have interchanged wires before without a problem. The channeling will conform to the shape of the wire. I, too, have been making bras and got wires that were too long. Like you say, cut them and dip them.
Printable Version
* Advertising and soliciting is strictly prohibited on PatternReview.com. If you find a post which is not in agreement with our Terms and Conditions, please click on the Report Post button to report it.
Online Class
Clone Your Favorite Garment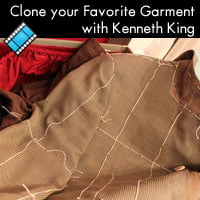 Online Class
Fit the Tee to a T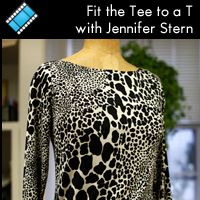 Simplicity 2508

by: JPhoebe
Review
Pauline Alice Carme

by: satdaynite...
Review
8 1/2 inch Dressmaking Shears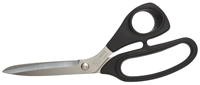 Pattern Details
Paradiso Designs Perfect Pillows Pattern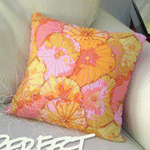 Pattern Details