kaxen

California USA
Member since 1/11/14
Posts: 2

2 members like this.




Date: 1/11/14 3:07 AM

Hello. I'm new here. I've been sewing for a while, but I just kind of blunder around with trial and error and well... that's kind of expensive to do with sewing machines...

I primarily sew plushie dolls, fleece scoodies (scarf + hood), and doll clothes for dolls from Monster High size to 70cm ball-jointed dolls. My main fabrics are fleece, felt, doesuede/deersuede, faux fur, knits, and cotton. Once in a while leather (well, usually end up doing that by hand) and faux leather.

I've been using a Singer Brilliance, but the thing drives me crazy because it birdnests and skips stitches constantly even when everything is done correctly and is kind of weak and is probably mildly broken because it makes insane grinding noises 75% of the time after I resume sewing after winding a bobbin. It has always winded completely lopsided bobbins which probably exacerbates the birdnesting.

I've lost my patience with my machine (and don't quite like it enough to go get it checked out/repaired by a professional and would rather save my money and get a new machine) and since I've been selling more and more sewn goods, I figure I ought to invest in a better machine. Pretty sure I'll save time/money if I spend less time swearing and ripping messed up stitches while sewing and wasting time on the internet when I've gotten into too sour a mood to sew.

I sew pretty often, at least a few hours every week but like up to ten hours a day.

I want a machine the doesn't struggle to sew 3 or 4 layers of fleece. This is probably the thing that is troubling me in searching since this is not a spec that people really mention aside from sellers on ebay who claim they have "industrial strength" home sewing machines that sew through six layers of leather with reckless abandon but then other people tell me to be suspicious of claims like that. And how heavy duty is "heavy duty"? Does fleece need heavy duty?

I need a satin stitch. I do a little bit of applique and basic embroidery via swerving around with one of the stitches for button holes on my Singer... I'm not sure if I want a full-on embroidery machine at this point though.

A sewing machine that is okay with a small seam allowances is necessary because I run pretty close to the edge when sewing doll fingers and stuff. Well, minus the scoodies, I don't sew anything on human-scale regularly.

Needle threader is good. I'm not sure if I want a thread cutter.

Up/down needle position would be nice, but not exactly a deal-breaker if it's not there.

How heavy the machine is doesn't really concern me, but I think the Singer Brilliance is too darned light. I kept accidentally skidding the pedal everywhere and it shakes like the dickens (like enough to move positions on the table) when I go full speed. So... heavy enough to stay where it is would be great.

Price-wise, I guess I'm looking for like under $1000.

ryan's mom


Member since 11/30/04
Posts: 5404
Skill: Advanced

3 members like this.




Date: 1/11/14 7:07 AM

Machines that are "brilliantly" labeled as heavy duty aren't always that. I recommend a Janome from a DC2011 or 2012 on up.

You might consider going to a dealer and see if they have any closeout demos. We just sold a Pfaff demo in our store yesterday to clear them out--customer snagged a great deal for $800 on a $1500 sewing/quilting machine with IDT. I'm hoping to sell a cute, hard-working Janome Jem series demo today as well. There are great deals to be had at some dealers, much better than the web.

------
Big 4 Pattern size 12, RTW bottom: 6, RTW jacket 8, RTW top (no size fits me well!)
Measurements: 34 HB/36 FB (34C bra)/27.5/36 (and working hard to keep it that way.)
Machines: Sewing: Elna 760, vintage Kenmore Model 33 (1967), Janome Gem Gold 3, Singer Model 99, Singer 221/Featherweight, Bernina 1630. Sergers: Babylock Imagine and Babylock Ovation. Embroidery Only: Janome 300E. Embroidery/Sewing Combo: Brother Dream machine. Coverstitch: Babylock BLCS. Straight Stitch: Janome 1600P.

My blog: www.phatchickdesigns.blogspot.com

PattiAnnJ


Ohio USA
Member since 12/3/06
Posts: 9161
Skill: Advanced

2 members like this.




Date: 1/11/14 2:18 PM

Take your wish list and a few samples of the fabrics you use the most and start visiting as many dealers as you can find.

Tell them the type of sewing you do and ask for test drives.

This way you can judge which machine stitches the best for your particular need.

------
OLD CHINESE PROVERB: I HEAR & I FORGET; I SEE & I REMEMBER; I DO & I UNDERSTAND.


RadarRadiance


Nevada USA
Member since 10/24/07
Posts: 1635
Skill: Intermediate

1 member likes this.




Date: 1/11/14 2:46 PM

With what you mentioned for sewing I would also make sure there is an adjustment for pressure on the presser foot and the narrower feet work best sewing smaller objects. Good luck, it is always fun to shop. I also recommend just visiting dealers with a bag of your fabric and check it out.

------
Pfaff P5.0, Bernina 560, Juki 654DE, Elna 745

Brotherlover


California USA
Member since 10/7/07
Posts: 696
Skill: Intermediate



In reply to ryan's mom

2 members like this.



Date: 1/11/14 3:25 PM

A brother PC-420 might suit your needs. My brothers have always handled fleece very well, even my low end SQ-9050 does beautiful buttonholes on fleece. The PC-420 has a metal frame, making it durable, the needle threader is the same one I had on my espire so it is a good threader. It has the ability to adjust presser foot pressure for sewing different thicknesses, lots of feet, very feature rich, lots of stitch selections. If I didn't have my TOL I would choose this one for it has a lot of features for the low 400 dollar price tag off amazon. It is one of the most popular mid range brother models I have seen

------
Brother XL-3500i
SQ-9050
Dreamweaver VM6200D

beauturbo

California USA
Member since 5/2/09
Posts: 5411
Skill: Advanced



In reply to kaxen

Date: 1/11/14 6:16 PM

I do think it would be terribly difficult to sew 3 or 4 layers of fleece together or fake fur for outfits on those Monster High Dolls (as they are not much bigger than a Barbie doll even) but not quite so much for any kind of more ball jointed doll that was really 70 cm/27 inches tall instead.

But maybe you need an overlocker/serger instead of a sewing machine for the fleece and fake knit fur doll clothes. I do think just by how the way they work, that would make that much better and more easy maybe. Just since you would not even have to put those tiny little pieces of fabric under a sewing machine kind of pressure foot, and then try to have to get started out sewing on them, on the edge of them at all and hold the thread tails at the same time, and try to not have all those tall layers of fake fur or fleece, start getting sucked down into your sewing machine stitch plate hole.

So maybe try it on a serger/overlocker instead and see what happens there instead? On a overlocker/serger instead, you could and would have to do a thread chain first then just stick the fabric in front of the pressure foot and it would go through there, and you could just only shave off a tiny bit of fabric with the overlocker knives, and you could kind of assembly line things all in a row, by just sticking more and more tiny bits of fabric into the same thread chain there and even cut them all apart later.

I do think on fleece, fake fur and really soft thin glove leather, you could even 2 thread sereger/overlock more flat lock it in tiny bits of it on a overlocker for doll clothes, and then even open it up flat, and then you would not even have any bulky seams in the doll clothes, so that might even be a possibility on some of it.

Bad things about a serger/overlocker for that, is that you can not put your needle down into the fabric and pivot in place quite the same way, so not as precise for that at all. So you would still need a sewing machine that could do that.

I don't think the pull down IDT kind of walking foot, on my Pfaff's, would help me out in sewing doll clothes of any teeny, tiny pieces at all though, as it's behind the pressure foot and doll clothes pieces for small dolls are so tiny and short to begin with, the pull down walking foot on anything would not even be on the back edge of the fabric probably then. Also I would not want any kind of bolt on walking foot either for those little tiny short pieces of fabric, just since those always make ti harder to see what you are doing at your needle, even if you got a great big piece of fabric in there instead.

But, maybe you could just really use some overlocker/serger for a lot of it, and then just use any straight and zig zag stitch sewing machine, when you need something a bit more precise. And pivot and turn in tiny areas.

So maybe even get a new overlocker, and then also some older kind of straight and zig zag stitch sewing machine even if it was only from the Goodwill or Salvation Army Store, (as that does not have to be expensive then at all) something even more like an old Singer 401 or a Pfaff 130 or maybe Necchi BU or a lot of 1950's to 60's kind of sewing machines, as they have straight and zig zag stitches and kind of narrow feed dogs and you might even find one of them in a place like that for less than $50 even. If you sew on it there and it works nice, before you buy it, then you know it's fine. I think that's a bad place to get an overlocker though, as too hard to test sew on an overlocker there, (particular if you had never used one before ever) and probably way more that could be wrong with it.

But sometimes, several machines are better for doing something than just one of them.

I do think some of those issues you have are kind of sewing technique and fabric choice related and not all just using any one kind of machine though too. But teeny tiny little things are actually much harder to sew than much larger things too.
-- Edited on 1/11/14 6:20 PM --
-- Edited on 1/11/14 6:34 PM --
-- Edited on 1/11/14 6:39 PM --
-- Edited on 1/11/14 6:47 PM --

with love Heidi


Member since 11/26/12
Posts: 976

1 member likes this.




Date: 1/12/14 0:23 AM

I would try a Bernina. The 330 or even the 215 would be near your price range and I am sure they go through multiple layers of fleece. Take what you want to sew when you go and try. Have fun :)

SewLibra


California USA
Member since 12/2/08
Posts: 1638
Skill: Intermediate
Body Type:




Date: 1/12/14 0:32 AM

I don't sew leather, but for thick or heavy fabrics including fleece, I love my mechanical Bernina 1008. There are no bells and whistles such as a needle threader, but it's a sturdy, awesome, and very heavy machine. It sews 1,050 stitches per minute and has a powerful motor. All the utility stitches you need plus a couple of decorative stitches are included, and it definitely does a satin stitch. Free-motion is fun on it, too. It's the only mechanical Bernina makes anymore. I have had mine since 2003 and it's still going strong, though I use my computerized machine most of the time these days. Still, I hope my Bernina lasts forever because the heavy jobs go so smoothly with it. If you test drive one, take in your own fabric to try it out.

------
Brother SB4138, Bernina 1008, Brother 1034D, Janome Coverpro 900CPX




ajoseph

Member since 10/10/12
Posts: 214



In reply to kaxen

Date: 1/12/14 1:25 AM

for your teeny tiny seams, look for a machine that has an easy to change straight stitch plate and narrow feet. i work on small stuff, and have gone back to vintage machines with narrow feet and single hole/straight stitch needle plates that switch out easily from the zig zag plate. for your fleece, u would need a high foot lift. less is more. a good sturdy mechanical straight stitch/zz machine should do nicely. i find the simpler the machine, the better it runs. i have an old simple 1960's Pfaff that stitched everything beautifully. from chiffon to thick leather. same for an old kenmore and singer. Bernina feet are beautifully made.....but too wide. personally, i would seek out a good mechanical vintage machine with narrow feet and the straight stitch plate as mentioned. right now i am using a Singer Touch & Sew 648 because it does a single thread chain stitch. i use it for making muslins for fittings. no need to use a seam ripper. just pull the thread.

kaxen

California USA
Member since 1/11/14
Posts: 2



In reply to beauturbo

Date: 1/12/14 1:54 AM

Quote: beauturbo
I do think it would be terribly difficult to sew 3 or 4 layers of fleece together or fake fur for outfits on those Monster High Dolls (as they are not much bigger than a Barbie doll even) but not quite so much for any kind of more ball jointed doll that was really 70 cm/27 inches tall instead.
--

Oh I don't do fleece and faux fur for the Monster High dolls.

Fleece I mainly use for my human-sized scoodies and faux fur on my bigger dolls.
Printable Version
* Advertising and soliciting is strictly prohibited on PatternReview.com. If you find a post which is not in agreement with our Terms and Conditions, please click on the Report Post button to report it.
Online Class
Pattern Work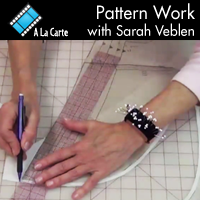 Online Class
Restyling with Exposed Zippers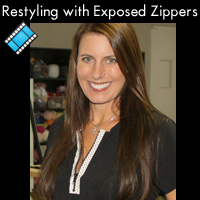 No Pattern Used 4904

by: julibjoy
Review
Beginner Sewing Lab 103 - A downloadable Book by Shannon Gifford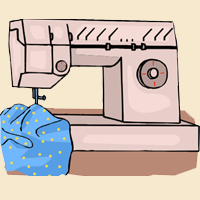 Pattern Details
J Stern Designs Ponte Knit Jeans (Size 12W-24W)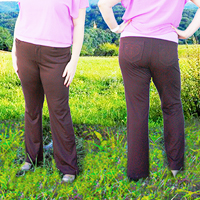 Pattern Details
No Pattern Used Lily Skirt

by: ryan's mom
Review