Sewsillymom

Beginner
Member since 2/1/13
Posts: 233

3 members like this.




Date: 1/11/14 10:02 AM

Hi, Noticed a 500a on sale for $40 or BO if anyone is interested. http://southjersey.craigslist.org/app/4280936854.html
Hope this is okay, just wanted to pass on the info as it seemed like a good deal.

------
Singer 9960, 221K - black and white/green, 15-30 treadle, 201-2, 301,603, 99, 15-90, Babylock Spirit, Brother 1034D serger and 2340cv coverstitch, Babylock coverstitch, Morse fotomatic 4300, Kenmore 86, Kenmore 385-1249380, Royal HA-1,

sewfrequent


Intermediate
Texas USA
Member since 6/27/03
Posts: 3306





In reply to Sewsillymom <<

1 member likes this.



Date: 1/11/14 10:29 AM

Well i'm in TX but of course had to look! What a GREAT cabinet its in! and the 2nd machine listed is in a very unusual, funky/fun cabinet also. I sure hope someone here gets it!!

TeeGee


Intermediate
International CANADA
Member since 11/13/04
Posts: 1313





In reply to Sewsillymom <<

1 member likes this.



Date: 1/11/14 10:34 AM

Sounds like a good deal,but I never buy sewing machines online that have to be shipped.

I noticed a Rocketeer on local CL a few weeks ago for 100 dollars.I have never seen them for less money than that on our CL.I don't buy sewing machines unless I can try them out,before I buy them.

So,what is so special about a Rocketeer, other than the looks ? Please,can anyone share and convince me why I should buy the next local Rocketeer I see for 100 dollars,when I can buy old Berninas for less money than 100 dollars. Thanks !
-- Edited on 1/11/14 10:36 AM --

Sewsillymom

Beginner
Member since 2/1/13
Posts: 233





2 members like this.



Date: 1/11/14 10:49 AM

LOL Honestly (ducking and running) I don't like the way they look. That's why I'm not taking advantage of this, and I already have a 301 and several other vintage machines which I love, but I do know some people really like them so hopefully it will find a loving home. There is a human for every sewing machine and I like playing matchmaker. :-)

------
Singer 9960, 221K - black and white/green, 15-30 treadle, 201-2, 301,603, 99, 15-90, Babylock Spirit, Brother 1034D serger and 2340cv coverstitch, Babylock coverstitch, Morse fotomatic 4300, Kenmore 86, Kenmore 385-1249380, Royal HA-1,

sewfrequent


Intermediate
Texas USA
Member since 6/27/03
Posts: 3306





1 member likes this.



Date: 1/11/14 11:21 AM

They are just very cool machines and you have to just like em the same way you do the old berninas. Not everyone does like em. But, they're solid, dependable, easy to use, fun to operate. They don't often need repair but when they do, parts are still available. The cam-driven stitches are lovely, actually, and there are lots of those built-in and more on cams. The small foot-print and good visibility w/ the slant needle are nice too. They can make very nice buttonholes w/ the buttonholer attachment. Most often they come in nice solid wood cabinetry for flat-bed use that you usually don't pay an extra dime to get. Downside: they tend to be loud and they don't have a very high lift. No reason to buy one over a Bernina. Both are collectible.

RadarRadiance


Intermediate
Nevada USA
Member since 10/24/07
Posts: 1487

5 members like this.




Date: 1/11/14 1:42 PM

These machines are amazing! I kept one up at the lake so I had a machine (thanks to a great girlfriend) and my son drives a semi-truck and needed a radiator cover, of course mom can make anything.....This was up north WI, small town area and no place to buy good heavy needles or thread. I found a top stitch needle and monofilament fishing line, heavy mat'l and it all ran through the Rocketeer! Fishing line in the bobbin and top

sings2high


Expert/Couture
USA
Member since 11/25/11
Posts: 406

2 members like this.




Date: 1/11/14 2:48 PM

My mother has a Rocketeer, it's a wonderful machine with a great range of built-in stitches. Takes a standard class 66 bobbin and is a solid dependable all mechanical machine. Parts are easy to get. The 500 series was the last of the Singer machines designed before Singer decided "planned obsolescence" was a good idea. After that, Singer started building machines with plastic gears and other parts so people would think that they had to get a new machine every few years. With regular oiling and cleaning, the Rocketeer is likely to still be stitching merrily away when my son has grandchildren.

------
Measure twice, cut once. While this saying is useful in many ways, I have no qualms about editing my posts.

UFOs completed in 2014: 2
Projects started recently completed in 2014: 8
New Projects started in 2014: 8
Stash:
sewn in 2014: 11.25
bought in 2014: 38.75

lisalu


Advanced Beginner
Georgia USA
Member since 10/5/08
Posts: 2267





3 members like this.



Date: 1/11/14 3:20 PM

I would never try to convince anyone to buy a Rocketeer (or any other sewing machine) unless I knew for sure what your criteria are for a sewing machine.

It really just depends on what you would be using it for. For a primary machine? For a back up machine? For a zig-zag/deco stitch only machine? For displaying it as a funky '60's retro piece?

The two main reasons I love my Rocketeer are:

1. It is very cool looking IMO. It is very Space Age and looks like something Jane Jetson would have. Since I am a child of that era, it especially appeals to me.

2. Because it is my only zig-zag machine among a family of straight stitchers that are even older than it is. On occasion when I need a zig-zag, or even less frequently when I want deco stitching, this is my go-to machine. It sews on all my buttons! Otherwise I don't use it a lot.

This isn't going to be your best topstitching machine since any straight stitch machine is going to be far superior. Among other mid-century Singers it isn't necessarily the smoothest, strongest or fastest stitcher either (but compared to a modern machine, it would probably hold its own or better.)

If you like the retro styling, if you need a zig-zag machine particularly and/or if you have some reason to prefer a slant needle machine, then you will probably like it very much. But if none of those apply, then you can probably take it or leave it.

PS...if in doubt, I'd grab it at $40. That is peanuts for a machine of this quality even if you use it only occasionally to sew on a button or something!

-- Edited on 1/11/14 3:24 PM --

------
Jim (Singer 301), Margaret (Singer 201-2), Betty (Singer 15-91), Bud (Singer 503), Kathy (Singer 221), Liz (Singer 221 Centennial Edition)
http://runningstitches-mkb.blogspot.com/

PattiAnnJ


Advanced
USA
Member since 12/3/06
Posts: 7648

2 members like this.




Date: 1/11/14 4:43 PM

Had listed Rocketeer with all the originals: cams, accessories, sales slip, manual and sewing table.

Two responses; one got lost ten miles from his own home, trying to find my address and gave up. The other wanted me to sell just the machine for 1/3 my price. No way. I will just keep it.



------
"Improvise, adapt and overcome." - Clint Eastwood/Heartbreak Ridge

PattiAnnJ


Advanced
USA
Member since 12/3/06
Posts: 7648

3 members like this.




Date: 1/11/14 4:45 PM

Doesn't sound like there is anything else but the machne in a table.

Jersey listing

I have drilled into my sons ....... research prices before you sell my stuff...actually they are happy when anything leaves my house without their assistance!



-- Edited on 1/12/14 11:41 PM --

------
"Improvise, adapt and overcome." - Clint Eastwood/Heartbreak Ridge
Printable Version
* Advertising and soliciting is strictly prohibited on PatternReview.com. If you find a post which is not in agreement with our Terms and Conditions, please click on the Report Post button to report it.
Understanding Interfacings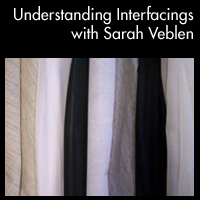 Fit the Tee to a T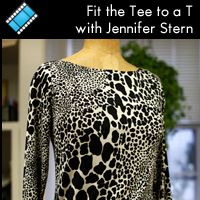 Popolok Design Popolok design:LuLu dress

by: KateS
Review
Self Drafted Pattern 262565-1001

by: gill10star...
Review
Sewing Workshop MixIt Shirt, Top & Tank Pattern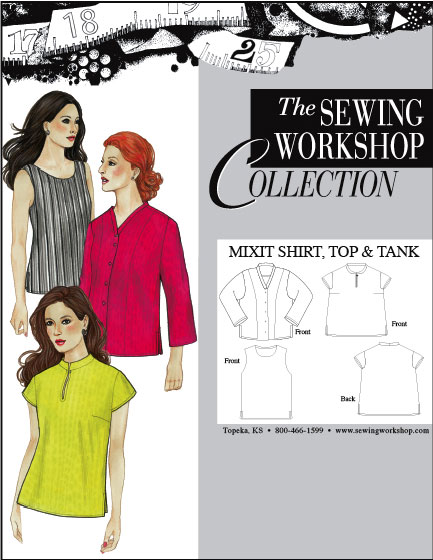 Buy Now
Petite Plus Patterns Easy Wrap Dress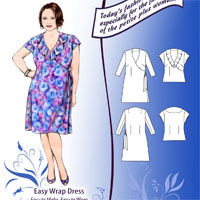 Buy Now