Flyfisher

Beginner
Ontario CANADA
Member since 1/13/14
Posts: 3

1 member likes this.




Date: 1/13/14 10:39 PM

A big hello to everyone!

Other than a handful of times messing with a sewing machine that mom gave me because it couldn't keep tension, I'm brand new to sewing. I loved sewing, but hated the temperamental machine, and even though I am a mechanical engineering technologist, I couldn't figure how to make that machine sew a decent set of stitches for more than 2 minutes at a time.

I am a sailor and the need to re-upholster my boat has rekindled my interest in sewing. Yesterday I purchased a sewing machine that looked robust enough for what I needed to do and the seller assured me it would. Problem is, I can't find any information on the machine.

It is marked with the Omega brand, made in Japan, and I believe the model to be either 267 or 180. It's powered by a 3 HP clutch motor, it has a waking foot, about a hundred oil points, as well as an oil reservoir. I think I can safely assume it's an industrial machine by the table, motor, overall design, and the fact that it probably weighs a little more than a Honda.

Can anyone help me identify this machine and possibly help me find a service/user manual?


Al Johnson


Beginner
Minnesota USA
Member since 2/17/07
Posts: 1488

1 member likes this.




Date: 1/13/14 11:00 PM

Sounds like you already have it pretty well identified. What is the book I see under the presser foot? Omega is not a brand I've heard of, but that proves nothing. A close-up picture of that silver plate on the right side could prove helpful.

------
A sewing machine is just a welder for textiles.

DOGLOVER389

Advanced Beginner
Member since 1/11/12
Posts: 303

1 member likes this.




Date: 1/14/14 1:47 AM

Hi,

Please check the model number of your Omega again. The model numbers I found either have four digits, or a combination of digits and letters.

You may find a manual for you machine here. After entering your category (Manuals) and manufacturer (Omega), you will get the drop down menu from which to choose the model number.

Omega, an Italian company, also manufactures machines under the Necci brand in the United States. You can find more information here, as well as contact information for the various companies and representatives.

HTH


DogLover389

------
Cut my teeth on a Kenmore 117.58

http://pages.sewing-machine-manuals.com/173/PictPage/1922064294.html

Singer Merritt 9612

Flyfisher

Beginner
Ontario CANADA
Member since 1/13/14
Posts: 3

1 member likes this.




Date: 1/14/14 9:06 PM

Thanks Al and Dog Lover! The image I uploaded is from the ad and the seller misplaced the manual when I purchased the machine. He promises to get it to me when he finds it javascript:emoticon(':D'). I don't think it's the Omega that's made in Italy. From what I understand (and that isn't much) about that company, they never made industrial machines. This may not be an industrial machine, but it sure looks like it to me. Besides, this one is marked made in Japan.

I think this might be a generic machine of some kind that had the name Omega riveted to it. I'm going to the local sewing store on the weekend and try to identify it, maybe get a few bobbins and some oil, whatever oil that may be.

Right now, I'm grabbing a cone of thread, going to the basement, and seeing if this thing can stitch a straight line!

I'm adding a few more pics.






PattiAnnJ


Advanced
USA
Member since 12/3/06
Posts: 7504

1 member likes this.




Date: 1/14/14 9:48 PM

Take a bobbin with you to make sure you get the right size and buy metal, not plastic.

Check the needle to see if the upper shank is round or flat on one side.
The later description is for home sewing machines.




-- Edited on 1/14/14 10:04 PM --

------
"Improvise, adapt and overcome." - Clint Eastwood/Heartbreak Ridge

Al Johnson


Beginner
Minnesota USA
Member since 2/17/07
Posts: 1488

2 members like this.




Date: 1/14/14 10:27 PM

Definitely an industrial, no question. You will not find much in the way of parts for that at your local shop. Find the nearest industrial machine sales and service shop. You will most likely find that this machine is "very" similar (read identical) to some better known unit, and that parts and accessories are available. This seems to be the way the industrial machine world works, which is a huge advantage to the user. Industrial accessories, needles, feet and so on are generally much less expensive than the home sewing counterpart.

Chances are about a zillion to one that the needle will have a full round shank. This means that it's up to you to know how to put it in, as there is no handy flat to guide the needle into position.

Hope that manual get to you sooner than later, and good luck! I think you have probably got a gem there.

Here's a place, no relation to me, which is great to get needles and so on from. First you need to find out what type to get, though.
CTUSA

And here's another place, also no relation to me, which is a great place to get fabrics and upholstery supplies from.


Rochford Supply
-- Edited on 1/14/14 10:37 PM --

------
A sewing machine is just a welder for textiles.

beauturbo

Advanced
California USA
Member since 5/2/09
Posts: 3601

1 member likes this.




Date: 1/15/14 1:38 AM

I think it looks kind of pretty close to a Consew 206RB-5, except maybe it only has one tensioner and not two. But, maybe you could just use the owners book for that one instead, if when you look at it, it matches up kind of passably. That one takes DPx 17 needles, maybe yours says some place on it, what kind it takes.

http://www.consew.com/Files/112347/InstructionManuals/206RB-5.pdf

I'm not sure Omega on a oval plate means anything, other than whom just stuck the plate on there, because the oval plates on a lot of them, that even look kind of like that, all seem to be all the same size with holes in them even in the same place.

But it only has one kind of stitch like forwards I think, at differerent stitch lengths, so as long as you can thread it up, and get the right needle, you may not even need a book.

The Necchi Omega thing, is a nice white plastic on the outside of it, home sewing machine, made by Janome for Allyn International a while a go, and more like a some elna's now, and not a larger pin feed upholstery machine at all.

-- Edited on 1/15/14 1:42 AM --

Al Johnson


Beginner
Minnesota USA
Member since 2/17/07
Posts: 1488

1 member likes this.




Date: 1/16/14 0:35 AM

Don't leave us hanging! How does it work?

------
A sewing machine is just a welder for textiles.

Flyfisher

Beginner
Ontario CANADA
Member since 1/13/14
Posts: 3



Date: 1/16/14 7:35 PM

Thank you all so much for the help!

Wow! it does look like a Consew, doesn't it?
I'm thinking It could be the 206 RB or the 205 RB. Thank you so much for that connection Beauturbo!

PattiAnnJ, it has one metal bobbin, and I will check the needle as soon as I have the courage to take it off.

Al, It's stitching wonderfully! it took a while to set up the tension, it's a little tough to keep the stitch dead straight, and it's way quicker than anything I've ever sewed with before.

I am really stoked about learning how to fabricate with fabric! I'm hoping it won't be too much different than fabricating with steel LOL.

Thank you all again for your help!

Al Johnson


Beginner
Minnesota USA
Member since 2/17/07
Posts: 1488





Date: 1/16/14 9:32 PM

Really glad to year it is working well! That's the sort of machine I've been lusting after for years. You'll get used to the speed, and get used to the clutch motor and how to fade it in and out to get better control.

There are lots of similarities between working with textiles and any other material to make "things" from, but some serious differences as well. The biggest first difference is flexibility; you can turn this stuff inside out and back any time. Then there's stretch, and stitch takeup, and grain, and fraying, etc. But notice the phrase in my signature line... You will also notice that you are going to use much larger tolerances than you are used to from any metalworking trade. Just can't help it; this stuff is flexible! But just as in metalworking, it pays bigtime to keep your tolerances as small as you can. Here's a link to a review I wrote some time ago for a replacement roof on a gazebo. Accurate measuring and cutting was absolutely essential to make that work decently. In automotive (boat) work, I'm betting that you'll find that you are doing a lot of stretching to make a tight, good looking fit of, say, seat cover fabric to seats and backs.

Anyway, best of luck, have fun, and don't be a stranger. We have a subforum for "Men Who Sew" as well as the Beginner's, Home Dec, and so on.

------
A sewing machine is just a welder for textiles.
Printable Version
* Advertising and soliciting is strictly prohibited on PatternReview.com. If you find a post which is not in agreement with our Terms and Conditions, please click on the Report Post button to report it.
Online Class
Blueprints to Blue Jeans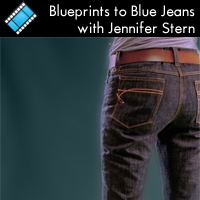 Online Class
10 Clever Techniques To Help You Sew Like a Pro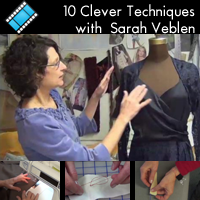 Farbenmix WILLEMIENTJE

by: Ghainskom
Review
Petite Plus 302 Pattern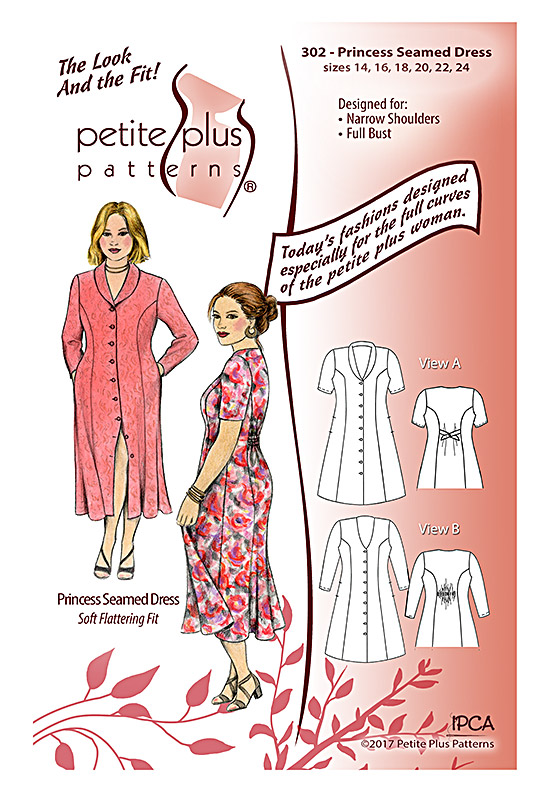 More Info
Sewing Workshop Hong Kong Vest Pattern

More Info
New Look 6480

by: navytiger2...
Review