Jenniel73

District of Columbia USA
Member since 10/19/13
Posts: 104
Skill: Advanced Beginner

3 members like this.




Date: 1/15/14 3:42 PM

Okay here we go...sorry for the stupidity in advance

1. Where can I find a detailed but beginniner friendly explanation of sleeves - how the drafting works, how to change sleeves on a pattern ie from puffy to not puffy...my daughters hate puffy ;)

2. Similarly, any place the explains how to combine patterns? Steal the collar from one pattern, sleeves from another?

3. Since almost all of the things I make are knits what can I use for muslin?

4. Oh and a good place for a tutorial about scaling down or making bigger different patterns?

5. I remember one more thing...what about adjusting patterns intended for wovens to knits?

Thanks in advance!

-- Edited on

1/15/14 6:35 PM

--

------
Jennie, Washington DC

wenznz


New Zealand
Member since 7/8/11
Posts: 449
Skill: Advanced Beginner



In reply to Jenniel73

3 members like this.



Date: 1/15/14 5:22 PM

First off, there are no stupid questions!

OK, I'll have a go at making a few suggestions.

1.

This

tutorial from ikatbag has quite clear diagrams for how to alter sleeves for different looks. I would work on the loose theory that if you want to make smaller, rather than larger you would remove space rather than add it.

2. ? Don't recall having seen a particular tute on this - hopefully someone else has a suggestion.

3. You really have to muslin knit patterns with a knit that has similar properties to your intended fabric ie. weight, stretch etc or it's not that helpful. Is there a store near you that has a clearance table, or do you have access to online stores that have bargains?

4. Pattern grading ideas.

This

Threads

article has a good overview of the process.

or this blog series from

Elegant Musings

has some good explanations and links to other resources.

------
Wendy
Wellington, New Zealand

Mufffet


Vermont USA
Member since 8/14/05
Posts: 13742
Skill: Intermediate



Date: 1/15/14 5:50 PM

As to 2. - you can alter a collars lines yourself....if it has points, you can round them, if it has round edges, you can square them. However, combining patterns on cutting lines almost has to be done within a pattern system or (hopefully) one companies patterns. But you really never know with most patterns if they will mesh. When you have a chance go read about the Lutterloh system. You draft these patterns to your measurements.

This system allows you to switch pieces within pattern categories and the drafting is standard within the system, so you can put one patterns sleeves on another etc. I would imagine, the sleeves will have to be the same kind in a way - as in set in or raglan, etc. but they could vary in width and cuffing or not and so on. You can change bodices on dresses within the system and so on.

There are other pluses and the system has children's and men's and women's patterns, plus size patterns, as well as slender ladies patterns, and very large patterns as well for men and women in a separate set for XXL.

Here is a link to the very huge Lutterloh thread here on PR:

Lutterloh Thread

Now some will say you must be a sewist for awhile to try these, but I would just go ahead and try.

Having a sense of the assembly sequence of garments is good, and this can be gotten from most pattern directions a person has already. Really, or even a good sewing book.

But, I am sure you will get other advice, and I wish you all the luck in your sewing journey!

-- Edited on

1/15/14 5:51 PM

--

------
"Be kind whenever possible. It is always possible."
--Dalai Lama

I have sewing machines

DonnaH


Texas USA
Member since 10/1/03
Posts: 2536
Skill: Intermediate



Date: 1/15/14 6:00 PM

Not stupid at all - very advanced questions, IMO!

I'll take a stab at #2. The main thing to look at is the area where the 2 pieces meet. For example, the armscye if you are using a different sleeve, or the waist seam if you are using a different skirt/bodice on a dress. You will want to trace to get to the final pattern. (Tracing methods and supplies are discussed on nearly as many threads here as muslins!)

You can't use a regular sleeve on a raglan sleeved top for example, or the skirt from a fitted high waisted dress on a drop waisted dress. Well, you might be able to engineer one, but it would be easier to just draft what you want from scratch!

Anyway, let's say I want a sleeve from this pattern

on this blouse

There are 2 things I can do here. Because it's just a basic sleeve, I can use the piece at the end (the cuff or the flounce) from the first pattern on the sleeve (shortened) from the second; or I can use the whole sleeve from the first. (All the rest of this assumes that both patterns have already been adjust to fit you!) Because of the princess seams, I'd go with method 1 here.

For the first idea, lay one sleeve pattern over the other, and tracing paper (or whatever you are using) over that. Be sure the shoulder end exactly matches the bodice pattern, and the wrist end (markings, width, and length) matches the other pattern. "Blend" the middle area the same as you would blend sizes. Don't forget to also cut out the cuff/flounce when you get to the fabric!

The 2nd method is similar, but at the shoulder area of the shirt bodice, you will trace the armscye lines from the pattern you use for the sleeves. Trace most of the bodice from pattern 2, then align the shoulder seam (and side seam if possible) with the shoulder seam of pattern 1.

tourist


British Columbia CANADA
Member since 7/23/07
Posts: 6792
Skill: Intermediate



In reply to Jenniel73

4 members like this.



Date: 1/15/14 6:07 PM

Jenniel - bear in mind that you can always do this stuff on your own, using your own logic and trial and error. You will make TON of wadders and horrible muslins that may never see the light of day, but it is an interesting process. But asking for places that at least point you in the right direction is a great idea.

One thing I have done, back before I had a stash of knit to make muslins with, was to cut and mark the whole pattern on an old sheet, then use the non-stretch version as though it was a "tissue fit." Because I didn't have a fit buddy, I could manipulate the cotton fabric on my body or on my duct tape double without shredding the paper pattern. Ultimately though, using fabric very close in knit and stretch to the final one you will be using gives the best results. Look at Spandex House/World or other online fabric places in their bargain bins.

------
http://bgballroom.wordpress.com to follow the progress on my next ballgown.

Speech girl


Member since 5/11/03
Posts: 3033
Skill: Intermediate
Body Type:






In reply to Jenniel73

Date: 1/15/14 7:00 PM

We were all beginners once with the same sort of questions so ask away with no fear.

To address some of your questions.

Number 1

If you want to change patterns

Make your own dress patterns

is a good resource. It will tell you how to change sleeves and so much more. Although it is called "make your own dress patterns" you start with a commercial pattern, you don't draft from scratch. It is an oldie but a goodie, as the saying goes. :)

As for the other things, there are instructions and tutorials all over the internet and a google search will help you out. Or ask here (which you did!).

Number 5 Not all woven patterns will work with knits but many will, particularly with stable knits. Sometimes you may want to go down a size if you use a knit. You will get a feel for it as you gain experience working with various patterns and fabrics.

Number 2 : To use sleeves from one pattern for another you have to redraw the armscye (armhole) on front and back to match the new sleeve. Some sleeves are not so easily interchangeable but if they are two set in sleeves, for instance, this will work ok.

The more you sew the more you'll know!

------
Kim
formerly mikkim
http://girlwithatimemachine.wordpress.com/

SandiMacD


USA
Member since 2/8/09
Posts: 2563
Skill: Intermediate

1 member likes this.




Date: 1/16/14 7:17 AM

It took a while before the lightbulb went off about muslins- perhaps because I was so skinny as a child. I grew up with mom cutting into the fashion fabric and pinning it in & up to fit. I did the same for my kids. When my body matured and I returned to sewing a few years back - what a shock!

So I bought a dressfirm and studied pattern alterations which helped but not enough. Then I stumbled upon PR and discovered the word muslin does not always refer to fabric- It also means mock up!

Knit fabric for mock up (muslin) is avaliable everywhere- sale RTW, thrift stores, cast off, fabruc sales, etc. Like others said, it must have the same weight and stretch properties.

Some of my best patterns are the most awful looking RTW clothes on sale or in thrift stores- I just decontruct the ones that fit me.

I took Sarah V's courses on knits - she mailed out dozens of sample and her class detailed how they behaved when cut and stitched and good purchase sources. Cratsy has one too but it doesn't come with samples or as much information.

Once I understood how various knits behave, it became easy to find muslin for my projects.

------
sewing brings joy and meaning to my life...

VivianZ


Louisiana USA
Member since 12/8/04
Posts: 1019
Skill: Intermediate
Body Type:




Date: 1/16/14 7:24 AM

I agree with SpeechGirl. Make Your Own Patterns by Irene Bergh is a great source for altering designs. It is from 1995, and my copy was reprinted in 2009, so the styles illustrated are from the 90's, but the directions about changing designs are spot on, and the instructions, with illustrations, are great.

------
height 5'2" bust 36, waist 31, hip 39.
I have way too many yards to count, and I will never use them up, but I will die trying!

SandiMacD


USA
Member since 2/8/09
Posts: 2563
Skill: Intermediate



Date: 1/16/14 7:33 AM

As far as pattern adjustments- I learned a ton of information by taking Sarah Veblen's classes on PR. She offers courses in blouses, pants, bodice, sleeves etc. Throughout her classes you learn about resizing pattern areas, altering patterns to fit and even drafting pattern pieces. I had studied these in other books and PBS shows but had poor results until I took Sarah's classes. Her one-on-one tailored advice was specific to my body (and those I sew for)- it finally made sense to me.

She has an excellent book out called Perfect Fitting.

------
sewing brings joy and meaning to my life...

Kwaaked

Member since 9/25/12
Posts: 1454
Skill: Beginner

1 member likes this.




Date: 1/16/14 7:55 AM

1.

This

will help with the sleeves, and it should work for every system and pattern company out there if you use the basic principle to match them. Altering sleeves from one style to another requires you to frankenpattern them or redraft them. Casey's site should help either way.

2. The same idea can be used to frankenpattern. Walk the lines, match up/adjust as necessary. Knowing how other patterns, darts and lines work will help a lot on that.

3. Knits need knits. I use ones I get in bundles from FM or cheap out of Wal-Mart.

4.

Threads

has the slash and spread method here. It's what I use and consistently have the best results doing it from.

5. Check the final measurements and go down a size as needed. Depending on the knit, you may have to stay the same size, but you may also be able to get around the closures. Here even if it is a knit, there are a lot of them with different stretch properties so you have to plan for the fabric you want to use. Being new, it may be easier to buy knit patterns to learn how they work before changing a woven to a knit.
Printable Version
* Advertising and soliciting is strictly prohibited on PatternReview.com. If you find a post which is not in agreement with our Terms and Conditions, please click on the Report Post button to report it.
Online Class
Expert Sewing Techniques for Jackets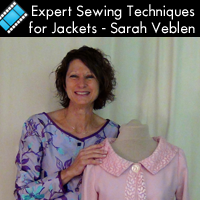 Online Class
Create a Jacket Muslin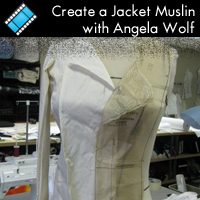 New Look 6210

by: grays08
Review
BurdaStyle Magazine 08-2014-108A

by: goodenough
Review
Sewing Workshop Stella and Luna Tops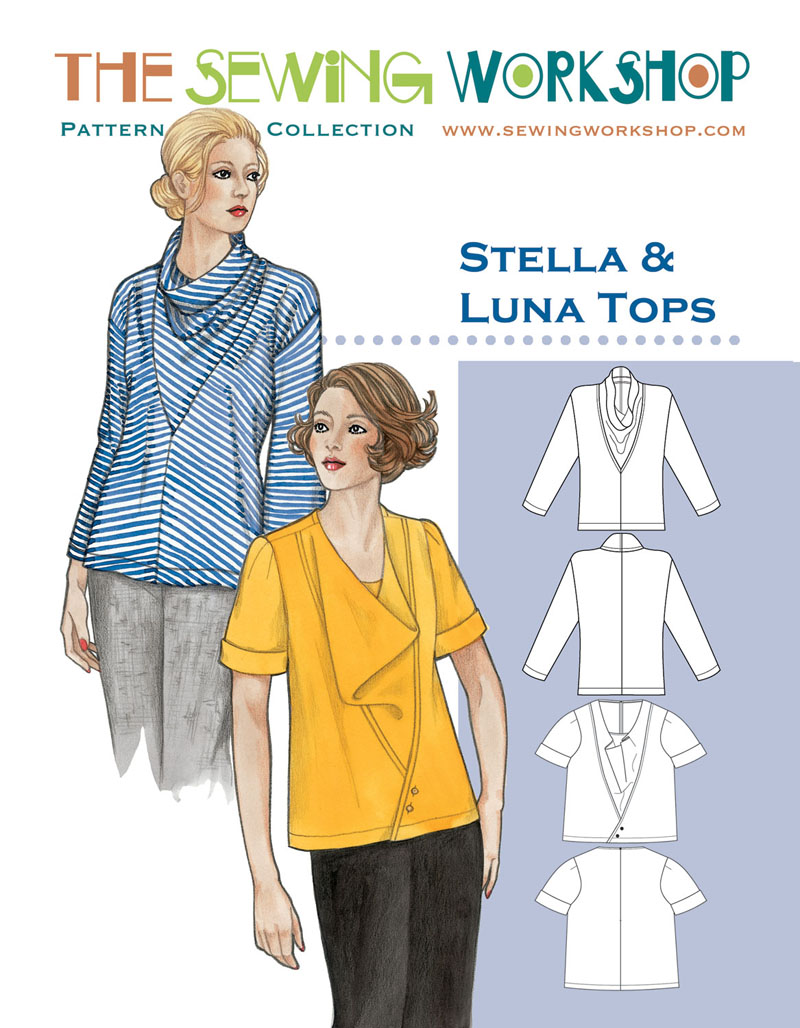 Pattern Details
Jackets for Real People DVD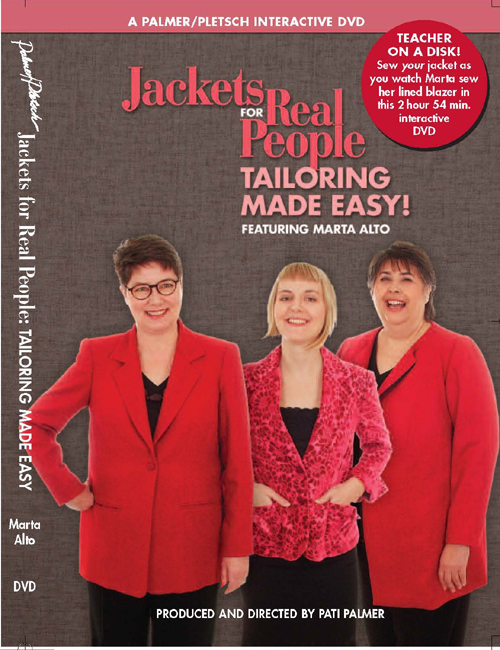 Pattern Details