HanPanda


USA
Member since 4/27/08
Posts: 1339
Skill: Intermediate
Body Type:


12 members like this.




Date: 1/25/14 10:06 AM

I was driving with Mr Hanpanda last night and we were talking about my IKEA couch. I said that I wanted to get another one or two covers for it, so in case it ever gets discontinued, I would have replacements and other color options. It's a full size couch with a low back, three cushions on the bottom and back, and the cover is what gives it upholstery. It's really a brilliant idea from IKEA, and gives lots of options to customers without spending a ton of money. The covers are $100, give or take $10-$30 or so.

Mr Hanpanda turns to me and (sort of surprised) says, "Well I'm sure you could make one, why don't you do that instead?" I can understand his surprise, there are a any things that I have needed and simply said "Okay, I'll make one." I made a new fabric basket to hold my patterns, dust covers for my sewing machines, an ironing board cover, dinner napkins, etc.

Immediately I said no. XD I have reupholstered a couch before and did not enjoy the experience. Beyond that, it'd take what, 8-10yards of fabric? And good quality uphostery is not going to be found for much less than $10-15/yd. Even if I had wanted to make one, the cost of fabric and supplies alone is more than the cost of purchasing new ones premade.

Now, sometimes I do make things where the savings are negligible or non-existent. My refinished serger table, for example. Or certain skirts and dresses. Small clothing repairs that would cost $3-4 at a dry cleaners. In these cases, the quality of what I am doing as well as the experience may make it way more than worthwhile.

A lot of the time, one of the big reasons I sew is to save money in the long run. But certain things that I truly don't want to do (cough, reupholstery, replacing zippers, etc), no matter the savings, aren't worthwhile.

------
2015 In: 36 yards
2015 Sewn: 25.5 yards
2014 In: 99.75 yards
2014 Sewn: 80.5 yards

I'll try anything once :)

Please excuse my typos...sometimes it is harder to go back and edit on mobile than it is worth!

Debbie Lancaster


California USA
Member since 9/18/02
Posts: 2472
Skill: Intermediate
Body Type:


16 members like this.




Subject: Where You can totally sew that! meets Yeah, but its not worth it. Date: 1/25/14 10:40 AM

I don't usually sew to save money, but there are definitely things that aren't worth doing. And if:

1. It doesn't save you money or give you a better product for the price

2. You don't get some kind of satisfaction from doing it

What's the point?

------
Debbie

Gilraen Surion


Member since 6/6/04
Posts: 1042
Skill: Intermediate

8 members like this.




Date: 1/25/14 10:48 AM

When it is too much trouble - huge amounts of fabric.
When it is just a base thing (cami, plain t-shirts) and effectively something that everybody has.
I sew to have things that nobody has and better fit.

Gilraen

PattiAnnJ


Ohio USA
Member since 12/3/06
Posts: 8210
Skill: Advanced

4 members like this.




Subject: Where You can totally sew that! meets Yeah, but its not worth it. Date: 1/25/14 10:53 AM

That's when you turn to the "customer" and say "go for it, but leave me out"!

------
"Improvise, adapt and overcome." - Clint Eastwood/Heartbreak Ridge

"Isnít it a shame in todayís world you canít tell the truth. If you tell the truth youíre abrasive. If you lie youíre charming." - Bob Huggins/College Basketball Coach

Annie- oh


Colorado USA
Member since 2/7/04
Posts: 1598
Skill: Intermediate

15 members like this.




Subject: Where You can totally sew that! meets Yeah, but its not worth it. Date: 1/25/14 2:17 PM

Meanwhile, the Mister can replace all the floors in the house and redo the electricity.

------
I try all things. I achieve what I can. "Moby Dick"

We stand here confronted by insurmountable opportinities. Pogo

Speech girl


Member since 5/11/03
Posts: 2728
Skill: Intermediate
Body Type:


4 members like this.




Date: 1/25/14 2:47 PM

Home dec sewing is usually not worth it for me, with some exceptions (usually smaller projects or ones where I can't find what I want already made).

I bought replacement slipcovers for my 18 year old Pottery Barn sofa because when I researched the cost of the fabric (20 or more yards of nice home dec weight green cotton velvet) and notions it came to an astronomical amount. The purchased covers were more, but were exactly what I wanted and it was worth paying a little more to not have to make the slipcovers myself. I am going to slipcover a small vintage chair myself as I don't need fancy fabric for it and will use a less expensive fabric and I should only need about 5 yards.


-- Edited on 1/25/14 2:48 PM --

------
Kim
formerly mikkim
http://girlwithatimemachine.wordpress.com/

EleanorSews


Board Moderator
Member since 7/26/07
Posts: 5260
Skill: Advanced
Body Type:






In reply to Debbie Lancaster <<

3 members like this.



Date: 1/25/14 3:19 PM

Quote: Debbie Lancaster
I don't usually sew to save money, but there are definitely things that aren't worth doing. And if:



1. It doesn't save you money or give you a better product for the price



2. You don't get some kind of satisfaction from doing it



What's the point?


I think Debbie put it well. There might be a basic garment that I can make for less than the one I really want but am reluctant to pay for, even on sale.

It truly does not make sense to sew slipcovers if you can buy them for the same or a little less (or even a smidge more) than what it takes to buy. The price of materials only does not account for your time.

IKEA will do it better and you can be sewing something fun.

------
"We don't see things as they are, we see them as we are." Anais Nin

"Attitude is the difference between an adventure and an ordeal." unknown

Vivienne


Member since 6/29/04
Posts: 1235
Skill: Intermediate
Body Type:




2 members like this.




Subject: Where You can totally sew that! meets Yeah, but its not worth it. Date: 1/25/14 3:38 PM

For me, it is work clothes that will be wxposed to the elements, stained, ripped, etc. I don't want my efforts exposed to those conditions!

And plain t-shirts, too. I can buy my holy grail t-shirt (fit,fabric) easily at a reasonable price, so I have no desire to sew those.

------
Cheap fabrics, like cheap shoes, are a false economy.


Red Dragon


Australia
Member since 2/4/08
Posts: 836
Skill: Intermediate
Body Type:


2 members like this.




Date: 1/25/14 4:32 PM

Yeah, I wouldn't be making something that large and fitted that I could buy readymade for a reasonable price.
My hinge point is suit jackets; I can make them, not as well as RTW because I don't have the patience for that level of detail, but it will fit better. If I find one that fits I buy.

------
Tracy, Canberra

Janome 7700QCP, Janome 4618QC, Husky S25 overlock/coverstitch

jacqui583

Ontario Canada
Member since 11/25/13
Posts: 390
Skill: Intermediate

6 members like this.




Date: 1/25/14 4:50 PM

I'll be the opposing voice here and say to make it, but it comes with a big IF:

IF you don't really like the fabrics used in the store bought covers (the patterns - are they pleasing to you?)

and IF you can find an upholstery fabric that you LOVE LOVE LOVE...

THEN - make it. Cost isn't even an issue at this point. You have to live with this piece of furniture every day. If you aren't happy with the pattern on it, well, you just aren't happy.

On the other hand, if you like what's on offer, then spend your sewing time making things that you enjoy.

------
Jacqui

Phoebe (Pfaff Quilt Ambition 2.0)
Jenny (Janome Coverpro 1000cpx)
Sergio (Brother 1034D)
Betty (White 1505)

Printable Version
* Advertising and soliciting is strictly prohibited on PatternReview.com. If you find a post which is not in agreement with our Terms and Conditions, please click on the Report Post button to report it.
Online Class
The Contemporary Couture Jacket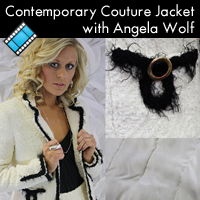 Online Class
All About Buttons and Buttonholes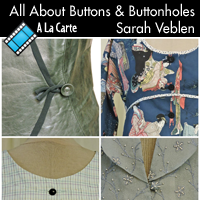 Simplicity 2053

by: sewing gen...
Review
SA Curve 5/8th ruler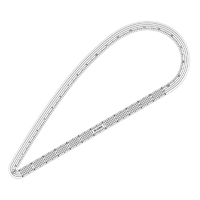 Pattern Details
Christine Jonson BaseWear Two - Straight Skirt, Taper Skirt, & Top with Options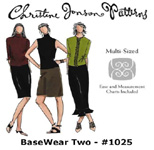 Pattern Details
Butterick 5616

by: Sue Parrot...
Review