stirwatersblue


Kansas USA
Member since 12/13/08
Posts: 5325
Skill: Intermediate
Body Type:




Date: 2/10/14 12:15 PM

I've been hesitant to try dyeing at home because of equipment issues. I'm hoping you guys can talk me through my concerns and give me some ideas on how I can make this work.

DH and I are hoping to dye some home dec fabric for a costume. It's a

heavy, drapey chenille

that's just

not brown enough

. The fabric is poly, and we're armed with packets of

idyepoly

(stovetop) and Tulip Liquid Dye (washer), both of which *theoretically* can be used to dye polyester at home. (We've seen great reviews/results with the idye poly, but Tulip info is more elusive.)

For the stovetop, I have a glass cooktop. Will that work? How big a pot do I need? I found a 21-quart enamel tamale pot on Amazon, but it's hard for me to visualize just how big that is (the biggest pot I own is 12 quarts).

This youtube tutorial

shows a decent-sized pot she uses to dye a pair of sweatpants and a pair of jeans at the same time, which seems like a lot of fabric to cram in there... but she doesn't give the size of the pot. We're thinking the best approach might be to rough cut the robe pieces first, instead of trying to dye yardage.

For the washer method... I have an ancient washing machine that takes FOREVER to fill (about 3 hours to cycle through a large load because of water issues). We're going to replace it this spring, but DH is reluctant to christen a brand-new washer with our first-ever dye project.

I've been avoiding learning how to dye because of the water/washer issues--but for this project we're not actually worried about splotchy results. Do you think it's worth trying, or will it be impossible to dye anything in those conditions? (The water comes in in a teeny little trickle. The plumber had me flush the pipes with CLR and run a large load empty, and it took over 6 hours just to fill the tub.) I'm also a little concerned about using the washer for rinsing the fabric after dyeing--which I think is a necessary step for either process, right?

...And while we're on the subject of NEW WASHERS, if this is something I want to continue doing, I read somewhere that you need a stainless steel tub. Is this true? I would prefer enamel, but would buy the stainless if necessary. (I have enamel now.)

Lastly (I think?), what's the best way to weigh the fabric? Can I estimate, or should we get a food scale?

Any other equipment advice?

Thanks so much!!

------
~Gem in the prairie

diane s


Oregon USA
Member since 8/24/02
Posts: 5173
Skill: Intermediate



Date: 2/10/14 12:33 PM

If you have any friends that go camping or have a turkey fryer, see if you can borrow a burner and do it outside.

large propane burner

We used one of these at work, when a dye needed a high temp.

For rinsing you can use a plastic garbage can or large rubbermaid tub and the hose.

------
My grandmother taught me to sew when I was 10, and I've been sewing ever since.

JKimes


Member since 11/4/05
Posts: 648
Skill: Expert/Couture



Date: 2/10/14 12:52 PM

I do quite a bit of dyeing, so hopefully I can help.

I have used iDye with great results--have never heard of the other.

You'll want good ventilation since it can be pretty smelly, and probably not that good to breathe the fumes.

You'll need to stir it frequently, and it may be hard to reach into a big pot (I use a step stool)

I would definitely cut the pieces out first to minimize the volume of fabric.

Keep in mind the weight of the pot once it is filled with water and fabric. I usually take the dyed fabric out and leave the pot on the stove until it is cool, but it will still be very heavy.

You should also rinse the fabric thoroughly after dyeing but before putting in your washer for a rinse cycle.

I agree with the other poster--using a camp stove has some definitely advantages--you can put it on the ground so you don't have as far to reach, and if you're in an area that doesn't drain to any sensitive water sources, you can pour out the pot right there. If you've done it right, there shouldn't be much/any dye left in the pot.

I can't speak to washer-dying since I have a front load and only do pot/bucket dyeing.

Good luck and let us know the results!

Juliette

------
Juliette near Austin, TX
Bernina 830LE
Bernina 350PE
Babylock Evolution
ElnaPro 905DCX
BabyLock Melody


Elona


USA
Member since 8/24/02
Posts: 9868
Skill: Advanced
Body Type:






In reply to stirwatersblue

Date: 2/10/14 3:44 PM

I just finished dyeing some linen in the washing machine, which made the process a lot easier.

The first thing to know is how much your fabric weighs. That is in fact

really

important for figuring out exactly how much dye and how much water you need to get the color you want. So, yes, you need a scale.

If you're dyeing yards of fabric, you need enough water to let the fabric swim freely. Except for very small pieces of fabric, I'd say the washer is the only way to go, because wrestling pounds and pounds of wet yardage to get it out of the way if you need to add more ingredients to the vat, or if you have to wring it out before the next stage in the process, is a giant PITA.

While in the washer, the fabric must be kept in near constant motion, and for me that was the biggest problem, because my maximum agitation time on any cycle is about 7 minutes. I had to keep a timer handy and jump up and down to reset the machine a lot to keep the agitation going for 20 minutes at one point and 30 at another.

But when you want the dye process to end, you have to empty the machine pretty briskly and get fresh, clean water onto that fabric! A lot of rinsing is necessary, and there's not much time for delay at this point, so your very poky old washer would not be good for that.

My current washer is barely a year old, with a nice stainless tub--which I prefer--and it handled this whole dye thing without any problems or staining, etc. My previous washer had an enamel drum, and I used Dylon cold water dye quite a bit in it without any difficulty, though I prudently ran a chlorine bleach cycle after using it for dyeing. The dye can tint enamel, though most instructions say that if the enamel coating is intact and not scratched, no dye should adhere permanently.

Since your fabric is poly, Tulip's dyeing instructions for the machine would be different in some ways. I'd suggest reading those instructions over a couple of times so you get a feeling for the material and time needed.

------
Elona

DolphinDancer30


Member since 9/9/03
Posts: 540
Skill: Advanced
Body Type:




Date: 2/10/14 5:41 PM

If you have enough fabric, you could test dye several small pieces experimenting with amount of dye and boil time.

Michelle T


British Columbia CANADA
Member since 8/24/02
Posts: 4906
Skill: Intermediate



Date: 2/10/14 6:26 PM

I have not dyed fabric, only wool either in the fleece or freshly spun.

With the dyes I used to use with wool I had to have dedicated pots, you could not use a dye pot to cook food in ever again.

With you old washer is it filling that takes forever or is the drain cycle really long too?

You could use a garden hose connected to your water heater and fill the washer from the top with the hose.

If it is slow to drain then that suggestion will not help.

------
Proud parent of a Dwight International School Honour Roll Student

Nikki


Maryland USA
Member since 4/8/02
Posts: 2669
Skill: Advanced



Date: 2/10/14 6:33 PM

How much yardage do you have? I use Big Pot (34 qt) on a propane burner, and it is hard to get an even dye on more than a yard or so of heavy fabric. Washing machines are best for large yardages.

My concern would be for maintaining adequate water temperature in the washing machine. Maybe you could heat up the water in your big pot and pour it into the washer. You'd have to do this repeatedly to fill it, a good propane burner (like a crab cooker or turkey fryer) works best.

------
mmmmm woooool

BrendaR


Virginia USA
Member since 6/13/13
Posts: 696
Skill: Intermediate



Date: 2/11/14 1:32 AM

To weigh your fabric, weigh yourself holding and not holding the fabric. The difference is the fabric weight. I'd recommend not using a pot of that size on the ceramic cooktop. I had an Amana for over 30 years which I loved, but the first time I ever tried canning something, the surface cracked. Later I read that canning and other projects that use huge pots/high heat are not approved when these cooktops are under warranty. Check your user manual just to be sure.



Member since 12/31/69



Date: 2/12/14 3:47 PM

While I haven't dabbled in dyeing lately there was a time when I did a lot. My advice? Do it outside. Use either a hot plate with and extension cord or better yet, that propane cooker already mentioned. Make sure all measuring items, stirrers, pots are dedicated to dyeing and nothing else. Mark them darkly and clearly with a permanent marker indicating "for dying only. No Cooking." When you stop using them for dyeing destroy so no one else can use them to cook in.

Good luck!
Printable Version
* Advertising and soliciting is strictly prohibited on PatternReview.com. If you find a post which is not in agreement with our Terms and Conditions, please click on the Report Post button to report it.
Online Class
Altering Jackets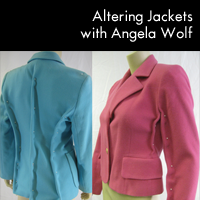 Online Class
Break your Serger Out of the Box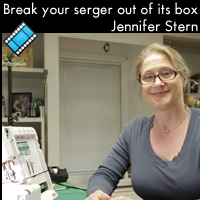 Vogue Patterns 1027

by: SewWil
Review
Simplicity 8809

by: Pattycraft...
Review
BRUSH FRINGE JACKET, a CD book by Kenneth King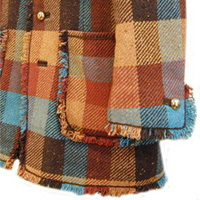 Pattern Details
Sew Chic Clara Bow Apron Pattern (ln102)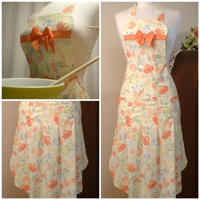 Pattern Details