rmusic1


Advanced Beginner
UNITED KINGDOM
Member since 7/3/10
Posts: 952

8 members like this.




Date: 2/12/14 4:49 PM

this evening I've been teaching my housemate how to sew her first dress. She's not done any dressmaking before.

The immediate good news was she is the same dressmaking pattern size as me, but without the height adaptations. Bonus! I know exactly how to help her modify the pattern.

We've gone through pinning, tailor tacks, pattern placement. Watching her try to line things up, explaining how to measure if its on grain. So many little things.

Seeing the nervousness on someone's face as they start cutting for the first time.

It's made me realise how more confident my fingers are, my dexterity has improved. Even things like hand strength when cutting through thick fabric. It's funny, as I am not someone who naturally was good at these things. It's only when watching someone else for the first time that I can compare.....

So to those beginners out there, I salute you. It takes guts and determination to overcome the feelings of clumsiness and uncertainty.

SewLibra


Intermediate
California USA
Member since 12/2/08
Posts: 710





3 members like this.



Date: 2/13/14 1:32 AM

Well said, rmusic1! Like anything else, sewing takes practice. With time and patience come experience and a more relaxed attitude as confidence grows. But the best thing is, beginners too can feel pride in creating something useful or beautiful even from the very first time. Especially if they have a sharing person like you to help them through!

------
SewLibra
Brother SB4138, Bernina 1008, Brother 1034D, Janome Harmony 9102D



LisaInAlabama


Beginner
Alabama USA
Member since 7/10/13
Posts: 798

2 members like this.




Date: 2/13/14 1:54 AM

You are so right! There are so many things involved that we don't even think about anymore. I've been teaching my husband to sew, a lesson every few days over the last month. So many things to understand about the sewing machine, when he can pull the thread and when he can't, how to guide the fabric. Just reaching for the presser foot lever or the handwheel, two things I do on autopilot, takes thought for him.

But I see him starting to think about fewer things and doing more with his muscle memory. He's still not confident, but he can go into the sewing room without me now and work until he hits a snag.

Today, I taught him to sew on the serger. It was already threaded, oiled, and ready to sew. I hadn't realized how many things you have to do at a sewing machine that are gone on a serger. Just sew off the fabric instead of lifting presser foot and pulling the project out. Guiding the fabric is easier with the multiple feed dogs. The needles don't come unthreaded if you accidentally bump or catch the thread.

After just an hour, he said he was starting to see how sewing might be relaxing.


I am so glad that most sewists, sewers, seamstresses, and tailors are so quick to share their craft. This is a warm and giving community, and passing along knowledge, skills, and a love of the craft is so heartening.


------
Beginner, maybe Advanced Beginner
I've been doing machine embroidery for 10 years, but I'm always a beginner because I'm always trying to things I don't yet know how to do!


UFOs completed in 2014: 5
Projects started recently completed in 2014: 6

wendyrb

Advanced
Member since 12/30/11
Posts: 3232





3 members like this.



Date: 2/13/14 2:30 AM

How fortunate your housemate is to have you! Wonderful that you are sharing your hard earned knowledge and love of sewing. That makes it so much easier to learn. I had a sourpuss Home Ec teacher and only learned to love sewing once I left her class.

Today I taught 8th graders to pin and cut their fabric for PJs. It was everything you mentioned and more. A few had washed their fabric, but "forgot" to iron out the wrinkles and crumpled selvages at home. Some had the pins with the points sticking out into where they would cut. Several had unpinned the pattern from the cloth without snipping notches. They are so excited to get going! It really is a joy to listen to their questions and to think about why I do things that have become second nature. It gives me pause for a moment and it's good to reconsider does that really have to be done that particular way. Would what they want to do work just as well? Or, well enough?

What a great experience for me too. And it's an honor to have them place their trust in me that they will end up with PJs they love to wear.

------
Always keep your words soft and sweet, just in case you have to eat them. Andy Rooney

Pfonzie- my honey Pfaff Creative Performance, Bernina 930 and 830, Evolution serger.

LisaInAlabama


Beginner
Alabama USA
Member since 7/10/13
Posts: 798





1 member likes this.



Date: 2/13/14 2:52 AM

That is so awesome! A teacher who thinks about things from both her own experience and from her students' perspective!

I wish I'd had you for my home-ec teacher instead of the lady who spent 2 weeks on face shapes and talked about boys the whole time.

------
Beginner, maybe Advanced Beginner
I've been doing machine embroidery for 10 years, but I'm always a beginner because I'm always trying to things I don't yet know how to do!


UFOs completed in 2014: 5
Projects started recently completed in 2014: 6

Sheseams


Advanced
Member since 4/22/09
Posts: 166





1 member likes this.



Date: 2/14/14 6:00 PM

The title says it all!

I am teaching a friend how to sew also, my thing is sometimes I have forgoten 'why' you have to do a thing (ironing open the seams). She will ask me whats the reason and I have to resist the urge to say 'because you are suppose to' . It takes me a minute to remember why, once or twice I had to look up the reason

She will say 'they said you do it like this' (setting in sleeves) and I am like 'oh yeah that's right' in my head, because I have develop my own niches and have to actually remember how to do it 'right' .

------
Keeping myself together one stitch at a time.

http://sheseams.blogspot.com
Printable Version
* Advertising and soliciting is strictly prohibited on PatternReview.com. If you find a post which is not in agreement with our Terms and Conditions, please click on the Report Post button to report it.
Beginners Guide to Dyeing Fabrics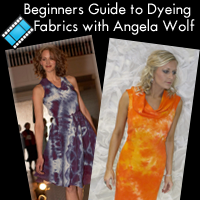 Put it on the Bias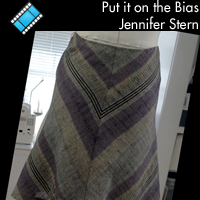 StyleArc Jasmine Pant

by: SueT
Review
Sewing Workshop Deja Vu Wrap Pattern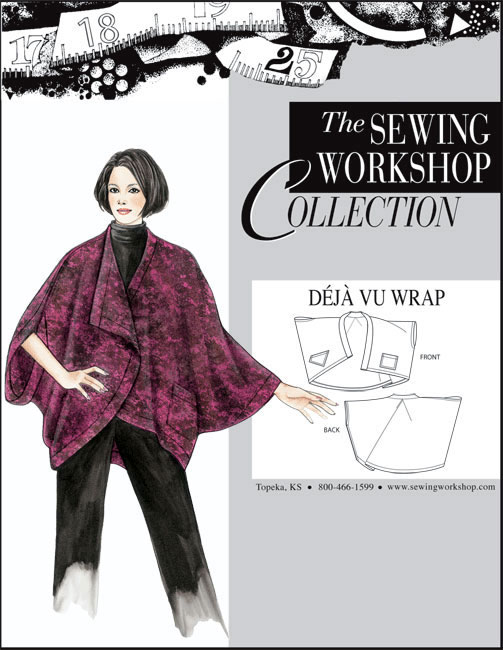 Buy Now
10 inch Serrated Edge Shears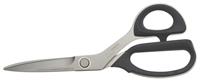 Buy Now
Contest Mini wardrobe Challenge

by: House of P...
Review