a7yrstitch


Texas USA
Member since 4/1/08
Posts: 6570
Skill: Intermediate



Date: 3/1/14 3:05 PM

Someone was pitching reusable bamboo paper towels on Shark Tank last night. Told the hubbie that they forgot to mention that bamboo supposedly has antibacterial properties. Googled and found this,
Bamboo Fabric Properties

It is hot and humid here, I'm always aware of how quickly a traditional thick cloth can mildew in the kitchen and try to get by that by mostly using HandiWipes. The bamboo paper towel presentation and the article got me to thinking of how many uses I could find for a fabric that tends to combat bacteria rather than collect it.

I'll be doing some more research. If there is other supporting evidence of the naturally antibacterial properties of bamboo fabrics I'll be using it around the house.

This may answer a question I had about bamboo fabrics for exercise wear. Some fabrics just aren't very 'delicate' smelling after a good workout in hot humid weather. I had wondered about bamboo fabrics. I'll be ordering fabric to try it out for gym wear.

Hubbie sometimes has facial skin problems so pillowcases might be a good idea.
Babies bibs?
One hundred degree day underwear?

Would appreciate any comments on bamboo fabric, experience, potential uses, reliable resources, care advice......

Thanks.

------
I have no idea what Apple thought I was saying so be a Peach and credit anything bizarre to auto correct.

ccris

Member since 10/27/05
Posts: 5517
Skill: Intermediate





In reply to a7yrstitch <<



Date: 3/1/14 6:39 PM

If they truly are, that's great. Did you read the comments? I'm questioning the anti whatever after processing, but the article IS interesting.

My son watched that program last night, too. He asked if I'd pay $12.95 for a roll of paper towels. I said, are you crazy? There must be a gimmick. Then he told me the towels were bamboo and could be washed 100 times, plus they're also bleachable. Very interesting, and I'm wondering if these "bamboo" paper towels are 100% bamboo, too. At any rate, I think I'd probably purchase a roll. I'm a mooch.

westmoon


United Kingdom
Member since 9/7/11
Posts: 729
Skill: Advanced Beginner

4 members like this.




Date: 3/1/14 7:29 PM

I read about this not too long ago. Most bamboo fabrics are apparently so heavily treated that any naturally anti-bacterial properties are lost in the manufacturing process. The US Federal Trade Committee stopped a lot of companies from making any advertising claims about antibacterial properties after tests in 2009. Also, for activewear, bamboo fabrics aren't as good at blocking UV light as other fabrics, so if you're outside in them for long periods of time in intense light you will get more exposure to the sun than cotton.

------
http://sewingnovice.blogspot.co.uk/
One woman. One sewing machine. One giant stack of fabric. What could possibly go wrong?

a7yrstitch


Texas USA
Member since 4/1/08
Posts: 6570
Skill: Intermediate



Date: 3/1/14 8:27 PM

Ccris, is your son another Shark Tank fan? I'd try that roll of reusable bamboo paper towels to see if it lived up to performance claims. HandiWipes cost $2.00 for a six count package and claim 20 reuses. They last a lot longer in our kitchen with two adults. They get microwaved in a cup of water for sanitizing and they dry fast. The bamboo product looks more absorbent so with 100 reuses, they should be a decent value.


Westmoon, thank you, I will slant my searches accordingly. I was hoping for feed back on the negative side so I could be looking at all sides of any information that was out there.

More importantly, Westmoon, thank you for the input on the sun protection. I have to stay covered up. All of my casual day time clothing has to offer sun protection. I hadn't even considered that aspect. Having had one chunk taken out of my back is enough, something preferably not repeated. Your input is especially important to consider for children's clothing.

Alright, seems best to limit information searches to organic products.

Thank you.

------
I have no idea what Apple thought I was saying so be a Peach and credit anything bizarre to auto correct.

ccris

Member since 10/27/05
Posts: 5517
Skill: Intermediate





In reply to a7yrstitch <<

1 member likes this.



Date: 3/1/14 9:47 PM

Ooh, organic bamboo searches........great idea, then again, second thought, shouldn't all bamboo be organic considering no pesticides, etc. are used because of it's inherent anti-microbial/bacterial properties? Third thought, it very well could be the organic manufacturers process the bamboo fiber sans synthetic chemicals, too. What a world we live in that requires us to research just about everything. The good thing is we have the internet at our fingertips to do it. Gosh, sometimes I pine for the more simple and ignorant days of yore. LOL Just read an article a few days ago that said bathing more than once a week was considered extravagant in the early 1900's. It also said most people only took a bath once a year in the 1800's, that sponge bathing was the norm. Oh, something else....I'm just vaguely remembering at the moment...something about frequent bathing/showering washing off good bacteria on our skin. That statement made me wonder if it's the reason people are so frequently ill with the flu, sniffles, etc.

Oh yes, my son is a Shark Tank fan! He fills me in on some of the more interesting inventions as I rarely watch TV. I usually only turn it on at night when I get into bed. It lulls me to sleep.

I've used the Handi-Wipes, if they're the ones I'm thinking of that are non-woven. I used to use them for Endust spray dusting. Now I just use a feather duster, no spray....got lazy in my old age.

I had a problem with dishcloths getting a musty smell a couple of years ago, but finally found the culprit. Believe it or not, it was my laundry detergent.....Dreft. I was using it for all loads because of it's mildness. Well, I don't know what's in Dreft, but when I changed detergents I had no more smelly dishcloths. Those dishcloths were bleached along with using the Dreft, too.



SewLibra


California USA
Member since 12/2/08
Posts: 895
Skill: Intermediate
Body Type:


1 member likes this.




Date: 3/2/14 1:11 AM

I have some bamboo dish towels in the kitchen I have washed over and over for two or three years and they are still in great shape. They really absorb moisture when I dry dishes with them and stay soft. Aside from fabrics, we are getting bamboo cabinets for our kitchen remodel. I love the look and the eco/green element of bamboo. (Well, aside from all the glue that's probably in the cabinets.) Try a garment and please report back! :-)

------
SewLibra
Brother SB4138, Bernina 1008, Brother 1034D, Janome Harmony 9102D



gramma b


USA
Member since 7/25/08
Posts: 3252

5 members like this.




Date: 3/2/14 9:21 AM

Many Drs. are saying we should ditch the anti-bacterial craze, good old soap and water are tested just as effective. Also tends to make us less germ-resistant, just as too many antibiotics do.
We were watching "Hell on Wheels" the other night and wounds were all doused with whatever alcohol products were on hand, then a drink of the same to forget the pain!

But, interested to hear what bamboo has for sewing compared to cottons--for wrinkles, coolness, wear.

Some of the new cheap microfiber cloths work for dusting and I like the new counter pads designed for drying items that don't fit in the DW.

ccris

Member since 10/27/05
Posts: 5517
Skill: Intermediate





Date: 3/2/14 1:37 PM

Oh yes, I stopped using anti-bacterial products several years ago, but the big problem is they're feeding antibiotics to our meat supply. Then we eat it. yuck Darn filthy CAFO's There's little agriculture......it's agri-business, unless you're eating organic, but the government is also trying to destroy organic farming. Many pieces of clothing (anti-microbial socks and underwear come to mind), and food contain nanoparticles (food labels don't have to disclose that info, either), Nanotech in clothing and food has never been proven safe. Some say it's the next asbestos as we're absorbing those particles through our skin, etc. It's a wonder how any of us survived without anti-bacterial hand soap, isn't it?

I also use the microfiber cloths for varying things. Love them for cleaning mirrors and windows, TV and monitor screens, too.........no streaks.

Too many products are nothing but marketing ploys, but the ads/commercials are so convincing. Obviously, there are some exceptions........microfiber cloths being one.



ccris

Member since 10/27/05
Posts: 5517
Skill: Intermediate





1 member likes this.



Date: 3/2/14 1:43 PM

Bamboo just might be THE fabric of the future. It's in it's infancy right now, but who knows all the uses we'll find for it. It might even replace a lot of cottons.

BTW (off topic).......how are you doing with your new Brother Simplicity? You've had it for over a month now, right? I've been watching for your review.

SewLibra


California USA
Member since 12/2/08
Posts: 895
Skill: Intermediate
Body Type:






1 member likes this.



Date: 3/2/14 2:05 PM

I love my machine and feeling a little guilty for not writing the review yet. Thanks for the reminder, and I think I will make it today's priority. ;-)

Edited because, I spent this afternoon stitching samples, taking photos, and a short video of sideways sewing. I went to write the review and I see no way to post photos or links to them. No one else has reviewed the SB4138, so I don't think a picture will show up at all. I'm really disappointed because I wanted to write a good review with photos.
-- Edited on 3/2/14 8:52 PM --

------
SewLibra
Brother SB4138, Bernina 1008, Brother 1034D, Janome Harmony 9102D


Printable Version
* Advertising and soliciting is strictly prohibited on PatternReview.com. If you find a post which is not in agreement with our Terms and Conditions, please click on the Report Post button to report it.
Online Class
Sewing with Slippery & Drapey Fabrics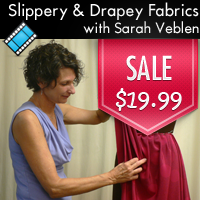 Online Class
Fun with Fitting - PANTS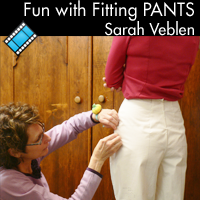 Sew Sweet Elizabeth Pleated Dress

by: SpitfireGa...
Review
Islander Sewing Systems Men's Classic Dress Shirt Pattern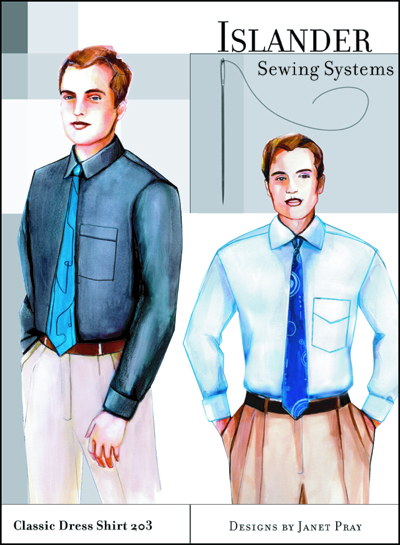 Pattern Details
Sew Liberated Flora Tunic and Twirly Skirt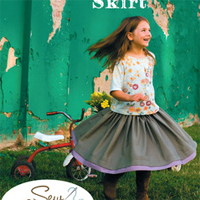 Pattern Details
J Stern Designs 0041W

by: dianelwils...
Review