DonnaH

Texas USA
Member since 10/1/03
Posts: 1945
Skill: Intermediate



Date: 3/27/14 5:40 PM

I have lots of UFO, some from the early 90s - including a "suit" that I will probably never finish. It has a short jacket with WIDE shoulders (well, it was 1990, and I'm petite, lol) and a lovely full-ish skirt (long, and just a touch wider than an A-line, maybe almost a half circle?). I bought the pattern because I have never liked the way I look in a pencil skirt. The jacket shell in finished (I may have re-purposed the lining fabric) and the skirt needs a hem and wasitband.

I also have a couple blouses from about 10 years ago (only a few seams sewn), and a plaid JJ blouse that needs new sleeves cut. I outsmarted myself trying a new technique that wasn't really appropriate for them, and they look awful. I do have enough extra fabric, just haven't done anything. I may finish my 2nd JJ before my first! It's my current project - hope to finish it this weekend for the fitted blouse contest. But I'm having an issue with my serger.

I have also discovered the joy of bags over the last couple years! Made some for a contest here, and then made a few more - for gifts. And last Christmas, I made fabric gift bags and hardly wrapped any presents at all! I have actually printed out a dozen or so different online patterns/tutorials for various bags to try over the next several months. My mom and sister have birthdays in May, so I need to get started! LOL
renren

Member since 7/20/05
Posts: 3818
Skill: Intermediate



Date: 3/29/14 5:14 PM

This thread caught my attention since I have a few UFOs to finish. Hmm, could I finish all the UFOs this year?

Here is my first UFO--a pair of gaucho pants using Simplicity 3800 and probably about 1 1/2 years old.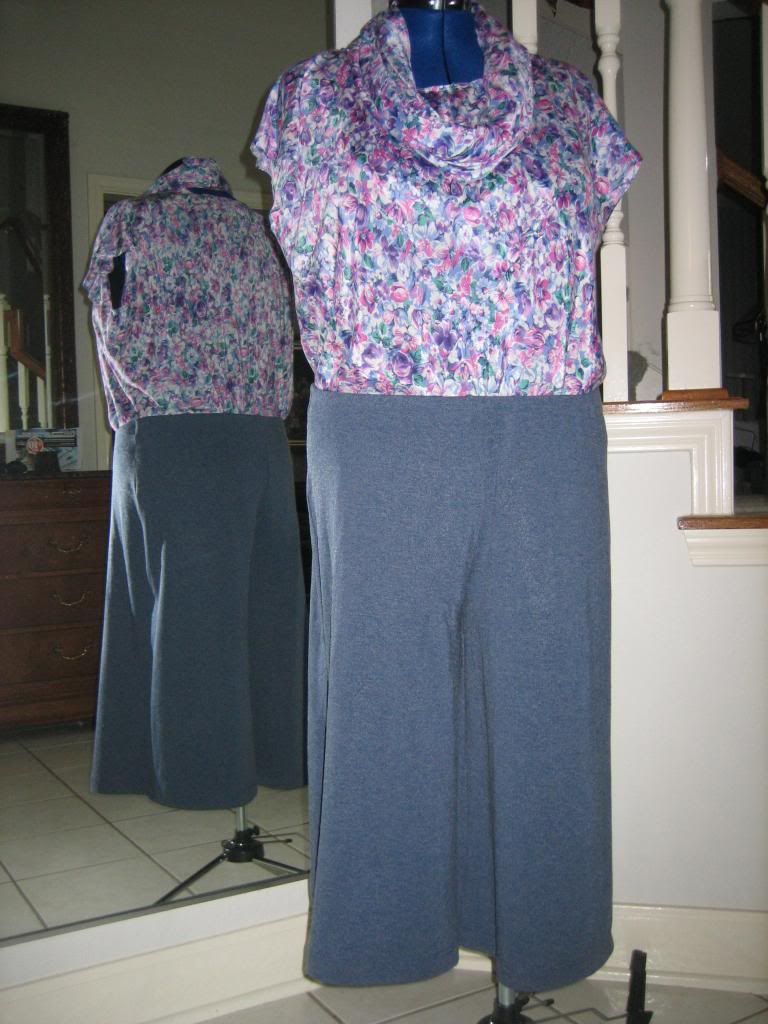 UFOs to FOs Count: 1



This morning I am working on UFO panties from 4/24/12, so almost 2 years living in the shadows.

Let's see how far we get with this.






THIS is KS 2908.









-- Edited on 3/30/14 12:37 PM --
------
ren

2015 (by month)
yardage out (11.125, 13.5, 0, 13.125, 12.625, 5.625, 11.5, 12.125, 11.875, 9.375, 2.5, 0) ytd 103.375
yardage in (9, 0, 0, 1, 0, 17, 6/13/x, 12, 0, 0, 0, 0) ytd 46 + x; sd/lin/gd/sb/fm/sw
projects (6, 10, 0, 12, 11, 3, 6, 7, 7, 9, 3, 0) ytd 74
UFOs out (1, 3, 0, 1, 4, 0, 0, 0, 2, 5, 0, 0) ytd 16
UFOs in (0, 0, 0, 0, 0, 0, 0, 0, 0, 0, 0, 0)
cuts of fabric used up (0, 2, 0, 3, 5, 0, 3, 4, 1, 2, 1, 0) ytd 21