lalalauren


AUSTRALIA
Member since 11/1/12
Posts: 43
Skill: Advanced Beginner



Date: 3/28/14 10:29 PM

Hi all!

I've done a bit of googling, PR searching and painstaking reviewing of the sewalong for Gertie's coat pattern (B5824), but I can't seem to translate other people's fit issues/solutions to how they might work for me, and so I'm hoping those smarter and more experienced than I might be able to "proof read" my muslin, so to speak.

Let me start with the pattern, if you haven't already seen it around the traps.





My muslin is a size 12, no adjustments apart from letting the side seam out 1/2" under bust to 1/4" at the waist. The skirt is not the one from the pattern, but actually an old muslin. I'm not worried about fitting the skirt, and I wanted to attach one to check the back waist length.

My measurements are: High bust 34", full bust 37", waist 27.5", hip 40". I usually have to adjust for full bust, short back waist, narrow shoulders, narrow upper back and large hips.

Edit: the pics from Flickr, wouldn't display, so here's a link to the set: B5824 muslin pics

At this stage I am thinking an FBA is in order because of the drag lines pointing to the full bust, but I am not sure how to go about reducing the bagginess at the back without restricting movement.

I know kimono sleeves do result in some folds under the arms, but generally the fit should be much better than what I'm getting.

Any advice would be so very appreciated. Thank you for reading!
-- Edited on 3/28/14 10:38 PM --

------
beaglesbakinganddressmaking.wordpress.com

renren


Member since 7/20/05
Posts: 3606
Skill: Intermediate



Date: 3/28/14 11:06 PM

I cannot help you directly but I can give you some information that may be of help.

I was watching Peggy Sagers' most recent webcast, Everyday Jackets, at silhouettepatterns.com. At approximately 53 minutes in she said that in the next webcast she would show us how to get a good fit with a kimono sleeve using her blouse pattern, #350, Stephanie's blouse.

The webcasts are free to watch and you can watch it live (they are biweekly as in every other week) and she posts them to her website so you can watch them as a rebroadcast.

Anyway, I suggest this as a possible resource for dealing with the kimono sleeve. Good luck, and perhaps some expert will come along in the meantime.



-- Edited on 3/28/14 11:10 PM --

------
ren

2015 (by month)
yardage out (11.125, 13.5, 0, 13.125, 12.625, 5.625, 0, 0, 0, 0, 0, 0)
yardage in (0, 0, 0, 1, 0, 0, 0, 0, 0, 0, 0, 0)
projects (6, 10, 0, 12, 11, 3, 0, 0, 0, 0, 0, 0)
UFOs out (1, 3, 0, 1, 4, 0, 0, 0, 0, 0, 0, 0)
UFOs in (0, 0, 0, 0, 0, 0, 0, 0, 0, 0, 0, 0)
cuts of fabric used up (0, 2, 0, 3, 5, 0, 0, 0, 0, 0, 0, 0)


lalalauren


AUSTRALIA
Member since 11/1/12
Posts: 43
Skill: Advanced Beginner



Date: 3/28/14 11:17 PM

Ren, thank you so much for that! I will definitely watch that webcast. I really appreciate your help!

------
beaglesbakinganddressmaking.wordpress.com

dollsntpartys

Member since 7/23/10
Posts: 5

1 member likes this.




Date: 3/29/14 3:39 AM

I was wondering if the pattern calls for shoulder pads? A 1/2" shoulder pad on each side would lift the coat so that the fabric at the back of the shoulder doesn't go into so many folds. Have you ever needed a sway back adjustment? Draw a line perpendicular to the grainline from CB to the side seam somewhere between the armhole and waist. Folded out a 1/2" at the center back and taper to nothing at the side seams. I also notice that the seam on the sleeve is not going down the center of your arm. It seems to be a bit too far back on your arm I think doing a forward shoulder adjustment would also help with all the excess fabric at the back. Moving that seam about 1/2" forward at the top of the sleeve would help. You will have to experiment with this seam as it should come straight off your shoulder and down the middle of your arm and not pull to the back anywhere. To start, find the circle on the top of the sleeve pattern that indicates the top of the shoulder and move it to the front about 1/2". You will have to add some tissue to that part of the pattern to draw this line to the wrist and the neck line Add your seam allowance. You will then remove this amount from the front of the sleeve pattern and add your seam allowance. You might have to tweek this seam a bit until it hangs straight. With a shoulder pad and moving the shoulder seam forward a bit, I think you will see a difference in how the back of the coat hangs. I also notice that the waist seam at the front of your muslin is sitting higher than your back waist seam. I haven't seen a drawing of the coat back and front to know if this is part of the design, but if the waist seam is to be level a full bust adjustment will fix that as it will provide more length in the front bodice over the bust so the waist seam will sit lower in the front, more in balance with the back of the coat. I always have to make this adj. myself and I always taper the new waist seam from the center front to the original side seam. I would recommend Sandra Betzina's book "Fast Fit, Easy Pattern Alterations for Every Figure" I have so many alteration books and I always find myself going to this one as her explanations are clear, step by step, great pictures, and like the title says, easy. These are some things to consider and I hope of some help. I can tell with just the muslin that this coat will look fabulous on you when your done. Good luck and I'll be watching for pics of the finished coat.

lalalauren


AUSTRALIA
Member since 11/1/12
Posts: 43
Skill: Advanced Beginner



Date: 3/31/14 8:30 AM

Thanks for your help, dollsntpartys!

I took your advice and put some shoulder pads in, took a horizontal wedge out of the bodice back, and tried to shift the shoulder seam forward 1/2". I'll post pics soon because I think there's still more to be done. I'm not sure how to go about it, but I think the underarm seam needs to be taken in as the folds at the back are very unflattering. I am not sure how much of this will be less of an issue in my fashion fabric, a medium-weight wool suiting, which might sit better than the muslin, but I'm not game enough yet to try!

I will persevere. Thank you!

------
beaglesbakinganddressmaking.wordpress.com

lalalauren


AUSTRALIA
Member since 11/1/12
Posts: 43
Skill: Advanced Beginner



Date: 3/31/14 9:14 PM

I've made some adjustments to the muslin and I'd love to get some opinions!

I moved the shoulder seam 1/2" forward on this side of the bodice. It looks a bit better, up until the elbow, and then I think I will revert to the original seamline.


This has the original shoulder seamline.



I note the drag lines around the bust are not as prominent once I unpicked the darts and shortened them. Perhaps I can get away without an FBA? Thoughts?



The back waistline is still not straight, so this will need some more tweaking, but that's no biggie.



The scrunching at the underarm is bugging me. I did take the seam in 1/4" of an inch and I didn't clip it, so I'm hoping that's the issue.


Any thoughts/direction/advice would be most appreciated! I have some gorgeous indigo wool coating (like the one in the Butterick picture!) and I found some perfect tangerine and white polka dot silk crepe de chine that would make a beautiful lining. I'm giddy with the prospect of getting started - just have to nail the fit!

Thanks, everyone!

------
beaglesbakinganddressmaking.wordpress.com

LauraTS


California USA
Member since 7/10/06
Posts: 2237
Skill: Advanced Beginner





Date: 4/5/14 2:12 PM

The wrinkles aren't going to be as obvious in the coating, of course, and you need some ease to move your shoulders and arms since it's a coat. I think your muslin looks quite good. Fix the back bodice length and waist seam issue and I think you'll be good.

------
I've moved! Visit my new sewing blog at http://chiralcraft.wordpress.com

Do you sew from KnipMode? Join us at http://groups.yahoo.com/group/knipmode_english/


a7yrstitch


Texas USA
Member since 4/1/08
Posts: 6652
Skill: Intermediate





In reply to lalalauren <<



Date: 4/5/14 2:18 PM

Guess you are heading into winter. Apologizing in advance if this seems like an obvious question. Are you fitting over what you will be wearing in the winter? Sweaters? Layers? Heavier knits?

------
I have no idea what Apple thought I was saying so be a Peach and credit anything bizarre to auto correct.

simplystitches

Member since 2/12/06
Posts: 1902
Skill: Intermediate



Date: 4/5/14 4:48 PM

I agree w/a7yrstitch. Try it on with the most layers you'll wear. Then there's the fact that thicker coating and lining will also eat up ease, and more than you'd expect!

When that's all said and done I think you may need the fba and more ease through the middle torso to waist.

Debbie

Nancy K


Member since 12/28/04
Posts: 8850
Skill: Advanced
Body Type:






In reply to lalalauren <<



Date: 4/7/14 6:31 PM

I think that you need more ease in the bodice. See that diagonal drag line in front? Also I think that you need to lower the underarms. You've got a lot of drag lines pointing to your underarms. I also think that you need to take out some more length in the cb bodice. The collar seems to be setting to far from your neck. I think that you need to alter for a forward neck, though I don't know how to do this, not being something I've dealt with.
You know you can continue to post projects to the Craftsy fitting class. It's not restricted to one garment or to the included pattern. She helped me get absolutely perfect fit in a coat.
-- Edited on 4/7/14 6:33 PM --

------
www.nancyksews.blogspot.com
Printable Version
* Advertising and soliciting is strictly prohibited on PatternReview.com. If you find a post which is not in agreement with our Terms and Conditions, please click on the Report Post button to report it.
Online Class
Serging Ahead with your 5 Thread Serger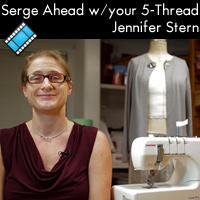 Online Class
All About Linings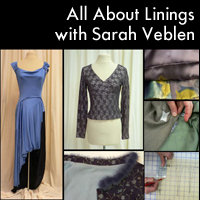 Butterick 5644

by: Barbara V
Review
Sew Chic Contance Dress Pattern (ln8404)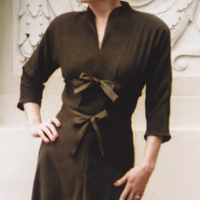 Pattern Details
You Sew Girl Sling Pattern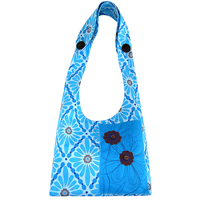 Pattern Details
McCall's 6552

by: Corkypompo...
Review