PeterT

Beginner
Member since 7/12/05
Posts: 40



Date: 7/12/05 6:30 PM

I live in a remote area where sewing classes aren't available. I've looked into books and videos that teach sewing and everything seems to be for women. I guess it's very unusual for a guy to be interested in sewing. I did come across a book on making guy's shirts but it wasn't for a beginner.

Any suggestions on how to start learning?



Debbie Cook


USA
Member since 4/11/02
Posts: 9730



Date: 7/12/05 6:39 PM

Although you're right about the target audience of most sewing reference materials, the actual sewing process and techniques are applicable to both genders' clothing so go ahead and get some books from your library on basic sewing skills. Then, as you learn to fit and want to branch out, you'll be reaady for that men's shirt book. Was it, by chance, Shirtmaking by David Coffin? He has a companion video for that book which is easier to follow along and will teach you valuable sewing skills too. He also has a pants book on CD, which is available for sale here on this site.

------
--
"I base my fashion sense on what doesn't itch." — Gilda Radner
http://stitchesandseams.blogspot.com

sosoatsewing


Advanced Beginner
Ohio USA
Member since 9/22/04
Posts: 1249





In reply to PeterT



Date: 7/12/05 6:47 PM

Peter, don't feel alone. There are several men here at PR who sew, though they don't gab on the boards as much as we women do. I can't remember his name for sure, but I think it's Luis??? In Canada, he makes awesome shirts and has made copies of RTW pants that look just like they came out of a high end shop.....Rollo, just made a christening gown for his grandson out of pieces of fabric from a bride's costume he made for his daughter years ago, I believe he also made his daughter' dress for the christening....Mr E, is retired and sews for his grand kids and friends....I'm sure there are others...
You couls start by making simple pajama pants, boxers, shorts, sweats, or a raglan sleeve type pullover top...

Men of PR let your voices be heard!
-- Edited on 7/12/05 7:49 PM --

------
Brother CE-500PRW, Singer 347,Singer 413, Singer 66, Singer 404, Singer 4622, Electrogrand,
Kenmore 158.17570, Kenmore 158.10400,
Viking Huskylock 901.... and several others

A seam a day
Keeps the blues away

AnneM


Intermediate
Massachusetts USA
Member since 7/30/02
Posts: 7088



Date: 7/12/05 6:52 PM

Welcome, Peter. For some reason that completely baffles me, few men sew unless they are professional tailors.

For any beginner, I highly recommend Kwik-Sew's Learn to Sew patterns. The instructions are designed for beginners, and it is helpful to have an actual project to work on rather than just discussion in a book. They have an elastic-waist pair of pants with pockets, and a sweatshirt, in this line that would be good places to begin. If you don't have a local spot to get Kwik-Sew patterns, you can get them from a number of spots on-line. (This site, Sewing Patterns.com, there is a Yahoo co-op, etc)

As Debbie said, the techniques are the same regardless of whom you are sewing for.

I noticed that here on PR they have a self-paced "Begin to Sew" class that sounds like it has lots of useful information. And it is reasonably priced. (NAYY, just like the sound of it.) (NAYY = not associated yadda yadda)

You might also want to pick up a basic reference book, such as Simplicities' Simply the Best Sewing Book, or the Reader's Digest sewing reference book. There are some other beginner focused books that would be useful.

Hope this gives you some ideas. Welcome to sewing.



------
With a great wardrobe that's still in the flat-fabric stage.

ryan's mom


Advanced
Member since 11/30/04
Posts: 4929



Date: 7/12/05 8:05 PM

Do you have a local Vo-tech school that offers Adult Ed classes at night? When I was in high school, I took the adult ed classes with my mother (had to get special approval back then because of my age!). They were pretty good, but awfully slow! I had already been sewing for a few years and the instructor taught it as an Intro to Sewing class. But I still picked up a few things and it was a good class for a beginner.

What about specialty sewing stores? Our Sew and Vac store offers a variety of classes in garment sewing, quilting, crafts, etc.

------
Big 4 Pattern size 12, RTW bottom: 6, RTW jacket 8, RTW top (no size fits me well!)
Measurements: 34 HB/36 FB (34C bra)/27.5/36 (and working hard to keep it that way.)
Machines: Sewing: Elna 760, vintage Kenmore Model 33 (1967), Janome Gem Gold 3. Sergers: Babylock Imagine and Babylock Enlighten. Embroidery Only: Janome 300E. Coverstitch: Janome CP1000. Straight Stitch: Janome 1600P.

If you think your sewing is better than everyone else's around here, get out of my way b****. I hate sewing snobs.

My blog: www.phatchickdesigns.blogspot.com

keric


Washington USA
Member since 1/31/05
Posts: 1168



Date: 7/12/05 8:24 PM

I agree that the Kwik Sew patterns and books are probably going to be your best bet! Kwik Sew offers a ton more guy patterns than the Big 4 (Simplicity, Butterick, McCall's, Vogue) Also, you can check out the more generalized sewing books. Someone mentioned the Reader's Digest book, which I love, and there's also the Complete Photo Guide to Sewing. Both are great, and will teach you a lot!

Aside from that, welcome to PR (this place is FABULOUS..for guys too!), and I've got to say I'm highly impressed that you want to learn how to sew! It seems like such a lost art today, but even more so for men!

Keri

candyo


Intermediate
Florida USA
Member since 3/6/03
Posts: 1638



Date: 7/12/05 8:43 PM

Yay, another male sewer! I personally love Sewing for Dummies- great book. But this is the best place to learn to sew. We're here for you!

------
Nikki Medved
My blog:
http://subversivesewer.wordpress.com
Visit my pro-sewing store!
http://www.cafeshops.com/sewingdiva


PeterT

Beginner
Member since 7/12/05
Posts: 40

2 members like this.




Date: 7/12/05 9:10 PM

Thank you all for the suggestions and the welcoming encouragement. It makes sense that sewing techniques and principles will be mostly, if not all, the same for both women's and men's clothes. I just wish there were some, uh, more manly sewing books.

PhyllisC


Advanced
Massachusetts USA
Member since 8/2/02
Posts: 2006





In reply to PeterT



Date: 7/12/05 9:22 PM

Peter - remember too that men invented bespoke English tailoring!

I would also do a member search here on PR to see who's in your vicinity - I'm sure they'd happily help you connect with lessons or a teacher.

My brother does some sewing from time to time....he's also an electrician on the side, works as an air traffic coctroller and has 3 children and three step children!

Phyllis

------
Sewing = Fashion
http://coudremode.com/

Luck happens when preparation meets opportunity.


mamakooz


Intermediate
Tennessee USA
Member since 4/14/04
Posts: 579



Date: 7/12/05 9:22 PM

I bought my used serger from a man! I misstakenly thought it belonged to the lady of the house, but he set me straight!My son got into a little trouble at school this last year and they put him him sewing class as some sort of weird punishment they have for boys who act up in class. He made an A for the semester, turned out he was a natural even if he didn't want to admit it!

------
Mary
Printable Version
* Advertising and soliciting is strictly prohibited on PatternReview.com. If you find a post which is not in agreement with our Terms and Conditions, please click on the Report Post button to report it.
Restyling with Exposed Zippers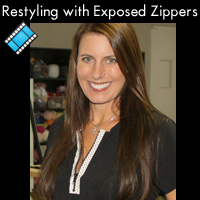 Sewing Facings and Developing Facing Patterns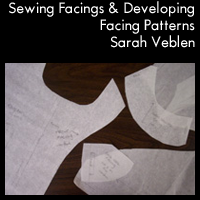 Butterick 5811

by: DD1104
Review
Angela Wolf 1123

by: Ann's Fash...
Review
The Whimsy Bag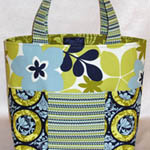 Buy Now
You Sew Girl 75mm Purse Frame Purse Pattern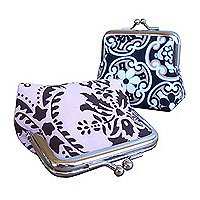 Buy Now