HanPanda


USA
Member since 4/27/08
Posts: 1334
Skill: Intermediate
Body Type:


2 members like this.




Date: 4/10/14 11:40 AM

I've come into a truly lovely windfall () of beautiful fabric recently. As I now have enough fabric to last me through the summer and then some, I'm looking for patterns that are classic, young, and fun. Mostly skirts, dresses, and tops...I have plenty of pants for now.

I'm in my mid-20's, but I don't think I'm particularly fashionable. I like classic lines, flowy and twirly and A-line skirts, some modern lines,, things that hit at or around the hips (rather than waist high), close fitting, clean lines, solid colors...TBQH, things I can buy at Gap or Express or Zara or J.Crew. (I don't shop often but I think I have shopped there?) I have seen clothing in those stores that inspired me to sew, but after forgetting the thing I liked, cannot find patterns that inspire me that I would reasonably wear or want to have in my wardrobe.

I have such trouble being inspired by the patterns I find though. It seems there are plenty for kids, teens, infants, adults...I know, technically I am an adult, but I feel awkwardly in this space between "average/real adult person" age and looking and feeling my age. I know fabric choice has a lot to do with whether a patteen becomes "too" old or toung, but I have trouble imagining patteens in a fabric.

I like sleeves because I get cold...I feel like s'ghetti straps are not old enough, but all sleeves all the time is too old. I like skirts, but feel self concious/trying too hard if they're shorter than knee length. Does that all make sense?

I typically buy SBMVK because they're affordable (sales) and locally available. I like the IDEA of indie patterns, but haven't seen anything that I "omgMUSThave" that justifies the extra cost (and the printing/taping issue...blergh!) Am I missing "the point" here? Does anyone have advice or suggestions?


Fwiw I feel really awkward phrasing this. I really hope no one takes it in a negative way. I just am looking for help and advice <3

------
2015 In: 36 yards
2015 Sewn: 25.5 yards
2014 In: 99.75 yards
2014 Sewn: 80.5 yards

I'll try anything once :)

Please excuse my typos...sometimes it is harder to go back and edit on mobile than it is worth!

clotheshorse


British Columbia Canada
Member since 3/24/10
Posts: 811
Skill: Intermediate





5 members like this.



Date: 4/10/14 12:12 PM

I think it can be difficult to be inspired by patterns, no matter what your age is. I find most pattern photos are poorly done, using terrible fabric that is very frumpy and uninspiring. Some people do have a knack for seeing past that. I don't so I look at the technical drawings and by far the best thing I've done is a pinterest board. That way I have all my favourite looks in one place and I can use that to decide what I want to make and then shop for the most suitable patterns.

a7yrstitch


Texas USA
Member since 4/1/08
Posts: 6578
Skill: Intermediate





5 members like this.



Date: 4/10/14 12:53 PM

Add these considerations when looking at patterns.

Analyze sale patterns for components - great sleeves, stylish lines within a bodice, basic lines that can easily be added to.

The Vogue wardrobe patterns, a seemingly diminishing category, often have some hidden gems. Consider investigating one new Indie pattern company a week. Hunt it down, look over their patterns and then check out reviews and online images to see if you are still interested.

I made the jump to Style Arc by purchasing basics that could be easily changed up for different garments; different necklines, cardigan/pullover style, shell/tunic/dress/length.

Give yourself a break on things like skirt length and 'trying too hard'. I was far too restrained, and, why? I remember my guys being appalled when I ran in to pay for gas after an exercise class in tights, leotard and a thigh length coverup. Now I see leggings and little tops everywhere.

You can be free in your choice of clothing and self expression and still be dignified and - if it's relevant to you - ladylike.

Try a little sleuth shopping. A good target might be a just right shorter-than-you-are-used-to skirt that would be cool and easy to wear for the summer. There is a perfect length; one that is easy to stride in, feels good, feels cool and keeps your bottom and back of legs covered when using mass transit and sitting on park benches. Whatever your target garment is, analyze it, draft a pattern or alter a near to that design pattern. Add whatever makes it your own and create it in two or three basic colors.

This skirt, V1247, perhaps without a waistband and adjusted to your desired length looks like a great summer skirt. Skirts with princess seams also make up nicely into shorter lengths. They tend to stay put even when you don't.

I understand about your desire to dress appropriately for your age and stage in life but try to keep some light heartedness about it.

Thinking about all the 'cheap' looking things I have noticed lately, sleuth shop beyond your budget and scope out details that add sophistication while still maintaining a youthful look. Your 'ace' is that quality always adds sophistication and you can supply that element yourself.

-- Edited on 4/10/14 12:54 PM --

------
I have no idea what Apple thought I was saying so be a Peach and credit anything bizarre to auto correct.

lindawantstosew


Maryland USA
Member since 2/5/14
Posts: 57
Skill: Intermediate





Date: 4/10/14 1:00 PM

Oooh, congratulations on your fabric windfall! That is great.

I think you did fine expressing yourself. I was surprised to see a "twentysomething" say what you said, but also, I agree with the previous reply. It can be hard to be inspired by patterns. I am a mature woman, but when I browse patterns, my eye is always drawn first to the fabrics, which I've found difficult to replicate. It DOES help to look at the line drawings. Still, I'm very influenced in my tastes, by what I see in stores, and I think that's kind of what you were saying about Gap etc.

Have you considered sitting with one of the swaths of fabric you received, and maybe doodling on a piece of paper, either words and/or drawings, and seeing what you come up with? I know, there is still the problem of locating a PATTERN that embodies your ideas. But maybe that would help.

I am with you about indie and printed patterns. You're in DC, and I'm in MD, both of us I would guess live where we DO have access to sources of printed patterns. I also have a collection of patterns bought years ago, that I really like. (My challenge mostly is that they are smaller sizes than I am, today, so I am scheming about how to best use them!).

I don't "need" any more clothes, really. So my sewing is mainly as a hobby or pass-time, and as an outlet for some of my creativity. But I DO love to clothes shop, I admit it (and not only snoop-shopping).

What about drafting your own?

------
Garment sewing fan sewing on a Viking 1100

Doris W. in TN


Tennessee USA
Member since 2/9/04
Posts: 8844
Skill: Intermediate





1 member likes this.



Date: 4/10/14 1:06 PM

I have not bought a new pattern for myself in years due to lack of inspiration. What I have learned, however, is to take a TNT (tried 'n' true) pattern aht fits and works, and change the details and/or design elements. Same jacket pattern, but different front (zip-to buttonup-to v-neck). Same with skirts. I have a basic A-line skirt pattern and a basic pleated trouser skirt pattern. I can add side seam pockets, slash pockets, whatever. I hope this helps.

------
iPad's auto-correct is my enema.

minggiddylooloo


Member since 5/17/05
Posts: 2526
Skill: Intermediate
Body Type:




Date: 4/10/14 1:20 PM

Han: Have you taken a look at Style Arc patterns? Or perhaps some of the European pattern magazines like Patrones and La Mia Boutique? If I'm sticking around I'd be happy to lend you some of these from my pattern library. I'm still in the process of digitizing my magazines so I can throw out the physical copies and keep the pattern inserts, I can send you some line drawings from issues if you're interested. Just let me know.

------
I'm finally a blogger!
sewming.blogspot.com

michellep74


Washington USA
Member since 7/19/07
Posts: 3224
Skill: Intermediate
Body Type:




Date: 4/10/14 1:24 PM

I second taking a look at StyleArc for current RTW styles with RTW fit. Their styles are "grown up" without being matronly.

Their patterns cost a bit more, but the pattern paper is durable, many of the styles are ones that you can make again and again.

------
--Michelle

***
Blog: http://happilycaffeinated.blogspot.com/


GatorDenise

Member since 9/9/10
Posts: 187
Skill: Beginner





1 member likes this.



Date: 4/10/14 1:24 PM

HanPanda, I don't think it's just your age! I am 40-something and plus sized and I have similar disconnects. For me, I do ok with inspiration from patterns, but have difficulty matching fabrics to patterns. I'll have a pattern I'm dying to make, but can't find a fabric in my stash or at Joann's that seems suitable. Or I'll have a fabric I love, but none of my literally hundreds of patterns seems *quite* right for it. Or, the styles I am drawn to are completely wrong for my big-busted, big-hipped body that has mysteriously sprouted a stomach and butt in the last few years. And the patterns that actually come in my size are mostly awful!!

I'm just venturing into online fabric shopping, but I'm really put off by the inability to feel and touch, and to see the overall effect of several yards of a print versus an 8x8 inch swatch. And paying shipping! :-P

You're not alone!!

Denise

kattaus09

Member since 8/12/08
Posts: 23
Skill: Intermediate





2 members like this.



Date: 4/10/14 1:34 PM

I'll chime in as someone in your demographic...mid-20's and I live in the DMV. I hear you on finding styles that are applicable to our age group, especially now that I'm working on building a professional wardrobe.

Have you tried Burda? You can pick up single issues at G Street (call ahead first though, they tend to sell out quickly) and they might push you more in the direction of the stores you listed. I used to stick to the Big 4 but with the sale prices increasing it's just as cost effective to purchase a Burda if you'll make several things in the issue. On a grad school budget I don't have it in me to purchase a bunch of indie patterns, and usually I can find something between the Big 4 and Burda that has similar lines.

If you take a closer look at what J. Crew and Zara are offering they tend reuse simple styles, so once you do find a pattern that you like you can typically knock out a few different garments from the same pattern.

PattyE


Michigan USA
Member since 9/7/10
Posts: 2153
Skill: Intermediate
Body Type:


1 member likes this.




Date: 4/10/14 1:52 PM

I second looking at Burda. And I know the whole printing/taping thing can be a roadblock. However I have learned to look at the diagram of the pieces and just print the ones I need, and then tape and trace one pattern piece at a time. You can do it on an average-sized table, and I really think the pieces come out more accurate because you're not taping 60 pages together.
Good luck!

------
Stash: 187.25 yds. @ 05.27.15
Printable Version
* Advertising and soliciting is strictly prohibited on PatternReview.com. If you find a post which is not in agreement with our Terms and Conditions, please click on the Report Post button to report it.
Online Class
Beginners Guide to Dyeing Fabrics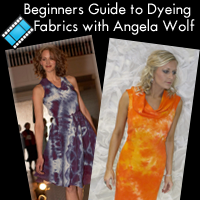 Online Class
Sew a Designer Unlined Jacket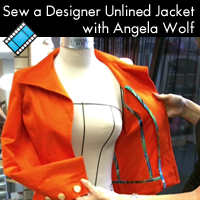 StyleArc Robin Top

by: clothingen...
Review
J Stern Designs Khaki Pants Pattern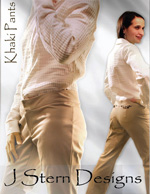 Pattern Details
Favorite Things Ballet Slippers Pattern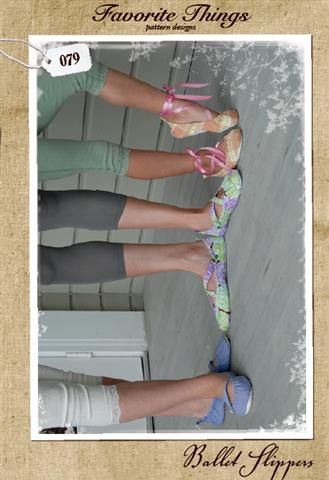 Pattern Details
Butterick 5313

by: michalklim...
Review