LynnRowe


Advanced
Member since 3/9/09
Posts: 9419

5 members like this.




Date: 5/13/14 11:09 AM

"Very Exclusive" in that it appears only 4 of us on PR own this machine.

My beautiful little girl Georgia B560 so often gets forgotten; when I posted photos of my 9mm machines' straight stitches, I'd forgotten to post hers. When people talk about the Bernina 5 series, the B530, B550 and B580 usually get all the attention.

So this is for you, Georgia...your very own Play Club thread!


I would love if any B560 owners want to pop in and share info and photos on life with their B560.

First, Georgia's story; a dealer called me and asked if I'd be interested in adopting a B560 when they arrived at the store. The deal offered was just way too good to pass up, and as my B530, Pal, was wanting to travel up north and had a wonderful new home already chosen, the timing was perfect. It was a long trip for Georgia, and she was exhausted by the time I'd driven down, picked her up, and got her home.

This is the first known photo of her:



She loves me;




The B560 is a "regular size" machine, as all of the 5 series machines are. Unlike her cousins the B530 and B550, she has a wonderful color touch screen. She even has 12 different screen backgrounds, including patterned ones, to choose from. Her big cousins in the 7 series only have 8, and none patterned.

I'll try to get some better photos (hah, chance would be a fine thing!), as she currently is favoring the grey patterned screen, which is beautiful with my grey & silver decor, but here she is wearing the blue patterned background;



The B560 comes with the option to add an embroidery module. Georgia has hers, but I admit it's not been out of the box yet.

I love the travel bags that come with the machine & embroidery unit. Very modern silver & black. The Bernina website and manual shows the old blue carry case for the embroidery module, but it's actually the matching silver & black. The down side, there's no padding in the embroidery module case.

Georgia and her siblings dozing;


I've recently been playing with Georgia's stitches and will post photos this weekend. She's a 9mm machine, and does a wonderful straight stitch, with absolutely perfect bobbin stitches.

More to come soon! (like it or not)

------
I heart Woo (HimmyCat). Until we meet again, my beautiful little boy. I love you.

Maia B


Advanced Beginner
Illinois USA
Member since 10/27/10
Posts: 4798

1 member likes this.




Date: 5/13/14 11:17 AM

I'm a big fan of yours, and Georgia too ;). If I had any reasonable excuse to buy another sewing machine (or even no excuse, but fewer unavoidable expenses), I'd go for a gorgeous 560.

So I'll be eagerly awaiting more pics and posts from lucky 560 owners. I think the 560 might be an under-appreciated star in Bernina's current line-up.

It's good to hear from you, Lynn. Hugs!

------
🌸 Plenty of machines, mostly Berninas 🌸

JanyceR


Beginner
Member since 2/3/07
Posts: 1683

1 member likes this.




Date: 5/13/14 11:23 AM

Oh - I want one of these, I really do! As I have said before I have the bobbins, lol! I simply have too many machines already, and cannot even think of another one. But looking forward to hearing more from all you lucky owners!

------
Bernina 880, Bernina350SE,



Learn To Sew


Advanced Beginner
Member since 4/12/05
Posts: 12271

3 members like this.




Date: 5/13/14 12:02 PM

It's good to see you posting again. I want to see her stitches as much as everyone else does.

------
Bernina 630, my much loved main machine
Bernina embroidery module
Pfaff 2036 my back up & travel machine
Babylock Molly, mechanical
Bernina 1200DA serger
Unique Sewing Cabinet 450L

LynnRowe


Advanced
Member since 3/9/09
Posts: 9419

4 members like this.




Date: 5/13/14 12:22 PM

Are you guys sure you wanna be reading this thread? You'll end up adding another machine to your flock...just sayin'...

I did do my first-ever "FMQ" on Georgia last weekend, just for a minute to see if anything actually exploded (nothing did, whew!) I gotta admit, it was kinda fun! I think I'm going to try more of this FMQ stuff. After some (years of) practice. Especially curves...they are not easy! I like points better, anyways. Heh.

No laughing! Ok, laugh. But only a little bit, k?







------
I heart Woo (HimmyCat). Until we meet again, my beautiful little boy. I love you.

Patti B


Intermediate
Member since 9/29/02
Posts: 2454

2 members like this.




Date: 5/13/14 1:30 PM

Lynn, my trusted Bernina gal loves this machine so I am interested in your experience with Georgia.

------
Patti

R-r-r-ripping my way to fitting success


SouthernStitch


Intermediate
Member since 8/24/02
Posts: 10445

1 member likes this.




Date: 5/13/14 1:37 PM

Hey, NOT bad at all!! Georgia is the one Oz is infatuated with. As much as I adore the 560, it just isn't going to happen! I have NO money this year to do such a thing, but I can enjoy your Georgia by following this thread.
I sure hope the others with this machine chime in.
What was that??
Oz: It's cruel to let Lynn be lonely on this thread, so you need to go get all of us a 560!
Me: Shut UP, Oz!!!! I love you, but will not tolerate this manipulation. Throws cover over his head and huffs off.


------
Bernina 780, and 530
Juki TL2010
Babylock Evolution
Singer 403a

When life gives you green velvet curtains, make a green velvet dress.

wendyrb

Advanced
Member since 12/30/11
Posts: 3388

5 members like this.




Date: 5/13/14 1:51 PM

Lynn, the last time you really raved about a machine- the PCP, I was shopping and bought one. A B560? Not likely since I'm so boringly monogamous with machines even more so than with hubby (oooooo that reads very badly- to clarify- I had a Bernina 830 for 4 decades before my PCP Pfonzie swept me off my feet; about hubby- we've only been married a relatively short 31 years. I'm not bragging- he's a lovable handful, oh well.)

I digress, although it's unlikely I'll get a B560, but it doesn't matter. If you, Miss Lynn, had a thread about the Yellow Pages I'd read every post. No joking, but please don't goooooo there! Thanks.

------
Always keep your words soft and sweet, just in case you have to eat them. Andy Rooney

Pfonzie- my honey Pfaff Creative Performance, Bernina 930 and 830, Evolution serger.

LynnRowe


Advanced
Member since 3/9/09
Posts: 9419





1 member likes this.



Date: 5/13/14 2:11 PM

Panzy remains my #1, and he knows that.

But I do really like the B560. The machine reviews section doesn't have enough space to really REALLY review any machine. And other than with Panzy, I tend to be lazy and not explore EVERY option my machines have, which is something I want to change. My goal is to know everything about each of my other machines...and I'm starting with the lady Georgia.

I'll be comparing & contrasting with my other machines in techniques, features etc, so hopefully it'll be of some use and/or interest to non-B560 owners as well.

PS: Glad you clarified; you had me concerned there for a sec, public forum (ie a hubby could read it).

------
I heart Woo (HimmyCat). Until we meet again, my beautiful little boy. I love you.

quiltingwolf


Intermediate
Member since 12/15/02
Posts: 6737





4 members like this.



Date: 5/13/14 3:45 PM

Lynn you really should start your own blog. I can't imagine the great stories we would hear about.

------
quiltingwolf.blogspot.com
Printable Version
* Advertising and soliciting is strictly prohibited on PatternReview.com. If you find a post which is not in agreement with our Terms and Conditions, please click on the Report Post button to report it.
Sew a Designer Unlined Jacket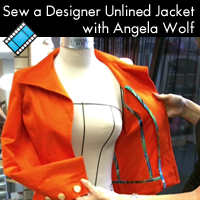 Fun with Fitting - PANTS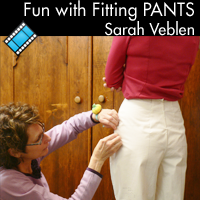 Other Pattern Magic #3

by: pegsewer
Review
Jamie Christina Honey Girl Dress and Top Pattern (JC304HG)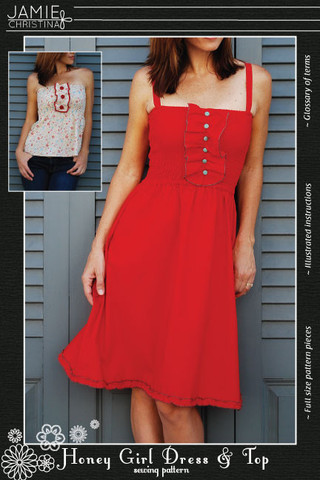 Buy Now
Petite Plus Patterns Easy Wrap Dress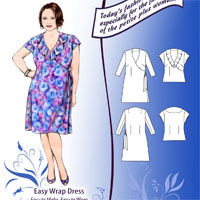 Buy Now
Butterick 4896

by: Ms. Monica...
Review