SewPaula


Missouri USA
Member since 2/18/04
Posts: 490
Skill: Advanced Beginner
Body Type:




Date: 5/17/14 8:00 PM

I would like to ask an opinion of those experienced in teaching sewing to teens. I am a 4-H project leader for our local club and have been asked to work with one one of the more advanced sewing project members to teach her to use a serger. She wants to do a hoodie for the fair (pull over, no zipper, waist drawstring). I was asked to work with her because she wants to use a serger to make the hoodie, but the regular project leader doesn't use one.

I have two sergers: a Babylock Imagine and a Brother 1034D. I have been trying to decide which machine I should use to teach her. I am torn because the Imagine is so easy to thread and has the automatic tensions and using it would remove those frustrations. However, I also think it is important for her to learn both how to thread the machine manually and how to adjust the tensions.

I would appreciate your opinions. I am also open doing both: teaching her to thread and adjust tensions, but also letting her sew on the Imagine.

Thank you!

------
If I were a sewing machine, all I would have to do is lift up my foot and all my tension would be gone.

Sewing with my lovelies: Pfaff Performance 5.0, Pfaff Ambition 1.5 Kenmore 385.19365, Babylock Imagine and BLCS, 4 Brothers (PE150, PE770, 1034D, 2340V), and a chorus of vintage Singers

dmh1


North Carolina USA
Member since 1/13/13
Posts: 1936
Skill: Intermediate
Body Type:


4 members like this.




Date: 5/17/14 8:10 PM

This is sort of like asking whether you teach a teenager to drive a car using a fairly new BMW or a 1998 Honda civic, LOL! My parents taught my brother and I to drive using an older car (which my brother tried to drive into a canal during one of his lessons, haha). All joking aside, I think she'll get more out of the lesson on the more basic serger. Plus, that's probably a more realistic machine for her to be using. Most kids won't have access to a Baby Lock machine unless one of their parents is an enthusiastic sewist. It might be nice to show her the technological possibilities of the nicer machine, but I think she might get more out of the lessons, and appreciate the nicer one more, if she has to use the more basic model.

------
Michelle


JanyceR


Colorado USA
Member since 2/3/07
Posts: 2076
Skill: Advanced



In reply to SewPaula

5 members like this.



Date: 5/17/14 8:32 PM

The Brother would be best in my opinion. I agree with the car analogy. I made sure all my children learned to drive a manual transmission - just in case they ever had to. And with a serger it is likely that she will be using a manual machine if she continues sewing.

------
Bernina 880, Bernina 630, Bernina 820, Bernina 1150MDA, BLCS-2



ryan's mom


Member since 11/30/04
Posts: 5472
Skill: Advanced

5 members like this.




Date: 5/17/14 9:12 PM

I'm in the minority I guess. Teaching how to thread it is one thing, if they have to actually do it, that's quite another. I vote to make them a Babylock fan for life and go with the Imagine.

Life is too short to have to manually thread a serger. I only do it when I have to teach others how to do it in a class after buying a machine. I feel the same way about sewing machines though. When my girls were young and they were taking sewing classes, they learned on my computerized Janome machine which was a pretty fine one. Then they'd fight over who was going to use the store mechanical during class on any given day.

Introduce them to an Imagine, and they'll love to serger. If they have to do it on a mechanical after that, they'll know the difference, know what's out there, and know what they want.

As for the car analogy, I can drive both stick and automatic. My husband, however, can't lol. He will never consider a car with manual transmission. Not an option

. It's automatic all the way.

Actually, teaching her how to use both would be best. Then let her pick the one she wants to use. I'm betting she's going to choose the beautiful BL

.

-- Edited on

5/17/14 9:31 PM

--

------
Big 4 Pattern size 12, RTW bottom: 6, RTW jacket 8, RTW top (no size fits me well!)
Measurements: 34 HB/36 FB (34C bra)/27.5/36 (and working hard to keep it that way.)
Machines: Sewing: Elna 760, vintage Kenmore Model 33 (1967), Janome Gem Gold 3, Singer Model 99, Singer 221/Featherweight, Bernina 1630. Sergers: Babylock Imagine and Babylock Ovation. Embroidery Only: Janome 300E. Embroidery/Sewing Combo: Brother Dream machine. Coverstitch: Babylock BLCS. Straight Stitch: Janome 1600P.

My blog: www.phatchickdesigns.blogspot.com

diane s


Oregon USA
Member since 8/24/02
Posts: 5226
Skill: Intermediate

1 member likes this.




Date: 5/17/14 9:54 PM

I would use the one with the speed control. I used to teach teenagers sewing, and I still remember the girl who veered off the SA into the body of her garment.

------
My grandmother taught me to sew when I was 10, and I've been sewing ever since.

PattiAnnJ


Ohio USA
Member since 12/3/06
Posts: 9220
Skill: Advanced

5 members like this.




Date: 5/17/14 11:51 PM

Take the Brother. Manual threading/basics are important and you can't call triple A at 2 am for a service call.

------
OLD CHINESE PROVERB: I HEAR & I FORGET; I SEE & I REMEMBER; I DO & I UNDERSTAND.


LynnRowe


Member since 3/9/09
Posts: 11276
Skill: Advanced

3 members like this.




Date: 5/18/14 3:05 AM

Babylock Imagine.

You want students to want to continue learning how to serge. Why present them with the hassle and frustration of manual threading and thread tension adjusting first?

Sergers are tending towards auto threading now, and when BL's auto tension patent expires, that'll be the trend, as well.

Kids in particular tend to have some short attention spans; get them serging right away on the Cool Factor of the BL, and not fiddling with threading and tensions. If she wants to dig deeper into manual threading and tension adjusting down the road, great.

Just imo.

------
I heart Woo (HimmyCat). Until we meet again, my beautiful little boy. I love you.

beauturbo

California USA
Member since 5/2/09
Posts: 5551
Skill: Advanced



In reply to SewPaula

5 members like this.



Date: 5/18/14 3:32 AM

I think the less expensive Brother one. Things going for it for just that one thing and purpose:

1) Once she knows how to manually thread one overlocker, (knowledge gained) she can use them all, any of them anyplace. Not so, if only using the air driven one once or twice.

2) Once you understand thread tensions, you can use them on any overlocker, anyplace. (knowledge gained) Not so, if you don't have them the same as most overlockers.

3) What are the chances that her parents are really going to run out and buy her (in Jr. High or High School) an Imagine, v.s the chances they might actually run out and buy her the Brother 1034D or any other used or new much more reasonable priced one. I would be wanting to give her skills she can use on anything, instead over just one thing.

4) If she bends or breaks a looper on your machine, while using it, or hits and breaks out a stitch pin in the plate, (as a new sewer to it-stuff happens) which one looper or stitch plate, would you rather replace $ wise? The expensive or cheaper one? If your own child breaks your more expensive stuff, you just pay up and suck it up, but if someone else's child does, it might feel worse.

To me it would be like if you had to teach someone to drive, but you had no idea what kind of car they would ever have. It would be better to know how to drive a stick shift over an automatic transmission, just since someone whom can stick shift, could always drive both without knowing anything else at all, and not vise versa at all.

Bobbi B

Wisconsin USA
Member since 6/24/12
Posts: 57
Skill: Intermediate

3 members like this.




Date: 5/18/14 7:55 AM

Teach on the brother, once she has completed the garment, then treat her to a test drive on the BL. So many reasons why, many have been mentioned. I think the parents would appreciate that if she really likes to serger, $200 is more manageable in a budget when raising a family.

biochemistress


Virginia USA
Member since 11/8/05
Posts: 538
Skill: Advanced



Date: 5/18/14 8:31 AM

If she just wants to try serging once to make this hoodie and you'll be with her the whole time, I'd just use the Babylock. If she intends to start making all kinds of clothes later without you, use the Brother. The Babylock is so unique and expensive it's not likely that will be her first serger. I'm with the others that if she intends to get a serger, she should learn the manual first, as that will likely resemble a serger she would buy.
Printable Version
* Advertising and soliciting is strictly prohibited on PatternReview.com. If you find a post which is not in agreement with our Terms and Conditions, please click on the Report Post button to report it.
Online Class
Altering Jackets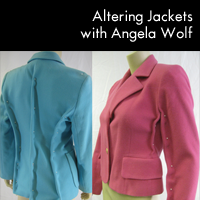 Online Class
10 Clever Techniques To Help You Sew Like a Pro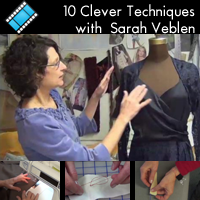 Simplicity 8503

by: Terri A
Review
Self Drafted Pattern 319715-1000

by: tiffandrea
Review
SewBaby Double Duty Bag Pattern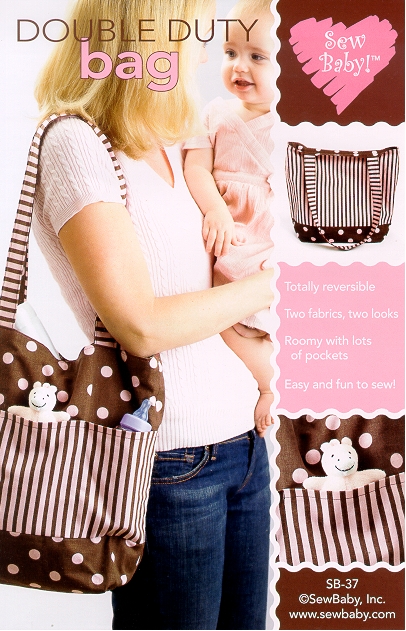 Pattern Details
Petite Plus V202 VHS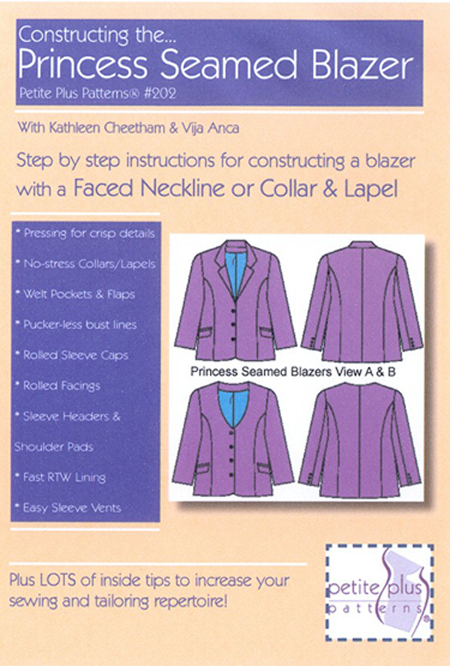 Pattern Details