Pomegranate27

Beginner
USA
Member since 4/19/14
Posts: 251



Date: 5/20/14 12:10 PM

(Long. I apologize in advance. Thank you to those who take the time to read and respond to this)

When researching, I thought I wanted a Pfaff Ambition and never being able to really try the machine I moved on to what seemed like a dream machine, the Juki F600. I bought online for the great deal, but I keep having little hiccups here and there not that I really started using it.

I almost think it's my lack of experience of working on a more powerful machine. On the other hand, I had a bit of tension issues and now I think my feed dogs are feeding my fabric a bit crooked. I also had it jam and stall at hump of 6 layers of cotton (bed sheet scraps). I was making test pieces for a job and this was very frustrating. It has beautiful stitches though. Every single one comes out looking great. Even the decorative stitches are very nice. The thread cutter made my bobbin last forever it seemed like. It's pretty perfect, except for these few issues that have come up. I want to really, really love it. I might even regret it if I return it. . .

I feel like I might be someone who needs more direct help. I think I actually need someone to guide me through the process. I want to create artwork. I don't just want to be good, but I want to be GREAT at sewing. I went to 5 different dealers and I only had a positive experince at the ELNA dealer. He sat with me to demonstrate the machine. Asked a lot of questions. Didn't upsell or anything. He doesn't offer classes, but he said I could come in anytime for anything for as long as I had the machine I bought from him. I asked if he would take the time to teach me how to do anything I wanted on the machine and he said, "Of course. That's my job."

The machine I liked that I felt was closest to the F600 was the ELNA 660. It doesn't have the best reviews and there are few things that it doesn't have that the F600 does. smaller harp space, duller lights, no auto thread cutter that are big cons. Not only that, but the price of the machine is $400 more than what I paid for the F600. The only real reason I would get this machine is because the dealer would work with me and teach me how to take full advantage of my machine. That's what I want, but would it be worth it?

My family is frustrated at the time its taking away from the home to go try machines. I'm not happy at all that the price tag keeps increasing and I'm starting to feel guilty for ever considering high priced machines. Anyone gone through this?

SouthernStitch


Intermediate
Member since 8/24/02
Posts: 10297





2 members like this.



Date: 5/20/14 12:21 PM

Where did you buy the Juki online? If you bought it from a dealer, they would likely take the machine back, and either work on it for you or give you a new one. This would involve shipping, but to me, that would be well worth it.
It makes beautiful stitches, so it sounds like all the Juki needs is a little adjusting.
Doesn't sound to me like the Elna would really fit the bill for you, especially at so much more money - no matter how nice the dealer.


------
Bernina 780, and 530
Juki TL2010
Babylock Evolution
Singer 403a

When life gives you green velvet curtains, make a green velvet dress.

LynnRowe


Advanced
Member since 3/9/09
Posts: 9329





2 members like this.



Date: 5/20/14 12:45 PM

Short answer: no.

I bought 3 of my machines from very not-local dealers. But I know a fabulous SM tech that can work on them if/when/as needed.

I've never done sewing machine classes; I figure that's what the owner's manual and playing with the machine is for. I just do better learning on my own. Others prefer classes.

You may be able to join non-machine-specific classes, or your manual may be enough for you to learn everything; just start on Page One and work your way through. You always have a ton of support and info available at your fingertips here on PR.

------
I heart Panzy, Pfaff Creative Performance, the sewing machine love of my life!
And Baby (Enlighten serger), Victor (BLCS), Ash (B350SE-Artwork), Kee (B750QEE-Panzy's BFF), Georgie (B560-Kee's baby sister) and the Feather-Flock!

Most of all, I heart Woo (HimmyCat). Until we meet again, my beautiful little boy. I love you.

annenet


Advanced
USA
Member since 8/2/03
Posts: 2263

1 member likes this.




Date: 5/20/14 12:58 PM

Only lessons I've taken on sewing machines is for sergers - I do want to know everything about those when I get one. I find the manuals work pretty welll on what I need to know. I would contact the place you got it from and ask about these issues.

------
So many projects, not enough time
At my house in VA:
Bernina 1010, Activa 220, B580, B780
Singer 201-2, 221, Bernina Serger 1300MDC, BL Enlighten, BL Sashiko, BL Cover Stitch, Consew 75T

At my Lake House in PA:
Bernina Artista 165E, Singer 503A. Bernina Serger 1100d

http://sewingtechie.blogspot.com/

lgrande


Advanced Beginner
USA
Member since 1/18/12
Posts: 2175





1 member likes this.



Date: 5/20/14 1:54 PM

I hope you still have enough time to return the Juki; it's possible that it's a machine you'll never be able to bond with.
If the Elna you're looking at doesn't have all the features that you even think you might possibly need/want in the future, take a big pass on it and keep looking even if you have to up your budget some more (you may need to wait and save up). Buy a machine that you can grow into since you want to be GREAT at this hobby.
Try the other dealers again. On another day there may be someone in the store who will have a little more patience and who will work with you and show you different machines and features.
There's a machine out there that will grab hold of you, I'm sure of it.

------
Linda

Bernina 830LE - Brother Dreamweaver VQ3000 - Bernina B530 - Janome 6600P - Pfaff 1209 - Babylock Evolution - Janome 644 - Babylock Sashiko2 - Babylock BLCS-2

Learn To Sew


Advanced Beginner
Member since 4/12/05
Posts: 11952

2 members like this.




Date: 5/20/14 2:41 PM

Talk to the online dealer where you bought the Juki first. He/she can tell you if it is something you are doing or if the machine needs adjusting. Some machines just need adjusting. It happens. You might need to send it back for repairs. Juki makes great machines, so I have been told.

Now, if you do not like the Juki anymore and prefer an Elna---and would not miss the features you love on the Juki--- then consider an Elna.

I would not buy an Elna just because of the dealer teaching you how to use it if the machine did not do what you wanted it to do. it. Dealers who train us how to use our machines are great. However, you did state you wanted certain things and the Elna fell short on these points. Is there another model of Elna that has the features you love on the Juki? Can you afford it?

We always tell people to buy *more* machine than they think they need. We quickly outgrow beginner machines. Much faster than you would think.





------
Bernina 630, my much loved main machine
Bernina embroidery module
Pfaff 2036 my back up & travel machine
Babylock Molly, mechanical
Bernina 1200DA serger
Unique Sewing Cabinet 450L

sewfrequent


Intermediate
Texas USA
Member since 6/27/03
Posts: 3243

1 member likes this.




Date: 5/20/14 2:41 PM

Sounds like a problem with this partcular Juki bc that machine should EASILY handle 6 layers of cotton...provided it has right needle and threaded correctly. It may just require a minor tweak that any sewing machine tech could handle quickly if not they will tell you so you can return it for a refund or exchange.

eta: I personally would choose the Juki over the 660 but if it feels like "too much machine", be sure the 660 won't soon feel like not enough. The Juki does have more to offer (and to like!) IF working as it should.
-- Edited on 5/20/14 2:44 PM --

Aleroluver


Intermediate
Florida USA
Member since 8/25/09
Posts: 332

2 members like this.




Date: 5/20/14 3:08 PM

I also wouldn't buy a machine just because it was from a local dealer... when I decide I want a machine, I want that machine for what it has to offer... where I get it is based largely on where it's available at a price I can be comfortable with... There are just sewing classes that aren't machine specific... that was great advice!

I'd never pay more for a machine with less features just because it came from a dealer... what if the dealer went out of business or you moved, however unlikely those things might seem, and you were stuck with a machine that wasn't want you wanted.

I know you want "direct" help, and can likely find a teacher or mentor locally or a class somewhere to offer that, but Youtube and Google can also be awesome teachers! Books too!

And maybe it is that you just aren't a match for the Juki, and if that's the case, I'm sorry! I hope you do find a machine that you love... I have one I'm still trying to bond with too, so I know all about that, and it can be frustrating! Good luck :o)
-- Edited on 5/20/14 3:20 PM --

------
Vintage metal Brother straight stitcher (Gretta)
Brother PC-420 (Benny)
Bernina Artista 200 (Miss Priss)

cherylwashere


Intermediate
USA
Member since 4/10/04
Posts: 1399





Date: 5/20/14 4:19 PM

I too think you would be missing the features you like so much about the Juki and returning or selling it you may be kicking yourself later.

Not just here...but there is a wealth of info online for your sm and YouTube as well. Also...see what the Juki Lovers group here has to say.

If you haven't contacted the dealer you purchased it from...do so soon. It could be something he can walk you through or perhaps it is defective and will send you a new one.

Many of us have walked in your shoes...

------
Bernina 820, Bernina Artista 165, Pfaff Creative 7530, Janome 1600P


Artsewer

Intermediate
Member since 3/2/11
Posts: 1830



Date: 5/20/14 4:33 PM

i had read that the Juki has very good piercing power. So it may need an adjustment. If you are not happy with the machines performance, what is the return policy?
If it is piercing power that you need, it is a good idea to try out a machine first and see if it does what you need it to do. If is multilayers of fabric and going then it needs to do that with out a hiccup. Some machines are great for that other, that is not their strongest aspect.
I dont know if the Elna will fit that>
I know Berninas have very good power. Maybe a used Bernina would be better for your needs as well as an older Pfaff.
But first you need to find out if its your particular machine that has a problem, and how that can be addressed.

------
Bernina 750Q, 635E, 380, 1630
Serger 1100DC
Printable Version
* Advertising and soliciting is strictly prohibited on PatternReview.com. If you find a post which is not in agreement with our Terms and Conditions, please click on the Report Post button to report it.
Online Class
Clone Your Favorite Garment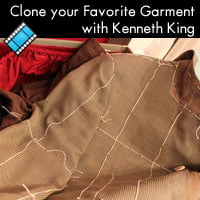 Online Class
The Contemporary Couture Jacket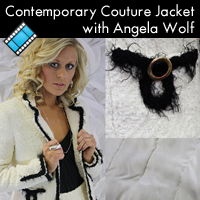 Japanese Pattern Books Shape Shape

by: Dilliander
Review
McCall's 6073

by: HermionesE...
Review
Miranda Day Bag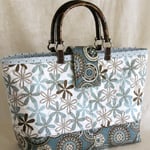 More Info
Bluegingerdoll The Ava Jacket Paper Pattern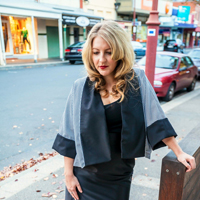 More Info