michellep74


Intermediate
Washington USA
Member since 7/19/07
Posts: 2991

2 members like this.




Date: 5/20/14 7:09 PM

I was recently given a generous gift of by a family member with the caveat that I spend it on something completely for myself.

I'm thinking that I'd like to finally get a second machine. I already have a Bernina Activa 230, which I bought used seven years ago and love. I've never sewn on anything else, outside of my grandmother's old Kenmore that I had when I first started sewing.

My main motivation for having a second machine is to be able to have both machines set up so that I don't have to re-thread when I'm doing contrasting top stitching or sewing jeans or something like that. If there's something that my Bernina doesn't do well (it lacks the ability to adjust the presser foot pressure), it'd be nice if my second machine can pick up the slack there.

I don't know the first thing about other machines, but I'm budgeting about $500 for this purchase. I'd love it if my fellow PR members can suggest a few models to me--I plan to visit a few local dealers and test drive a handful of machines, but I'd like to walk in there with a small list of models as a starting point. I'm totally fine with buying used if there are trade-in models that I should be looking at.

Thanks!


------
--Michelle

***
Blog: http://happilycaffeinated.blogspot.com/

2014 Fabric IN: 153.13 yards
2014 Fabric OUT: 88 yards
2014 Fabric Sewn: 38 yards
2014 Fabric Donated: 50 yards
pre-2014 Stash patterns used in 2014: 7

Aleroluver


Intermediate
Florida USA
Member since 8/25/09
Posts: 296

2 members like this.




Date: 5/20/14 8:21 PM

In your price range, I think that a middle of the road Janome would be lovely... Maybe the DC2014 or 8077... They really are work horses and there seems to get a good deal of dealer support... they sew so smoothly as well. Adjustable presser foot pressure is a great thing to seek... I require that in a machine and it irks me to no end that manufacturers started purposely deleting that important feature just to manipulate consumers into buying more expensive machines. Juki also has several nice models, but I couldn't find many dealers in my area for them... not sure how common Juki dealers are.

Of course I'd be remiss if I didn't put in a plug for my favorite sewing machine... The humble, under-appreciated, but completely amazing rock star Brother PC 420... I've had mine for 5 years and adore it... way less than 500 bucks (which is what I paid btw, they've come down) and you get knee lift, threader that works with one finger the first time every time, stop start, push button thread cutter, adjustable presser foot pressure... I've never had a tension issue or birds nest or broken thread or needle (well there was that time I had a glass of sangria and then sat down to free motion and moved the fabric too fast and broke the needle, but we won't talk about that since it wasn't the machine's fault!). And it has plenty of piercing power... just ask my left ring finger after a pajama hemming episode a few weeks ago... again not the machine's fault, I wasn't paying attention. Despite its thirst for blood and dislike for wine, the machine is smooth, quiet, easy to use, and performs wonderfully... a few of the decorative stitches aren't completely perfect if I'm going to be really picky, but that's about my only complaint. I got a Bernina *after* I had the Brother for years, thinking the Nina would become the daily driver and the Brother would collect dust and become a back up machine... Well, the opposite happened, and I find myself reverting back to the Brother so often that I've had to leave it set up... it rocks and is completely drama free! It's at least worth checking reviews and test driving!

And, what a lovely gift you got... very sweet! I can't think of anything better to spend money on than a sewing machine! Everyone needs more than one... sometimes they can be in the shop for longer than you want to go without sewing, and sometimes one just does something better than another and they can kind of fill in the gaps for each other as you already mentioned....

------
Vintage metal Brother straight stitcher (Gretta)
Brother PC-420 (Benny)
Bernina Artista 200 (Miss Priss)

Scrappy Gram

Advanced
New York USA
Member since 12/27/03
Posts: 302

2 members like this.




Date: 5/21/14 6:42 AM

Pfaff Passport 2.0 has Pfaff's great IDT for even feeding of fabric.

ryan's mom


Advanced
Member since 11/30/04
Posts: 4913



Date: 5/21/14 7:03 AM

A Janome DC 2012/2013 or 2014. I have my daughter's 2008 Heart Truth version on my kitchen table. Across from it is a TOL Janome 15000. What am I using to make my bras??? The 2008 Heart Truth. I LOVE that machine. I've told her I'm going to buy the DC2012 at work because I love this Janome line so much. A workhorse that does meticulous sewing on all fabrics and is never fussy. ETA (Don't get me wrong, that 15000 is a very fine machine.)
-- Edited on 5/21/14 7:05 AM --

------
Big 4 Pattern size 12, RTW bottom: 6, RTW jacket 8, RTW top (no size fits me well!)
Measurements: 34 HB/36 FB (34C bra)/27.5/36 (and working hard to keep it that way.)
Machines: Sewing: Elna 760, vintage Kenmore Model 33 (1967), Janome Gem Gold 3. Sergers: Babylock Imagine and Babylock Enlighten. Embroidery Only: Janome 300E. Coverstitch: Janome CP1000. Straight Stitch: Janome 1600P.

If you think your sewing is better than everyone else's around here, get out of my way b****. I hate sewing snobs.

My blog: www.phatchickdesigns.blogspot.com

Aleroluver


Intermediate
Florida USA
Member since 8/25/09
Posts: 296





In reply to ryan's mom <<



Date: 5/21/14 7:52 AM

Quote: ryan's mom

A Janome DC 2012/2013 or 2014. I have my daughter's 2008 Heart Truth version on my kitchen table. Across from it is a TOL Janome 15000. What am I using to make my bras??? The 2008 Heart Truth. I LOVE that machine. I've told her I'm going to buy the DC2012 at work because I love this Janome line so much. A workhorse that does meticulous sewing on all fabrics and is never fussy. ETA (Don't get me wrong, that 15000 is a very fine machine

.)

-- Edited on

5/21/14 7:05 AM

--


It should be noted that the only difference among the Janome 2012, 12, and 14 are the color and the year that they were made... the model number is the year it was made and they just changed the color each year, so that way it's not too confusing or overwhelming if you go researching models or something...

(btw, Ryan'smom, as an aside, the 15000 is sweet machine, isn't it!? I drool when I watch videos about it! I just saw a 1600P on c/l here for 100 bucks... it's a straight stitch only machine, but has a huge harp and needle up down and the thread cutter... I'm kicking myself for not buying it, it's a 1000 dollar machine, but I already have 3 and really could't justify another one in such a small space!)

------
Vintage metal Brother straight stitcher (Gretta)
Brother PC-420 (Benny)
Bernina Artista 200 (Miss Priss)

michellep74


Intermediate
Washington USA
Member since 7/19/07
Posts: 2991



Date: 5/21/14 12:45 PM

Thanks for the suggestions! I will definitely take a few of those Janome models for a test drive. They sound very much like what I'm looking for.

I'm also curious about the Pfaff (I didn't know if there were any Pfaff models in my price range) because I've heard good things about the IDT and sew a lot of knits. Granted, I do most of my knit sewing on my serger, but that's also partially because the walking foot is such a huge PIA to get on and off of my Bernina.

Another question, do any of these models have a (good) automatic buttonholer? The automatic buttonholer on my Bernina is hit-and-miss. On something like a simple blouse, it's golden, but trying to do a button hole on a waistband where you've got several layers of bulk/unevenness from seam allowances (I never seem to get them trimmed as much as I should) is an exercise in frustration.

ETA: I should also probably add that I do mostly garment sewing (for myself and my daughter) with the occasional bag project thrown in.

-- Edited on 5/21/14 12:53 PM --

------
--Michelle

***
Blog: http://happilycaffeinated.blogspot.com/

2014 Fabric IN: 153.13 yards
2014 Fabric OUT: 88 yards
2014 Fabric Sewn: 38 yards
2014 Fabric Donated: 50 yards
pre-2014 Stash patterns used in 2014: 7

dmh1

Intermediate
North Carolina USA
Member since 1/13/13
Posts: 831





In reply to michellep74 <<



Date: 5/21/14 1:15 PM

Does your Bernina offer a stabilizer plate for your buttonhole foot? I have a Janome DC2013 and ran into some problems when sewing buttonholes near the edge of seams, they would turn out just awful due to the fabric not feeding properly. I then saw someone on PR (not sure who) mention a stabilizer plate that Janome makes for the buttonhole foot. Well, I ordered that puppy from Kens Sewing Center, and voila! No more problems. I don't have to try to put in buttonholes before I finish the garment now, which is great, because I always like to try on a blouse or other garment to see if I need to tweak where the buttons/buttonholes will go to avoid gaping.

ETA: I would highly recommend the DC2012,13,14, etc. line from Janome as a second machine! However, please be aware that the presser foot doesn't have adjustable pressure.
-- Edited on 5/21/14 1:16 PM --

------
Michelle

SM: Janome DC2013 & Singer Futura Quintet
Serger: Janome Magnolia 7034D
Coverstitch: Singer 14T968DC

Char in KS


Advanced Beginner
Kansas USA
Member since 7/9/10
Posts: 166



Date: 5/21/14 1:24 PM

The Pfaff Ambition Essentials should be around your price range. I paid $600 for my machine in November.

It has everything that you mentioned.

michellep74


Intermediate
Washington USA
Member since 7/19/07
Posts: 2991



Date: 5/22/14 12:40 PM

My Bernina does not appear to offer a stabilizer plate for buttonholes, so that sounds like an accessory I would want to buy for the Janome.

Thank you again for the suggestions. I'll also check out the Brother PC 420 that was mentioned.

Are there any Viking or Babylock machines that I should look at?

------
--Michelle

***
Blog: http://happilycaffeinated.blogspot.com/

2014 Fabric IN: 153.13 yards
2014 Fabric OUT: 88 yards
2014 Fabric Sewn: 38 yards
2014 Fabric Donated: 50 yards
pre-2014 Stash patterns used in 2014: 7

AminaHijabi


Advanced Beginner
Member since 10/22/10
Posts: 1169



Date: 5/22/14 5:53 PM

You can see if you can get a Viking Opal 650 is your range, but the only thing I know for sure is in your range are the Emerald 116/118/250M machines, and I don't know if you're looking at a mechanical machine. I don't think you'll be terribly thrilled with the buttonhole on those mechanicals. It's not terrible, but if you really like making buttonholes it's just an okay functional buttonhole, not spectacular.

EDIT: Oh, they have the Viking 100q as well. I always forget about that one. I don't know about it's buttonholes. It's a small machine so if you are interested in taking classes it might work for that as well.

There's also the Babylock Rachel which might be in your price range.
-- Edited on 5/22/14 5:55 PM --
Printable Version
* Advertising and soliciting is strictly prohibited on PatternReview.com. If you find a post which is not in agreement with our Terms and Conditions, please click on the Report Post button to report it.
Sewing Basics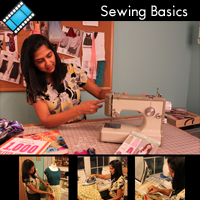 Sewing with Slippery & Drapey Fabrics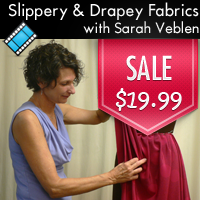 Self Drafted Pattern 37509-1006

by: Mufffet
Review
SewBaby Clutter Catchers Pattern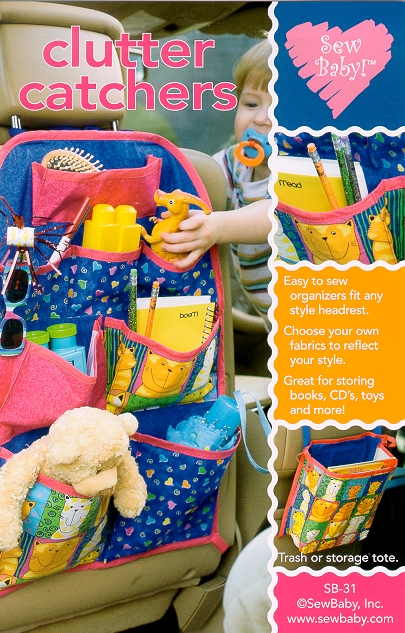 Buy Now
Favorite Things A Safe Place Pattern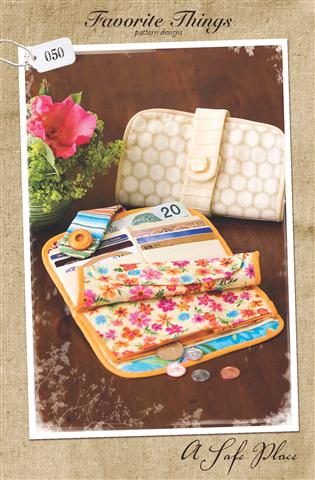 Buy Now
Vogue Patterns 1122

by: VogueMistr...
Review