deglobas

Member since 4/7/14
Posts: 6



Date: 5/21/14 2:06 AM

Hi everyone,

I'm looking to purchase my first sewing machine, and I'm having trouble deciding between a used Bernina Artista 180e from eBay or a new singer 9985. I learned to sew on my mothers old mechanical Bernina and really grew to appreciate its quality, so that makes me lean toward a used Artista. BUT, I'm concerned that a computerized machine might now age as well as some of the older mechanicals.

I know that when the Bernina first came out it was pretty much TOL, and much higher quality than the singer 9985, but again, the age makes me worry

As for the embroidery functionality of the 180e, I would certainly use it, but embroidery isnt necessary for me. Both machines are more or less the same price.

Any thoughts you have or reflections on the quality of these machines, or others that you would recommend, would be a big help.

Thanks

textilehappy

Member since 6/8/13
Posts: 286
Skill: Intermediate



Date: 5/21/14 3:08 AM

Don't be afraid of the computerized machine. I have a computerized pfaff from 1989, with thousands of miles on it. Always use a surge protector, as it will save your motherboard. Also bernina fully supports all of it's machines, so you can always get parts for it. I have a Bernina 165e that is just joyful to sew on. I bought a Singer in 1984 and can testify that it was the most disappointing purchase I ever made!
Can you go down to a dealer and tryout some machines? Take your own fabric as any machine will look good on those cardboard samples they give you.
Just IMHO the bernina that cost 3500$ new will outperform and outlast a Singer designed for the throwaway market made today.

Aleroluver


Member since 8/25/09
Posts: 468
Skill: Intermediate

3 members like this.




Date: 5/21/14 4:13 AM

I can't believe I'm going to say this, but I'd go with the Singer.... having the push button thread cutter and a top loading drop in bobbin would definitely make me want that Singer over that Bernina...

That Bernina didn't have a USB port, so have you thought about how you'd get designs onto it? Would you have to buy a bunch of proprietary cards, would it come with some kind of method to get designs from your computer to the machine? A cable or a card writer that can connect to the computer?

I have the Bernina that came out after the 180, the 200... it is very similar to the one you are looking at, but differs a bit... it has a color screen, USB port, and automatic thread cutter... while I like those things, it also has a slow Windows based operating system and a vertical bobbin with a case, neither of which I'm crazy about. The 180 came out before they tried the Windows thing, so it would likely respond and boot up faster...

Bernina accessories (presser feet) are also very expensive, so that is another thing to consider.... some people say they are worth the extra cost, but that is just a matter of opinion and taste.....

Are you planning to buy online? It would be so nice if you could sit down at each machine and try them out... sometimes you will just click with one machine over another and know that is the one for you.

I know there are also people who say new Singers are junk, but that one seems well reviewed and has lots of lovely features... it is so new that there isn't much evidence on longevity, quality, and dependability yet...

You could always get a stand alone embroidery machine down the road later if you went with the Singer...

What made you pick these two? Do you like the touch screens? What are your requirements or wants in a machine? Mine, for example, are a knee lifter, adjustable presser foot pressure and an automatic thread cutter... a list like that may help... what is important to you? Are you going to sew garments or quilt or do home dec? Make tote bags and purses?

Janome makes good machines as well, and my favorite machine is the Brother PC 420... it doesn't have a touch screen, but is definitely worth at least reading reviews of... if you are interested, if you click on my username, and look at my reviews, I spent 6 hours writing a review of the Brother and it is pretty detailed to say the least...probably bore you to tears, but lots off info. :-)

Good luck, and please let us know what you want in a machine... it might help the answers to be more appropriate for your needs...

------
My machines listed in the order I got them:

Vintage metal Brother straight stitcher (Gretta)
Brother PC-420 (Benny)
Bernina Artista 200 (Miss Priss)
Vintage hand crank Singer 128 clone with LaVincendora decals (Vinny)

deglobas

Member since 4/7/14
Posts: 6



Date: 5/21/14 12:26 PM

Thanks for all the great info. As for a set list of what I would need out of a machine, I unfortunately don't really have one. Additional features are welcome, and I'm sure I would enjoy them, such as the bernina's hands free system, but at this point, nothing is a dealbreaker.

I would primarily be sewing garments and the like. Definitely no quilting.

I prefer a computerized model with a good sized display for easy interaction, and embroidery is a bonus. Transfering designs to the bernina would be through the serial cable with a usb dongle, which i'm sure I could figure out.

The one thing I keep coming back to is quality. The negative reviews of recent singers make me worried, and at the same time, some people have complained about the boards in their 180s frying.

Thanks again for your help

ryan's mom


Member since 11/30/04
Posts: 5223
Skill: Advanced



4 members like this.




Date: 5/21/14 4:43 PM

I go for the Bernina. I know you mentioned being worried about the board frying, however, new model Singers have the absolute highest repair rate on our service counter. I saw 3-4 of that exact Singer model come in as trade-ins during this past Christmas season. Two in particular that had board errors soon after purchase. So really, either way the boards might be a concern, but older model Berninas generally appear to be a good value.

------
Big 4 Pattern size 12, RTW bottom: 6, RTW jacket 8, RTW top (no size fits me well!)
Measurements: 34 HB/36 FB (34C bra)/27.5/36 (and working hard to keep it that way.)
Machines: Sewing: Elna 760, vintage Kenmore Model 33 (1967), Janome Gem Gold 3, Singer Model 99, Singer 221/Featherweight. Sergers: Babylock Imagine and Babylock Enlighten. Embroidery Only: Janome 300E. Embroidery/Sewing Combo: Brother Dream machine. Coverstitch: Babylock BLCS. Straight Stitch: Janome 1600P.

If you think your sewing is better than everyone else's around here, get out of my way b****. I hate sewing snobs.

My blog: www.phatchickdesigns.blogspot.com

lgrande


Montana USA
Member since 1/18/12
Posts: 2383
Skill: Advanced Beginner

1 member likes this.




Date: 5/21/14 6:03 PM

I know there are those that have had different experiences with Singer but mine was awful. It was a fairly expensive machine at the time but it wouldn't sew over the thinnest seam without balking. I would never buy another.
In my book, I'd go Bernina any day.

------
Linda
Everything's within walking distance if you've got enough time. - Steven Wright

Bernina 830LE - Brother Dreamweaver VQ3000 - Bernina B530 - Janome 6600P - Pfaff 1209 - Babylock Evolution - Janome 644 - Babylock Sashiko2 - Babylock BLCS-2

Aleroluver


Member since 8/25/09
Posts: 468
Skill: Intermediate



Date: 5/21/14 8:03 PM

The Bernina might be better quality than that Singer, but they still aren't perfect.... my 200 (which is almost identical to the 180) loses hold of the bobbin thread regularly and skips stitches no matter what thread, fabric, and needle combination I use... when I bought it less than a year ago, it had only 15 hours on it, and I've had it serviced 3 times (2 different dealers).... they fixed the chopping off the ends of the needles and the needle getting stuck down when using the cutter, but I just live with the rest...

I understand the fears about the motherboards! One tip I advise is to call the Bernina dealer nearest you and ask if the motherboards are readily available and how much they cost to replace.... it might ease your concerns to know for sure! I did that before I bought mine, and I don't remember the amount, but was told they were still available .... weird to hear rumors of rumors online of them being hard to find... the next time I visit my dealer, I'm going to ask just to be sure... even if I don't love the machine, not being able to replace the boards would be devastating because of how much money is invested... I imagine you'd feel the same way, so a quick phone call may help you decide...


Are you ok with fiddling with a vertical bobbin and separate case? I know Bernina is very purposeful about not using drop ins... not sure why, but if you are ok with that then it's no problem...

It sounds like you are leaning toward the Bernina, so let me go over some things I like about mine that the one you are considering has in common...

Bobbin winder is fast and always winds evenly... easy to set up as well (but no way to control the speed of winding)... it has its own motor, so can be used while sewing..

The free hand system when used lowers the feed dogs as well as raising the foot... it gets them out if the way and they can't snag fabric or batting or abrade the bottom of the presser foot

The free arm is long and skinny

The machine remembers altered stitch lengths and widths until you turn it off...

The heel tap for needle up/down on the foot pedal is nice... I didn't like it at first because I was used to a button, but it's growing on me.. the foot pedal itself is very substantial/large... easy to find with your foot and doesn't run all over the room. It is also very sensitive/responsive... and they're is a place to wind its cord on the bottom!

Well, those are a few things I personally appreciate about Bernina :-)

Good luck deciding... and you've already got the embroidery thing figured out (how to transfer designs anyway)... now you get to learn about stabilizers, hooping, and embroidery threads if you get the Nina... my Nina was my first embroidery machine so it has been almost like a teacher!

Ryansmom, thanks for the feedback about the Singers.... sad news, I had higher hopes for them than that, but still it's nice to know something.... is Singer (well SVP) taking care of them under warranty?






------
My machines listed in the order I got them:

Vintage metal Brother straight stitcher (Gretta)
Brother PC-420 (Benny)
Bernina Artista 200 (Miss Priss)
Vintage hand crank Singer 128 clone with LaVincendora decals (Vinny)

deglobas

Member since 4/7/14
Posts: 6



Date: 5/22/14 1:10 AM

Thanks for all the feedback. I'm still in an unsure place, because the Singer offers updates tech compared to the over 10 year old Berninas. To be honest, I'm more comfortable getting a new machine thats under warrantee, but the fact that the Bernina was once top of the line is pulling me in the other direction too.

The failure rate of the Singers is worrying, but I wonder why that isnt reflected in the reviews I have read, which have been almost universally positive.

Unfortunately, I'm pretty torn. I like the newer tech in the Singer but not the general bad reviews of all new Singers. I like the quality and features of the Bernina (like the free hand system, and embroidery is a plus), but its age worries me, and I dont love the small monochromatic screen.

Quite a conundrum.



Aleroluver


Member since 8/25/09
Posts: 468
Skill: Intermediate

2 members like this.




Date: 5/22/14 2:07 AM

I don't want to monopolize your responses since a diverse pool of opinions is really best, but I've got a lot of time at work and could talk about sewing machines all day...

I must say, I wondered if you liked the monochrome screen on the Bernina.... and I thought the same thing about the Singer... the reviews are good and it has a warranty of some kind...

Here's the thing... if you buy a used 180 and don't like it, or it breaks, you are stuck... you could try to resell it, but that is about the only option. You buy the Singer, especially from a place like Amazon, you could return it if you didn't like it or if it failed within the return policy window.... and there is some kind of warranty...

Does that Singer have adjustable presser foot pressure? I cant find out anywhere online, but if it doesn't, that is one advantage Bernina would have over the Singer.... but the drop in bobbin and push button thread cutter really add to the usability of the Singer.

Another one to think about might be the Viking Designer 1.... have you priced those yet? It has a large color touch screen, does embroidery, has an automatically lifting/lowering presser foot, and a thread cutter... they dont usually have USB unless you get one that was made later or upgraded or something (there was a model called the Designer 1 USB as well), but you were going to be ok without USB anyway if youd gotten the Nina.. Husqvarna Viking is/was a high end company as well.... now they are owned by the same company as Singer and Pfaff, but the Designer 1 was made before that merger... but again we have older electronics, no warranty, and uncertain parts availability! Still, they had a loyal and loving fan club and are worth checking out! I've never heard of anyone who had one of those and didn't absolutely adore it (maybe they will come out of the woodwork now that I said that!).

You almost sound like a candidate for the Artista 200/730... it has the knee lift and is a Bernina, but also has the large color touch screen and is newer than the 180.... but I wouldn't recommend it for two reasons.... I imagine that because you are considering the 180, you are trying to stay under a certain price... and after trying to bond with mine for a year, I'd only recommend this model as a torture device for in laws you don't like our exes that may have done you wrong. Insert evil grin here :-) But I'm intelligent enough to realize that my experience doesn't necessarily mean your or anyone else's will be the same... you could get one and discover it is the perfect machine for you.... Another thing to consider is are 9 millimeter feed dogs and presser feet going to be a hindrance or a help to you as a garment sewer? Some people say they can be clumsy and awkward, especially for sewing curves... I only quilt and mostly sew straight lines, but also have two other machines with more narrow feed dogs and feet if needed, so it's not an issue here....
-- Edited on 5/22/14 2:42 AM --

------
My machines listed in the order I got them:

Vintage metal Brother straight stitcher (Gretta)
Brother PC-420 (Benny)
Bernina Artista 200 (Miss Priss)
Vintage hand crank Singer 128 clone with LaVincendora decals (Vinny)

cherylwashere


USA
Member since 4/10/04
Posts: 1620
Skill: Intermediate





4 members like this.



Date: 5/22/14 2:09 AM

Why torture yourself...get them both

------
Bernina 820, Bernina Artista 165, Pfaff Creative 7530, Janome 1600P

Printable Version
* Advertising and soliciting is strictly prohibited on PatternReview.com. If you find a post which is not in agreement with our Terms and Conditions, please click on the Report Post button to report it.
Online Class
Expert Sewing Techniques for Jackets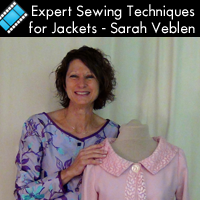 Online Class
10 Clever Techniques To Help You Sew Like a Pro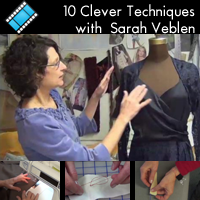 Other 2013 Sewing for Children

by: fattyboomb...
Review
No Pattern Used salon cape

by: PattyE
Review
Acrylic Base In 5 Sizes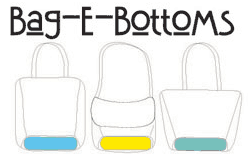 Pattern Details
Sewing Workshop Eureka Top & Skirt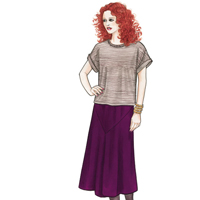 Pattern Details