LizJ58


Virginia USA
Member since 10/31/13
Posts: 1815
Skill: Intermediate

1 member likes this.




Date: 6/2/14 3:17 PM

I'm placing this post in the general sewing machines thread, not sergers, because it applies to all sewing machines - specifically sewing machine parts. Recently I needed a part for my serger. Even if you try to get a part locally, you're likely going to have to wait 1 to 2 weeks before they get it in stock, and the prices I have been quoted by the one place I know in town are extremely high. I found four web sites that listed my part. All were based in the U.S. Two I had done business with in the past. None of the web sites indicated this part was out of stock.

I ordered from site one - received an email the next day stating that the part was out of stock and that I was not charged.

I ordered from site two - several days go by. No email. No nothing. Attempt to contact by email with no response. Attempt to contact by phone and get voice mail. Set up a dispute with PayPal.

I order from site three - where I had successfully ordered fromin the past. Several days go by. No email. Attempt to contact and get no response. Set up a dispute with PayPal.

I order from site four (also the most expensive supplier) and they send the part. Supposedly it's out for delivery now, so hopefully after 2 1/2 weeks I will finally have the replacement.

Should I name names? I think people should know who are reliable parts dealers and who are not.

------
- Libby with a "y" not an "ie"
(People who know Richmond will get this!)
Visit my blog - http://www.creativecurvychic.com
"Sewing is not a hobby, it's a journey."



beauturbo

California USA
Member since 5/2/09
Posts: 5551
Skill: Advanced



In reply to LizJ58

Date: 6/2/14 4:15 PM

I think something else happened that you are not considering. I think all these places you order from on the internet, do not have a big warehouse full of parts and all the "stock listed" in inventory, when you order something, and they don't go and pull the part out of there and just mail it to you.

I think instead, they have on their websites, parts that they can order from a manufacturer of a machine, or a secondary more generic source. At least at one time when someone put that on their website. As they are just the middle man.

And they list them, on their web pages, as a shopping cart feature, and then only when you order them, do they then go to their suppliers, and place their order for you. Then they get that and mail it to you. Because they don't want to have to pay for them cash up front and keep them in stock and maybe never sell them. Also probably just way too expensive for them to do it that way also.

So if you tried all those places in a row, and they all thought they could get something, and then they all found out, when trying to order it even for just themselves now, it's no longer made or the secondary more "generic source" has them on back order, you may or may not ever get it. But that does not mean all those places, you tried to "get something from" are all bad or horrible in particular or not either. Just more they way they probably have to work.

Maybe that does not excuse them from not being a bit more "attentive" to you, and better customer service or something, and yes, I guess they do take your money first to protect themselves, but it is internet commerce on that, and if they did not take your money first, maybe they would get stuck with it forever instead, if you changed your mind or bought it from someplace else in the mean time, but it might explain how they work a bit more at least.

So you could name names as some kind of revenge for not getting something when you want, but I don't think it will do any good at all, or probably get it any quicker, because it's the probably the whole system on how someone even gets parts instead, and not even just only one of those places, being a bad place at all. Just since they probably all have the same suppliers, and might get the same results when they even try to order something for you.

If you want to know, just call them all back and ask them, do they keep all parts listed on a web page in stock, and can they go run and put their hand on it, while you wait on the telephone. My guess is they are all going to tell you , sort of more what I just typed instead even. But maybe just go try it.

One more hint, just because I have worked accounts receivable, accounts payable, and with lots of inventory and purchasing departments in lots of companies. Not particular that kind though, but it does not mater what kind actually. But, when dealing with vendors of anything, and that is what you are doing, and if then, you got some issue or problem, the email thing only, is not that great at that point. Most times you have to break down and use the real telephone to get a real person, in real time, to talk back and forth with in real time even, to more solve some problem or work out a dispute also. It just works a lot better that way most times even. So try that too, and don't count on just only email for everything.
-- Edited on 6/2/14 4:38 PM --

LizJ58


Virginia USA
Member since 10/31/13
Posts: 1815
Skill: Intermediate

1 member likes this.




Date: 6/2/14 5:13 PM

The thing is, I attempted to contact by phone both of these suppliers, as well as emailing them. In both cases, I attempted to contact multiple times over more than a week. So this wasn't just a matter of parts not being in stock. The first claim has already been resolved by PayPal, so I suspect they were also unable to contact the vendor.

I'm not motivated by revenge but by not wanting fellow PR member to waste their time and money!

------
- Libby with a "y" not an "ie"
(People who know Richmond will get this!)
Visit my blog - http://www.creativecurvychic.com
"Sewing is not a hobby, it's a journey."



frame


USA
Member since 2/19/04
Posts: 6766
Skill: Advanced



In reply to LizJ58

3 members like this.



Date: 6/2/14 5:43 PM

You should write honest reviews and post them in the "Sewing Websites" or "Sewing Stores" section depending on whether they are a brick and mortar business or a website only business.

Just tell the facts and people can make up their own minds whether it's a company they want to do business with.

Seriously, unless it's a holiday weekend, if a business didn't contact me within 48 hours, I would be miffed.

------
"I meant what I said, and I said what I meant." - Horton(Dr. Seuss)

***When all else fails, call Tiffany.***



VivianZ


Louisiana USA
Member since 12/8/04
Posts: 1019
Skill: Intermediate
Body Type:




Date: 6/3/14 7:21 AM

I agree with frame. Post the reviews. It is a common courtesy for any site to at least respond to an inquiry. Some readers might never have ordered parts, and it would save them a bit of a hassle. Many parts needed are usually for older machines where the part is more likely to not be made anymore, and it would save some time in the process.

------
height 5'2" bust 36, waist 31, hip 39.
I have way too many yards to count, and I will never use them up, but I will die trying!

Sharon Rose

Indiana USA
Member since 3/10/11
Posts: 452
Skill: Intermediate
Body Type:




Date: 6/4/14 0:01 AM

I don't judge you as being motivated by revenge. To me, you appear to want to warn your fellow members at Pattern Review. And I for one, appreciate your concern. Any company who doesn't make an attempt to communicate to their customer that their purchase has been backordered or just not available is not one I would choose to do business with. The way I see it is that both of us, the buyer and the seller, have a responsibility. ..one to pay for the product and the other to supply it. Excuses are not acceptable in my book for not being upfront and trying to serve a customer if a problem has occurred.
Thank you for caring about us, your fellow Pattern Review members.

TeeGee


International CANADA
Member since 11/13/04
Posts: 2261
Skill: Intermediate



In reply to LizJ58

Date: 6/4/14 3:14 AM

Waiting for sewing machine/serger parts or accessories is nothing new to me.I had to wait three months for a brand new sewing machine foot control.It wasn't the dealer's fault !

The foot control was already on a 6 months back order list by the time I wanted to buy it.It took 9 months all together for the dealer to receive a sewing machine parts and accessories shipment from the factory the well known sewing machine company built years ago overseas.

There are sites online where people can post negative experiences with any online business,not just BBB.Sometimes online business owners respond,other times online business owners don't care what people think about their business.

Some sites include consumer complaints on a wide variety of topics,as well as positive feedbacks.Companies that receive complaints can respond to the consumer directly or post responses online. Complaints Board,ConsumerAffairs and Ripoff Report are some of the sites.
Printable Version
* Advertising and soliciting is strictly prohibited on PatternReview.com. If you find a post which is not in agreement with our Terms and Conditions, please click on the Report Post button to report it.
Online Class
The Contemporary Couture Jacket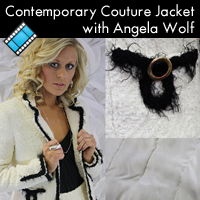 Online Class
10 Clever Techniques To Help You Sew Like a Pro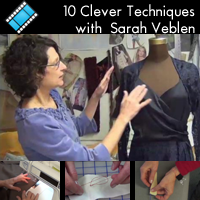 Sew Simple A1636

by: Slauditory
Review
Curve Runner 12 inch (New & Improved)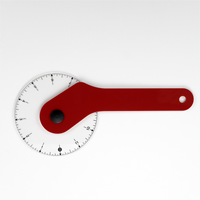 Pattern Details
You Sew Girl Panel Bag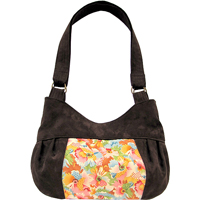 Pattern Details
Burda 6840

by: sunnysewer
Review