emilyibis

Western Australia Australia
Member since 1/22/12
Posts: 67
Skill: Intermediate



Date: 6/5/14 9:47 AM

Someone here MUST sew costumes for Dance or Theatre if so I would love some help
I LOVE making costumes! If I had to say what I wanted to be when I "grow up" it would be a costume designer.

So having said that, my son is doing a dance production with his school and I have offered to design and make the costumes, I am both nervous and excited at the same time.
Thus far I am the only parent to offer to sew, but I believe that some are willing to either glitter or sequin costumes. I am excited about designing and making the costumes and nervous about all the ins and outs of getting everything together. So what do you wish you were told before you took on your first job?

------
Bernina 780, Bernina 550QE, Elna 845, Janome and Coverpro 1000cpx
http://loofieandmishka.blogspot.com.au/

tourist


British Columbia CANADA
Member since 7/23/07
Posts: 6617
Skill: Intermediate



In reply to emilyibis

Date: 6/5/14 10:01 AM

Sounds like a great challenge! I only sew one costume at a time and for myself, but one thing I have learned about glittery fabric is that it chews through scissors (which I kinda knew would happen) and machine needles (which I should have known) so be prepared to change them often.

Oh - and another one - don't worry too much about glitter falling off while you work with it. There seems to be enough to keep the garment looking good for quite awhile.

And now that I re-read your post - I happen to have a blog post about gluing rhinestones on my blog and some tips.

------
http://bgballroom.wordpress.com to follow the progress on my next ballgown.

SheBear0320


Manitoba Canada
Member since 4/8/08
Posts: 5013
Skill: Advanced



In reply to emilyibis

2 members like this.



Date: 6/5/14 10:03 AM

Is this a paying gig or are you doing it as a volunteer?

Costuming for theatre and for athletics (dance, figure skating, gymnastics) are very, very different pursuits and will usually require different techniques, materials, etc. They will also need to function in different environments and with different kinds of movement. Are these costumes for single performances or to be used over and over again by different classes in the future? Will they be base sizing or custom sized for each person. What about sourcing your materials -- are they available locally or are they going to have to be shipped? How many are you looking at doing and what will be your time frame for completion?


12 years ago while volunteering at a local figure skating event, a parent said "I hear you have a sewing business" -- that was my first athletic client (at the time I had been in business for 4 years doing all kinds of different sewing from home dec to bridal). I now do exclusively athletic performance/costuming and mostly custom design and production for individual athletes and teams -- everything from figure skating to bodybuilding to ballroom dance.



------
Sheila
"sewing very slowly to fill an empty closet"
2014 Stash Tally: 106.625 yds out/145.125 yds in (net +38.5 yds)

2015 Stash Busting:
88.0 yds sewn (as of 11/29/15)
121.25 yds purchased (as of 11/29/15)




diane s


Oregon USA
Member since 8/24/02
Posts: 5102
Skill: Intermediate

1 member likes this.




Date: 6/5/14 10:45 AM

My daughters were competitive baton twirlers, were on the high school dance team, etc. I also worked for a company that made belly dance costumes and a dance studio. I've made hundreds of costumes, volunteer and paid. Here's some basics I've learned:
-keep the big picture of how the costume looks on the stage from the audience
(up close doesn't matter that much)
-If you're machine sewing strung sequins of any type, know there is a nap.
-if you're sewing the same costume for a group, make a muslin in several sizes and use that for fitting, you can take measurements, but the samples are more helpful
-try to avoid glitter dot fabric, when you sew fast, the glue gums up your needle and the thread won't feed through it
-have FUN

------
My grandmother taught me to sew when I was 10, and I've been sewing ever since.

Cat n Bull


North Carolina USA
Member since 2/17/06
Posts: 5328

2 members like this.




Date: 6/5/14 5:09 PM

You have gotten some great advice! I sewed dance costumes for competitive dancers and for the Performing Arts high school for years.

For the dancers I sewed for, SUPER incredible lightning fast costume changes were the #1 priority when making costume patterns. Sometimes they had as little as 3 minutes to change, backstage in the dark. So lots of stretchy fabrics, even if it was just panels of stretchy sewn into to non-stretchy fabrics.

The dance teachers and choreographers were the ones that actually designed the costumes, it was my job to make it happen, and in a way they could put on and take off fast.

It was a lot of fun for me! My husband walked around all sparkly with glitter for years when I sewed in the dining room


------
Cathryn

Clareew


Hampshire United Kingdom
Member since 5/10/06
Posts: 1306
Skill: Intermediate

2 members like this.




Date: 6/5/14 5:22 PM

The most useful advice I would give is: 'Think how long it will take then multiply it by at least 4.'

A couple of years ago I volunteered to make a set of dance costumes for one class performing in a show. This was 20 costumes made to fit the individual dancers. I couldn't believe how long it took, cutting out took longer than I had estimated for the whole lot.

I was excited at doing it but had i known how long it was going to take, I would have organised things differently and not had the stressful rush at the end.

Yes, I will be volunteering again this year. (the show is only every 3 years)

------
Clare

Machines: Juki F600, Juki 654 serger, Bernina 550 for art work,Babylock BCLS , handcrank Singer 201
A Singer Featherweight Centennial and an old Necci in the loft waiting for TLC

http://art-by-clare.blogspot.co.uk/

Fictionfan


Vermont USA
Member since 5/19/06
Posts: 1322
Skill: Advanced
Body Type:


7 members like this.




Date: 6/5/14 9:30 PM

I helped out for my son's school variety fundraising shows. I learned a lot:

1) Sewer's Aid is your very best friend when sewing any fabric that has sequins or other glued on thingies. This is a liquid that you apply as a thin bead of fluid to the thread spool so that it glides better through the needle and fabric. One bottle will last a long time.

2) A stretch needle is essential when sewing any lycra fabrics.

3) Our local theater doesn't allow any glitter. They charge a lot of money for damages if the costumes shed onto their equipment. Check before you buy any fabric. We were able to use glitter glue successfully. The stuff we used didn't shed.

4) If you are outfitting a group and not just one individual, make the mock-up or the sample costume in the largest size. It should be large enough to go around all of the people and long enough for at least one of the bigger folks. If you make the smallest size first, it's much harder to see how it works on the larger dancers/actors. (I made the smaller one for a mock-up in order to save fabric and regretted it.)

5) Spending lots of time on a costume is fine for a long running show or an olympian competitor. For groups where the performers are on stage for 5 minutes a couple of times, keep reminding yourself that the costumes don't have to be perfect. They just have to look good enough from the judge/audience distance for the performance. The audience can't see details. Make lettering big, contrast great, and colors flashy.

6) You did not say how old the group is. Young people aren't particularly careful with costumes. Some of the fabrics you might use are fragile, easily torn or stretched. The kids should not put them on until the dress rehearsal, except for fittings. Keep some anti-fray stuff around.

7) Measure everyone at the same time, all at the same time, regardless of what you think you might be making. Do this early. Changes always happen as the group or the coach or someone changes the plan. Keep the measurements as one page per person. I measured:
Height (measured, not as stated)
head circumference (hats!)
neck
chest/high bust
bust
waist (natural)
waist (where they usually have their pants/skirts)
hip
neckline to waist or neckline to hip at back
shoulder to knee (we had dresses that had to fit the school dress code for length)
outseam
inseam
shoulder to wrist with elbow bent (sleeve length)
shoe size
If anyone was obviously out of the usual for biceps or thigh, I measured whatever looked like it might be a problem and made a note of it on the sheet.

8) Knits don't need to be hemmed. The audience for a stage show won't be able to see whether they are hemmed. If you don't have to do the task, if the costume is only for a couple shows or competitions on stage, hems are not necessary.

9) If you are adding a tuxedo stripe to pants you are making (as opposed to purchased or thrift store ready made), do the out seam first, apply the stripe by machine, then do the inseam and crotch seam.

10) Use elastic for waists, pull-on clothing, velcro, etc instead of zippers, buttons, snaps. Don't do button holes and extra steps like zippers if you don't have to.

11) Spray paint can make any accessory the right color. If your costumes have buttons (velcro under as the real closure), get a bunch of cheap ones and spray paint them the color you need.
Likewise, glue and staples can work for anything attached that is not under stress. Cotton gloves can be dyed to match anything.

12) If you need suit jackets or trench coats or the like, get the right size at a thrift store and cover it with the fabric you need or jazz it up with glitter glue.

13) Take advantage of the pattern sales to get the pattern in all the sizes. A single scrub shirt pattern or poodle skirt pattern can become a lot of different things with the right fabric, embellishments, belts, jewelry etc. When you cut, assuming there aren't any folks who need a lot of length adjustments, start with the biggest size and fold the pattern edges over for the next smaller sizes. Don't cut the pattern. Rotary cutters make this go faster than scissors, but be careful on the curves not to lose your other sizes. When I had a more complicated costume, with more seams than we should have chosen, I took the time to trace the pattern onto heavier paper because I had over a dozen to make. For all the size 8s, I cut from that size, all the 10s, from the size 10 tracing, etc. For the ones who had length adjustments, I cut or folded my traced pieces. You can franken-pattern costumes if you can't find just the right one for what you want. Pinking sheers or blades are helpful with satins, which ravel badly.

14) Don't forget the accessories. The costume isn't done until the head (wigs, hats, headbands, scarves, wild hairstyles), feet (shoes, sandals, ankle jewelry), hands (gloves, bracelets, flashy rings), and make-up are part of the picture. What props are going to be used or needed?

15) Biking shorts or compression shorts and t-shirts can make any sheer costume modest enough. We had everyone wear black biking shorts and t-shirts for the acts in the variety shows we did. This eliminates linings most of the time, and prevents disasters in case of costume breakdown. You might have everyone wear leotards and tights.

16) Static guard is your friend with a lot of these fabrics. Clingy costumes are not usually attractive to the audience, and could reveal more than you want anyone to see of the actor/dancer's anatomy. Have enough to spray everyone if you need to.

17) None of the costume or dance fabrics is easy to work with. Try to choose patterns with as few seams and details as you can. Details can be made from embellishments.

18) Vacuum out the sewing machine after you sew these fabrics. Most of them shed and can clog up your bobbin area.

19) Cutting took an entire weekend for one set of costumes. It took nearly as long to make one costume for the principal characters as it did to make a set for one act.

That's all I have off the top of my head.
-- Edited on 6/5/14 9:34 PM --
-- Edited on 6/5/14 9:39 PM --

------
Fictionfan

LizJ58


Virginia USA
Member since 10/31/13
Posts: 1326
Skill: Intermediate



Date: 6/6/14 2:47 PM

You're gotten some good advice so far. For a few years, I designed some costumes for a big Christmas show in town. My favorite was one I made for my daughter. The kids were doing a number with an "around the world" theme and she got Ireland. I made a beautiful dress for her out of dark green crushed velour, with a satin skirt lining. Gold metalic ric-rac was the trim, and I created a celtic knot "applique" out of glitter glue. It was Riverdance meets traditional Irish Dancing garb, and my younger daughter, as well as another child, ended up using it over the years.

In previous years, I've had an opportunity to watch as other people have made costumes for this show as well.

The biggest tip I can share is to consider how the costume is going to look from the audience's perspective. Don't use subtle details, they're going to be lost. It may be better to exaggerate lines and shapes, use brighter colors, etc. Of course, there's the need to consider whether or not the character/actor/dancer SHOULD stand out or blend into the group.

Also, if its a show where costume changes will be needed, do what you can to make it easy on and easy off. I found velcro to be a good choice for fasteners. Maybe not as much for dancers, though. You don't want anything popping if the fabric is being twisted and pulled!

------
- Libby with a "y" not an "ie"
(People who know Richmond will get this!)
Visit my blog - http://www.creativecurvychic.com
"Sewing is not a hobby, it's a journey."



tourist


British Columbia CANADA
Member since 7/23/07
Posts: 6617
Skill: Intermediate



Date: 6/6/14 3:55 PM

You also have to consider the venue for velcro use. In university we did a play in a TINY theater and when the costume crew asked why we didn't use it for the quick changes we were told that they had tried it in the past and the changing area was so physically close to the audience they could hear every rrriiiiiip! It would have been fun to be in that audience.

------
http://bgballroom.wordpress.com to follow the progress on my next ballgown.

Rainspa


California USA
Member since 1/1/07
Posts: 171
Skill: Intermediate

1 member likes this.




Date: 6/9/14 1:49 AM

If Velcro is out use magnets.
my .02

------
I'm going to Costume College!
Printable Version
* Advertising and soliciting is strictly prohibited on PatternReview.com. If you find a post which is not in agreement with our Terms and Conditions, please click on the Report Post button to report it.
Online Class
Perfectly Fitted Shirt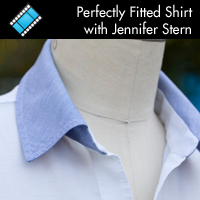 Online Class
Sewing Basics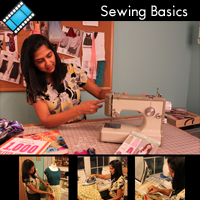 Butterick 5932

by: HarrietN
Review
My Favorite Duffle Bag Paper Pattern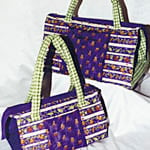 Pattern Details
Sewn Square One Small Change Pattern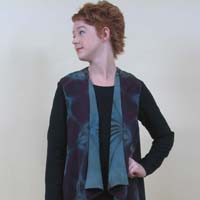 Pattern Details
BurdaStyle Magazine 06-2012-122

by: degnancy
Review