Datcat23


AUSTRALIA
Member since 7/17/13
Posts: 522
Skill: Intermediate

6 members like this.




Date: 6/8/14 6:45 PM

I just received my email for the latest BurdaStyle summer collection .... totally out of step with the Australian season, but oh well, you get that.

I was disgusted ....... why are we still having to fight against body stereotyping that thinks its acceptable to think that only aggressively thin people are worth photographing?

The models for the summer collection are all dangerously thin but one model (blush pink top) is bordering on anorexic, with no muscle definition on her arms, and a gaunt face. Surely Burda should be more responsible with its advertising and the message it sends? I don't blame the model, but I do blame the company who sets requirements for a body image that has no basis in reality.

There is no doubt she is a pretty girl, even with the ridiculous makeup, but she is either too thin, or stupidly photoshopped .... and either option is not attractive.

------
the barefoot seamstress ..... smelling vaguely of lavender and mothballs, and desperately craving chocolate.
www.castley.net/datcat

SuzanneSewsRVA


Member since 7/11/13
Posts: 759
Skill: Intermediate
Body Type:


4 members like this.




Date: 6/8/14 7:33 PM

I think this is so common. I have two nieces who are beautiful, tall young women. Both play lacrosse in college. they went to an open call for modeling and the older one (who is a size 00) was told to lose weight and to stop lacrosse because she had too well defined muscles. It was so ridiculous.

------
Sewing Machines: Bernina 350pe; Pfaff Performance 5.0
Sergers: BL Ovation; Janome 900CX; Brother 1034d

beauturbo

California USA
Member since 5/2/09
Posts: 5415
Skill: Advanced



In reply to Datcat23

13 members like this.



Date: 6/8/14 8:39 PM

I'm not sure she is really dangerously thin (just for herself) at all, as she really could just be 14 or 16 years old instead even.

Lots of normal 14 or 16 year olds and even way older may look like her with nothing wrong at all. Lots may not, with nothing wrong at all either too.

Also, I'm 57 years old, 5 foot 5 and weigh 130lbs and for sure, nothing really skinny or dangerously thin about that either. And I pretty much, eat anything I want, but I'm also kind of reasonable about it too. To look more like her though, even at my current height, I would have to weigh more like 15lbs less and only 112 or 115lbs instead. That was more Jr. High and not even High School actually, just for me. And my body looks about and weighs about, like the same as when back in high school also. I have weighed up and own maybe 30 lbs more sometimes over the decades though. It is kind of a running battle sometimes. Or maybe some people have a set weight that maybe their body does not even like to get over, I'm not sure. But, I don't really diet or count each calorie either. Of course, my face is many decades older though!

But I think the models that sewing pattern companies and even clothing catalogs use to advertise things, probably advertise other things, other places, as part of their jobs, and how they just earn their living at other places too, and not just for sewing pattern companies at all.

Burda does have lots of lovely "plus size models" for their plus size clothes though, even though what Burda considers starting out plus size, seems to me, is not as big as lots of places might consider that at all.

I don't know. I think there is not a real proven only what models look like in some magazine correlation to some women all having some eating problems or starving themselves either. Just because, models used for selling anything clothes wise have always seemed to be pretty slim, just because I guess that is what sells clothes most optimal in those places.

But, at the same time, in all decades past, most all women have known that those models are being paid to be clothes hangers even. And in prior decades that did not seem to make so many women at all, have some "dis-connect" with that, and make them all think it was normal or even always desirable to even look like those models at all. So just because more women and girls do now than maybe in the past, I don't think it's just coming from the visual in some photo's in some magazine someplace either actually, I think probably a lot of other things and factors going on there in the mix too actually.

Also, if you are a parent, maybe you got to explain to your kids, that models are clothes hangers, and the whole point there is it is made to sell something, and not everyone needs to looks like them at all. And they should even be able to see that, just taking their eyes off the models and looking at all the real people, all around them, that don't do that for their living and money instead. And with all the eating disorders and sort of peer pressure and all, that just seems not to be happening sometimes.

Just my thoughts.



anae


New York USA
Member since 4/6/03
Posts: 629
Skill: Beginner



In reply to Datcat23

6 members like this.



Date: 6/8/14 8:57 PM

She def has long thin arms, but her face isnt gaunt at all. This same photo appears in the June Burda - along with several other photos of the same girl. Her face looks fine to me.

Im as tired as anyone of seeing only the unusually tall/narrow/thin all over everything. Especially since it makes it impossible to tell what the clothes are actually shaped like. For instance - have you looked at websites that sell pants - and they show you models in the skinny/ regular/ relaxed/ junior fits - but they ALL LOOK ALIKE? Because ALL the girls are skinny and straight and ALL the pants they put on them are too small and skintight and all the wrinkles have been pulled out or airbrushed out of them. Its completely pointless. Grrrrrrrr.

Anyway, I dont see how this woman's face is gaunt. There IS a photo that shows her collar bones sticking out - but that doesnt mean much. I mean, MY collar bones stick out too and Im definitely NOT skinny anymore.

GwenH

Member since 8/26/09
Posts: 952
Skill: Advanced Beginner

5 members like this.




Date: 6/9/14 0:10 AM

The model's face doesn't look gaunt to me either. She IS slender and pale, so that adds to the frail look. The email I was sent showed four models, and the two on the left definitely look normal weight with a bit of shape to me.

Even though something like 60% of American women are overweight these days, I don't think companies are obligated to use them to show off their fashions. I do agree a range of shapes at least in the normal weight range is always welcome.

cocosloft


Florida USA
Member since 3/17/12
Posts: 621
Skill: Advanced
Body Type:


9 members like this.




Date: 6/9/14 0:34 AM

Oh gosh, no merchant bashing please. Thanks!

------
Coco

Juki HZL-F600
Singer Quantum Stylist II
Juki MO-654DE
Janome 8002D
IKEA SY

marec


Arizona USA
Member since 5/11/08
Posts: 5596
Skill: Intermediate
Body Type:




In reply to GwenH

Date: 6/9/14 7:52 AM

I agree Gwen. The models on the left are a bit more solid and curvy. It's just variation...

------
my blog: http://kf-biblioblog.blogspot.com/
Stylish 60- http://www.pinterest.com/maresea/style-evolution/

gramma b


USA
Member since 7/25/08
Posts: 4022

1 member likes this.




Date: 6/9/14 8:09 AM

That's why I only look at clothing/makeovers in mags made for "every" woman, like Good Housekeeping. The industry will never get over young models, 14-year olds made to look 24. Nephew went to calls 10 years back, handsome fit guy, then they were looking for the "heroin chic" look, very gaunt, pale ones got the jobs.
When Cindy Crawford was at her peak, a story showed how they photo-shopped her for mag covers, taking out a little bulge under the arm, a forehead line.
Why can't they show classy photos like the pattern books with + size models?
Perhaps that's peach on her eyes, to go with the outfit?!

-- Edited on 6/9/14 5:19 PM --

GwenH

Member since 8/26/09
Posts: 952
Skill: Advanced Beginner



In reply to cocosloft

3 members like this.



Date: 6/9/14 9:44 AM

Quote: cocosloft
Oh gosh, no merchant bashing please. Thanks!

Maybe at least not Burda. They seem to do pretty good compared to some clothing designers.

I went to find a designer with an example, but while most looked slender, they also looked healthy. I did find that Karl Lagerfeld had put together another forward looking SS collection. I love that he's one of those older designers who stays so remarkably contemporary. But I digress.

BrendaR


Virginia USA
Member since 6/13/13
Posts: 696
Skill: Intermediate

2 members like this.




Date: 6/9/14 9:44 AM

I usually don't notice the models at all. It is sad that some girls think they have to starve themselves to look like a model though, and sad to hear what the models go through to stay that way (eating cotton balls, etc).
Printable Version
* Advertising and soliciting is strictly prohibited on PatternReview.com. If you find a post which is not in agreement with our Terms and Conditions, please click on the Report Post button to report it.
Online Class
Break your Serger Out of the Box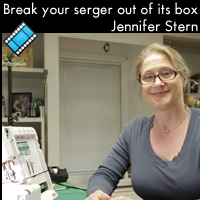 Online Class
Beyond the BoatNeck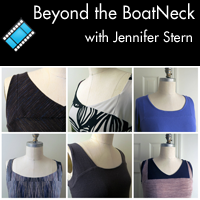 Ottobre Design Magazine 06-2010-21

by: Rairscat
Review
Simplicity 1532

by: Larisa
Review
ZIPPERS - A downloadable Book by Shannon Gifford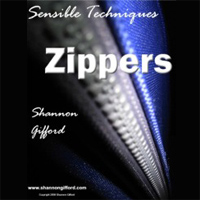 Pattern Details
Sew Chic Abby Apron Paper Pattern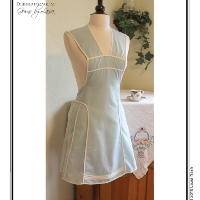 Pattern Details