Sjwyman

Advanced Beginner
California USA
Member since 4/2/14
Posts: 12



Date: 6/23/14 9:50 AM

I have the opportunity to purchase a Pfaff Creative vision from a coworker of my father's for what seems to be a good price. The machine stitches well, had all updates and all but 2 of the original feet. The lady says it has 40 hrs on it of mostly embroidery. How "old" is this for one of these machines? Around what time frame do motors fail/ things wear out? 40 hours doesn't sound like a lot to me coming from an engine life/ industrial equipment background but I have seen so many warnings that the machines should not be used in a production capacity so I need some insight. Thanks!

Karen31


Advanced
USA
Member since 1/25/09
Posts: 1284



Date: 6/23/14 11:19 AM

Which version Creative Vision is it, 5.0, 5.0 upgraded to 5.5, or 5.5? There were some changes made to come out with the 5.5 and even the 5.0 upgraded to 5.5 doesn't typically include all the hardware changes that were done on the 5.5 to overcome some issues. The "actual" (i.e. not 5.0 upgraded) 5.5 is the only version I'd consider no matter the time. Also time isn't necessarily indicative of # of stitches. I'm not sure if you can find a stitch count on these without having a technician do it, I believe but am not certain the time can be reset. How much is she asking?
-- Edited on Today at 11:21 AM --

------
Karen

diane s


Intermediate
Oregon USA
Member since 8/24/02
Posts: 4879

1 member likes this.




Date: 6/23/14 12:46 PM

My Viking showed sewing hours, embroidery hours and machine turned on hours. 40 hours is fairly low, considering some designs take over an hour to stitch out. It's less than an hour a week for 1 year.

------
My grandmother taught me to sew when I was 10, and I've been sewing ever since.

beauturbo

Advanced
California USA
Member since 5/2/09
Posts: 3605





Date: 6/23/14 1:14 PM

Never heard of a sewing machine that clocks it hours or a car that does that either, but I think it means nothing. But think about it, even if you had some industrial equipment that was used for something someplace, and if it did clock it's hours, 40 of them, would mean it was running, 8 hours a day for only Monday through Friday, for one work week, not counting the weekend even.

Embroidery designs don't take all that long to sew out, but stopping to change thread colors, hoop things up, line things up and all that stuff sure does. Ditto for sewing garments, to sew a garment with the needle in the machine just going up and down probably does not take very long ever, but pinning fabric, cutting threads, pressing seams open and all that kind of thing takes way longer.

I would just ignore any hours thing, if there is one at all, as I think that is really silly if anything like that exists. Also, how much sewing you got done in any hour with some needle going up and down, just would of course, even depend on how fast you were choosing to sew or embroider on anything at any given moment, so that makes hours on anything, kind of just meaningless right there too.



Karen31


Advanced
USA
Member since 1/25/09
Posts: 1284



Date: 6/23/14 1:42 PM

Pfaff and Bernina have hours logged on some of their models, not sure about all. I've seen the readouts. While you're right it doesn't mean the machine was stitching the entire time as I think I may have mentioned, there are indeed models that do this.

------
Karen

skae


Advanced
Member since 4/23/07
Posts: 3317





Date: 6/23/14 1:47 PM

That machine has low embroidery hours on it.
I bought a pfaff vision I really like it.
They are wonderful machines. I say go for it test it out
And do little sewing on it. Little embroidery . If it works out
Go for it. May I ask what is the price there asking.


------
Ecclesiastes 11:7,8 Nothing on earth is more beautiful than the morning sun. Even if you live to a ripe old age, you should try to enjoy each day, because darkness will come and will last a long time. (CEV)


annenet


Advanced
USA
Member since 8/2/03
Posts: 2261





Date: 6/23/14 1:48 PM

My Berninas do clock the hours - 165E just on the overall, the 603E and B580 specifically for each. My boat clocks hours too. We bought a 2002 ski boat last year with 140 hrs on it. That was considered low.

------
So many projects, not enough time
At my house in VA:
Bernina 1010, Activa 220, B580, B780
Singer 201-2, 221, Bernina Serger 1300MDC, BL Enlighten, BL Sashiko, BL Cover Stitch, Consew 75T

At my Lake House in PA:
Bernina Artista 165E, Singer 503A. Bernina Serger 1100d

http://sewingtechie.blogspot.com/

sew2006


Advanced
Ontario CANADA
Member since 6/24/06
Posts: 2082



Date: 6/24/14 12:08 PM

Many of the higher end sewing/embroidery machines track stitches or hours of use. On a TOL machine 40 hours isn't much, and these are actual hours of sewing not just turned on. I don't remember if this can be reset my user or if the tech resets after service. So much more goes into a decession to purchase a machine. There won't be any warranty or lessons. If it's the original Creative Vision a few had tension issues. What version of software's included? Anything above the communication software needs a dongle and 3D, 4D versions no longer have support.

I purchased a Babylock with 45000 stitches because it was barely warmed up. Any machine that sits unused for a long time needs a good tuneup.

------
Janome10001, Babylock ESG3, Brother ULT 2001, White 634D serger, Pfaff 1472, Singer featherweight, Singer 14T957Dc, Bernina FunLock 009DCC coverlock, Brother PQ1500S, Janome CP900.

beauturbo

Advanced
California USA
Member since 5/2/09
Posts: 3605



Date: 6/24/14 3:25 PM

I think how something was sewed on, would always be much more important, then how much. Sort of like just like a car, when you might look at the tires and wear on those, to get a clue about the wheel alignment, ( to wonder if the person driving likes to hit speed bumps in parking lots going very fast and at a angle) you might want to look at the stitch plate for needle scratches and dings, and even the plastic bobbin case for needle hits and holes, more to try to second guess how something used sometimes though, even if not how much was used.

I still even have a 1980's Poem embroidery machine, and a 1990's Singer XL1000 that still even work fine too. So there is not set a time for motors in home embroidery machines to fail or boards to stop working at all. I think a lot of things might sometimes have a plastic gear failure kind of predictable, around 30 or 40 years though, and maybe a belt in anything is always good for a decade or way longer.

In some piece of moving equipment of anything or any kind though, if it can't move easy and well for some reason, that would put stress on things and a motor, and if things get hot trying to turn that can't, then that would not be good for anything either. Also heat is not real good for computer boards, power supplies and all that stuff most times, no matter if more by just outside air temp, or generated by friction of something that is having a hard time being able to move. But I don't think actual hours that something is used over time, really has much to do with any of those things. As long as the machine is actually kept lubricated.

Actual hours used all in a row, 24/7 or on a very hot day might, but most more expensive machines have some kind of system to even shut themselves off and down even before a motor could get burned out from not being able to move even too.

If I want a "used embroidery machine" though, I do know that means I have no and zero warranty, and the electrical warranty is real important to me, as that's for at least 5 years most times, and would pay for any sudden stepping or regular motor failures, computer board failures, sensor failures and all that really huge expensive stuff. So, if I'm giving all that up and taking all the risk of that on that on me, on someone's used machine no matter how non used or new it is, I would only pay a very small fraction of what it would be worth new with that real 1st owners electrical warranty instead though. Even if it was even 1 day old, or only used for one day. So the worst part about it, no matter how new it was, is you just have no manufacturer warranty now at all for any of those things. And stuff does happen sometimes.
-- Edited on Today at 3:56 PM --

PattiAnnJ


Advanced
USA
Member since 12/3/06
Posts: 7507





Date: 6/24/14 3:31 PM

Forty hours amounts to about 40 or less in design stitch outs.

Does the machine have a stitch count? She may not know this, but a service tech would. When was it last serviced? The stitch count may have been recorded on the receipt.





------
"Improvise, adapt and overcome." - Clint Eastwood/Heartbreak Ridge
Printable Version
* Advertising and soliciting is strictly prohibited on PatternReview.com. If you find a post which is not in agreement with our Terms and Conditions, please click on the Report Post button to report it.
Online Class
Bust Adjustments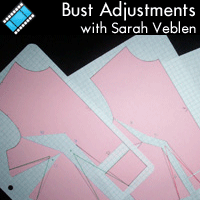 Online Class
Blueprints to Blue Jeans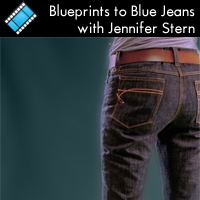 StyleArc Stacie Jean Jacket

by: michellep7...
Review
Simplicity 1651

by: Sixtiesgir...
Review
SewBaby Quick Kitchen Gifts Pattern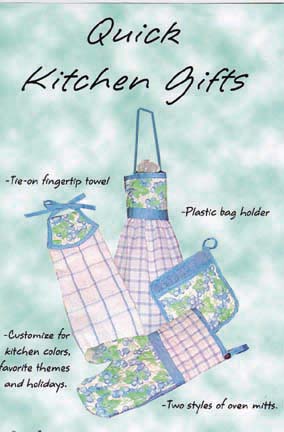 More Info
You Sew Girl Hobo Pattern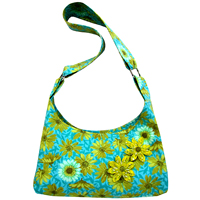 More Info