speattle

Expert/Couture
Member since 2/10/11
Posts: 381



Date: 6/28/14 1:13 PM

Has anyone done this with the lycra/spandex type fabric? I am on a binge of making swimsuits for my grandkids and thought it would be fun to do some embroidery on them.

Would you hoop, or just adhere with some spray. Fusible mesh for stabilizer?

FWIW, I have a Brother 1250D combo machine.

------
Elna Lotus TSP, Singer 503a-Rocketeer, Brother Innovis 1250D, Pfaff Passport 2.0, Kenmore 10-Stitch, Centennial Singer Featherweight from 1950

HelenM01

Member since 10/7/12
Posts: 204

3 members like this.




Date: 6/28/14 4:48 PM

I have beaded on spandex (dance costumes) but never machine embroidery. FWIW, when beading, I like to have the wearer put the garment on, trace the outline of the hoop while the garment is on the body. Then the wearer takes the garment off, and I hoop the fabric to match the drawn outline.

This way, the beading matches the stretch of the garment when worn. It looks weird and puckery when the garment is on a hanger.

If the beading is done on unstretched fabric, the fabric will pucker around the design when the garment is worn, and the beading threads may break under stress.

So I think the same principles would apply to embroidery as beading. That is, embroider to the garment as worn, not the unstretched fabric


beauturbo

Advanced
California USA
Member since 5/2/09
Posts: 3851





Date: 6/28/14 7:51 PM

I think it depends on how big it is. As it's not going to stretch later. But any individual areas of it, that are not connected to each other can still stretch. Just like even on a stretchy shirt or anything else. So if wanting something big at all, and flowery or geometric, then lots of disconnected small areas, so keep to keep the normal stretch at least, between all those areas. So a small dense thing like 1 1/2 inch X 1 1/2 inch I would not do anything special, and I might even just have strong cut away behind it, and something way larger I would want it very open with lots of disconnected areas that retained the stretch, or more open just running stitches and way less dense and then I might try to get away with something way less behind it, but I think any heat that melted any fusible is probably going to melt nylon/lycra swim fabric too. The same heat though, might not melt cotton/lycra 4 way stretch fabric the same way.

I probably would just stick and baste it to something in the hoop, no matter what I might stuck under that also and not try to pre-guess or pre-stretch it in a hoop at all.

I have covered some 4 way stretch lycra things (most times more cotton/lycra though) with an awful lot of embroidery on occasion, maybe even 1/4 or more of them, but when I did that, even though it looked like a really large more continuous area covered, it really was not. Just since there was a lot of open area left unembroidered, in-between all the smaller really embroidered areas that still retained even that stretch, and that left enough of it there to really get the item on, and not pucker up or pull funny, when wearing it later, when doing that.



allorache

Advanced Beginner
Oregon USA
Member since 12/10/11
Posts: 380





Date: 6/28/14 11:07 PM

I embroidered my initials on a RTW Speedo swimsuit -- I keep leaving my suits at the club and often they don't turn up in the lost and found. I used a size 11 needle, hooped it, and used just washaway stabilizer on the back. It came out fine, although again I was more worried about marking with my initials than making a beautiful design. I did learn not to use white thread.... as the suit gets bleached by the chlorine it turns more white and the white thread is hard to see. I'll use black next time probably...

------
New Ovation!! Now a Babylock girl almost all the way - Ellegante 3, Evolution, and Melody. Plus a Sailrite LSZ-1 for those heavy duty projects

speattle

Expert/Couture
Member since 2/10/11
Posts: 381

1 member likes this.




Date: 6/29/14 2:52 AM

Thank you for your replies. Well tonight I experimented. I used some scrap fabric of my project fabric and tried first a larger almost 4 x 4 design that was quite open. I used some iron on light weight interfacing on the back of the fabric, then some fusible mesh stablizer. I got good results with the design. I cut away the stablizer close to the design. I didn't know what would happen with the interfacing, but when I stretched the fabric, it pulled away and I was able to just tear it off.

While it all looked good, I decided not to go with that design. Because of the size of it, when the fabric around it was stretched I was not thrilled with the look and I also want to be able to put some iron on tricot on the back to keep the stitches away from the skin and wasn't sure if it would hold up to stretching over a larger design.

Then I tried the same prepping with a smaller design. Two cute dolphins and it measure about an inch and a half both ways. This design is not an open one, but also not super dense.

This is the one I put on the swim suit. It is small and the area it covers is not a high stretch area (chest area of an infant's suit). I think the tricot will stay secure with out popping off, but we will just have to wait and see. I guess the other option would be to use a light swim suit lining fabric on the front. Should have thought of that before I stitched the side seams together!

It looks cute and tomorrow when I finish it up, I'll try to share a photo. I haven't had much luck in putting photos up here though, so I will at least try to link one.

Thanks everyone!

------
Elna Lotus TSP, Singer 503a-Rocketeer, Brother Innovis 1250D, Pfaff Passport 2.0, Kenmore 10-Stitch, Centennial Singer Featherweight from 1950

speattle

Expert/Couture
Member since 2/10/11
Posts: 381



Date: 7/19/14 12:16 PM

If anyone is interested to see how this turned out, I have posted a review of the pattern with photos. Check my reviews. There are two listed under Kwik Sew 3606, and the one with the embroidery has pictures of a little baby in a blue bathing suit.

(The other review of the same pattern features the other version of the suit included in the pattern.)

------
Elna Lotus TSP, Singer 503a-Rocketeer, Brother Innovis 1250D, Pfaff Passport 2.0, Kenmore 10-Stitch, Centennial Singer Featherweight from 1950
Printable Version
* Advertising and soliciting is strictly prohibited on PatternReview.com. If you find a post which is not in agreement with our Terms and Conditions, please click on the Report Post button to report it.
Online Class
Restyling with Exposed Zippers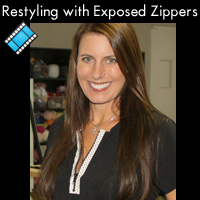 Online Class
Create a Jacket Muslin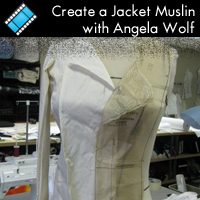 Onion 5038

by: Elizabeth ...
Review
Petite Plus 601 Pattern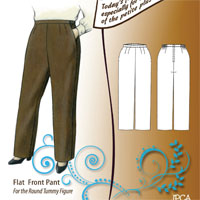 Pattern Details
You Sew Girl 90mm Purse Frame Purse Pattern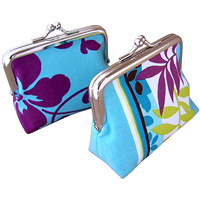 Pattern Details
Butterick 5313

by: michalklim...
Review