craft keeper


California USA
Member since 6/7/13
Posts: 89
Skill: Advanced Beginner
Body Type:


2 members like this.




Date: 7/17/14 11:00 PM

I just finished pouring thru all 54 pages of the Knit Sewalong for Beginners and I still have a few questions.

I wasn't sure if I should re-open the topic and post my question there, (I've been on other forums where folks got pretty testy if you re-opened and old topic.) so I decided to open a new one.

After reading about all the different types of knits, I took a trip to Joann's today, I know...Joann's is not the best place for quality knits but I have 2 choices, Joann's or Wal-mart. With my skill/experience level, not to mention finances, I cant spend much on fabric but I hope to at least get a wearable muslin out of it.

I went with the goal of identify a 'jersey', an ITY, rayon/lycra jersey, ponte, pique, bamboo, silk...etc. Here's what I came up with:

1. Jersey seems to refer to very stretchy fabric but could be made of many different fibers.

2. Pique is what polo shirts are made out of.

3. Ponte is thick and what grandma called double knit (she was a seamstress for the Catalina Company in Calif. and had boxes of scraps.)

I didn't see anything that said ITY, bamboo, silk, or rayon/lycra.

What is cotton used to make a 'Fruit of the Loom' type T-shirt called? The only t-shirt material (as I call it), was in the kid's fabric section. I love cotton and would love to make some soft t-shirts with interesting details out of it.

My other questions: Everytime I try to hem sleeves and bottom I end up with the curled, lettuce look edge. Is it because I'm trying to make the hem too small (under 1/2") or is it because my fabric is stretching too much while sewing? I've tried both a poly/cotton 'jersey' and cotton t-shirt material. Once it gets stretched out of shape, can it be saved?

I don't have a serger, just a pretty basic mechanical Janome.

------
Thank goodness for seam rippers and clearance fabric.

aqn


Texas USA
Member since 6/4/07
Posts: 135
Skill: Expert/Couture
Body Type:


2 members like this.




Date: 7/18/14 0:17 AM

I learned a trick for hemming knits from my friend Susan: use Wonder-Under, a paper-backed fusible web. I apply a strip about 3/4" wide to the wrong side of the hem, peel off the paper backing, fold the hem up to to the inside and fuse it in place, then straight stitch or zig zag over the raw edge. The fusible web stabilizes as well as "glue" the hem in place so you can finish it, and adds only the smallest bit of extra bulk.

-- Edited on

Today

at 0:24 AM --

------
Anna Nguyen \ Austin, TX \ trantanphat.com

cocosloft


Florida USA
Member since 3/17/12
Posts: 586
Skill: Advanced
Body Type:


4 members like this.




Subject: Another beginners plea for help with knits. Date: 7/18/14 4:38 AM

Hearing your frustration! But hope you'll stick with it. Craftsy has a fantastic class online called Sewing with Knits, given by Meg McElwee. Bonus, you get 5 great tee/skirt/yoga pant patterns as well. She covers how to sew knits with basic machines and stitches as well as with fancier ones. I took it when I started sewing knits again a couple years ago. Hemming...I use Steam a Seam in my knit hems, to prevent stretching while I sew. Same idea as Wonder-Under, it comes in 1/2" and 1/4" widths, easy to use. It's at JoAnns. Types of knits...you could shop 1 yard cuts at, e.g., Girl Charlee, a yard will make a tank top. They also send swatches of other fabrics with your order so you can see even more. ITY is a type of knit weave, just as jersey is. ITY knits are done in synthetic fibers, have vibrant dense color, are smooth and drapey. Love them. For an ITY, check out Fabric Mart or Fabric.com. Rayon/lycra is just a blend that is used, I see it most often in jerseys. Not my favorite, because rayon it tends to pill. Fruit of the Loom is a midweight cotton jersey. It doesn't have spandex or lycra in it, just cotton. You can find it at Girl Charlee in many colors. Ponte is a great stable knit (stable means not much stretch), yes a double knit. I love it for pants. Ponte de Roma is a whole different and more expensive variant, very soft finish...but I don't use it because it pills. I like JoAnns, but the knit inventory is limited, so I shop online, shops I mentioned, for most of my knits. I had some disappointments when I started and was unfamiliar with them...but it's a quick learning curve. Hope it goes well for you! OK, what made a huge difference in my knit happiness: I eventually upgraded to a machine with an elastic stitch (called the lightening stitch) and bought a serger as well). I had to save up and wait for these, but am glad I did. Happy sewing!

------
Coco

Juki HZL-F600
Singer Quantum Stylist II
Juki MO-654DE
Janome 8002D
IKEA SY

Doris W. in TN


Tennessee USA
Member since 2/9/04
Posts: 9522
Skill: Intermediate



In reply to craft keeper

Date: 7/18/14 8:53 AM

Quote:
2. Pique is what polo shirts are made out of.

Yes and no. Some polo shirts are made out of jersey. (The old classic Izod shirts are an example of a pique knit.)

------
iPad's auto-correct is my enema.

saboyu


Washington USA
Member since 12/30/12
Posts: 278
Skill: Advanced
Body Type:


4 members like this.




Date: 7/18/14 9:07 AM

I have learned a lot since taking the craftsy class, but only thru many garments and other learning sources. I have found the following:

Try a Teflon foot and loosen your presser foot tension if you can.

Don't let your fabric hang off the front of your machine, create a semi large level flat surface around the bed of your machine

Lengthen your stitch to 3.5mm

Steam a Seam and wonder tape are not my faves as they tend to feel crunchy after washing...I use some by SewkeysE...http://shop.emmaseabrooke.com

As others have said, in order to find better variety...you will need to get them online.

I use rayon jersey all the time and it only pills if it has a larger percentage of a synthetic fiber...same with Ponte di Roma.

Fruit of the Loom type tshirt fabric is nearly impossible to find, but it is out there. However it doesn't really stretch very much.

Hope this helps you a little more. AND don't let the ladies get under your skin when their panties get in a wad when you try to open an old topic in a forum....this is what PR forums are all about...help in community. :)

------
"Persistence can change failure into extraordinary achievement."
- Marv Levy

"Love the life you live, Live the life you Love" ~Geni

Catina


Utah USA
Member since 10/6/11
Posts: 1702
Skill: Expert/Couture
Body Type:




In reply to craft keeper

7 members like this.



Date: 7/18/14 9:40 AM

Hello @craft keeper!

Please do not feel too concerned about posting in an old topic and/or starting new ones. The important thing is that you post and be a part of the engagement that makes this forum awesome!

I've worked in factory settings, and in study of how to mimic both factory and couture results in a home setting with minimal machinery.

- - - - - - - - - -

@aqn chimed in with the idea to glue down your hem edges with fusible web.... but I would like to add/expand on that for a second. The fusible web will give you a tamed area to hem since it freezes the fabrics ability to stretch, but keep in mind that it is permanent. It could be and easy way to go for a skirt with a full hem for example, but on a tee shirt you might still want to keep some stretch in that hem.

Adding to @aqn's take, I would also suggest considering that you use a wash away stabilizer when you do you hem. It is often see enough where you can see through it if you have it face up while you are sewing you hem. Most of the time I place the stabilizer in the bottom, then I fold my hem as usual and feed it through. Then as the name says, when you wash the garment the stabilizer dissolves and goes away! There is also a tear-away stabilizer, but I find the wash away is more convenient since you will be washing the garment anyway. In the factory setting, we often use tear-away for both tricky knit sections and also on woven garments on areas that can stretch out and get woompy... like necklines.

- - - - - - - - - - -

Try washing your current garments that are wobbly. They may set back into a normal shape. If not, then trim the edge off and do the contemporary "raw edge" for those pieces! lol You can also add a straight stitch about 1/2" away from the raw edge to give it a more purposeful "finished" look so the raw edge doesn't look like an accident.

- - - - - - - - -

You mentioned you do not have a serger.

Your Janome machine likely has a zigzag stitch. There is a foot called an overcasting foot that has little support prongs in the middle of it. You can use your zigzag stitch over it and it will keep the stitches flat. This is good for both the seam finishes and the edges that you will be hemming.

- - - - - - - - - -

For hemming, you can also try a "blind hem" using a zigzag stitch. If you have the actual "blind hem stitch" on your machine, that is even better... but I've had fine results with just the zigzag before. There is a special foot for this, but I have also been able to wing it with a regular foot.

Here is just a random youtube video I found

blind hem

- - - - - - - - - - - -

Save your knit scraps and use them to practice, practice, practice! I find it much less stressful to get through a learning curve or experimentation on scraps than on a real garment. Plus you might come up with other clever and cool ways that have a really unique unconventional look.

- - - - - - - - - -

Oh I almost forgot... I don't know if anyone has mentioned this yet- the twin needle is also awesome for doing a professional looking hem on knits!!!

Another random youtube video

twin needle video

-- Edited on

Today

at 10:34 AM --

------
Your "Pattern Hack Fairy",
Catina Ferraine

Blog: PatternHackFairy.com
Site: FashionForwardDevelopment.com





degnancy


California USA
Member since 1/1/11
Posts: 27
Skill: Advanced Beginner
Body Type:


1 member likes this.




Subject: Another beginners plea for help with knits. Date: 7/18/14 10:10 AM

Two more hints from another newby: since knits usually don't fray you don't have to hem them at all. I often don't hem the bottom of skirts or tops. Another trick I learned from the Sewaholic Renfrew is to use a band to finish a hem. I use a narrow band for tee shirt sleeves for the Man. And sometimes I just fold over an edge and zigzag - especially on a print.

------
Nancy D

ASiverson


USA
Member since 5/31/11
Posts: 648
Skill: Intermediate
Body Type:




Date: 7/18/14 10:27 AM

And another place to look is for Colette's, an indie pattern company, new book on everything knits. It is very good, and I think it will help. Good luck and practice, practice, practice!

------
Annette

frame


USA
Member since 2/19/04
Posts: 6113
Skill: Advanced



In reply to craft keeper

1 member likes this.



Date: 7/18/14 11:53 AM

It's not a problem bring up an old thread unless you expect a response from someone who posted 3-4 years ago. Those people could be long gone from the message boards.

Joann's does have some rayon/lycra knits but you have to look through their poly/lycra knits to find them. They also have about 5 colors of cotton interlock which is without lycra. It looks the same on both sides.

They probably have tons of ITY (poly knit jersey?). Isn't ITY white on one side? So that makes it a printed fabric. It comes in tons of patterns.

I love your description of Ponte - I think of it as grandma's double-knit pants myself. Think Alfred Dunner.

Jersey is a single-knit. It's more lightweight and looks different on each side. It comes in many fibers - wool, cotton, poly/cotton, silk, linen, rayon etc. The cut edges curl. And apparently it can run as I recently learned here.

Then there are your blended fibers (cotton/poly blends), with or without lycra, and your novelty knits. Any of them could be knitted with texture like pique or pointelle (small holes).

There are many good books on knits out there. You would benefit from looking through one. Check your library if you don't want to purchase one. Even a book on fabrics like Claire Shaeffer's or Sandra Betzina's would be helpful. Have fun!

------
"I meant what I said, and I said what I meant." - Horton(Dr. Seuss)

***When all else fails, call Tiffany.***



solosmocker


Member since 1/23/06
Posts: 2266
Skill: Advanced

1 member likes this.




Subject: Another beginners plea for help with knits. Date: 7/18/14 12:35 PM

I've found some nice ITY knits back in Joanns clearance. Some of these I have seen on fabric.com.

------
http://lasewist.blogspot.com/
Printable Version
* Advertising and soliciting is strictly prohibited on PatternReview.com. If you find a post which is not in agreement with our Terms and Conditions, please click on the Report Post button to report it.
Online Class
Beginners Guide to Dyeing Fabrics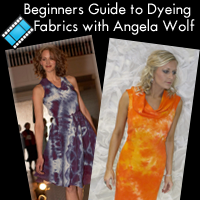 Online Class
Sewing Basics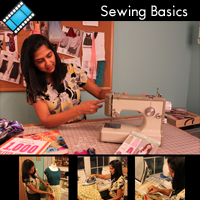 New Look 6407

by: OP Gal
Review
Jamie Christina Palooza Apron Pattern (JC309PA)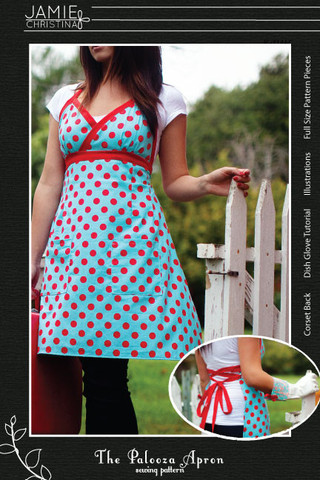 Pattern Details
Paradiso Designs Lolita Simple Skirt Formula Pattern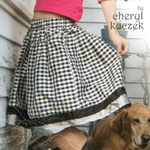 Pattern Details
Burda Burda Fashion

by: Puppet Gir...
Review