bettina77

Intermediate
California USA
Member since 7/22/14
Posts: 14



Date: 8/3/14 10:20 AM

Good morning sewing savants!

Well, I got such excellent advice here about working with silk charmeuse (with brilliant results, I might add - photos coming soon! Catina, I will forever owe you a debt of gratitude!) that I thought I would ask here about my latest bump in the road on this dress I'm making for the Emmys. It has what I can only describe as a peak-and-valley or zig-zag waistline (actually, the bodice connects to the skirt below the natural waistline, but it does so in a sort of uppy-downy manner all the way round, like so: VVVV ) Any of you who have sewn this sort of shape before will know that it's all fun and games until you get to the apex of the peaks and the bottom of the valleys, where the fact that you are sewing right sides together, and, hence, must essentially match two opposite zig-zag shapes to one another, complicates things to say the least. I'm wondering if any of you have done this before, and, if so, do you have any tips/tricks that will enable me to zoom through my learning curve, because time is short, and, due to the great importance of the event for which I'm making the dress (my fiance is an Emmy nominee), perfection is crucial (eeek!)

Sincere thanks in advance for any and all help you amazing people can provide.
-- Edited on Today at 11:26 AM --

bettina77

Intermediate
California USA
Member since 7/22/14
Posts: 14





Date: 8/3/14 10:23 AM

I found this thread about V-shaped waistlines:

http://www.thesewingforum.co.uk/showthread.php?t=31448

It sounds like they are recommending to essentially stay-stitch on the stitching line at the V, then slash down to the line of stitching, essentially straightening out the V, then sew as normal. Am I reading this correctly? Will this work? Thoughts?
-- Edited on Today at 11:29 AM --

beauturbo

Advanced
California USA
Member since 5/2/09
Posts: 3679

1 member likes this.




Date: 8/3/14 1:23 PM

I'm for cheating in anything you can. Meaning that if you have a lot of odd and intricate shapes to sew together, there is no reason or rule that you have to sew them wrong sides together, clip and notch and grade and reinforce corners and then tuen them inside out later at all or anything like that really.

You could just set one of fabric pieces right side up, one top of the other, and sew it down to the first instead. Of course to do that if you don't want some raw edges, you might need to at least turn under the edges of, or line or face the top piece of fabric first.

But if you look at lots of even older 1920's to 1930's patterns I think you will even find there, they often did things like that kind of often too. So, that might be one quick and easy way even.

bettina77

Intermediate
California USA
Member since 7/22/14
Posts: 14





Date: 8/3/14 1:41 PM

So in other words, top-stitch it, with the edges turned under? Hmmm ... interesting idea. And this does happen to be a vintage pattern, by the wayI use them almost exclusively. The directions simply say "stitch skirt to bodice." LOL! Back then, almost every woman knew how to sew, and didn't need to have her hand held through this kind of thing. I generally am fine with the short-version directions, I just have never done this sort of shape. I think I will do it your wayThank you so much for the advice!
-- Edited on Today at 1:53 PM --

stirwatersblue


Intermediate
Kansas USA
Member since 12/13/08
Posts: 3478



Date: 8/3/14 2:55 PM

I think however you do it, you'll want to stay-stitch the whole darn thing. That is a LOT of bias edges to keep from stretching out!

I'd probably want to do a lot of practicing, too. ;)

------
~Gem in the prairie

beauturbo

Advanced
California USA
Member since 5/2/09
Posts: 3679

2 members like this.




Date: 8/3/14 3:50 PM

If you got a lot of intricate shapes and curves and points and such, and you want to more kind of "apply that" to the top garment side of some other fabric wrong side of top fabric to right side of underneath fabric, with some top stitching and you don't want to have to face the top edge, or line it, or turn all those little bits and pieces under by hand, then sometimes I grab some thinnish clear plastic looking, wash a way stabilizer, and sew that onto and around all those odd edges of something first, more like a lining or a facing just there. With real clips and notches and all that stuff. Then I turn that inside out, then get all the edges real sharp on them with just even my fingers manipulating it, before taking it to the ironing board and pressing. Then lay that on top of the base fabric, just since then you got a good and stable edge to all of it, until after you remove all that removable part of it later. That would wash out, but maybe you don't want to get your fabric wet either. If you got clear wash a way stabilizer, you can often pull it off later or maybe just remove it, but running a damp Q-tip over it though pretty good sometimes. Particular if on the wrong side of something, or maybe just leave it in even.

Can't see your dress, and also can't see what kind of shapes you are trying to match up or apply to anything else though, so I am just sort of "talking off the top of my head about it" with with no visual clues all.

But if you want to try that with some clear wash away stabilizer on the edge of something to get pre-turned under edges, more easy than turning them all under on a ironing board all by them selves or whatever, make sure to practice and see what happens first, on lots of waste scraps of any fabric first. But maybe a thought.
-- Edited on Today at 3:52 PM --

Done that way, it should really leave some stay stitching underneath the turned edges in the end. I am pretty big on hand stiching and hand basting things though, so I would probably also hand baste the top applied fabric to the underlayer before even trying to top stitch, and not just count on pins to hold it there at all either. And just pull the hand basting out later.
-- Edited on Today at 4:02 PM --

bettina77

Intermediate
California USA
Member since 7/22/14
Posts: 14





3 members like this.



Date: 8/3/14 11:51 PM

Well, I just finished putting it all together, and it looks great! I'm so tickled with the results. I ended up folding under the seam allowance on the bodice, pressing it, lining it up (wrong-side to right-side) to the seam line on the skirt, pinning, hand-basting, then top-stitching the whole thing. It looks lovely, and the top-stitching doesn't detract or look at all out-of-place.

THANK YOU SOOOO MUCH! I never would have thought to do it that way, and would very likely still be sitting here struggling with this thing, possibly with tears of frustration rolling down my cheeks...
-- Edited on Today at 11:52 PM --

lca


Intermediate
Colorado USA
Member since 6/4/07
Posts: 651



Date: 8/4/14 4:25 PM

Photos please???

mmcp

Advanced Beginner
Maryland USA
Member since 5/31/09
Posts: 325



Date: 8/4/14 6:58 PM

You're done with yours now, but I love this method too, as illustrated by EvaDress:
http://www.evadress.blogspot.com/2013/10/sewing-godets-on-1929-pin-tucked-coat.html

bettina77

Intermediate
California USA
Member since 7/22/14
Posts: 14



Date: 8/6/14 0:36 AM

Okay, here are the (not very good, sorry) pictures. I only have an iPod to take the pics with, and I'm trying to do selfies, soooo ... in short, I apologize for the shoddy quality, but I think you'll still get the general idea. I have also made a simple rectangular wrap (with satin trim) out of the embroidered black organza on the top and bottom of the dress which I intend to wear with the dress.

Edit: Sorry, I can't get the image link dealie to work, just click on this link and the pics are posted on my Google Plus account:
https://plus.google.com/110017658698347888048/posts
-- Edited on Today at 0:38 AM --
-- Edited on Today at 0:39 AM --
Printable Version
* Advertising and soliciting is strictly prohibited on PatternReview.com. If you find a post which is not in agreement with our Terms and Conditions, please click on the Report Post button to report it.
Online Class
Create a Jacket Muslin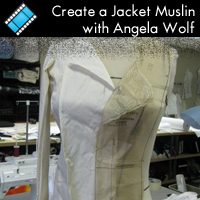 Online Class
Fun with Fitting - PANTS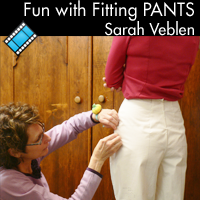 Self Drafted Pattern 56777-1002

by: jorth
Review
New Look 6097

by: House of P...
Review
Sewing Workshop Soho Coat Pattern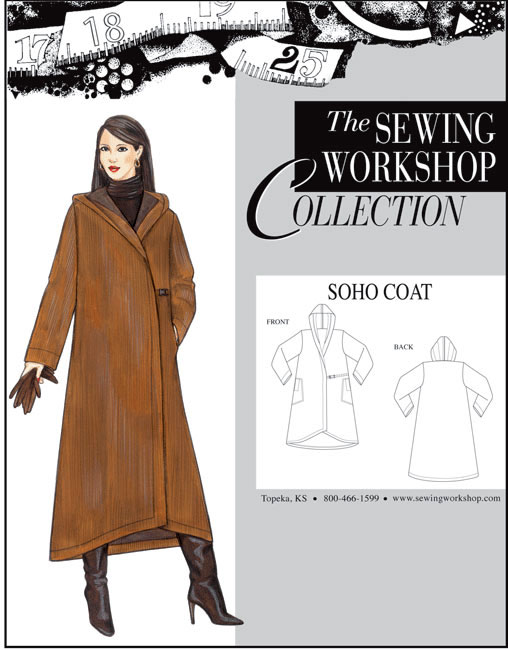 More Info
Islander Sewing Systems Jacket Express Pattern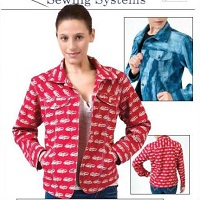 More Info