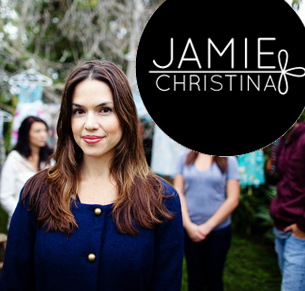 Notify Me when new patterns are available for sale

Shipped from Jamie Christina (California, USA)



Show All

Recent Catalogs

Nov-2013
Feb-2013
May-12
Special Collections
Digital Patterns
Categories
Accessories
Coat/Jacket
Dresses
Skirts
Tops
Jamie Christina sewing patterns are written in such a way so that both the experienced and beginning sewer can enjoy the process and end product. Each pattern is written with concise instructions, detailed illustrations, and practical engineering for the home sewist. Nothing is assumed by Jamie when designing her patterns, which is why a glossary of terms defining techniques and words accompanies every pattern. It is Jamie's hope that her patterns will serve as a tool for the fashion enthusiast to express their creative artistry through sewing.

When asked in an interview with Sewing World Mag to describe her style and target audience she answered, "The style of my patterns ranges from vintage/retro to bohemian. I make my sewing patterns for the emerging sewer who doesn't want to wear what everyone else is wearing. She also doesn't want to spend days working on the pattern. She wants the pattern to be basic and straightforward with amazing results. She wants to make clothes for herself but wants others to think that she purchased it from a clothing boutique. When people ask where she purchased her clothing, she enjoys telling them that she made it herself."

Here on PatternReview, we love the Mission Maxi!