How Will the Royal Wedding Affect Fashion?
By Angela Wolf
After attending PR's 10 Year Anniversary in Chicago, I realize this group is different than any other organization I have ever been part of. I have never felt so comfortable and at home, not to mention surrounded by beautiful clothes that everyone made! We are all the same in our love for fabric, fashion, and sewing, and I thank Deepika for having the vision to create PatternReview...this membership is priceless. This past weekend, I made friends from all over the world, and I can't wait to get together again. Yet in the meantime, you are all only a mouse click away. I love that! So wash up your fabric and happy dyeing - fabric that is! - and thanks, everyone, for making my weekend so special. My stomach still hurts from laughing so hard AT TINA'S CORN DRESS! -- Angela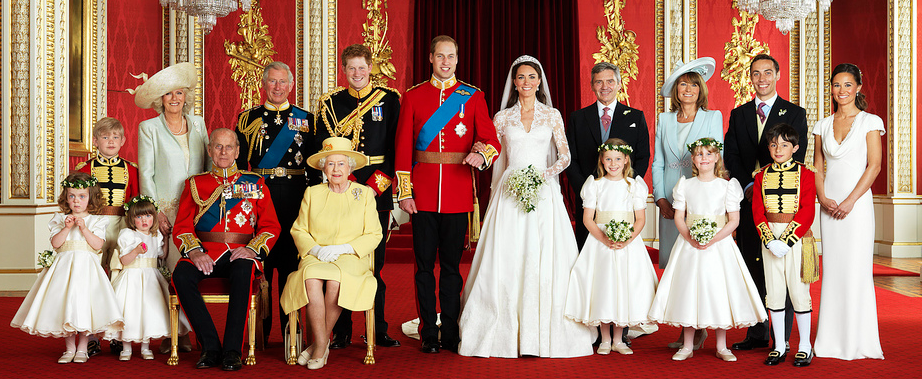 You know I can't resist including a recap of the Royal Wedding, not just because of how gorgeous Kate looked in her gown, but how this lavish, historical event will transform fashion for years to come. Now back to Kate's dress!

With the world watching, Kate didn't let our imaginations down. With utmost elegance and class, Kate was simply stunning. She donned a classically-styled gown with a modern twist, very different than what has been shown in the wedding scene these past few years. Kate's sleeves were my favorite! Remember Princess Diana's wedding gown with the puff sleeves? Those stayed with us for a long time and I have a feeling Kate's lace sleeves will do the same. Strapless gowns have been the main theme for so long. I wonder how many soon-to-be brides are already wishing they could trade theirs in for the gorgeous lace sleeves.

Here is an idea: why not add a lace bolero jacket like Burda 8200? Another trend is the bride purchasing two gowns, one for the wedding and another for the reception. By adding this lace bolero to a wedding gown, you could remove the jacket for an entirely different look for the reception.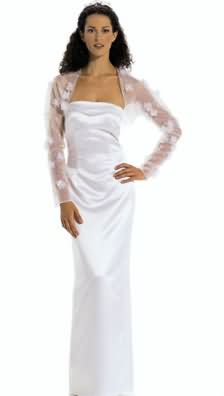 Burda 8200 Wedding Dress



Not quite outdoing the bride, Kate's sister, Pippa, was just as breathtaking. Although a simple style, when cut on the bias with a luxurious fabric this gown becomes one of my top 10 favorites. I can see this on the red carpet out of a dark navy 4-ply silk. The surprising part of Pippa's gown was the color. We have all been told for years, "Never wear white to a wedding!" Could this change all of the traditional rules?

Did you notice the skirt lengths on the guests?



Just below the knee: One of the most flattering lengths on many body shapes and can be combined with almost any length jacket.

Below the calf: A very popular trend for summer into fall, but one of the most difficult looks to pull off. Pair it with a shorter jacket or a blouse tucked in with a belt at your natural waistline. An alteration I often suggest for my plus-size clients is to taper the skirt slightly from the hips down, giving an hourglass silhouette. If you prefer to wear a longer jacket, consider wearing the jacket open with a belt.

Above the knee: Considering the venue, it was surprising to see quite a few shorter skirts and dresses. Add a longer jacket or loose flowing top to complete this look!



Plans on attending a wedding soon? Here a few pattern ideas...

Vogue 8718...great looking skirt and jacket!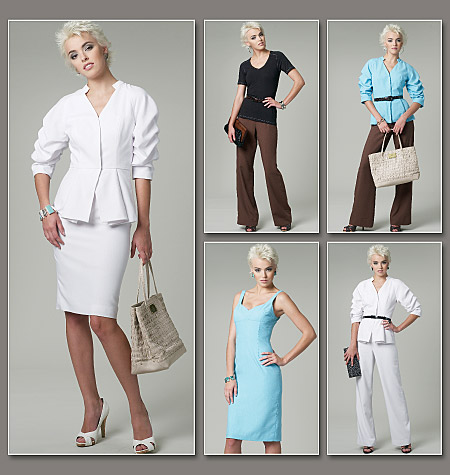 Vogue Patterns 8718 Misses Jacket, Top, Dress, Skirt, and Pants



I actually just bought Vogue 8543 but haven't tried it yet. This look could be dressed up or down. I am going to make the skirt out of black wool gabardine to go with sweaters for fall and the jacket out of cotton for a casual look to go with jeans.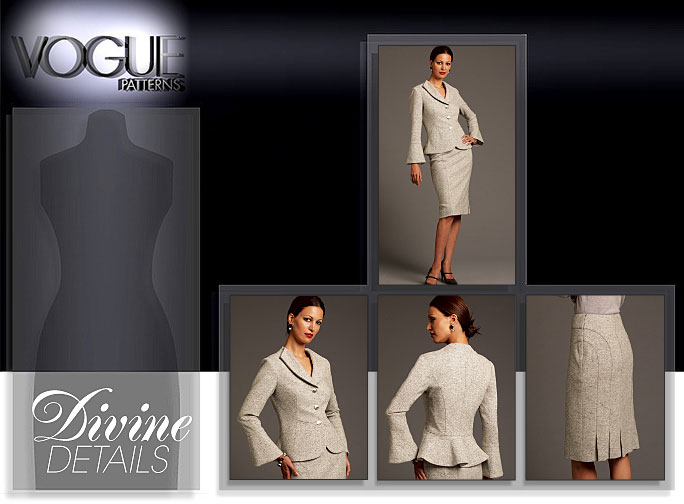 Vogue Patterns 8543 Misses' Jacket and Skirt



A great top to match with a simple skirt would be this Khaliah Ali Collection design from Simplicity 2634 or look all put together in one of her outfits in Simplicity 2566.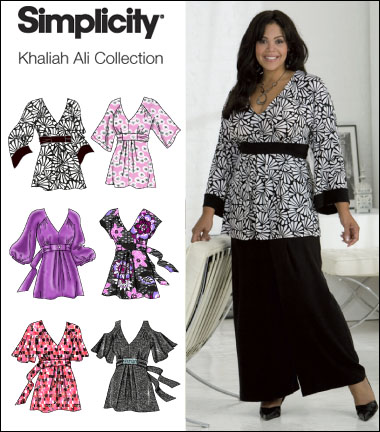 Simplicity 2634 Plus Size Pullover Tunic/Tops Khaliah Ali Collection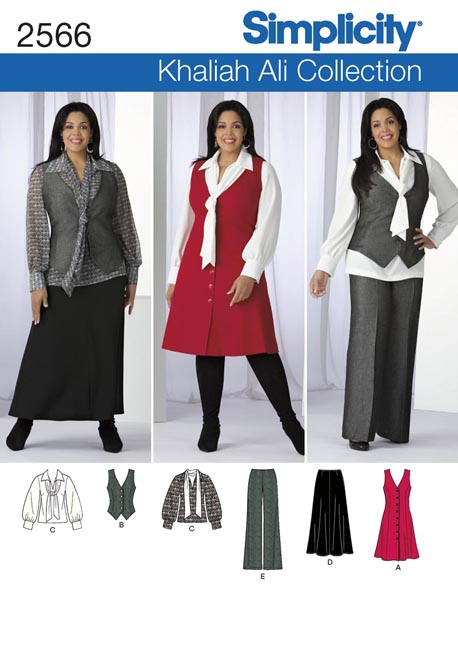 Simplicity 2566 Misses or Plus Size Pants, Skirt, Blouse, Jumper & Vest Khaliah Ali Collection



Another trend from the Royal Wedding was the hats. Is this going to be a staple accessory along with the handbags and shoes? That would be hard for me to envision, since the only hats that grace my closet are the Bass Pro Shop visors I wear fishing and a floppy straw hat for the beach in Mexico.

It really was fun to see all the different styles. There were definitely a few that I would be really disappointed to sit behind in the church...you would never be able to see past them! Then there were the sleek "saucers" that could double as a Frisbee for your dog, and others were just fabulous. But in all actuality, many of the hats were very posh, and the fashion press is loving this look.

All in all, the Royal Wedding was what we all would expect for a princess, simply beautiful.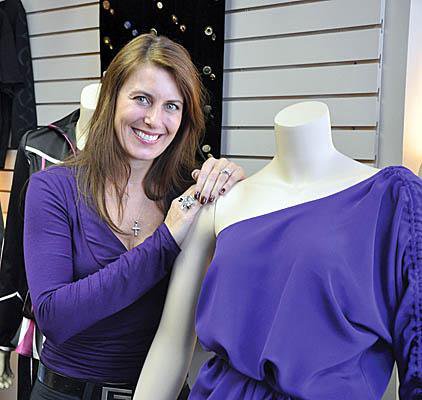 Angela Wolf is the designer and founder behind ABO Apparel, Angela Wolf Ready-to-Wear and ABO Sport. An A-list clientele has given Angela more than fifteen years of experience dressing and fitting many diverse women and has enabled her to understand the different styles that compliment each individual woman.